Smartphones may seem more at home in an urban setting but more and more outdoor enthusiasts are relying on their phones to improve their adventuring experience. There are obvious ways phones can be useful, like map or GPS, but you use special apps designed for hikers in mind for an even better experience. Apps don't only mean games, but actually, can be educational and improve your understanding of the area you live.
Here are 7 hiking apps that are right at home in the backcountry.
GPS Trip Journal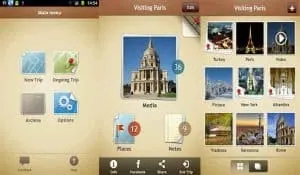 One of the best reasons for carrying your phone with you on a hike is to capture special moments in photograph form. While memories alone are wonderful, there is nothing quite like being able to look back at a picture. If you're someone that is a bit of a photoholic or is into scrapbooking, you need to check out the GPS Trip Journal.
This app is available on iOS, Android, Bada and Symbian, and has been awarded the #1 Travel Application by Google. The GPS Trip Journal take your pictures a step further by allowing you to attach images to waypoints on a map. You can also attach notes the same way. By linking images and notes to actual waypoints, you can better see your adventure laid out and share it with others. The note option also comes in handy on a return trip.
The GPS Trip Journal can be downloaded for just $.99. If you're a fan of social media like Instagram, you'll really appreciate this different approach.
Yonder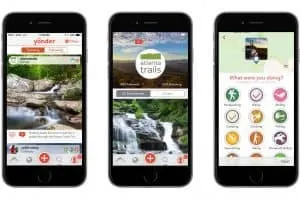 Yonder combines the best of social media and GPS maps. Social media is huge and while it comes with its own bits of drama, it goes without saying that it allows people to connect in a way they never could before. Bringing this connection to hiking is genius.
This app allows you to share your own adventures and discoveries while on hiking, camping trips, bike rides and more. While you could have this information private, being able to share it with others is beneficial. Not only can you use Yonder to make new friends but the sharing of experiences and discoveries allows you to find new places you may have never seen before.
Yonder is available on Android or iOS and is free. Serial adventurers that seek new experiences will like how Yonder gives insight into places or landmarks they may have hiked past many times before.
REI – National Parks Guide & Maps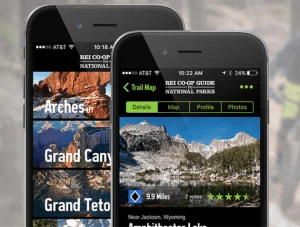 Sure, you can buy a physical paper map from a national park prior to venturing inside but wouldn't it be easier to have the information right on your phone? The Park Service thought so, which is why this official app is a popular choice for hikers that visit national parks often.
The Park Maps app has maps for every single national park in the US. You can look through them to help you plan your next trip or bring it up for reference when you're trying to find a trailhead or landmark.
This useful app is free and is worth every penny for national park fans. It might be basic but would serve as an essential tool for some.
GoSkyWatch Planetarium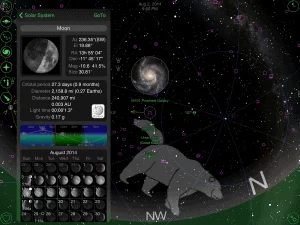 Here is one app to appeal to the astrophile in all of us. After the hike is over, you can still explore the world around you by simply looking up. The GoSkyWatch Planetarium turns your phone into your own little planetarium.
By pointing your phone up at the night sky, this app will give you information on the stars and celestial bodies you are seeing. You can even see up close pictures. This app is complete with animation, including time-lapse animation, to make even young kids interested in the world above them.
This app sells for $5.99. A bit pricy but you won't regret it if you're a lover of the night sky. Not only is it entertaining but also extremely educational. This app will also be fun to use at home or during normal travels.
Project Noah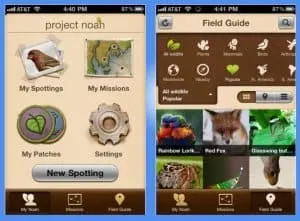 Project Noah is another app that combines education with fun. While it's made with children in mind, parents can use this app to help their kids keep more of an interest while on hikes. It also is perfect for teaching kids to stay quieter and take the time to look around their surroundings.
This app's main purpose is to document wildlife as you see them. It also functions like social media in the sense that you can share your finds with others. Project Noah does handle both animals and plants, allowing you to tag pictures of flora and fauna with your location. You can also sort through other's finds by location to see what others have found around you.
Project Noah is free to download and is available on iOS. If you have animal loving kids or are a kid at heart yourself, there isn't any reason to add this to your iPhone.
US Army Survival Guide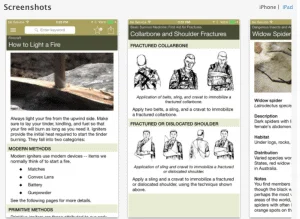 Here is one app that can be a lifesaver while on a hike. The US Army Survival Guide is designed for both safety and education. Chances are if you are using this app you would be able to call for help, but it is still useful to have this kind of information right on hand. It also gives you an opportunity to practice some of your survival skills while camping.
Aside from first aid and shelter, you will also learn how to build a fire and find water. You will also find extensive appendices on common plant and animal ID as well as how to find food. Families with kids can also use this app to teach kids basic skills.
This app is available on iOS for $1.99. Even if you are a pro with survival skills, it never hurts to have a guide on hand for reference.
Backpacker Checklist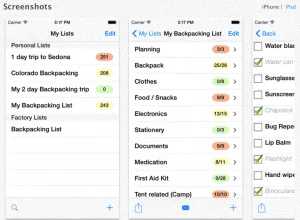 Not everyone has had the opportunity to learn from experienced hikers and backpackers about what they need to bring on their adventures. There is no shame in being a beginner but it is important to pack well for your own safety.
The Backpack Checklist app is an extensive checklist for everything you could ever need on a backpacking trip. Not only will you find and all the normal gear you should bring, but the creator even added the approximate weight of each item as well as where you can buy them. Some outdoor-specific gear will need to be found in stores, which is will say, or can be found in your home.
This app is only on iOS and is a very inexpensive $.99 download. If you're new to backpacking this is a must have!
There are some people that feel phones don't belong in nature, and that they only distract from the experience. While there is some truth to this it can't be argued that smartphones and the numerous apps that come with them can also make hikes more fun, not to mention safer. All in all, have fun and try to limit the amount of time your nose is stuck in your screen. Don't forget that being in mother nature is far better entertainment!
Further read: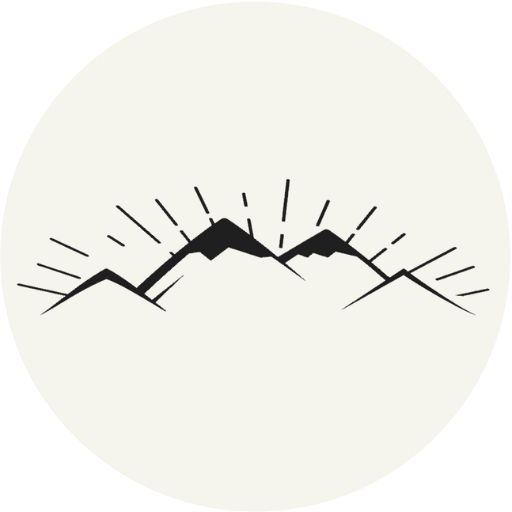 The All-Outdoors Guide team is comprised of enthusiastic experts that enjoy helping others that aspire to be better at outdoor fun. Part of that is making sure you have the right gear and information when it's time to go out and have fun. Some of our team have accomplished amazing feats like climbing 6000 feet to the top of mountains, others have explored every dirt trail they could find and we even have some people that have backpacked solo on various continents. No matter what our readers want to learn and do, our team is here to help them accomplish those goals.