Amazon Prime Day is back for 2021!
This year it will (most likely) be kicking off on June 21th at midnight and running for a full 48 hours.
Be sure to check this page for the top Prime Day deals on everything adventure! Last year a record number of high-end tents, hiking shoes, survival equipment, and much, much more were discounted to record lows. If you can anticipate needing to buy something in the next 6-12 months, this IS the time to stock up.
Below you will find a full list of our Prime Day deals (including when they went live). It will be updated frequently throughout the day for Prime members.
The All Outdoors Guide Top Prime Day Deal Right Now
We have the full list below, but this is our absolute FAVORITE DEAL going on RIGHT NOW (will be updated on Prime Day):
My TOP PICK for Today: Up to 40% off our favorite outdoor brands –Coleman, Marmot, and ExOfficio Outdoor Gear. Don't miss out on this awesome lightning deal.
While the best deals will likely fall specifically on Prime Day, there are some great deals being promoted as "early prime day". They are as follows (to be updated in the lead up):
Full Running List of Prime Day Outdoor Deals [Examples of Last Years Deals]
NOTE : If you are interested in any of these "TBA" deals; 1) click the link and 2) "watch" the listing on Amazon to get notified (otherwise easy to miss these deals):
Columbia Sportswear Deals: One of the most popular sportswear brand is having this Prime Day sale of 40% off deal LIVE today.
Coleman Sundome Tent: This is Amazon's #1 Best Selling tent. Don't miss out on this 36% Off deal!
Marmot Women's Precip Lightweight Waterproof Rain Jacket:

Lightweight women's rain jacket is perfect for hiking, Climbing, cycling, and other activities where rain is a concern. Check this

40% off deal today.
Double Portable Camping Hammock for Hiking: This camping hammock truly is a great save, and it currently comes at 61% OFF.
Coleman 0°F Mummy Sleeping Bag: Best for Cold-weather outdoor activity, it can accommodate most people up to 6 feet 2 inches in height. Get it now for 30% off here.
Marmot Men's Gravity Softshell Windbreaker Jacket: This softshell rain jacket/windbreaker is currently at 30% off LIVE for Prime Day.
Sparklekle 45L Military Tactical Backpack: This backpack is currently discounted at 27% OFF.

Legit Camping Hammock:

This hammock is loved by many outdoor enthusiasts and currently you can find it for such an amazing price – 25% OFF.
FARLAND Sleeping Bags 20℉ with Compression Sack: This was designed to ensure that after a tiring day of trekking, hiking, travel or any other exploration you can get a good and relaxing night's sleep. Get it for 20% OFF + extra savings deal right here.
ZOOOBELIVES 10 Degree F Hydrophobic Down Sleeping Bag: Stay warm in this spacious yet packable, four-season 10 degree mummy bag now at 20% OFF here.
Membrane Solutions Straw Water Filter: This water filtration system is something every hiker and camper needs, and right now, it's 21% OFF.
Wise Owl Outfitters XL Hammock Straps: These hammock straps are perfect for strengthening your hammock and right now, they are 19% OFF.
Looking for a specific product category? Check out the sub-sections below to navigate the best prime deals:
Prime Day Camping Deals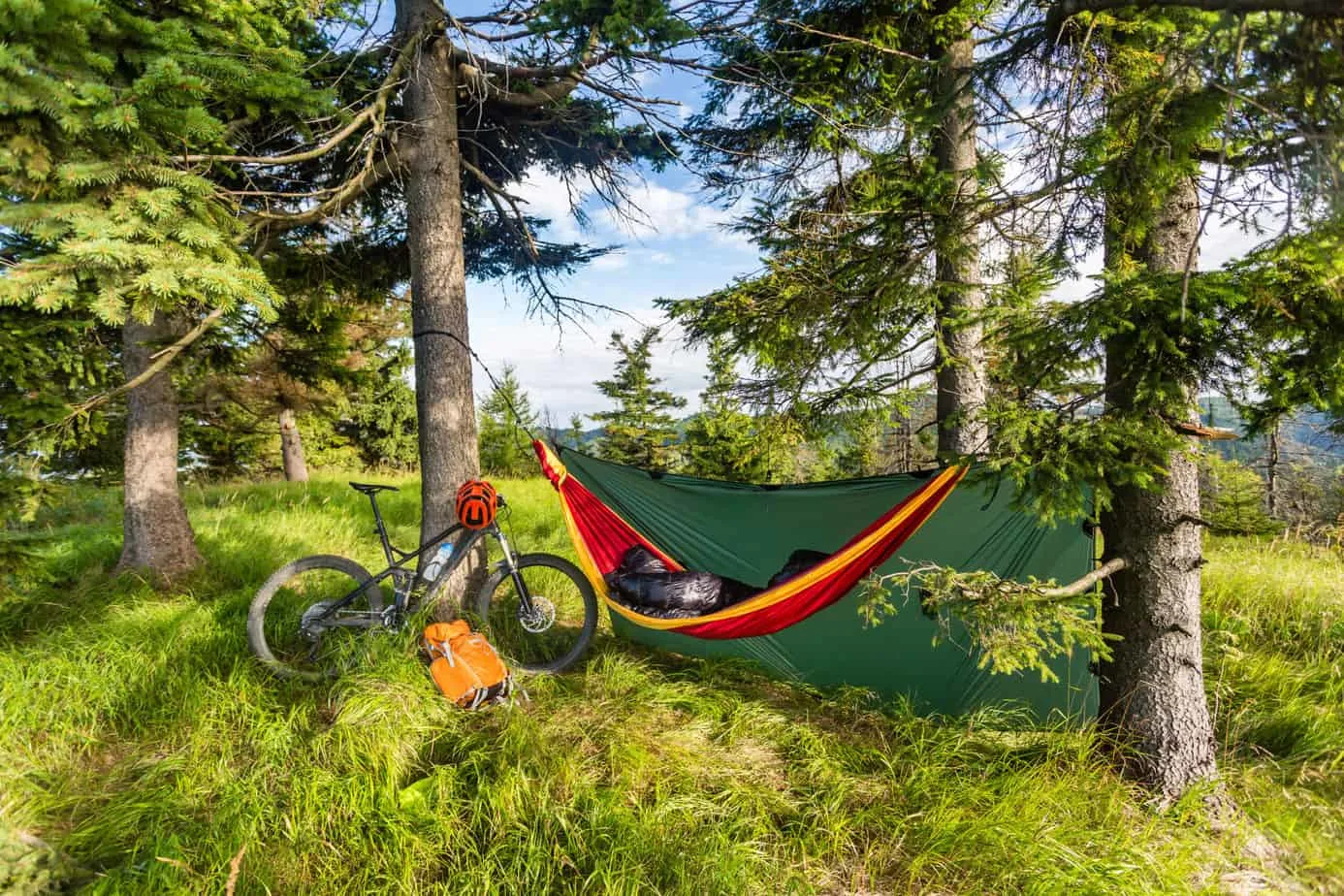 We'll let you know the biggest deals in all things Camping and Outdoor gear, including Prime Day tent deals, camp stove deals, water filters, and more. This section will be updated as deals hit.
WoneNice Camping Hammock: Get this camping hammock for 60% OFF now.
Wise Owl Outfitters Camping Hammocks: This best-selling hammock is on sale at 11% OFF + Extra savings here.
Wise Owl Outfitters Camping Hammock: This camping hammock is currently 9% OFF.
Kootek Camping Hammock: The camping hammock currently is discounted at 33% OFF.
ROCKPALS Pop Up Tent Family Camping Tents: This camping tent is currently discounted at 31%OFF.
BFULL Camping Tent for 2 to 3 Persons: This tent is currently discounted for 20% OFF
SANSUNTEK Hammock-Camping: This hammock is currently being discounted for 22% OFF.
Oaskys Camping Hammock Double: This hammock comes with a 25% discount and you can check it here.
Marmot Ironwood 30 degree Down Lightweight Sleeping Bag: This sleeping bag is currently 14% OFF.
Marmot Trestles 30 Mummy Sleeping Bag: This sleeping bag is perfect for weather conditions under 30°f and currently you can grab this deal at 30% OFF.
Coleman Plum Fun 45 Youth Sleeping Bag: This can accommodate children up to 5 feet 5 inches tall. Don't miss out on the 33% OFF deal here.
Earth Pak -Waterproof Dry Bag: This best-selling roll-top dry compression sack keeps gear dry for kayaking, beach, rafting, boating, hiking, camping, and fishing with a waterproof phone case, currently on sale here.
EHS Filter Water Straw, Survival, Portable Filtration Gear: Get these drinking supplies at 20% OFF here.
YOUKADA Sleeping-Pad Foam Self-Inflating Camping-Mat: The sleeping pad is designed for self-inflating, currently 10% OFF + extra savings.
RTIC Soft Cooler 8: This cooler is definitely something you need if you are frequently camping every summer. Right now, you can find it at 33% OFF.
Igloo 70 QT Lockable Insulated Ice Chest Cooler: This big cooler is suitable for storing a large number of drinks and snacks you don't want to get hot or spoiler, and currently it's 14%OFF.
Coleman Cooler: Sometimes the looks are also important when it comes to camping gear, and this cooler is so well-loved by outdoor enthusiasts, that it definitely deserves to be considered. Currently, it's 17% OFF.
KOON Beach Tent Sun Shelter Pop Up: This beach tent is currently 21% OFF.
KAZOO Waterproof Backpacking Tent: This tent for 4 people is currently 7%OFF.
CAMPROS Tent-8-Person-Camping-Tents: This extra large tent is currently 15% OFF.
Coleman 8-Person Tent for Camping: This tent is an amazing deal and it's currently 28% OFF.
Coleman 8-Person Family Tent: This tent is currently 12% OFF.
KAZOO Outdoor Camping Tent 2/4 Person: This 2-4 people tent is currently 13% OFF.
Coleman Camping Cot, Air Mattress: This air mattress with pump is currently 20% OFF.
Prime Day Hiking and Fitness Deals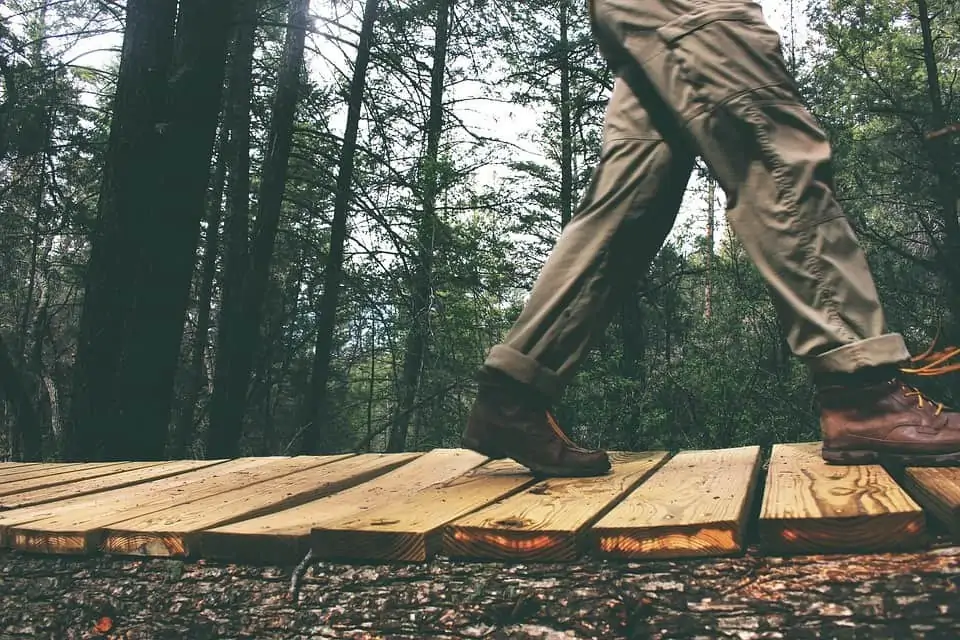 We'll help you find the best fitness and hiking deals that Prime Day has to offer. Examples of items here might be Prime Day backpack deals, hiking shoes, trekking poles, and activity trackers. This section will be updated as deals hit.
XPETI Men's Thermator Insulated Outdoor Boots : You will find the hiking Trekking boot that a very aggressive sole to grab the rocks and give good traction, get it today for 22% Off here!
WildHorn Outfitters Men's Snow Pants: For your extreme weather protection, Prime members get additional savings on some options on this deal.
Marmot Men's Gravity Softshell Windbreaker Jacket: Men's softshell rain jacket/windbreaker is ideal for backpacking, hiking, crosscountry skiing, and other intermittent aerobic activities in cold, wet climates. Currently on sale here!
Orolay Women's Thickened Hooded Down Jacket: Women's down coat, adopt new fabric with light shine, which is fashionable, windproof and waterproof. Get it now on sale.
ROCKROOSTER Hiking Boots For Men – Save 15% with coupon (some sizes/colors) on this waterproof hiking shoes for men at this listing today!
SENDESTAR Stainless Steel Water Bottle: This water bottle is double-walled and made from high quality food grade. Currently on sale at 20% Off here.
ROCKROOSTER Newland Men's Waterproof Hiking Boots: These hiking boots are currently 18% OFF.
CC-Los Men's Hiking Boots Shoes: These hiking boots are currently 24% OFF.
Columbia Women's Saturday Trail Stretch Pant: These trail pants are currently 40% OFF.
Merrell Men's Chameleon 8 Leather Mid Waterproof Hiking Boot: These boots are currently a perfect saving deal at 25% OFF.
Merrell Men's Annex TRAK Low Hiking Shoe (Size 8): This size is currently 50% OFF. Can you believe it?
Merrell Men's Moab 2 GTX Hiking Shoe: These shoes are currently 34% OFF and you can find everything here.

FEIDEER Women's Hiking Walking Socks: These Best-selling Women's Hiking Socks fits size 4.5-7 (US). On sale today here.
Marmot Women's Precip Lightweight Waterproof Rain Jacket: The Marmot jacket is something every woman should have in her closet no matter how frequently she hikes, and this deal is definitely something that it should not be missed, as it's currently 40% OFF.
MARMOT mens Precip Lightweight Waterproof Full-zip Pants: These Marmot pants are currently coming on a big discount of 40% OFF. Check more about this deal here!
Marmot Men's Precip Lightweight Waterproof Rain Jacket: This men's rain jacket is currently coming on 40% OFF, so if you desperately need a new jacket, hurry up and don't miss this deal.
Marmot Unisex Duffel Bag: This duffel bag is something everyone would eventually need, and right now, it's such a good bargain at 29% OFF.

Marmot Ironwood 30 degree Down Lightweight Sleeping Bag: This sleeping bag is perfect for camping and right now you can purchase it at a 14% OFF discounted price.
Prime Day Survival Equipment Deals
We'll give you all the top Survivalist Equipment deals on Prime Day to get you fully stocked. This section will be updated as deals hit.
Prime Day Hunting Deals
For the best Amazon Prime Day hunting deals, check out these deals we are tracking below:
Prime Day Fishing Deals
Looking for great prime day deals on fishing gear? These are some quality offerings worth checking out:
TOPFORT Fly Fishing Rod and Reel Combo: This combo includes everything that you will need to start fly fishing. Check out this listing for 20% OFF.
DAWN UPON Extra Large Rolling Fishing Backpack: Get out there in the dirty outdoors with the Dawn Upon bag prepared for a successful trip. Get this for 20% OFF here today!
Riverruns Fishing Wading Jacket: Designed with fishing in mind but beyond fishing! Currently on sale here.
Himal Fishing Tackle Storage Bag: This fishing storage back is currently on a discount of 35% OFF, and this is something every fisherman should have in its assets.
Igloo BMX Family Cooler: This durable and portable cooler is

on sale for $10 off at this listing

. Deal is LIVE for Prime Day.
Early Prime Day Outdoor Deals
While Prime Day hasn't started yet (officially) this is where we will track some of the early Prime Day camping deals. These typically occur in the week leading up to the event. Here's an example of some of the deals from last year:
Amazon Prime Membership
If you don't have one already, you will need to be a member to participate in the deals. If you sign up for a 30-day free trial here, you will be eligible for Prime Deals when they happen.
Lightning Deals vs Daily Deals
One thing to keep in mind is that there are a variety of different deal types for Prime Day.
Amazon Lightning Deals are limited time duration + limited supplies. They might sell out well before the allocated time has expired. Some deals might come back, but some are one and done.
There are ALSO daily deals that will be live for as long as the Prime sales event is going on. Be sure that you know which deals you are interested in.
Are the Prime Deals Really Worth it?
I'll caveat by saying that not ALL the deals are great, particularly from non-generic brands. The #PrimeDayFails is a well-documented hashtag.
Generally speaking, the brand name deals ARE legit. Particularly for lightning deals, Amazon has negotiated with brands to ensure they offer the lowest prices this year.
Plus, that's why we have this page! This page curates and tracks the BEST deals (not the junk).
Further read: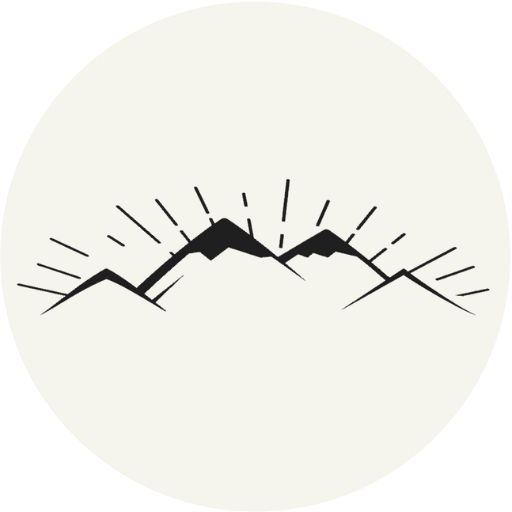 The All-Outdoors Guide team is comprised of enthusiastic experts that enjoy helping others that aspire to be better at outdoor fun. Part of that is making sure you have the right gear and information when it's time to go out and have fun. Some of our team have accomplished amazing feats like climbing 6000 feet to the top of mountains, others have explored every dirt trail they could find and we even have some people that have backpacked solo on various continents. No matter what our readers want to learn and do, our team is here to help them accomplish those goals.