The great outdoors, whether hiking or camping or climbing, just can't seem to stop attracting more and more people. But whether one is a beginner or expert doesn't matter much when it comes to a good cooler, as it should be a top-priority purchase from the very beginning.
A good cooler should keep ice from melting, at least for a reasonable amount of time, and, depending on construction and budget, can even offer other tantalizing features to sway potential customers. Yeti seems to be the household name when it comes to more advanced cooler options, quickly gaining ground in the world of outdoor recreation and sport since being founded in 2006.
Since then, company after company has tried to compete with Yeti and try to take over some of their markets, some doing better than others but ultimately failing at taking over as the go-to brand. That does not mean, however, that some companies have not made a name for themselves and that is the situation with Ozark Trail coolers, Walmart's answer to the trend of trying to overthrow Yeti.
First, the features of Yeti vs Ozark coolers are similar but different, with one coming out on top as a clear winner. Not to get ahead of ourselves so let's start with the simple stuff.
Main Differences Between Yeti vs Ozark Coolers
The main differences between Yeti vs Ozark Coolers are:
Yeti is able to keep ice colder for longer, whereas ice seems to melt faster in Ozark coolers
Yeti coolers are a lot more lightweight, whereas Ozark coolers are bulkier and heavier
Yeti handles are easy to carry and sturdy, whereas Ozark coolers handles aren't sturdy
Yeti coolers require more money for you to invest in, whereas Ozark coolers are budget-friendly
Yeti coolers are the leading brand on the market, whereas Ozark are great for people who aren't dedicated to name brands
Yeti Coolers
Features
Yeti has made a name for itself in the 14 years the company has been around and most of those years were successful ones. A company such as Yeti simply doesn't come to stand with the top dogs of the cooler industry without some unique design choices, including the features that are offered along with Yeti coolers. These include
Roto-molded construction to strengthen the overall integrity as well as help with insulation
Pressure-injected Permafrost insulation to stand up against the most intense weather conditions
Freezer-quality gasket to keep ice from melting quickly by minimizing air exchange
Gasketed screw-in drain plug to prevent leaking
Because of the enhanced design, the coolers can be packed with dry ice, more than twice as cold as regular ice
The cooler can be secured quickly and safely with molded tie-down slots. Whether being loaded into a car, truck, or boat, the tie-down will hold under immense pressure.
Body and lid held together with a rust-proof metal rod with hinge-stops molded directly into the body of the cooler.
Rubber feet on the bottom will keep the cooler from sliding around and without marking any surfaces.
Construction
The construction of Yeti coolers just may be the hottest thing going for them, so much so in fact that they have been involved in multiple lawsuits against companies who reportedly use the same design techniques as Yeti. This construction, of course, is a retro-molded process that may just be the secret to Yeti's success.
Yeti coolers can effectively hold ice, even in the hottest outdoor conditions, for 3-5 days with some reportedly holding ice for seven or more days. That is a true testament to the quality of construction of these coolers and possibly the design elements one should consider most.
Durability
The durability of Yeti coolers stems from its construction process, proving it does far more than just keep things cool. Manufactured in the USA, Yeti coolers have roto-molded polyethylene construction to really beef up these coolers.
They also feature a thick layer of polyurethane foam that is commercial-grade to keep ice in solid form and are IGBC Grizzly Bear certified. The handles, named T-Rex Latches by the Yeti team, are rubber tabs that are pulled into slots to create an air-tight seal that is not easy to break.
Pricing
It's no surprise that Yeti is the most expensive cooler in this showdown. It's not even close, really, but that doesn't mean it isn't the best-priced option. Considering how long the Yeti will keep ice with their patented roto-molded design and the unique Permafrost insulation we feel the price of Yeti coolers, something a lot of people don't understand, is fair. After all, there really isn't any other cooler quite like it.
Weight
Weight can be and usually is a game-changer when applied to certain products and a cooler is certainly one of those products. Sure, it might be able to fit breakfast, lunch, and dinner for days and keep it cold to boot but if the empty weight is too much, imagine it with all that fresh food and cold drinks.
Doing so sounds like a chore when one should be enjoying themselves and the great outdoors instead. That's why we took weight into the equation and did all the thinking ourselves.
Made apparent throughout this article Yeti brand coolers have some of the best things going for them right now. With a unique construction process that remains solely the property of Yeti one might wonder how that design element factors into the weight of the overall product.
Here, we'll compare the smallest coolers of each brand, to help make it easier for potential customers. The Yeti 24 Hard Cooler weighs in at 12.8 pounds, a fair weight for how well it performs.
Ozark Trail
Ozark Trail coolers have a lot of competition and not only from Yeti. More and more brands are trying to compete in the world of advanced coolers while attempting to shorten the gap that Yeti has clearly earned. Ozark and these other companies must bring a lot to the table to compete with already tried and true coolers and one of the easiest ways to do that is to add plenty of attractive features. The Ozark Trail cooler features will be
High-grade premium insulation.
The lid contains four drink holders for easy access to cold drinks or hot coffee in the morning.
An over-sized drain which is garden-hose compatible
Air-tight gasket to keep things cold and the hot air outer-layer
Wire basket for separating food
Fish ruler on lid for those who love to fish
Bear-resistant certified by the Interagency Grizzly Bear Community
Stainless Steel locking plate with built-in bottle opener
Construction
As mentioned above, Yeti has been involved with lawsuits against many companies with the alleged copyright infringement on how Yeti designs and constructs their coolers. Walmart, Ozark Trail's mother company, is one of those companies.
Because of this, Ozark Trail may still use a roto-molded process but the way it is implemented has changed meaning it is, even if just a bit, less effective. The Ozark Trail coolers will hold ice for 3-4 days but should be kept in the shade because some have reported warping in direct sunlight.
Design
Yeti's competition has a similar overall design. The walls, like Yeti, are thick and provide sturdy protection from impacts and other abrasions and are even roto-molded in a similar way as Yeti. The gasket is super-sealed and is air-tight and the handles, also similar to Yeti, feature a rope design with comfort grip.
Pricing
Ozark Trail, being Walmart's direct budget-friendly competitor to Yeti, obviously comes in at a much lower price point. So low, in fact, some consumers might wonder if it's worth comparing to Yeti at all. Basically, the price might seem too good to be true to really go up against Yeti but, as evident by the information above, there is a reason Ozark Trail is able to manufacture their coolers for a cheaper price while still supplying attractive features and a cooler that works.
Weight
Ozark Trail has not fared so well against Yeti in this comparison and even though it has unique features that outnumber the ones Yeti brings to the table, that may also be The Ozark Trail's downfall. More features usually mean more weight and with the Ozark Trail 26QT High and its weight of 14 pounds that seem to be the case here.
FAQs
Question: Is a Yeti cooler really worth it?
Answer: Yes, a Yeti cooler really is worth it! Not only do Yeti coolers withstand use and abuse really well, but they'll keep anything you keep inside of it cold for a long time. Plus, they're known as the "indestructible" cooler, so if you're looking for something that's going to withstand a lot of wear and tear, a Yeti cooler is where it's at for you.
Question: Do they sell Yeti coolers are Walmart?
Answer: No, Yeti coolers aren't available at Walmart. This is because Yeti refuses to partner with Walmart, because of the huge discounts Walmart puts on their products. You can find Yeti coolers on their official website or on Amazon.
Question: Why are Yeti coolers so expensive?
Answer: Yeti coolers are well-known for being high-quality, but they're also pretty expensive. However, the prices that Yeti charges for their coolers aren't without reason. Yeti coolers are so expensive because they use rotomolded polyethylene in their coolers, which help to ensure their coolers are able to stay durable. Also, this product helps to keep everything inside of their coolers super cold.
Question: Do Ozark coolers leak?
Answer: Ozark coolers come with a leak-proof seal, so you don't have to worry about any melted ice leaking out of your cooler. Also, the exteriors of their coolers are waterproof so you don't have to worry about anything leaking inside of your cooler either!
Question: Is Ozark Trail owned by Walmart?
Answer: Yes, Ozark Trail is owned by Walmart!
Question: Has Yeti sued Ozark Trail?
Answer: Yes, Yeti has sued Ozark Trail several times. Most of the lawsuits are for copyright infringement. However, a lot of people believe both of these coolers are made in the same factory because of their similar apperance. But, this isn't true, as Yeti products and Ozark Trail products are made by two completely different companies.
Yeti vs Ozark Coolers: Our Verdict?
Both of these cooler brands, Yeti and Ozark Trail, offer plenty of days worth of cold and ice-retaining technology, as well as both having some alluring features to help their products stand out. But Yeti is the winner here. In fact, Ozark Trail only won one category, an earned win with all of its unique features but only one nonetheless.
We're just saying that Yeti is the superior brand with superior design and construction and even though the prices are steep the products simply speak for themselves. To see how Yeti coolers fare against Otterbox, another company trying to compete in the world of advanced coolers, see our article here.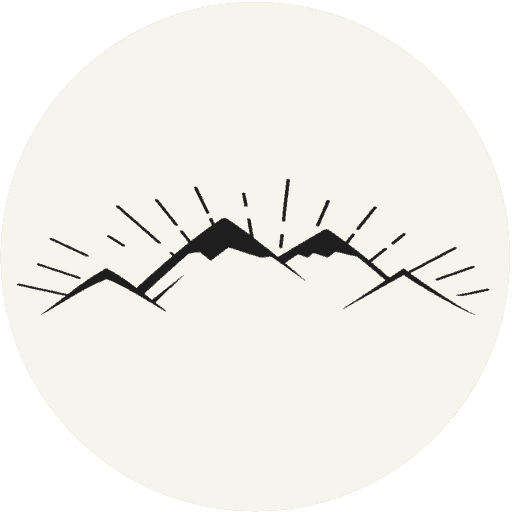 The All-Outdoors Guide team is comprised of enthusiastic experts that enjoy helping others that aspire to be better at outdoor fun. Part of that is making sure you have the right gear and information when it's time to go out and have fun. Some of our team have accomplished amazing feats like climbing 6000 feet to the top of mountains, others have explored every dirt trail they could find and we even have some people that have backpacked solo on various continents. No matter what our readers want to learn and do, our team is here to help them accomplish those goals.