A well-designed insulation cooler isn't just a luxury for some, but rather a necessity, especially for camping.
You might be able to get away with a budget cooler if you rarely camp or spend hours outdoors. But if you often need to keep food and drinks chilled and cold it would be wise to invest in a cooler that's able to handle regular wear-and-tear to be part of your camping progear, and look good doing it.
Here you might find that cooler review you are looking for.
When it comes to high-end cooler brands there are two that instantly come to mind – Pelican and Yeti. Pelican and Yeti coolers are both rotomolded coolers that are hefty, tough, and can keep ice and cold like an igloo for days at a time.
Main Differences Between Pelican vs YETI
The main differences between Pelican vs YETI are:
Pelican has 7 different size options, whereas YETI offers a wider variety of cooler styles.
Pelican tends to hold ice slightly longer, whereas YETI comes with a freezer-quality gasket.
Pelican latches and handles are very simple, whereas YETI handles are bulkier.
Pelican coolers come with a lifetime warranty, whereas Yeti only comes with 5 years.
Pelican Cooler Review
The Pelican brand has been around for quite some time, having been founded in 1976. Over the years they've offered numerous different types of coolers and, still, today have a nice selection that includes a soft cooler, portable cooler, wheeled, and hard-sided coolers. They are best known for their Elite Coolers, their classic hard-sided model that is quite similar to Yeti coolers.
Yeti was founded by two brothers in 2006 and quickly took off. Today the brand has quite the cult following and is a household name for camping coolers. Yeti also has soft coolers as well as hard coolers, but just like Pelican, it's their hard coolers that are most popular.
Pelican and Yeti are direct competitors with loyal fanbases. Chances are high that you'd be happy with either brand's hard-sided coolers, but if you're going to invest $300+ in a high-end piece of progear that you'll rely on to keep your food and any bottle or drinks chilled, you'll want to weigh the pros and cons of both before purchasing.
Design and Benefits of the Pelican Cooler
The Pelican hard-sided coolers come in seven different sizes, which include:
The most popular sizes for Pelican Elites are the 20QT and 30QT, with the 70QT and 50QT next. None of the Pelican Elites have less than a 4-star rating, with most at 4.5 and 5 stars.
Let's take a closer look at what some of the individual portable cooler models offer.
The 30QT Elite Cooler is a great choice for two people for a weekend camping trip. This cooler is 25.3″ long, 18.5″ tall, and 19″ wide. Ice and cold retention are rated for 2 full days with a 2:1 ice to goods ratio. With this ratio, you can fit camping trip food for two, along with 12 cans or 22 cans of beer/soda.
The 30QT Elite comes with easy Press & Pull closure latches, a built-in bottle opener, built-in can holders, and features all stainless steel hardware. Though it may be smaller in design, just like any other Pelican cooler this one is certified bear-proof, perfect for camping. Pelican also guarantees this cooler for life.
The 70QT Elite is a step up from the 30QT, offering basically double the space. This model is perfect for a four-person camping trip. You'll have the same 2-day cold ice retention rate and a 2:1 ice to goods fill recommendation. In this model, you can easily fit 4 days of food, water bottle, and drinks and 24 cans or fill it with only 46 cans. The dimensions are 36″ x 21″ x 20.3″. You'll have all the same features as the 30QT.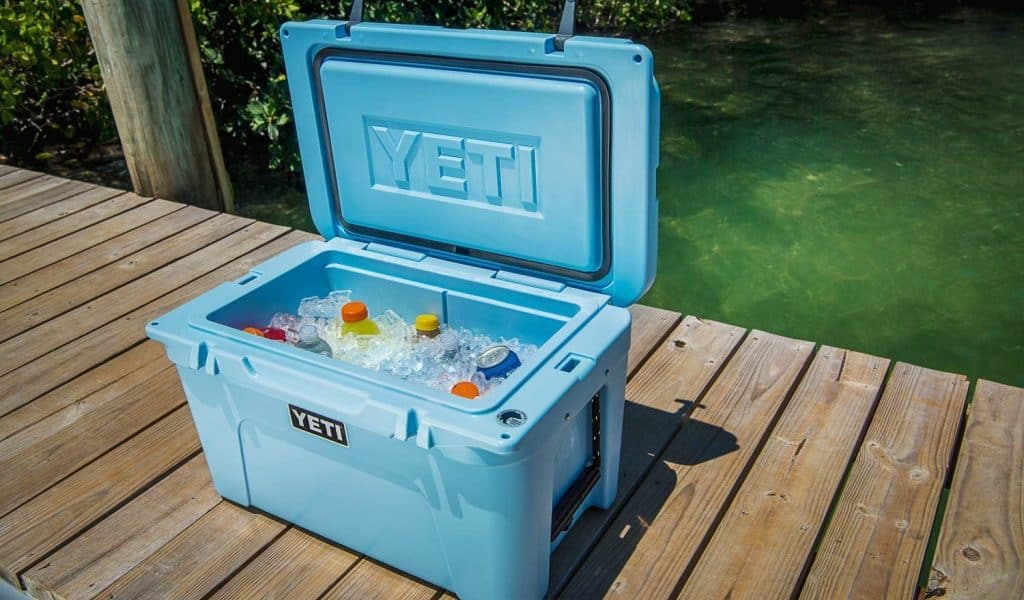 Design and Benefits of the Yeti Cooler
Yeti coolers are well-known for their durability and impressive cold ice retention rating. They have a wide selection of hard-sided coolers, which include:
Compared to Pelican, the Yeti brand offers a greater variety of cooler styles. The Roadie and Tundra series is your standard hard-sided coolers. The Tank series is essentially a cooler-meets-ice bucket rather than a true trunk-style cooler. The Silo 6G is a beefed-up version of a water cooler, which holds 6 gallons of water (or other beverage).
Here's some information on a popular Tundra cooler offered by Yeti Coolers.
The Yeti Tundra 35QT is ideal for personal use or 2+ people. The dimensions are roughly 22″ x 16″ x 16″. The 35QT can hold 21 cans of soda, water bottle, beer or other drinks when packed with a 2:1 ice to goods ratio. You can expect ice retention of 2+ days when properly packed.
The FatWall design of the cooler and PermaFrost insulation made the Yeti Tundra one of the best coolers when it comes to cold ice retention. Although not backed by the company, plenty of customers find they can sometimes get up to 5 days of ice with this model.
The rest of the coolers in the Tundra series are all very similar in terms of features and insulation, only differing in size capacity, but all cold as an igloo and perfect for camping.
The larger the cooler, the longer the ice retention as well. Some other cool features to the Yeti Tundras include it being bear-proof, built with a Vortex drain system, and comes with a freezer-quality gasket to prevent air leaks.
Which Cooler Should You Buy?
Choosing between the Pelican and the Yeti brand is tough. Both coolers have hundreds or even thousands of positive reviews, all are bear proof and have a minimum of 2-day ice retention, plus both brands offer similar sizes.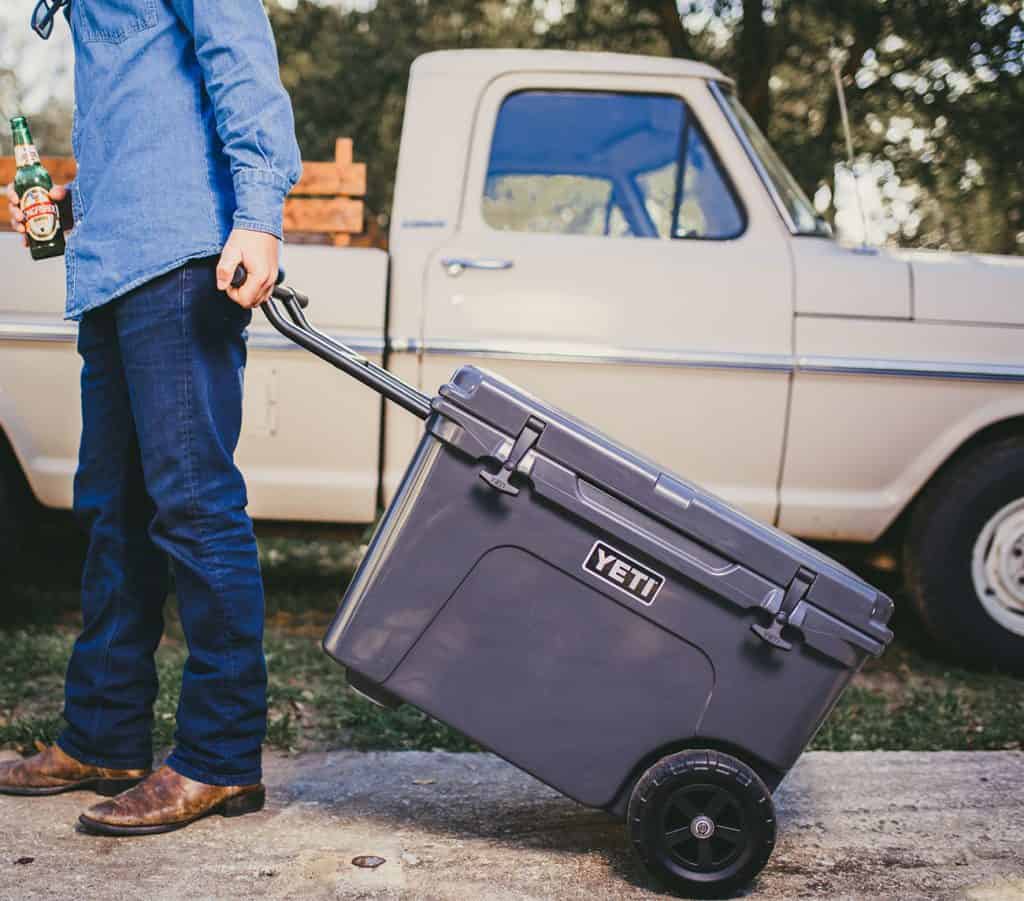 Pelican coolers do tend to hold ice slightly longer than Yeti coolers, based on the personal findings of customers (and our personal testing), but both of them will preserve your food and drinks. Pelican coolers are also slightly less expensive than the Yeti coolers equivalent.
You'll also find that the design of the Pelican latches and handles are more simple but also easier to use. Pelican coolers are also bear-proof without needing a padlock. Better yet, Pelican coolers come with a lifetime warranty.
Yeti coolers will need to be padlocked to be bear-proof.
However, their other features are very appealing to those that want an attractive cooler. Their sizes are a bit larger than Pelican and their color options quite pleasing, despite being neutral. They look sleeker and slimmer than the Pelican as well, thanks to a soft gloss finish. Yeti coolers do only come with a 5-year warranty, however.
If you prefer smart looks and more sizing options: If you favor a sleek, luxury look to your cooler the Yeti coolers are a wonderful choice. It will perform and look great out in the woods just as it will on the beach during a weekend vacation.
If you need bear-proof and highly durable: The Pelican is more of a workhorse compared to the Yeti, which might make it a better purchase if all you care about its cooling ability. Pelican's lifetime warranty further makes it a tempting purchase as you'll have peace of mind knowing you can use this cooler to its full potential without a worry about damage.
I Personally Lean Pelican
I love my YETI's, don't get me wrong. BUT, I prefer Pelican coolers. Here's why. They are more durable, are bear-proof and hold a Lifetime Guarantee. That's hard to beat. YETI looks nicer, but Pelican is what I trust in the backwoods.
Check Price
We earn a commission if you click this link and make a purchase at no additional cost to you.
Further Reading on Coolers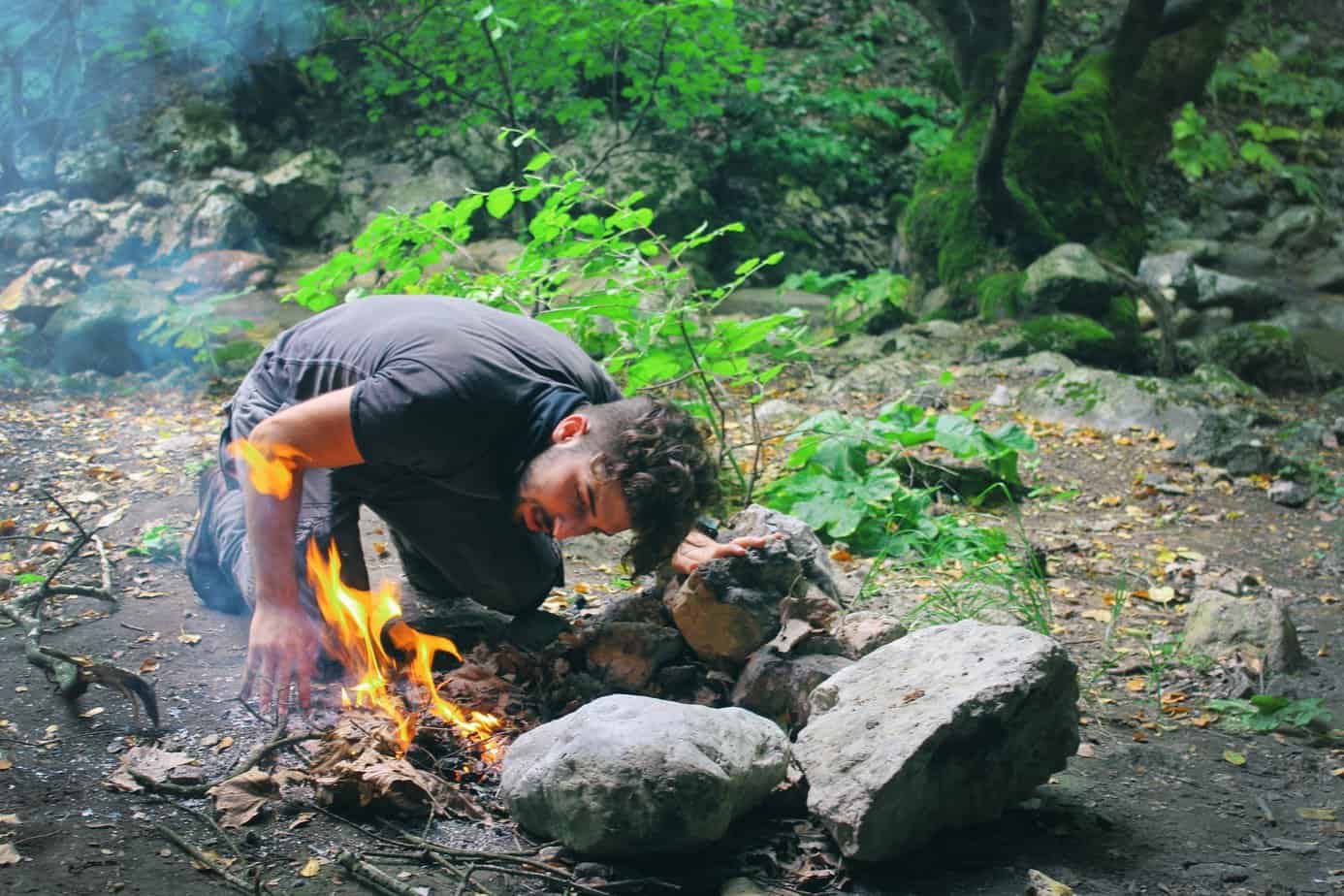 Sam Hardy is an outdoor enthusiast with a penchant for survival skills. He writes about the great outdoors and his favorite equipment here.