Today we're going to be venturing into the world of coolers. I've always been a big fan of coolers that can hold their own in the wilderness. When I go out camping, I want something that will hold ice for days, remain durable, and look slick- all at the same time. In today's world, that can be surprisingly hard to find, given all of the tricky marketing online.
In this article, we're going to be comparing the Igloo Sportsman Cooler vs Yeti Tundra. These are two coolers that have many similarities on paper but have a huge price difference budget-wise. By the end of the article, you'll know the main differences between the two, understand the pros/cons of each, learn their key features, and get my end recommendation. Let's begin!
Bottom Line Up Front
Overall, I recommend the Yeti Tundra over the Igloo Sportsman Cooler. It's built much stronger, has a smaller chance of having an issue (such as leaking or less insulation,) and it's got a way higher userbase. It also comes in more sizes and looks slicker in design.
However, all of that comes with a price. It's a premium product that's guaranteed to last you for countless adventures and is almost $100 more expensive across the board than the Igloo Sportsman Cooler. Is peace of mind worth it for you?
Main Differences Between Igloo Sportsman Cooler vs Yeti Tundra
The main differences between Igloo Sportsman Cooler vs Yeti Tundra are:
Igloo Sportsman Cooler latches are slightly recessed into the cooler providing better protection, whereas Yeti Tundra are not.

Igloo Sportsman Cooler has a 2-inch drain plug that is attached with a chain, whereas Yeti Tundra has a 1-inch drain plug and it is not attached.

Igloo Sportsman Cooler has 2 hinges both held together with a large pin, whereas Yeti Tundra has a single pin/bolt that goes around the cooler

Igloo Sportsman Cooler has 2″ foam in the lid and 1.5-2″ body foam for insulation, whereas Yeti Tundra has 3 inches of polyurethane foam insulation.
Some Other Important Differences Between the Igloo Sportsman Cooler vs Yeti Tundra:
Price
The most obvious difference between the Igloo and the Yeti coolers is the prices. You'll notice that most of the Igloo coolers are, on average, $100 cheaper than Yeti. For most casual cooler-goers, this is a huge price difference. Just think about all the extra steak and beer you could buy for that much.
Continuation
The next big thing to keep in mind about these coolers is their level of production. Fun fact- the Igloo Sportsman Cooler is actually discontinued by Igloo. To me, this is a major tell-tale sign that Igloo doesn't believe in their own product. Which begs the question… Why should we believe in it if they don't even want to produce it anymore?
Size/Colors
The final main difference between these two cooler is the sizes that are available for each model. The Igloo Sportsman Coolers come in four sizes- 20, 40, 55, and 70 quarts. On the other hand, Yeti coolers come in 11 sizes and run a bit larger.
They're available in 35, 45, 65, 75, 105, 110, 125, 160, 210, 250, and 350 quarts. It's also important to note the color options available for these coolers. The Igloo Sportsman Coolers only come in two colors (white and tan,) while the Yeti Tundra coolers come in three colors (white, tan, and navy,) depending on the specific model.
Although there are a few more subtle differences between the two coolers, these are the three topics above are the most obvious differences. So as you can see, between some models the cost difference is significant. For example, you can buy a Sportsman 55 for the same price as a Yeti 20, and the Sportsman 55 is twice the size.
Both the Yeti and the Sportsman promise ice retention of 5 days or more. Many ice retention comparisons have been done between the two brands and show that there is very little difference in terms of ice retention. Results vary, some showing Yeti performing better, others showing Sportsman. However, the variance is small. Each test shows a difference of half a day better performance or slightly more ice remaining.
Overall, the ice retention is so close between the brands that this point is moot in terms of selecting a better cooler. Neither cooler seems to dramatically outperform the other. 5-7 days seems about average for both brands.
There are several different exterior design features that make the Yeti different from other coolers. These have all been mimicked by the Sportsman's line.
Both the Yeti and the Sportsman have a similar exterior design. They contain flat lids with two lock points on the front corners and almost identical pull-down latches. In order to make a more educated decision let's examine each design feature individually.
Lid
The basic lid design is the same on both brands. The Yeti's lid is flat with the Yeti logo in the corner. The lid of the Sportsman has a ruler in both inches and centimeters and a raised non-slip cutting board area in the center. Yeti's lid is flat with the Yeti brand in the corner.
However, extra add-ons for the lid are available at an additional cost. These additions include a seat cushion in white or camouflage ($129.99 – $259.99) and a slip-resistant "Sea Deck" foam ($69.99 – $149.99).
The Sportsman lid has a ruler with both inches and centimeters) and a raised non-skip cutting board area in the center of the lid. A lid cushion is also available for the Sportsman model for an additional price ($105.00).
Latches
The latches on both models are a ball and latch system. With a rubber pull that latches into a notch on the side of the cooler. The Sportsman latches are much larger than the Yeti latches, which make the hold a little firmer. However, the difference is not significant.
The Sportsman's latch is also slightly recessed into the cooler. This recess will protect the latches from wear and tear, more than the latches on the Yeti cooler. However, wear and tear on the Yeti coolers does not seem like a significant customer complaint, so I feel that while the recessed latches might be aesthetically pleasing, it is not really necessary.
Drainage Plug
The drainage plug on these two cooler brands are designed the same, but the size is different. The Yeti has a 1-inch drain plug, which is not attached to the cooler in any way.
The Sportsman has a 2-inch drain plug, which is attached with a chain.
There have been some customer complaints that the larger Sportsman drain plug makes it harder to drain water from the cooler while retaining the ice, as the ice comes out of the larger sized hole. This could be avoided by partially unscrewing the drain plug.
However, the larger size of the drain plug does not allow a significant speed increase in water drainage. Therefore, the larger size may be more of an issue that a benefit.
Tie Downs
The tie downs on both models of coolers are relatively identical. They both have two ties down points in the center of the cooler and strap grooves in the lid to attach the cooler across the top. Therefore, this feature does not hold sway for either model.
Lid Hinge
The Yeti has a single pin/bolt that runs all the way across the cooler. The Sportsman has 2 hinges both held together with a large pin.
There is some discussion among customers that the Yeti hinge is slightly stronger, due to there being one pin across the whole surface as opposed to two. However, the difference is marginal and neither of the hinge systems is likely to break with normal wear and tear.
Insulation
The Yeti has about an inch more foam that the Sportsman. The Yeti cooler has 3 inches of polyurethane foam insulation along all sides of the cooler. The sportsman has 2″ foam in the lid and 1.5-2″ body foam.
Color/Logo Options
The Yeti comes in 3 colors – white, desert tan and ice blue. The Igloo Sportsman comes in 3 colors – white, tan, and hot pink. It should be noted that the Yeti is called a desert tan, which is much lighter and pastel than the Sportsman tan color.
Yeti also has customization for Collegiate designs and NASCAR logo designs place on the lid their coolers.
Bear Resistance
Both the Yeti and the Sportsman coolers are certified grizzly proof. Neither are resistant without padlocks being placed in the 2 front corners. So again this feature does not hold sway for either model.
Our Pick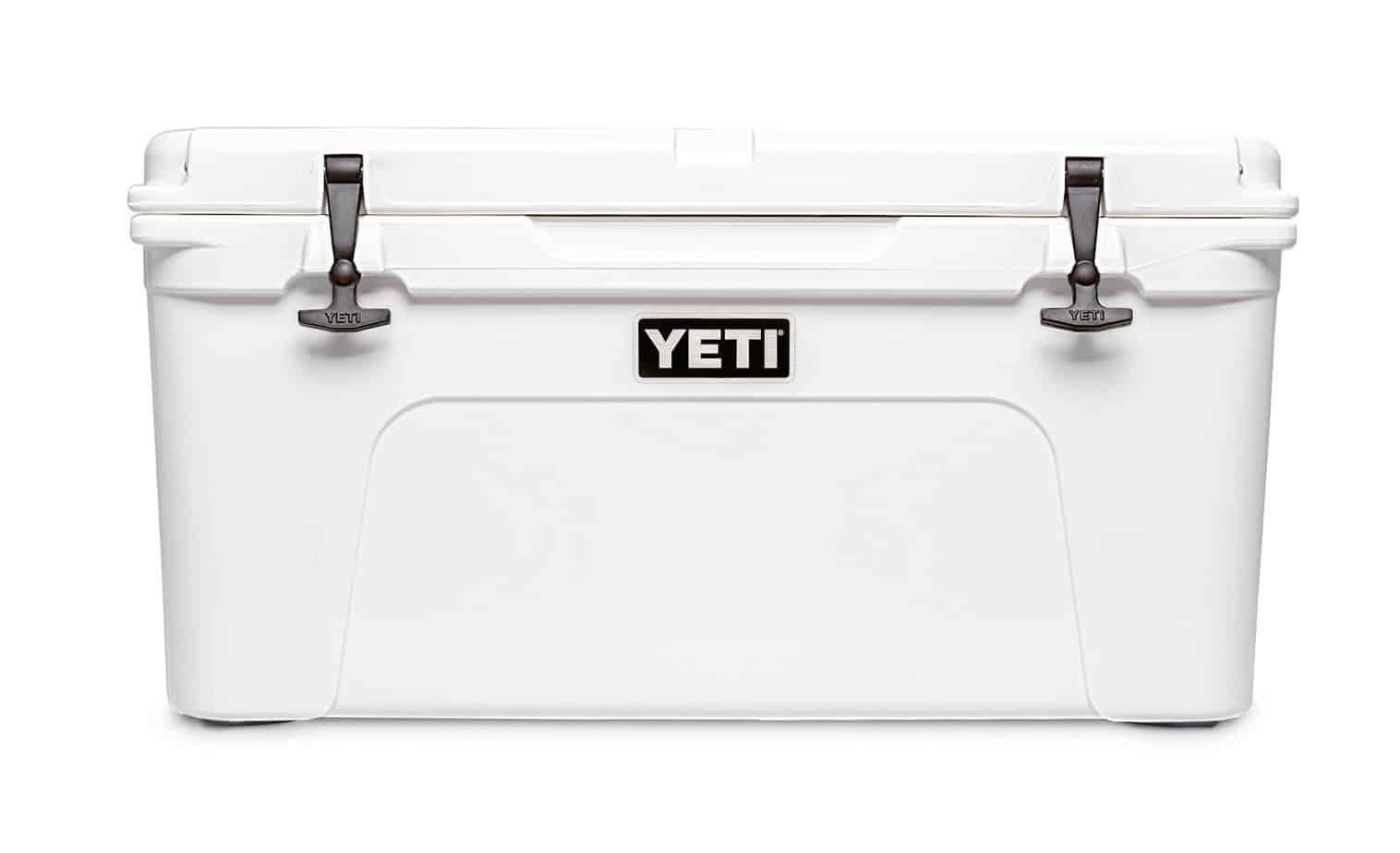 Why I Went YETI
Many other cooler brands have come a long way, but Yeti is still the frontrunner. I personally could not compromise on the quality construction, durability, and functional design of the Yeti products. Generally a bit more expensive, but LASTS LONGER. #WorthIt.
View Deals at YETI.com
View Deals at REI.com
We earn a commission if you click this link and make a purchase at no additional cost to you.
Build Quality and Durability
Now here is where the higher price of the Yeti cooler really does make a difference.While both brands do have negative reviews and customer complaints. The Sportsman cooler appears to have more problems than the Yeti.
The Sportsman, however, doesn't have the best reviews on Amazon. This is especially true if you look at the whole range of coolers across different sizes. On average the Amazon ratings are around 4 stars or less, and they don't have a lot of reviews. It appears that the Sportsman coolers are hit or miss in terms of quality.
Some reviews say that they are amazing. While others state that there are major problems with missing insulation (as seen by putting a flashlight inside the cooler, closing it, and looking for light), bubbling in the lid, and leaking around the drainage port.
It also appears that some people are having problems with the warranty on the Sportsman coolers. Both coolers offer a 5-year warranty on their coolers, which generally cover the structure of the cooler. However, from several Amazon reviews, customers have had problems returning or exchanging products.
One review went so far as to state: "If your looking for a high-performance cooler with a 5-year warranty, don't buy this cooler. Igloo does not stand behind this product. I started a claim with igloo due to having an empty void in my lid and I got a lot of lame excuses of why it was not their fault. On my 3rd email response, I told them I'll drill a hole and fill it up on my own with great stuff foam. Got no response."
However, it appears that if the customer received a Sportsman cooler with good quality control the response was very positive. One reviewer stated: "Holds ice just as well as the higher priced brands. I actually prefer it over the others. Very well built and good price". Another said: "Very Happy with the purchase, same quality level as trendy brands like Yeti but substantially cheaper."
Key Features of Igloo Sportsman Cooler vs Yeti Tundra
By now, you probably have a general idea of which cooler you think would be best to own. Let's dive into the specifics of each one now so you can know for sure.
Igloo Sportsman Cooler

Igloo coolers have been around since 1947, which is substantially longer than Yeti. With this air of confidence about their brand, you would assume their products are a bit more solid. However, I think their brand is more of a "trial and error" company, where they invent lots of new products and see how they do in the market.
Such was the case with the Igloo Sportsman Cooler. Set to compete against the Yeti Tundra, it accomplishes quite a few of those goals. For one, it can hold ice almost exactly as long as the Yeti Tundra, which is saying something. If there was a number one feature that people look for in coolers, it would have to be ice retention.
In terms of durability, it's built with 1.5" -2" of foam insulation and is built with rotational molding to keep it from getting knocked around. It's even bear-resistant certified with a lock on it. I enjoy how it's got corrosion-resistant aluminum hinges, which is a nice touch. Too often, I've bought coolers that end up getting rusty screws and hinges from always being surrounded by water.
The Igloo Sportsman Coolers come in four sizes- 20, 40, 55, and 70 quarts. It's also important to note that they have a drainage plug on the side that is 2 inches big. This means the cooler will drain fast when needed, and the plug is attached to a chain which is a nice feature. I'm way too clumsy when out camping, and I'd probably lose it if it wasn't attached.
I'd say the biggest complaint to the Igloo Sportsman Coolers is that their insulation isn't always perfect. Some models don't hold the ice nearly as well, and I've even seen a few models leaking here and there. But at the end of the day, this is the chance you take when going for a less premium product.
Pros
Budget-friendly option

It can hold ice for 5 days, the same as the Yeti Tundra

Easier to carry with sturdy grips

Bear resistant
Cons
Possible issues with leaking

Discontinued, hard to find

Looks a bit cheaper
Yeti Tundra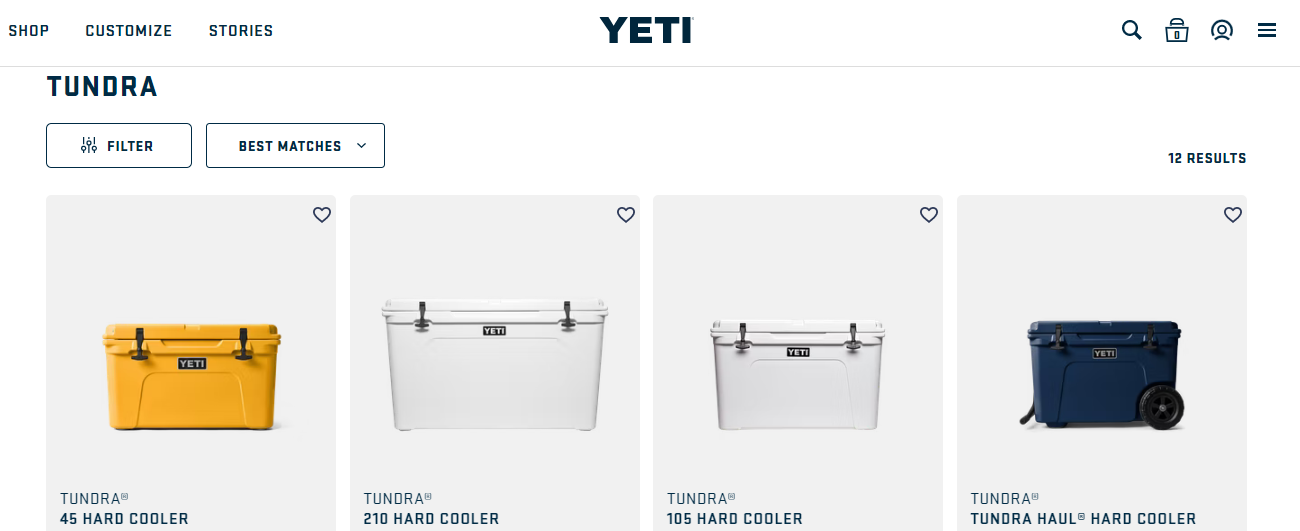 Yeti Tundra coolers are favorites among avid hunters, campers, and outdoorsmen and women for a reason. The company has been around since 2006, and its products are durable as anything. For one, they're built with a rotomolded construction, which is basically impossible to destroy. It's even resistant to bears, granted you keep a lock on it.
These coolers are meant to keep ice for 5-12 days, depending on the specific size of the cooler. This is remarkably long and extremely helpful for multi-day camping/hunting trips. There is nothing better than having the peace of mind that your food isn't going to go bad and that your meat from your hunt isn't going to begin to decompose.
Each cooler has around three inches of insulation and an intrepid lock system that keeps the cold locked inside. My favorite part about the Yeti coolers is how easy they can carry around. The handles (build-out of military-grade polyester rope) feel seamless, and the cooler also has a great grip on the ground, so it won't slide around.
The Yeti Tundra coolers come in 11 sizes (35, 45, 65, 75, 105, 110, 125, 160, 210, 250, and 350 quarts) and three different colors (white, tan, and navy,) depending on the size. Each cooler also comes in with a built-in 1" drain that actually doesn't leak.
Pros
More durable material

Excellent customer service

Bear resistant

More size options are available

Slicker brand, more color options available
Cons
Pricier option

The drainage plug isn't attached by a chain
Alternatives to Consider
RTIC Coolers

The most similar product to Yeti without the hefty price tag is probably RTIC's line of coolers. For context, they are roughly half the price of Yeti and reportedly keep ice cold for just as long. They also look almost identical to Yeti, minus the logo.
In fact, these brands are so similar that there was a lawsuit between the two companies for a while. My only gripe is that these coolers are often slightly heavier than Yeti coolers, which can be an issue if you're hauling coolers in and out of the campground frequently.
Pelican Elite Cooler

If you're looking for a cooler that's debatably an even higher quality than Yeti, you might want to check out Pelican's Elite line of coolers.
Yes, this is the same company that makes top-of-the-line equipment storage for the film industry, and they've extended their reach to coolers. These coolers all come with a Lifetime Guarantee, which is a hefty statement. Imagine never buying a cooler ever again… My favorite thing about these coolers is how long they reportedly hold ice. Rumor has it they can last even longer than Yeti, with some accounts claiming 9 days.
FAQs
Question: Is the Igloo Sportsman Cooler discontinued?
Answer: Yes, this cooler is officially no longer in production by Igloo. There is no statement as to why it was discontinued, but we can assume from the wide range of user complaints that it wasn't cutting the bill. It can be difficult to make a name for yourself in today's cooler market with so many solid competitors like Yeti. If you're still looking to purchase an Igloo Sportsman Cooler, you can find in on Amazon while supplies last.
Question: Do Yeti Tundra coolers have a warranty?
Answer: For the Yeti Tundra, the brand offers a 5-year warranty for manufacturer defects. This means if you cause any damage to the cooler through normal wear and tear, the warranty will not cover the coolers. However, if your warranty claim is eligible, you'll receive a replacement product within 21 days.
Question: Are Yeti coolers compatible with dry ice?
Answer: Yes, Yeti coolers are compatible with dry ice, as they have a gasket that allows for carbon dioxide to escape. However, even with this gasket, Yeti coolers are entirely leak-proof. In my eyes, Yeti coolers are always worth it if you are looking for a product that is going to last.
Question: Where were Igloo Sportsman Coolers made?
Answer: Igloo Sportsman Coolers were made in the United States in a factory in Katy, Texas. The brand Igloo itself has been around since 1947, through which it has held a strong reputation for being an American-made company.
Question: Are Igloo Sportsman coolers better than Yeti?
Answer: Although this is a complex question with many variables, I would say that, in general, Yeti coolers are better than Igloo coolers. Igloo coolers are almost $100 cheaper across the board and act like a "younger brother" to Yeti. They have lots of the same features and even look fairly similar, but Yeti is simply designed a bit tighter to prevent leaks and have maximum moveability. However, both can hold ice for around the same time, which is probably the most important feature.
My Recommendation
After diving into the intricacies of each of these two coolers, I can confidently say that I believe the Yeti Tundra cooler is the better choice between the two. Although it is almost $100 more expensive, having the peace of mind in knowing that your food will stay cold without leaking is worth it to me. It's also genuinely concerning to me when a company discontinues a product (the Igloo Sportsman Cooler.)
However, it should be noted that both these coolers have similar results in terms of ice retention and most likely will last the same length of time. If you are on a budget, I don't think it would make too much of a difference to go with the Igloo over the Yeti, as long as you are prepared in case the cooler doesn't hold up as long as you think.
Further Read: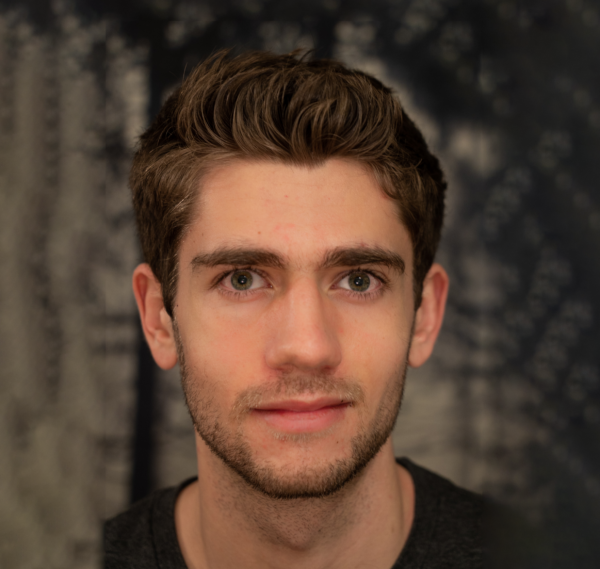 Nicholas is an adventure photographer who's been traveling North America for the past four years shooting landscapes from Washington all the way down to El Salvador. His passion for photography and the outdoors started in Colorado, where he grew up exploring its vast mountain ranges. Today, he hopes to share his lifelong experience with the outdoors with others and hopes to inspire people to explore more.