Yeti vs Orca are two of the most popular and innovative brands in the recreation cooler industry. While Yeti made fame as the first cooler company to produce roto-molded coolers, Orca has also been making waves ever since splashed came to the market in 2012.
These two companies lead the pack when it comes to high-quality coolers to keep your drinks chilled in the great outdoors. The two companies are exceptional and provide very similar qualities. However, which is the better of the two?
Best Overall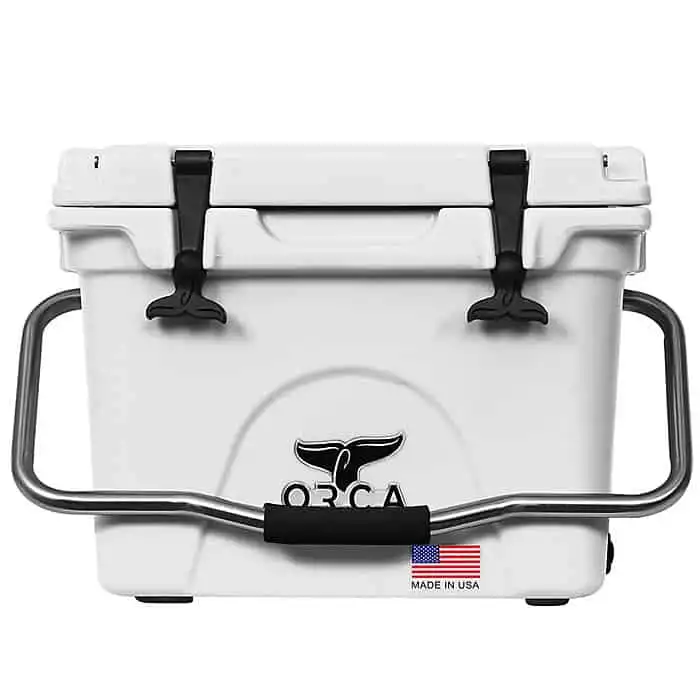 Should you buy an Orca or Yeti cooler? To help you make up your mind when shopping for a new cooler, this review will show you everything you need to know about these two iconic products so that you can make an informed decision.
For brands like Yeti and Orca, quality is not in doubt. But quality is not the only distinguishing factor when you are buying a premium cooler.
After all, there are several generic brands of coolers on the market that still offer decent coldness for a quarter of the price. So, you have to look for more, and we hope to show you what these brands have that justifies their price tag. But first, a little background information about the two contenders.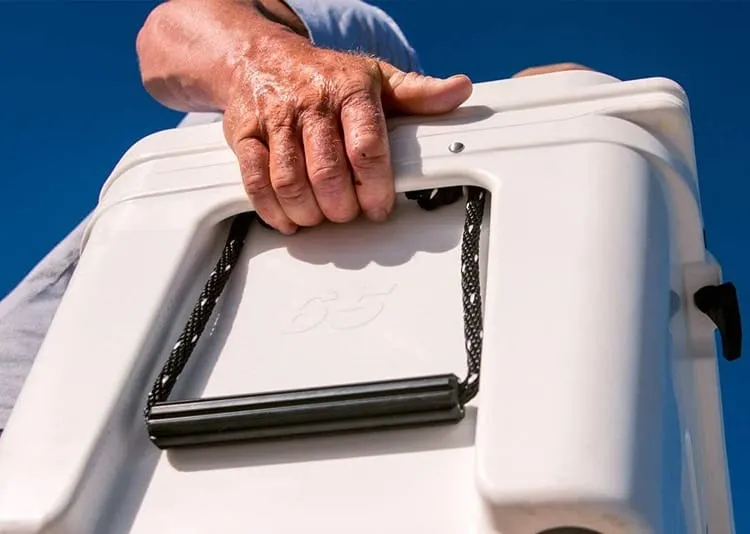 Yeti is the brainchild of the Seiders brothers who founded the company in Austin Texas, to improve upon an existing cooler design to make it more durable, high-performance, and long-lasting.
The organization is an American company, and all its product design and conceptualization are carried out in the USA, but like many other organizations, it manufactures its coolers in the Philippines and China. However, this does not in any way make its products inferior in any way to products made in the USA.
It may interest you to know that Yeti is the name of a fabled bear-like animal said to live in the cold mountains of the southern part of the United States, so the company named its brand after the snow-loving and imaginary Yeti to send a strong message about the coldness of its coolers. And truly, it doesn't disappoint.
In 2006, Yeti released the first roto-molded cooler in the world, earning it a top spot as a leading pioneer in the cooler industry. Yeti creates a line of highly durable coolers that are not only solidly built but also the ultimate cooling equipment for outdoor recreation.
Yeti has grown from a local company in Texas to a global brand popular among both professional and amateur fishermen and hunters. The company sued several companies that it claimed infringed upon its patent on the rotational molding technology which made its coolers a big hit in the mid to late-2000s.
Over the years, many other companies have re-engineered its processes, and it has lost some of its premium edge, but it's still a force to be reckoned with in the recreational cooler industry.
Our Pick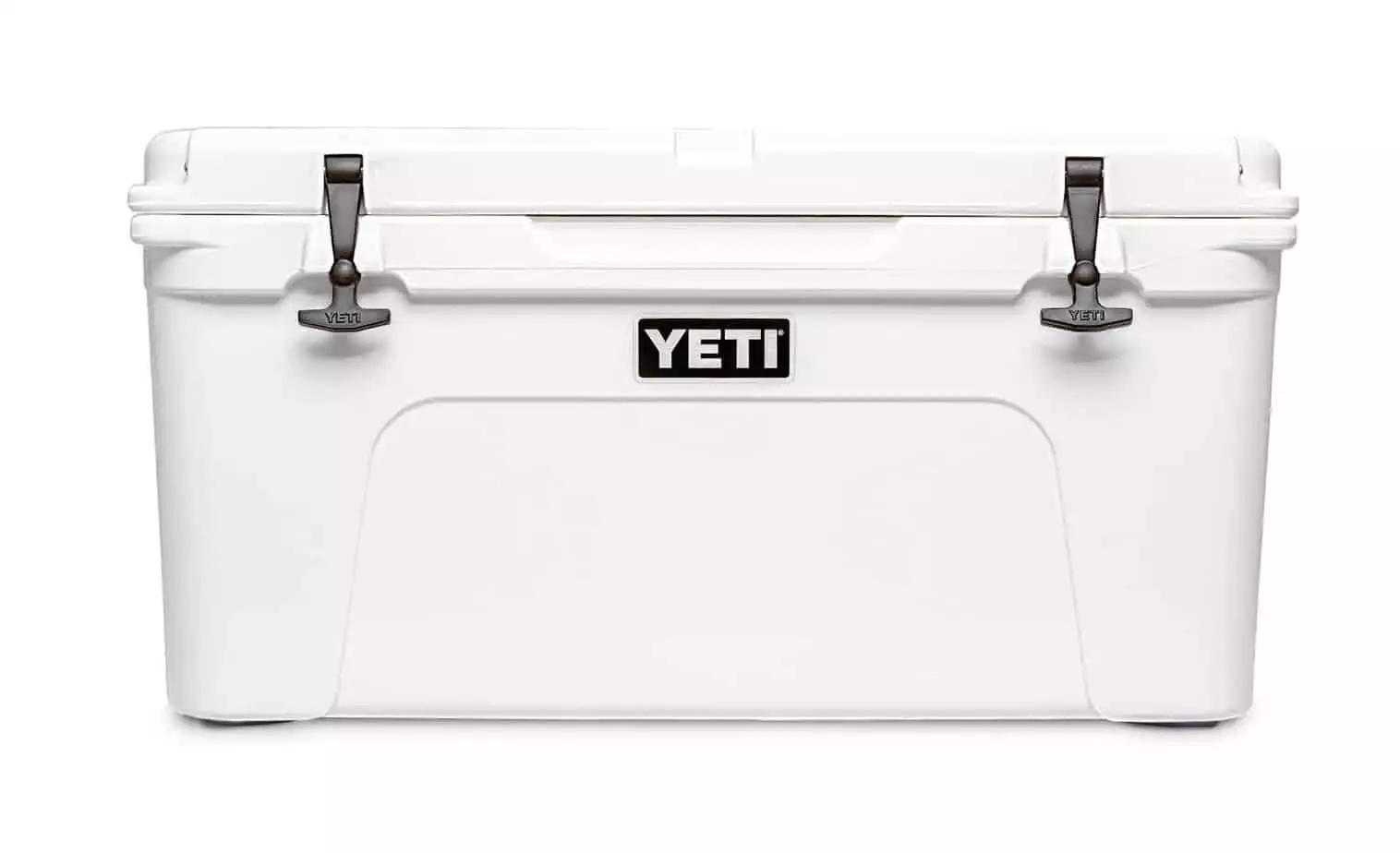 Why I Went YETI
Many other cooler brands have come a long way, but Yeti is still the frontrunner. I personally could not compromise on the quality construction, durability, and functional design of the Yeti products. Generally a bit more expensive, but LASTS LONGER. #WorthIt.
View Deals at YETI.com
View Deals at REI.com
We earn a commission if you click this link and make a purchase at no additional cost to you.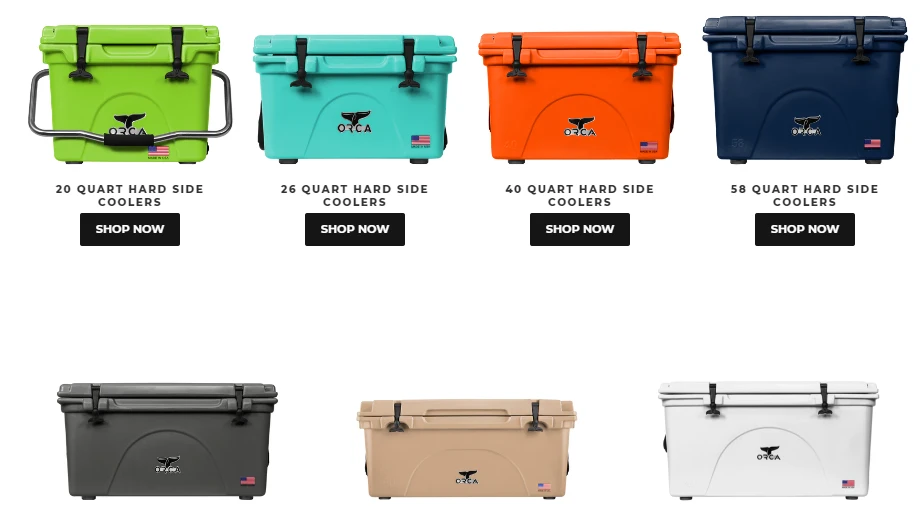 On the other hand, Orca, which stands for Outdoor Recreation Company of America, is a 100 percent American company that is based in the United States and manufactures all its products in the country. Unlike Yeti, Orca is relatively young in the cooler industry as it made its entrance in 2012. However, its movement up the market ladder has been unprecedented.
Orca boasts a formidable array of highly durable coolers that are specially constructed for outdoor use. It's no wonder the company's coolers have continued to win the hearts of outdoor enthusiasts the world over.
Orca, which is the brand name, is also the name of the killer whale, the biggest member of the dolphin family which has evolved to become the archetypal nemesis of prey tens of times larger than its size. Just like the Orca rules the ice-cold oceans of the world, Orca aims to rule the recreation cooling industry with its innovative design, exceptional customer service, and mind-blowing accessories.
Orca has been at the forefront of corporate social responsibilities since it made its debut. A portion of the company's profits is donated to many Nonprofit organizations such as the Breast Cancer Foundations, Wildlife Conservation Organization, Wounded Warrior programs, and others.
The company continues to champion the cause of the American worker and its promise to always exceed its customers' expectations has been proven by multiple customer reviews not to be a marketing gimmick.
Whichever of the two companies you decide to go for in the end, you will be making a great choice. Both companies are vying for the top spot in the cooling industry, using their innovative cooler designs and rotational molding technology as a bargaining chip.
Regarding functionality, design, and durability, both companies are great, but we will show you the deal breaker if you ever have to choose one over the other.
Best Overall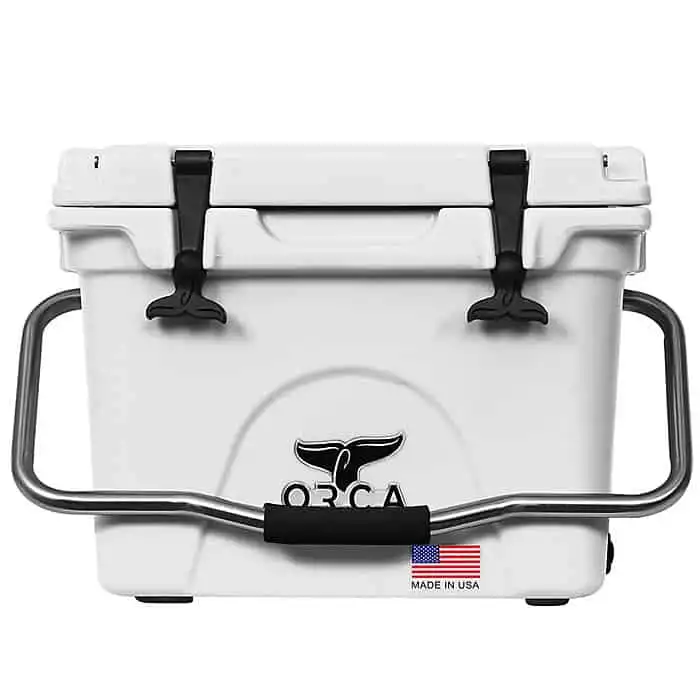 Similarities of Both Coolers
Both Yeti and Orca share several similarities, as they are based on the same roto-molded technology pioneered by the Seiders brothers. Here are some of the similarities.
Strong and Durable Exterior
Yeti was one of the first cooler companies to use tough and highly durable exteriors for its coolers, and this design was copied by Orca when it released its coolers. Both offer highly durable exteriors designed to withstand the rigors of outdoor life.
Whether on the Delaware fishing during the spawning run of the American shad, camping up in the Rocky Mountains, or having a feel of the Yosemite National Park, these coolers are capable of surviving any rough handling the wilderness has to offer.
They will keep your food or drinks safe from the elements, wild animals, other humans, and even a rampaging grizzly! The construction is that solid, with thick, roto-molded walls which keep the outer shell stable in all conditions. What else can you ask for?
Lid Gaskets
The coolers also feature interior lid gaskets which act as sealants that keep the temperature of the coolers' interior constant regardless of fluctuations in their immediate exterior environment.
Exceptional Insulating Properties
Yeti and Orca boast excellent insulating characteristics. Tests and several customer reviews show that coolers from both companies can keep your beverage cool for seven days! Imagine camping out in the wilderness for a week and never running out of cold drinks without having electricity?
Variety of Sizes
Another similarity between the two companies is their range of sizes. Both offer a wide range of cooler sizes for different customer segments and functions, so you can never run out of options. Also, they offer their ice boxes in a wide range of colors. You love your cooler to match your tent's fabric? No problem, these ice chests have got you covered.
Exterior Features
Both coolers provide a wide range of exterior features such as extendable handles, tie-down latches for easy transportation, and lock tight latches to forestall accidental opening, and drainage spouts.
Now, let's examine the unique features of each company's coolers regarding design and quality of materials, price, warranty, insulation, size, and colors, ice retention, accessories, and others.
Design and Quality of Materials
In terms of design and quality of materials, Yeti leads is an innovator but Orca doesn't disappoint either, and this is quite understandable since the former has been in the industry before the latter.
Insulation
Yeti can achieve an extremely long cooling thanks to its Permafrost insulation technology. With the Permafrost insulation housed in a highly durable plastic coating, Yeti coolers can keep the interior temperature stable for extremely long periods.
That coupled with its ColdLock Gasket technology, a freezer-quality gasket that runs the length of the lid to keep cold air tightly locked in the cooler while keeping hot air out.
Yeti coolers are constructed to keep hot air out in any weather condition. The Permafrost insulation is made of pressure-injected commercial-grade polyurethane foam. The Fatwall design accommodates two inches of permafrost insulation.
Orca's insulation is also similar to Yeti's, but it doesn't use the Permafrost insulation, rather, it uses an Integrated Insulation technology which helps to deliver maximum ice/cold retention and freshness for beverages and food stored in the cooler compartment. Lid gaskets also seal the interior firmly by preventing the entry of hot air or escape of cold air.
Orca coolers feature roto-molded ice boxes with thick-walled insulation in a seamless plastic coating which results in long ice retention periods that is mind-blowing. In addition to providing formidable insulation, the thick-walled construction also makes the cooler almost indestructible by any adversary, be it unfavorable weather conditions or wayward wildlife.
Both designs feature strong interlocking hinges, easy-pour drainage spout, and non-slip rubber feet as standard. However, they have some differences regarding a cargo pouch, handles, and latches.
Cargo Pouch: Every Orca cooler comes with a mesh cargo pouch attached to its back. This can be used to store small gear, your phone, supplies, wallet, keys, and others. It offers secure storage space and easy accessibility. On the other hand, you won't find a cargo pouch on any Yeti cooler. So, if you want your cooler to store more than food and drinks, the Orca is a winner here.
Handles: Orca coolers come with handles made from durable, long-lasting nylon combined with rubber. The handle offers a strong grip and can handle any weight, and won't hurt your hand even after hauling for long periods. Yeti's iceboxes feature handles made with marine-grade rope married to a rubber. The handle is highly durable and won't buckle under heavy usage.
Latches: Both Orca and Yeti feature rubber latches. The only difference is that Orca latches are designed to resemble a whale's tail, a tribute to the top oceanic predator which is the company's brand logo. An apt marketing tactic from Orca which makes their coolers stand out anywhere.
The Orca is the undisputable winner here because its insulation is thicker compared to Yeti's. While Yeti coolers offer 2-inch thick walls and a 3-inch thick roof, Orca iceboxes feature 3-inch walls and a 3-inch lid, and interestingly, they are not that heavy. This might be one of the reasons why the Orca has better ice retention compared to the Yeti.
Ice Retention
The primary reason for buying a cooler in the first place is to keep things cool, but it can't perform its function if it can't keep the ice iced for long. There are hundreds of ice retention tests that have been carried out by users of Yeti and Orca, and the majority have seen Orca coming tops.
That said, it's important to remember that several factors are responsible for the ice retention capacity of each cooler including the interior and exterior temperature, the ice size, where you are storing the cooler, the item stored in it, whether the cooler was pre-cooled prior to icing, the frequency of opening the cooler and so much more.
In most evaluations, Yeti and Orca iceboxes have delivered mind-blowing ice retention of seven days, but the Orca has been shown to retain ice even for longer. Some reviewers have reported Orcas retaining ice for ten days.
While Orca does provide better ice retention, the reality is that what you get from your cooler might be based on the prevailing weather conditions of the location, frequency of use, and other factors. In terms of ice retention, Orca edges out Yeti, despite being a latecomer in the recreation cooling industry.
A critical factor for ice retention of roto-molded iceboxes is pre-cooling, i.e., keeping a bag of ice in the box before storing anything in it. The reason for this is due to the 2-3-inch-thick insulation which helps keep the ice for longer.
The same thick box construction also gives roto-mold ice chests increased heat retention capacity. If you don't pre-cool before using, the ambient heat which the cooler had absorbed from the environment might make your ice cool faster than you expect.
If you can spare the effort, it's advisable to pre-cool your cooler with ice, allow the ice to melt, and drain off the liquid before actually using it. Better still, you can keep the icebox in a cold place. Doing this will greatly enhance the performance of your ice chest.
Strength and Durability
The strength and durability of Yeti and Orca coolers are not in doubt, considering that they are at the top of the list of premium coolers built for optimal performance in the unforgiving conditions of the great outdoors. In this regard, Yeti is the clear winner has it holds an ICGC certificate for bear-proofing its coolers.
Both ice chests have a solid and sturdy build with highly durable latches, but rubber or nylon latches can't stop a bear or mischievous human from getting to your stuff. The only capable barrier is a lock.
Yeti iceboxes feature a small hole at the point of contact between the lid and the tub where you can slide a padlock to lock the chest securely, effectively bear-proofing the box's content. This feature makes Yeti coolers human-proof as well.
On the other hand, Orca coolers feature similar perforation at each end of the lid and tub where you can pass a padlock through to lock the icebox. However, the company doesn't have a certification for this feature yet. In that regard, we can conclude that the Yeti has better bear-proofing when compared to Orca.
Size and Color Options
With 13 different sizes of coolers, Yeti leads the pack in terms of cooler size and color options, compared to Orca which offers its coolers in a decent variety of six different sizes.
Orca iceboxes range from the 20-Quart to the 140-Quart iceboxes. On the other hand, Yeti provides coolers from its 20-Quart cooler up to its huge 300-Quart capacity 350 Model. If size matters to you, then Yeti is the definitive choice of top-of-the-range coolers.
While most people won't need more than a 75-Quart capacity cooler, some people require larger sizes for the kind of work they do. The 20-Quart may be ideal for day trips to the beach for you and your partner.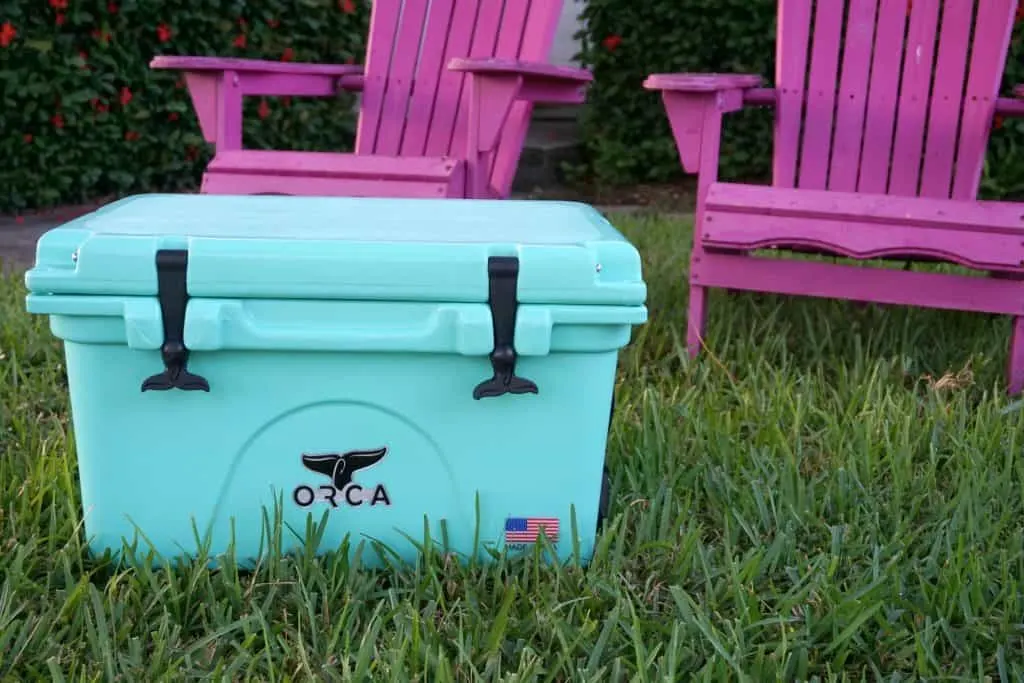 You might want to consider 40-70 Quart capacity coolers if you and your friends want chilled drinks to keep flowing on your next weekend trip. Professional fishers and hunters and boat parties hosting several people would require far more than the cooling power and capacity of a 70-Quart ice chest; 120 quarts and above is what you need. That is where the jumbo-sized Yeti coolers come into play.
Orca offers its smaller models in six different colors, but four colors are standard including White, Green, Tan, and Pink. If you buy on Amazon, you can get the coolers in five additional colors including Navy, Purple, Orange, Burnt Orange, and Dark Maroon. Special editions can have different color combinations.
Yeti offers its coolers in three different colors including ice blue, white, and desert tan.
Depending on what you like, the Orca provides more color options, especially color combinations. However, the standard colors of Yeti are also spectacular, but with Orca, it's easier to choose a color that resonates your personae.
Accessories
If you want your cooler to be more than a cooling apparatus, then the Orca is the best icebox on the market. Orca offers a breathtaking array of accessories that make them truly worth their prohibitive price tags. Yeti also offers some cool accessories, but they pale in significance to what you can get from Orca.
Some of Yeti's accessories include beverage holders, cutting board dividers, bottle opener, and rod holders among others. On the other hand, Orca's $50 molle wrap doubles the utility of its coolers.
With the molle wrap which skirts the edge of your cooler, you can attach every kind of contraption from flashlight holders, cup, holders, pouches, phones, and everything in between. Orca offers over 15 accessories, one of which is a hybrid solar pack.
The solar pack is equipped with a solar panel and detachable rechargeable battery which you can use to charge your devices if you are camped far away from civilization. The solar pack also comes with an inbuilt LED light.
If you want to enjoy your cooler to the fullest, nothing on the market beats the possibilities which Orca offers with its molle wrap. It's spectacular.
Price Variation
Yeti and Orca are offered at almost the same price, but Orca is a bit cheaper. A comparison of the prices of both coolers shows that Orca coolers are about $10-$20 cheaper compared to Yeti models, which is a marginal difference at best.
Meanwhile, both coolers are outrageously expensive with the 20-Quart of Orca and Yeti going for $239 and $249.99 respectively. This absurd price could discourage many people from buying both brands, especially the Yeti.
While they both offer exceptional cooling abilities, what you are paying for is the brand and marketing. Whichever you are going for, the prices of the two brands are not so different. You will only be saving about $20 if the price is the determinant factor in your decision to buy.
| | |
| --- | --- |
| Orca Model Size | Where to Find It |
| 20 quarts | |
| 26 quarts | |
| 40 quarts | |
| 58 quarts | |
| 75 quarts | |
| 140 quarts | |
| | |
| --- | --- |
| Yeti Model Size | Price |
| 20 quarts | |
| 35 quarts | |
| 45 quarts | |
| 65 quarts | |
| 75 quarts | |
| 125 quarts | |
Warranty
Orca also leads regarding customer satisfaction and warranty, and this can be a decisive factor considering the huge price tag of these coolers.
Yeti provides a decent 5-Year limited warranty. The warranty only covers the structural defects that might arise due to manufacturing or workmanship errors. If the non-slip feet or rubber latches are damaged, the company can't help you fix them.
The company also offers a 30-Day satisfaction guaranteed return window as well as a 60-Day exchange policy, if you decide to swap your cooler for another size or color. Orca offers a lifetime warranty, making it the only company in its class offering its customers such a tremendous amount of goodwill. The lifetime warranty covers manufacturing and workmanship defects.
But you have to provide proof that you bought the cooler from a registered dealer or online retailer and that the icebox has been under normal use. If you have proof, Orca won't hesitate to repair or replace your faulty cooler.
Ease of Buying
If you are not planning to order your cooler online, Yeti is easier to purchase due to its extensive network of dealers and retail shops which can be found all over the country. Plus, you can get their coolers online at Amazon and others, but it's cheaper to buy from a dealer near you as the company doesn't discount its ice chests when you buy on Amazon.
Orca, by contrast, is more difficult to buy as the company doesn't have enough dealerships yet. The company has a dealer locator that can help you find the closest dealership to you, but it's far easier and cheaper to buy Orca iceboxes online as it sells at a discount and you can get free shipping.
Which Should You Buy?
The difference between these two premium ice chests is minimal. Whichever you choose will deliver an excellent job and serve you for many years to come with normal use.
The two use the same roto-molded technology, have almost the same ice-retention capacity, and come at roughly the same price. So, how do the two coolers stack up against each other? Let's do a short recap of the review to see the clear winner.
Companies
While both companies are American and based in the USA, Orca is a true American company as it makes all its products in the USA. Yeti, on the other hand, offshores some of its manufacturing processes to China and the Philippines.
If you are an American with the patriotic sentiment, you might want to go for Orca, but this doesn't mean Yeti is less nationalistic. Orca is also more involved with non-governmental organizations. The winner here is Orca.
Design and Materials
Both Orca and Yeti offer highly durable materials and innovative design. However, Orca offers better insulation, a cargo pouch for storing some gear, better aesthetics, and versatility with its molle wrap. In this regard, Orca is the winner.
Size and Color Options
While Orca offers its coolers in more color variations, it doesn't provide half of the different sizes Yeti offers. If size matters to you, then it's Yeti all the way.
Price
Both coolers sell at almost the same price. The price will not be a deciding factor if you can afford these iceboxes, but if you are keen on saving that extra dollar, then Orca offers a marginal price difference of about $20. In essence, Orca coolers are cheaper despite being made in capitalist America.
Ice Retention
Orca beats Yeti in terms of ice retention. While both utilize rotational molding technology, Orca offers more insulation, and this might be the reason why it performs better than Yeti in ice retention.
Warranty
Nothing in the market beats Orca's lifetime warranty. Yeti offers a 5-year warranty, but it's limited to the structure of the cooler.
And the Winner Is?
Orca is the undisputed winner! With higher ice retention, lower price, far greater color options, and a plethora of accessories to update your cooler and increase its function and lifespan, Orca is the better of the two premium-grade coolers reviewed here.
The construction is highly durable; insulation is exceptional, it is bear-proofed, and comes with an unbeatable lifetime warranty!
Best Overall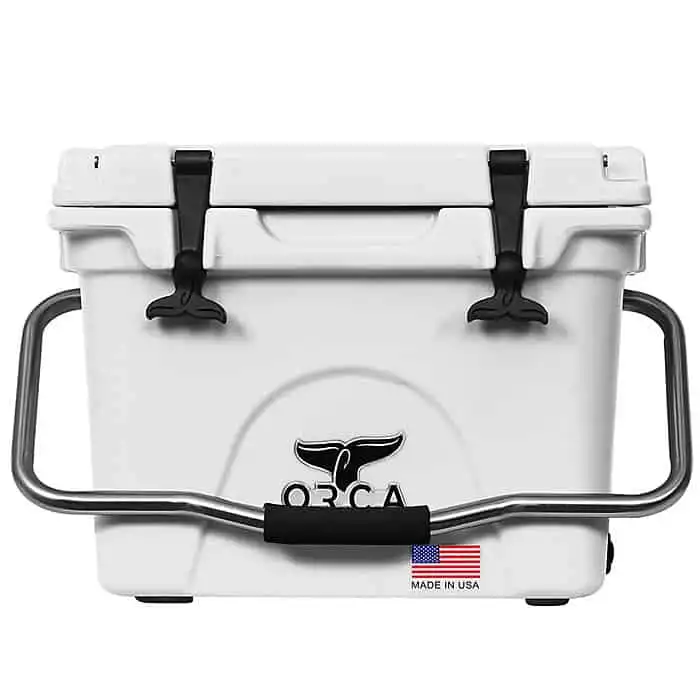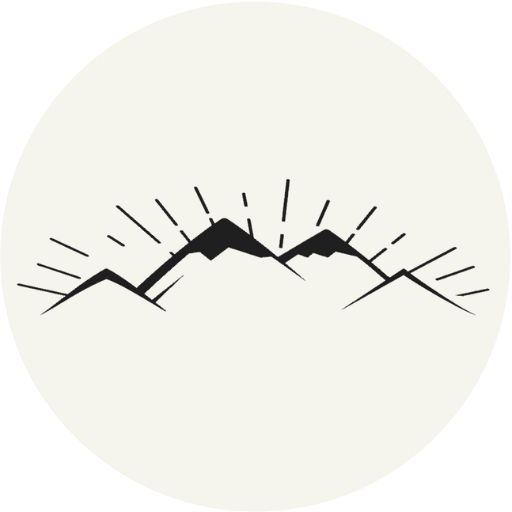 The All-Outdoors Guide team is comprised of enthusiastic experts that enjoy helping others that aspire to be better at outdoor fun. Part of that is making sure you have the right gear and information when it's time to go out and have fun. Some of our team have accomplished amazing feats like climbing 6000 feet to the top of mountains, others have explored every dirt trail they could find and we even have some people that have backpacked solo on various continents. No matter what our readers want to learn and do, our team is here to help them accomplish those goals.