Synthetic insulation materials have revolutionized the way jackets, sleeping bags, or winter hiking shoes are made. This PrimaLoft vs Thinsulate comparison will take a closer look at the features of these two synthetic insulation materials and attempt to determine if one is better than the other.
These materials are not used exclusively for outdoor equipment, since their variations are utilized in different industries. However, the most common application of the PrimaLoft vs Thinsulate materials is in the outdoor clothing industry.
The type of insulation a jacket has determines how warm it is and its performance in wet weather conditions. So, in this article, we are going to examine the properties of these insulation materials and help you decide which one has more to offer.
Main Differences Between PrimaLoft vs Thinsulate
The main differences between PrimaLoft vs Thinsulate are:
PrimaLoft material was developed in 1986, whereas Thinsulate material was developed in 1979
PrimaLoft is commonly used as an insulation material for jackets, footwear, and home furnishings, whereas Thinsulate is also a popular acoustic-damping material
There are only a few different versions of the PrimaLoft material, whereas Thinsulate comes in 9 different variants
PrimaLoft is comprised of relatively large fibers, whereas the fibers of the Thinsulate materials are remarkably thin
PrimaLoft material has permanent water resistance, whereas Thinsulate can absorb 1% of its weight of water
Key specifications
| | | |
| --- | --- | --- |
| | PrimaLoft | Thinsulate |
| Manufactured by | PrimaLoft | 3M |
| Made from | Polyester microfiber | A mixture of polymers |
| Common applications | Clothing, footwear, home furnishings, accessories | Clothing, footwear, accessories, acoustic dumping |
| Water-resistant | Yes | Yes |
| Softness | Medium soft | Extremely soft |
| Thickness | Medium | Thin |
| Compressibility | Highly compressible | Highly compressible |
PrimaLoft vs Thinsulate feature comparison
PrimaLoft
PrimaLoft patented the first version of the PrimaLoft material in 1986 as a 'Synthetic Down' which indicated that the material was developed as a synthetic alternative for down insulation.
Although developed for the US Army, the material found its way to the clothing industry by 1989, just three years after it was officially patented. That year, L.L Bean manufactured the first commercially available jacket that featured PrimaLoft insulation.
By 1992 the material was already used to insulate gloves and sleeping bags, and in 1993 the Lands' End Company utilized it to manufacture its home furnishing products. Since then, variations of PrimaLoft have been largely accepted as the most thermally-efficient synthetic insulation material on the market.
This is also one of the most common insulation materials found in jackets as brands like The North Face or Patagonia are using it to insulate some of their most popular products. Read our Nano Puff jacket review to find out more about Patagonia's PrimaLoft insulated model.
Key features
Maintains insulation ability when wet
Lightweight and compressible
Manufactured from eco-friendly materials
The production process reduces emissions and waste
High air permeability
Permanent water-resistance
Excellent moisture-wicking capabilities
Warmth
Widely regarded as the warmest synthetic alternative to down insulation, PrimaLoft Gold Standard and Eco materials provide the insulation equivalent of the 550 fill power down. However, it is worth pointing out that the amount of insulation material a jacket has determines how warm it is.
For instance, if a jacket model you're interested in has 60gm or 2.1oz of this material that indicates that the jacket is not made for winter conditions.
You should look for a model that has more than 3.5oz of PrimaLoft insulation materials if you are searching for a jacket that will keep you warm at low temperatures. Rather than generating heat on its own, this material captures the heat generated by the body and prevents it from escaping.
In this manner, PrimaLoft is similar to down insulation as the material itself isn't necessarily warm, but it has the ability to preserve heat.
However, jackets insulated with the PrimaLoft material are often aimed for relatively mild winter conditions as they are rarely designed to be worn at temperatures lower than -4F.
Water resistance
Like all synthetic materials, PrimaLoft doesn't absorb water at a high rate even when exposed to it directly. One of the major downsides of synthetic insulation materials is that they lose their ability to trap heat when they get wet.
The PrimaLoft insulation material preserves up to 98% of its heat preservation capabilities when it gets wet which makes it suitable for use in rain jackets or other clothing items that can easily get exposed to water.
It is worth noting that a jacket's wet weather performance doesn't depend solely on the insulation type it has, which is the reason why the PrimaLoft insulation material works best when it is paired with DWR coating.
Also, the water-resistance of the PrimaLoft material is the same for all versions of this material so opting for a jacket that has a PrimaLoft Gold Standard insulation or PrimaLoft P.U.R.E insulation won't make much difference in terms of its wet weather performance.
Weight and compressibility
Down insulated jackets are bulky, and they require a significant amount of storage space in a backpack. A synthetic insulation material like PrimaLoft solves this problem by allowing you to compress it to a size that would occupy a minimum amount of storage space.
Consequently, PrimaLoft insulated jackets often have an internal pocket that doubles as a stuff sack which enables you to pack a jacket to a size of a small pillow and attach it to your backpack.
This can be particularly important on long hiking trails where the weather changes as you oscillate between high and low altitudes. Also, a jacket that is insulated with any of the PrimaLoft's variants is considerably lighter than down insulated jackets which allows you to maintain mobility of the upper body.
As we already noted, most PrimaLoft insulated jackets have between 2oz and 4oz of this material depending on the type of weather they are designed for.
Comfort and breathability
Given its relatively low weight and excellent heat retention capability, PrimaLoft material provides a high degree of comfort. Also, PrimaLoft is a moisture-wicking material which means that it absorbs sweat and that it dries quickly once it gets wet.
This insulation material is highly breathable and allows you to keep cool while performing strenuous activities. Consequently, a certain amount of cold air will get through the jacket's insulation layer which can make it unsuitable for long winter hikes.
You should keep in mind that a jacket's comfort and breathability also depend on the materials from which its shell and lining are made and that insulation material is just one of the factors that contribute to its level of comfort and breathability.
Reliability
Products insulated with the PrimaLoft material have proven to be highly durable even when frequently used under challenging conditions. In addition, cleaning the items that feature this insulation material as in most cases they are machine washable.
However, the manufacturer doesn't offer any guidelines regarding the material's durability and you may end up wearing a PrimaLoft insulated jacket for just one season or more than ten years. It's also worth adding that the price of the product isn't significantly affected by the fact that it features PrimaLoft insulation.
Ultimately, how durable a jacket, a sleeping bag, or pair of shoes insulated with PrimaLoft material are going to be, depends on the overall quality of the product, rather than the quality of the insulation material.
Thinsulate
Thinsulate is by no means a new synthetic insulation material, as the first version of this material was patented in 1979. The 3M Company developed this material as an alternative to down insulation and like the PrimaLoft insulation material it was initially used by the US Army.
Although it was originally designed to be used as a clothing insulation material, the manufacturer extended the material's range of applications to several industries. Currently, there are nine different versions of Thinsulate and each of them has slightly different properties.
However, all variants of the Thinsulate material are characterized by incredibly thin fibers and their excellent heat retention capabilities. Even so, Thinsulate is not as popular insulation material as the PrimaLoft despite being ultralight and waterproof.
These two synthetic insulation materials have similar performance capabilities as they both dry fast and trap heat efficiently.
Key features
There are 9 variations of the Thinsulate insulation material
Thinsulate is the tiniest synthetic insulation material available
Fibers of the Thinsulate material have a 15-micrometer diameter
Thinsulate absorbs 1% of its weight of water
All versions of this material are highly compressible
Some variants of Thinsulate are flame resistant
Thinsulate is used in the auto industry
Warmth
Labeled as the warmest thin apparel insulation option available, Thinsulate is an excellent insulation material that has the ability to trap the body's heat and keep it warm at low temperatures. Its size makes it suitable for use in small clothing items like gloves or pants.
Also, this insulation material is frequently utilized to insulate jackets, but it is important to check which version of Thinsulate the manufacturer used, as their performance capabilities are not the same.
That's why you should search for a jacket that is insulated with Insulate Stretch if you would like to maintain a high level of mobility or Thinsulate Water Resistant in case you need an entirely waterproof jacket.
Besides jackets, Footwear and Odor-Resistant versions of Thinsulate are used to insulate hiking boots, while the Thinsulate Climate Control can be used to insulate windows. Regardless of the purpose, they are designed for, Thinsulate insulation materials are highly effective at retaining heat.
Water resistance
All synthetic insulation materials are water-resistant to a certain degree, but they are not equally efficient at repelling water when exposed directly to it. The water resistance capacities of the Thinsulate material vary from one version to another, so for instance, the original Type C Thinsulate material has worse wet weather performance than the Water Resistant variant.
Consequently, how effective a piece of clothing insulated with Thinsulate is going to be at keeping you dry largely depends on the variant of the material the manufacturer used to insulate a particular item. Nonetheless, Thinsulate's capacity to maintain warmth is reduced once the material gets wet, but these materials have excellent moisture-wicking capacities which enables them to dry quickly.
It is hard to say if the Thinsulate material is warmer than PrimaLoft as how warm a clothing item is going to be doesn't depend solely on its insulation.
Weight and compressibility
One of the main characteristics of the Thinsulate insulation material is that it is lightweight, as it features fibers that have a 15-micrometer diameter. As a result, jackets insulated with this material are much lighter than the models insulated with other synthetic insulation materials.
Thinsulate is also highly flexible, which enables you to compress the clothing so that it doesn't occupy too much space. These features make Thinsulate a suitable insulation material for most outdoor gear, as it is both warm and highly compressible.
The actual weight and compressibility of a jacket or any other item insulated with Thinsulate depend on the amount of the insulation material used on a particular product.
Comfort and breathability
Thinsulate is an ultra-soft material that is designed to keep its users warm and comfortable. So, you shouldn't worry if the Thinsulate insulated item you would like to purchase is going to be comfortable as this material allows you to stay warm and dry in cold and wet weather conditions.
The material is also highly breathable, which makes it suitable for use in all clothing items that are aimed to be used during demanding outdoor activities. Thinsulate eliminates the effects of perspiration by absorbing it and allowing it to evaporate quickly.
Reliability
How reliable a Thinsulate material is, is going to depend on the purpose for which it was created. The water-resistant version of this material maintains its heat retention when it gets wet, while the Featherless variant of Thinsulate that mimics down insulation has a lower wet weather performance.
All variants of the Thinsulate material are highly durable as they don't lose their properties quickly. This insulation material is often used by the leading manufacturers of outdoor gear as the 3M Company collaborates with brands like Spyder, Rossignol, or Carhartt among others.
PrimaLoft vs Thinsulate: Pros and Cons
PrimaLoft
Pros
Excellent wet weather performance
Made from eco-friendly and biodegradable polyester microfibers
Highly breathable and very warm
Suitable for a broad range of clothing items
Cons
There are only a few available versions of PrimaLoft insulation material
Not suited for extremely low temperatures
Thinsulate
Pros
Ultra-lightweight and yet warm
Available in 9 different variations
Easily compressible and breathable
Great moisture-wicking capabilities
Cons
The Thinsulate insulation material may struggle to retain heat when it gets wet
Just 50% of materials used to manufacture Thinsulate are recycled
The Best Alternatives to PrimaLoft vs Thinsulate Insulation Materials
Over the course of the last 30 years, synthetic insulation materials have become widely accepted as the most ethical alternative to down insulation. As a result, many of the leading outdoor gear manufacturers have developed insulation materials they use to insulate their products.
The properties of these insulation materials vary which is why it is important to go through their features and find out how efficient they are at retaining heat.
We've shortlisted several insulation materials that have features similar to those provided by PrimaLoft vs Thinsulate materials, so let's take a look at what they have to offer.
The Columbia brand has developed several in-house insulation materials, and Omni-Heat is one of the insulation materials you can find in Columbia's products. This synthetic material is highly efficient at retaining heat while at the same time it also offers a high degree of breathability.
Omni-Heat insulation is made from 50% recycled material and it is entirely waterproof. Moreover, its capacity to keep you warm remains the same when the material gets wet. Read our Columbia Omni-Heat Jacket & Apparel review for more information about products from this series.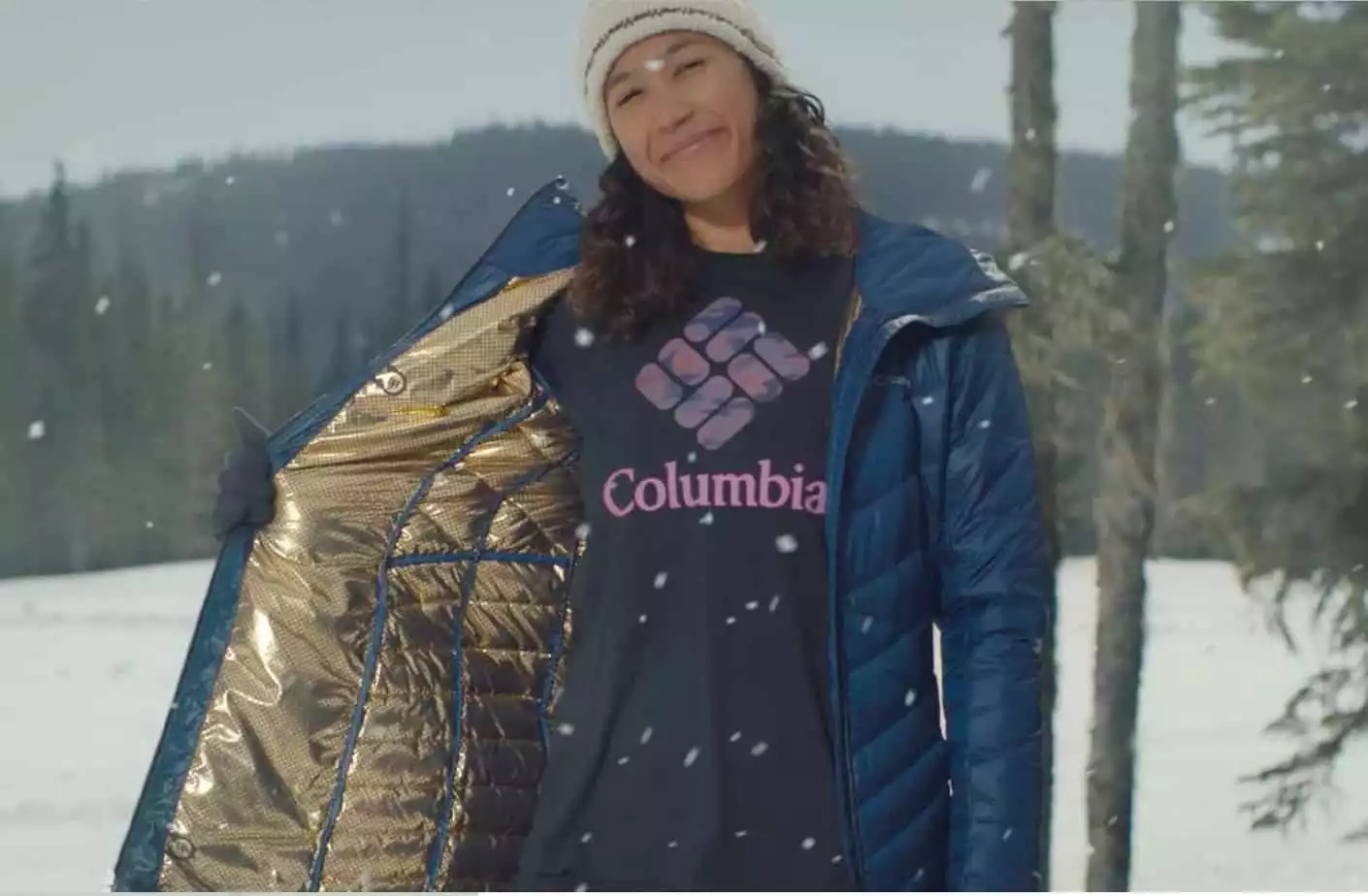 Omni-Heat Infinity Thermal Reflective Insulation | Columbia
Omni-Heat Infinity is the next evolution of thermal-reflective warmth. A new expanded pattern of gold dots reflects more of your body heat, delivering instant warmth without compromising breathability.
Buy Now
We earn a commission if you click this link and make a purchase at no additional cost to you.
Coreloft
If you are a fan of Arc'teryx's products you've probably already encountered the Coreloft insulation material. Corefoft insulation utilizes hydrophobic fibers to ensure that water cannot reach lower layers of the jacket or any other garment and it also dries quickly if it gets wet.
Also, the material has the same heat retention capabilities regardless if it is wet or dry, which enables you to stay warm under all weather conditions. Check out our Arc'teryx Thorium vs Cerium comparison if you want to find out more about the differences between these two models.
Thermal R
Marmot is undoubtedly among the best outdoor gear manufacturers on the market, which is why it is hardly surprising that the brand developed its own Thermal R insulation material.
This polyester-based material is designed for low temperatures as it is both warm and lightweight. The Thermal R insulation material eliminates the effects of perspiration or humidity by using multi-channeled fibers. These move them towards the inside of the material where they quickly evaporate.
Read our review of Marmot vs North Face jackets to get more information about insulation materials these two brands use.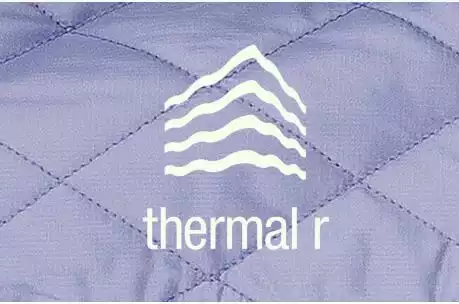 Thermal R | Marmot
Find out more about Thermal R and Thermal R Eco and shop your next outdoor gear at Marmot here.
Learn More
We earn a commission if you click this link and make a purchase at no additional cost to you.
FAQs
Question: Which types of jackets are insulated with PrimaLoft material?
Answer: PrimaLoft material is designed to retain its insulating capabilities when it is wet, which makes it suitable for insulating parkas, conventional jackets, shoes, or gloves.
Question: Which outdoor clothing brands use PrimaLoft insulation material?
Answer: Most notably, The North Face developed the ThermoBall insulation material in collaboration with PrimaLoft, but other brands including Patagonia or Jack Wolfskin also use PrimaLoft's insulation materials.
Question: Is the Thinsulate insulation material suitable for low-temperature conditions?
Answer: The answer to this question depends on the amount of material the manufacturer used to insulate a product. In most cases, items with more than 3oz of Thinsulate insulation material are warm enough to be used in winter conditions.
Question: What is the best variant of the Thinsulate insulation material?
Answer: All versions of this insulation material are designed for a different purpose, which is why it is hard to say that one is better than the other. However, all variants of the Thinsulate material have excellent heat retention capabilities.
The Verdict: Is Thinsulate insulation material better than PrimaLoft?
Choosing a jacket or some other garment based solely on its insulation material is a bit tricky, as other factors can affect its quality. PrimaLoft vs Thinsulate insulations are designed for the same purpose as their primary role is to keep you warm and dry.
Both materials perform well in wet weather conditions. However, the PrimaLoft insulation material loses less of its insulation capacity when it gets wet than the Thinsulate material.
On the other hand, Thinsulate is lighter and more compressible than the PrimaLoft. That makes it better suited for use in gloves and similar clothing items. Was this PrimaLoft vs Thinsulate comparison useful?
Let us know in the comments or read our guide to finding the best jackets for the outdoors to get more information about the features a good outdoor jacket should have.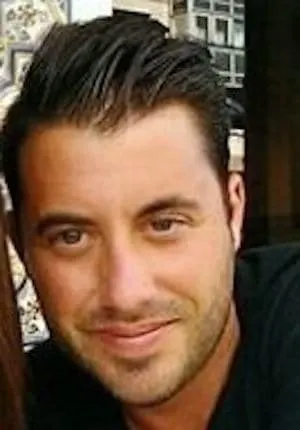 David is a strong advocate of outdoor-related activities and has many years of experience backpacking and hiking around the world, including the Italian and Austrian Alps in Europe as well as central and southern Asia.
Locally, he has also led many groups cycling through Vermont, Nova Scotia, and Wisconsin. David constantly uses and tests the latest gear for the outdoors, which in turn allows him to help others make more informed buying decisions. He's excited to share more of his knowledge and to see others enjoying the great outdoors more because of his advice and recommendations.