Marmot Trestles 30 Review: Will This Sleeping Bag Keep You Warm?
When it comes to outdoor gear most people want items that will work well for multi-season use. The most popular choice being 3 seasons: spring, summer, and fall primarily, although some areas with very mild winters may fall into the category.
A sleeping bag is one of the most important items in your arsenal of gear for camping. Aside from getting out of the elements with a tent or other shelter, keeping warm and being able to sleep comfortably is vital. A bad night's sleep is going to put a damper on your whole experience. A sore body from discomfort can also lead to improper posture which is bad for the body and can cause physical issues.
Quality 3 season sleeping bags should be able to perform well in 20 degrees Fahrenheit and warmer weather. Even though 3 season tents can indeed be used throughout the 3 seasons mentioned earlier, they tend to perform best in cooler weather. A sleeping bag capable of keeping you warm at 20F will certainly be uncomfortably hot in 70F weather.
These multi-season sleeping bags should also have certain features like a drawcord hood you can cinch around your face and draft tubes on the zipper to prevent warm air from leaking out. Ideally, the sleeping bag shouldn't be overall "fluffy" or difficult to compress down to a small size if you are a backpacker.
Here are 3 highly recommended lightweight 3 season sleeping bags to consider.
Eddie Bauer's First Ascent Airbender
Eddie Bauer has been around since 1920 and has produced plenty of impressive sleeping bags in that time. A particularly good 3 season model is their Airbender 20 bag. This bag is sleek with a black color, complete with lime green accents. Eddie Bauer tends to be thought of as a luxury brand for outdoor gear and this is reflected in the price of this model.
Key features include:
Able to handle temps down to 20F
Available in two sizes: regular (84" x 32.5") and long (90" x 32.5")
Regular weighs 3lbs 1oz and the long weighs 3lbs 5oz
The shell of the bag made of 15 deniers Pertex
Insulation is 850 fill Downtek which is a hydrophobic goose down
Additional insulation in the bottom of the bag is a high-loft synthetic fill
Has a built-in sleeping pad (inflated with hand pump)
The Hood of the bag cinches in extremely close for maximum warmth
Bag built in a slim mummy shape
Comes with a stuff sack with compression straps
This sleeping bag is awesome but its downfall is how expensive it is. If you are someone that goes backpacking a lot and it comfortable spending quite a bit on a sleeping bag, you will be very happy with this model.
The main advantage of the Airbender is the built-in sleeping pad. Sleeping pads can be a real pain for a backpacker. They take up extra room and you have to deal with storing an additional stuff sack. Since a pad is built into this model you don't need to worry about a separate pad. The sewn-in pad is also inflatable, with a hand pump, so you can really compress this sleeping bag combo down to a surprisingly small size.
All in all, this is a very good bag. It is designed very well and looks equally great. However, if price is a concern for you then check out these next two options.
[easyazon_infoblock align="center" identifier="B00IBJOXDW" locale="US" tag="alloutdoorsguide-20" type="single" link_id="4612206"]
Mountain Hardwear's HyperLamina Spark
You can't really go wrong with Mountain Hardwear and this next sleeping bag is proof of their excellent reputation. The HyperLamina is impressive enough to have earned a winning spot as a 2015 Editor's Choice sleeping bag by Backpacker magazine. It also is the lightest sleeping bag out of the 3 recommended here.
Key features include:
Uses a more uncommon half-length zipper
Available in two sizes: regular (for people up to 6') and long (for people up to 6' 6")
Sold as a sleeping bag for backpackers due to its light weight of 1lb 10oz to 1lb 12oz
Recommended for use down to 32F degrees, with a comfort rating of 41F for women
Bag shell made from 22 denier Dobby
Insulation used is a synthetic fill called Thermal.Q
Performance mummy cut bag shape
Hood + face "gasket" blocks drafts
Foot box designed for feet to relax in a natural position
Comes with a Sil-Nylon compression sack as well as a mesh bag for storing
This sleeping bag may not be able to handle down to 20F but it still is 3 season-appropriate. Mountain Hardwear really created a superb product with this model. It is super lightweight which is perfect for backpackers and compressed down to a very small size.
It is unisex and comes in two sizes so the majority of women will find this bag just as comfortable as men. The half zipper is a bit different but does an excellent job of making sure heat doesn't escape as you exit the bag. However, some find the half zipper to be a bit of a pain if they try to climb in with a lot of layers on.
Despite having won awards quite recently and not being an older model, it is priced extremely competitively. For everything you get with this sleeping bag, the moderate price is a real tempting reason to buy it. For that reason, it is an excellent choice for the "hobby" backpacker or as a backup sleeping bag for more serious backpackers.
Read More: Marmot Trestles 30 Review: Will This Sleeping Bag Keep You Warm?
Rab's Neutrino 600
Rab isn't as common as a brand as the other two but doesn't let that put you off of this third model. The vibrant red Neutrino 600 is quite a sleek somewhat futuristic-looking sleeping bag that performs just as well as it looks.
Key features include:
Two size options – regular (for people up to 6' 3") and extra long (for people up to 6' 7")
Anti-snag zippers available on the left or right side
Both shell and lining of bag made of Pertex Quantum, 15D and 20D respectively
Insulation is 800-fill goose down
Mummy style bag with a draft collar
Can handle temps down to 18 degrees
Angled foot box
Comes with two sacks- storage and compression
The Neutrino is super warm and will even remain warm if wet thanks to the hydrophobic goose down filling. The Pertex Quantum material is soft and durable, capable of putting up with heavy use. The sleeping bag hood has a collar as well as a drawcord so you can really keep in the heat around your head and neck.
This bag only weighs a little over 2lbs and compresses down very well, so it won't swallow up room in your backpack. The Neutrino model is consistently giving high ratings for its design, overall comfort, and warmth. Possible downsides would be that the bag only comes in one color and the regular size is fairly large. Women or shorter men may find that the regular size is still a bit too big.
A sleeping bag is one piece of gear you certainly don't want to cut corners on when it comes to finding the perfect one for you. One of the most important aspects of camping out is getting a good night's sleep. Finding a sleeping bag that will give you improves your entire experience.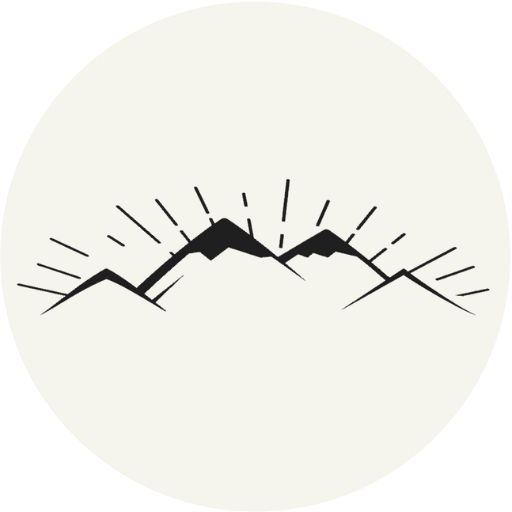 The All-Outdoors Guide team is comprised of enthusiastic experts that enjoy helping others that aspire to be better at outdoor fun. Part of that is making sure you have the right gear and information when it's time to go out and have fun. Some of our team have accomplished amazing feats like climbing 6000 feet to the top of mountains, others have explored every dirt trail they could find and we even have some people that have backpacked solo on various continents. No matter what our readers want to learn and do, our team is here to help them accomplish those goals.