Marmot offers sleeping bags across the price spectrum, from the extreme high-end to the most affordable camping sleeping bags. They're a brand not unused to criticism, especially for their lower-priced products.
Today, in this Marmot Trestles 30 review, we're going to be looking at one of their more affordable sleeping bags, the Marmot Trestles 30, to see if it offers good value for money – or if it is one to avoid. We have previously taken an in-depth look at the Marmot Trestles 15 sleeping bag, which we determined to be a good value sleeping bag but a little on the heavy side for those on long-winded camping expeditions.
It seems the Marmot 30 is similar in weight, which, when you factor in additional equipment such as sleeping pads, could well be a deal-breaker.
However, there are many advantages to the Marmot 30 over the Marmot 15, and we will look at these in this guide. We will also explore the core features of the Marmot 15, its drawbacks, and its popular FAQs and look at some alternatives out there. We will finish this post with our conclusion.
Key Specifications of the Marmot 30 Sleeping Bag
Bag Temperature

26 ° F

Shell Material

Polyester

Zipper Location

Left and Right

Insulation Material

SpiraFil LT

Shape

Mummy

Dimensions

72.05 x 15.75 x 7.48 inches

Weight

3 lbs 1 oz

Latest Price

Regular Fit, see

here

Long Fit, see here
Core Features of the Marmot Trestles 30 Sleeping Bag
Marmot isn't a new brand on the market and has a 50-year of experience producing high-quality outdoor equipment. In addition to sleeping bags, they also retail tents, jackets, and other clothing to protect people from the elements of the great outdoors. It is a brand we trust.
They offer various types of sleeping bags to suit all weather conditions – we have previously reviewed the Marmot Nanowave 45 for those looking for a lightweight and water-resistant bag. But if you have read our guide to finding the best sleeping bag and feel the Marmot Trestles 30 could fit the bill, then read on to find out about its core features.
Warmth
The amount of insulation with the Marmot Trestles 30 is substantial when compared to other lower-priced sleeping bags. The sleeping bag has nearly 34 ounces of synthetic Spirafil inside, which should provide enough warmth for a comfortable night's sleep during the majority of the seasons.
The Trestles 30 has a 26 ° F lower temperature rating, resulting from the Industry Standard EN test, so if you're looking to camp in zero, or even sub-zero, temperatures, we would advise you to check out this guide of the best sleeping bags for those conditions.
Weight
The substantial insulation of this sleeping bag has the consequence of a hefty weight. The Marmot Trestles 30 is advertised as weighing 3 lbs 1oz, this has been disputed, and purchasers state that it weighs a little more than this. Either way, for a budget sleeping bag, the Trestles 30 is one of the heaviest around.
To really understand the weight and why it matters so much, consider all the things needed for a camping expedition:
The above are merely the essentials, but their weight with the Marmot Trestles 30 means that a camper will be carrying with them a minimum of 27.52 lbs. When you're mid-ascent up a mountain, believe us that every ounce and pound makes their weight known!
Comfort
It is often the case that the heavier the sleeping bag, the more comfort is provided. However, this isn't necessarily so with the Marmot Trestles 30. It does have a generous 62-inch shoulder girth, but this is by no means the largest in this price bracket. The bag is made from durable fabrics which are stiff as opposed to soft.
The Marmot Trestles 30 has a combination wave construction which comprises a dual-layer design for increased warmth and a blanket-like comfort. However, with everything else taken into account, we would rate the Trestles 30 as below average.
Packed Size
The Marmot Trestles 30 has a large compression and storage sack. The sack itself weighs 4.2 ounces, which is a little heavy when compared to many others. The minimum volume capacity is 13 liters, making it a large sack that will take up most space within most backpacks.
Versatility
Here is where the Marmot Trestles 30 shines. The synthetic insulation can be relied upon to keep a camper warm, even if the bag itself gets soaked. The spiral resists moisture to provide durable performance in cold or damp conditions.
For warmer nights, the ¼-length accessory zipper is good for ventilation of excess heat, but if this zipper were of smaller size, it would be even handier to reduce the bag's overall weight.
Design and Features
The accessory zipper provides venting options, which is a great benefit, but if this was tacked to the main zipper, it may be more convenient and reduce overall weight. This way, the sleeping bag could be unzipped fully, then opened into a sizeable top quilt.
The convenient internal storage pocket is a big advantage, and the full-length main zipper is anti-snag which is another good feature. The foot box is anatomically shaped to give plenty of foot room and minimize heat build-up. There are, however, a couple of ways in which the sleeping bag's overall design could be improved, and a few tweaks would make a big difference.
Value
This sleeping bag is one of the cheapest on the market, targeting overnight backpackers. There are a few features to be appreciated, but because of the considerable weight, it isn't an ideal product. Therefore, we conclude that it is inexpensive but not a particularly great value bag.
Additional Accessories
No additional accessories come with the Marmot Trestles 30. Although the brand does produce some other camping equipment, they don't make sleeping mats which are required to create separation between the ground and the bag.
We would recommend an ultra-light sleeping mat to go with the Marmot Trestles 30 to try and keep the weight down.
Price and Warranty
The Marmot Trestles 30 is affordable, as are other models from Marmot Trestles synthetic sleeping bag series. Prices vary depending on different models and sizes, but there are high-quality bags available for well under $200.
These sleeping bags are covered by Marmot's limited lifetime warranty – which means that you can have common defects or breakages replaced for no charge. However, this is a limited warranty, so things like general wear and tear are not covered.
Pros of the Marmot Trestles 30
Here are some of our favorite aspects of the Marmot Trestles 30.
Different Sizes
You can buy the regular-sized bag or the longer-length sleeping bag, both are the same weight, but the longer version has an interior length of 91 inches compared to the 85 inches of the regular fit. Available on the read website are children's versions of the Marmot Trestles – suitable for kids up to 4 feet in height.
Durable Material
The synthetic material is highly durable, reducing the risk of rips and tears during a camping trip. It would always be wise to take along a small sewing kit, just in case, though! The venting option with the accessory zipper is anti-snag too.
Long established brand
When a brand has 50 years of trading history, it must be doing something right, and Marmot certainly is. Marmot is known for its high-quality equipment, and the found reputation is good, providing peace of mind alongside any purchase.
Warranty
Marmot offers a fair warranty for their sleeping bags. Unlike many other brands, consumers are not required to register their product to be eligible for a warranty, and proof of purchase is enough to start a claim online.
Affordability
The Marmot Trestles 30 is highly affordable, and for an overnight trip or mini-break during warmer months, it is perfectly adequate. For adventures further afield and longer durations, or throughout the winter months and colder climates, low cost shouldn't be assigned anyway.
Cons of the Marmot Trestles 30
Weight
We have to again focus on the weight as a major with the Marmot Trestles 30. It seriously is a heavy item to have to travel around with on backpacking excursions or hikes. For camping when using a vehicle, this obviously isn't an issue, however.
One Color Option
Unlike many other brands or sleeping bag series, the Marmot Trestles 30 is very limited with color options. Very limited in the fact that the one color option is green.
Lack of Comfort
The sleeping bag is advertised as offering blanket-like comfort, but Polyester and SpiraFil are certainly not what we make blankets with – and for very good reason.
Both materials are durable, offering superb longevity, but they feel stiff to the touch meaning that a comfortable night's sleep may not be achieved without the added purchase of more comfortable clothing to act as a barrier.
The Best Alternatives to the Marmot Trestles 30 Sleeping Bag
Hiking and backpacking enthusiasts have a broad range of sleeping bags to choose from – different shapes, designs, colors, and weather capabilities. The Marmot Trestles 30 is a good choice for Spring through to Autumn, but it has its downsides, with some backpackers finding it too cold for rainy nights and too warm for hot weather.
We have rounded up a small collection of alternative sleeping bags that share some traits with the Marmot Trestles but also have some differences which could make them the better choice for you. So, let's take a look at what they have to offer.
Coleman Autumn Trails 30 Degree Sleeping Bag
What first struck us with the Coleman Autumn Trails 30 Degree Sleeping Bag is the cute deer pattern option and the comfort cuff, which adds plush material to the edge of the bag, providing a soft, comfortable close to the face – something the Marmot Trestle 30 certainly lacks.
The internal lining is made from a soft flannel material, increasing comfort levels further.
The Coleman Autumn Trails weighs slightly less than the Marmot Trestles and comes with a handy integrated packing system where you can roll the sleeping bag up into an attached bag to carry alongside a backpack – leaving more room in the backpack for other essentials. This bag is also an affordable product, retailing at under $ 200.
It is a one size fits all sleeping bag and suitable for people up to 6 feet 4 inches tall. The Coleman Autumn Trails also has an anti-snag patented zipper and has Coleman's ComfortSmart technology, guaranteeing warmth, comfort, and durability.
The outer material is cotton, which gives comfort but isn't so great for damp or wet conditions, which seems to be its only real downside.
INNO STAGE Mummy Sleeping Bag
The INNO STAGE Mummy Sleeping Bag is similar to the Marmot Trestles 30 because they're both affordable Mummy-designed sleeping bags, but there are some differences with the INNO STAGE bag. The main difference is its convenient portability – you can roll the bag right up and place it into a compression sack with straps. This allows for highly convenient storage.
The outer cover is made from premium, anti-tear polyester, which offers great breathability, and the lining material is 100% hollow cotton which provides extreme comfort and warmth during colder nights. A selling point seems to be a compass on the zipper puller, and we're not sure why this would be needed, but it's pretty unique never-the-less.
The Mummy hood is semi-sculptured and can be tightened around the head via drawstrings to keep out any drafts. There is a storage pouch inside, big enough to host the majority of smartphones, small books, or e-readers.
Forecast Camping Sleeping Bag – Bargain Buy!
A sleeping bag for under $ 30? For a one-night stay, garden camp-out, or even an additional quilt for the home, the Forceatt Camping Sleeping Bag is possibly the cheapest you will find. With color options of; dark blue, sea blue, orange, and green, you could treat the whole family and still have change leftover from $150.
Now, this sleeping bag will never get you through a winter, but for a spring evening, it is a low-cost alternative to other more-premium bags and with lots of features too. The sleeping bag is made from 100% skin-friendly polyester fiber, and the internal fabric is filled with hollow cotton. It is also water and tear-resistant.
A great feature of the Forceatt Camping bag is that it can be rolled up and neatly stored in its carrier bag – included.
FAQs
Question: Can I Zip two Marmot Trestles 30 Sleeping Bags Together?
Answer: Yes, you can. You could also zip this sleeping bag with another model, providing it has a YKK zipper.
Question: How do you Wash the Marmot Trestles 30?
Answer: You could stick the sleeping bag into a standard washing machine on a cool setting, but often sponging down or hanging and hosing is just as effective. The Marmot Trestles 30 is quick to dry over a line but shouldn't be tumble dried.
Question: What isn't Covered Under Marmots Warranty?
Answer: The warranty is fair, and it is straightforward to start a claim online, too, with no need to register the product first. It covers many things, including broken zippers, torn stitching, and velcro issues.
The warranty does not cover normal wear and tear, negligence that resulted in damage, UV damage, or if the consumer has used the sleeping bag for a purpose other than for which it is designed.
Conclusion – Is the Marmot Trestles 30 the Best Sleeping Bag Out There?
Camping equipment, especially sleeping bags, can be costly. The Marmot Trestles 30 is fortunately not. It offers ample insulation, an accessory zipper, and a water-resistant outer layer. However, these features do contribute to the poor compressibility and heaviness of the sleeping bag.
The Marmot Trestles 30 is guaranteed to provide longevity – it comes with the brand – and there is a fair and straightforward warranty available to start online. Possibly because the brand is so confident you would never have to use it!
During warmer months, the Marmot Trestles 30 is a good sleeping bag that certainly won't break the bank for short camping trips. However, at the same price point, more comfortable and durable sleeping bags are available that don't come with the same heavy weight.
Our personal favorite from the shortlist is the Coleman Autumn Trails 30 Degree Sleeping Bag , which seems to tick a few more boxes than the Marmot Trestles 30.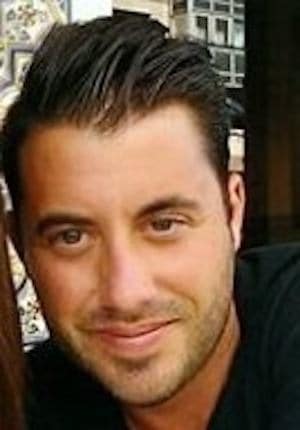 David is a strong advocate of outdoor-related activities and has many years of experience backpacking and hiking around the world, including the Italian and Austrian Alps in Europe as well as central and southern Asia.
Locally, he has also led many groups cycling through Vermont, Nova Scotia, and Wisconsin. David constantly uses and tests the latest gear for the outdoors, which in turn allows him to help others make more informed buying decisions. He's excited to share more of his knowledge and to see others enjoying the great outdoors more because of his advice and recommendations.