Our Mystery Ranch Java review will give you an in-depth analysis of all the features that this commuter backpack has to offer. If you are looking for a bag to carry your laptop, work documents, and other everyday essentials, you'll find out if the Mystery Ranch Java stands up to the test.
We will outline all its key features, look at its overall performance, and also suggest some alternatives. First, let's explore the main specifications that this commuter backpack offers.
Key Specifications of Mystery Ranch Java
| | |
| --- | --- |
| Volume | 17L |
| Dimensions | 46 x 29 x 22cm |
| Material | 500D Cordura |
| Zippers | YKK Zippers |
| Intended use | Commuting and short day hikes |
| Warranty | Lifetime for manufacturing defects |
| Latest price | Click here for latest price |
Core features of Mystery Ranch Java
The core purpose of the Mystery Ranch Java is for urban commuting, and it provides a range of features that make this backpack ideal.
Strong 500D Cordura Material
The Mystery Java Ranch backpack is made from 500D Cordura material.
Condura was initially used for tires in the US military due to its tough nature, tear-resistant construction, and overall uncompromising performance. This makes it perfect for a backpack and massively increases the longevity.
The material used for the Java Ranch is 500 Denier, a weight measurement for fabric. You can find bags at 1000D; however, they will be heavier, and the lightweight construction of the Java Ranch makes it ideal for commuting while still maintaining durability.
Additionally, you can use this backpack outdoors, given its toughness, although its intended purpose is urban environments. This backpack is waterproof, and the contents will be kept safe, secure, and dry even in heavy downpours.
Laptop Sleeve
The laptop sleeve on the Mystery Ranch backpack is adjustable so that you can fit a laptop up to 17″ in size. This is an excellent feature because you can adjust the sleeve for a secure fit, depending on the dimensions of the laptop you have.
The material and the overall construction of the backpack means you will have adequate protection for your laptop and any other valuables you carry. You will also find a document sleeve inside the bag's main compartment, so you can arrange paperwork easily.
Even if you want to use the Mystery Ranch as a day bag for hiking, your electronics and valuables will be well protected.
Pockets
Another good feature of the Mystery Ranch Java backpack is the number of pockets – it has quite a lot for you to store what you need when commuting or going on a day hike. We love the quick-access top pocket, as it means you have easy access to essential items such as your wallet, keys, or even your phone without having to open the main compartment.
The overall storage of this backpack is good, and with a lot of pockets and different sections, you carry more than you think with this backpack.
Volume
This backpack has a volume of 17L, which is ideal as a daypack.
It can hold more than you think. However, 17L isn't a massive amount of space. It is perfectly fine for commuting or going on a short day hike, but anything other than that and you'll likely run out of room.
If this bag is intended for commuting to and from work with some paperwork and a laptop, it offers everything you need; however, you might want to look at a more significant capacity if you plan on going on a long hike.
Warranty
The warranty that you get with Mystery Ranch backpacks – the Java included – is as great as it can get since it's a lifetime guarantee.
The warranty means that all manufacturing defects are covered for the lifetime of the backpack.
Given its rugged construction and the fact that Mystery Ranch bags are used in some tough environments – firefighters being one group that use these backpacks – you probably won't need to use the warranty.
However, it is good to know it is there, and Mystery Ranch is brilliant at honoring this and will repair or replace the bag at no charge.
How does Mystery Ranch Java perform?
The primary function of the Java backpack is for commuting in urban environments.
For this, it works really well. Moreover, it is made from tough material, so its durability isn't in question due to the 500D Condura manufacturing. Therefore, this backpack performs great in protecting your valuable items (such as a laptop), and we especially like the adjustable laptop sleeve too.
If you intend to use this backpack in the great outdoors, it can do this as well. It isn't aimed at hiking or being used on trails, but there isn't any reason you can't use the Java backpack for this purpose. It offers superior performance, and it is waterproof to withstand unpredictable weather.
The backpack is quite comfortable, although one downside is the fixed harness. While it isn't a massive dealbreaker, it means you can't adjust the length of the backpack for better comfort.
Pros of Mystery Ranch Java
These are the highlights of this backpack from Mystery Ranch.
500D Condura Material
This is an incredibly strong material that can withstand most things you throw at it. In addition, the contents of the backpack will be well protected as a result of the superior construction of the Mystery Ranch Java.
Adjustable Laptop Sleeve
You can carry a laptop up to 17" in this backpack. However, the adjustable nature of the sleeve means that even if your laptop is smaller than this, you can still secure it effectively and keep it safe on your commute.
Pockets
This backpack features many pockets that are spread out throughout the bag. The quick-access top pocket is a particular favorite as you can reach essential items (phone or a wallet etc.) quickly without having to dig around in the main compartment.
Warranty
Mystery Ranch offers a great warranty with its lifetime guarantee. It means you can get a replacement or a repair for the product's lifetime, which covers all manufacturing defects.
Waterproof
The Mystery Ranch Java is a waterproof backpack. So if you live somewhere that experiences regular rain or even just inconsistent downpours, the contents of the bag are well protected and insulated from water. This also makes it ideal for short hiking trips as it can withstand heavy rain and unpredictable weather.
Cons of Mystery Ranch Java
While we like the Mystery Ranch Java overall, there are a few downsides.
Volume
The volume of the Mystery Ranch Java is 17L. This isn't particularly bad as if you are using it for commuting purposes, you probably don't need more storage than this. However, if you need to carry around a large number of items and documents, or if you want to use this in a long day hike or multiday trip, you will need to look elsewhere.
Isn't an easy bag to buy
Compared to other backpacks from Mystery Ranch, the availability of Java isn't as good. You can still buy it, but it isn't as easily found as other backpacks from this manufacturer.
Lack of water bottle compartment
This comes down to the fact that the Java backpack is more of a commuter backpack than a hiking bag, but we would like to have seen a water bottle holder. You can easily store a water bottle inside the bag; however, there is no easy access option.
Fixed harness
The Java backpack has a fixed harness, so you can't adjust the length of the backpack. It contributes to a slight reduction in the overall weight, which is a good thing, but the fixed harness system can impact comfort levels.
Check out our reviews on other Mystery Ranch backpacks:
Are there any alternatives?
Ridge The Commuter – Weatherproof Backpack
A good alternative to the Java backpack from Mystery Ranch is the Ridge The Commuter – Weatherproof Backpack. This backpack comes with many great features to make carrying items on your commute a lot easier. For example, the shock-absorbent laptop holder will keep your computer well-protected.
There is also a handy power bank pocket with an external USB port so that you can charge your essential electronics while on the move.
Security is a top concern with this backpack as it comes with a hidden RFID pocket and double zippers to keep the contents safe. The overall volume of this backpack is 20L which is slightly higher than the Java, and you can carry a bit more with this bag.
Again, this is very much focused on urban commuting, but The Commuter could potentially be used for a short day hike.
Mystery Ranch Urban Assault
If you want to stay with the Mystery Ranch brand, the Mystery Ranch Urban Assault is an excellent choice.
This backpack is perhaps more geared at use in the great outdoors, but it serves a good purpose as a commuter backpack. It offers a laptop sleeve for carrying electronics, is weatherproof so it will keep your contents dry even in heavy downpours, and the 3-way zip system provides easy access.
You don't need to rummage through the whole bag to get to the bottom, as you can unzip the middle zipper and access the bottom of the backpack. A downside with the Urban Assualt backpack is the comfort. It isn't the most comfortable backpack out there, although the shoulder straps and the back panel do help.
You will also find a tablet sleeve in addition to the laptop sleeve we mentioned above, which is good; however, the laptop sleeve can only accommodate a 15″ laptop (the Java has room for a 17″ laptop). There are some ups and downs to this backpack, but it does offer great performance overall. If you want a more in-depth look, you can read our full review of the Mystery Ranch Urban Assault.
North Face Jester
The North Face Jester offers a good combination of a backpack for commuting and hiking. It features a 28L capacity that is more than the Java and provides a good space to carry items for work or heading onto the trail. One thing to mention with the North Face Jester is that you should only fill it to around 70% capacity for maximum comfort. We found that any more than this, and the backpack started to get very tight, impacting comfort levels.
That being said, this backpack does perform very well. It comes with a 15″ laptop sleeve, padded mesh back panel, two external mesh water bottle pockets, and the main compartment is spacious.
The Jester does perhaps fall down a bit with its waterproof capability, as it isn't the best at keeping contents dry in heavy rain. However, with its range of features and its very affordable price tag for a North Face product, it is certainly worth considering.
We looked at the North Face Jester in our list of the top North Face backpacks.
FAQs
Question: Is the Mystery Ranch Java durable?
Answer: Yes. The Mystery Ranch Java is made from 500D Condura material, which was originally used for tires in the US military. This makes it a very durable and hard-wearing backpack while it offers plenty of longevity too.
Question: Is the Mystery Ranch Java waterproof?
Answer: Yes. The material that is used in the construction of the Mystery Ranch Java backpack is waterproof, so the interior and the contents are protected against rainfall.
Question: How big is the laptop sleeve on the Mystery Ranch Java?
Answer: The Mystery Ranch Java can accommodate a laptop of up to 17", which is better than many other commuter backpacks as they normally offer space for up to 15". The laptop sleeve is adjustable, so you can quickly secure a smaller laptop without worrying about it moving around inside the bag.
Question: Do I get a warranty with the Mystery Ranch Java?
Answer: Yes. Mystery Ranch offers a lifetime guarantee which covers all manufacturing defects for the lifetime of the backpack.
Question: Can I use the Mystery Ranch Java for hiking?
Answer: Possible. Even though its main focus is on commuting in urban environments, the construction of the Java backpack means you can use it for hiking. The capacity is relatively small, so it wouldn't be suitable for camping, but a short day hike would be fine with this bag.
Question: Can I alter the harness on the Mystery Ranch Java?
Answer: No. The Mystery Ranch Java has fixed harnessing, which means you can't change the length of the backpack. This does impact a bit on comfort but contributes to a lower overall weight.
Final thoughts – the Mystery Ranch Java is an ideal commuting backpack with short hiking possibilities
There is quite a lot we like about the Mystery Ranch Java. As a commuter backpack, there aren't many others out there that significantly improve what the Java bag has to offer. Not in the same price range anyway. This backpack can accommodate a 17″ laptop is a big advantage because many commuter backpacks only house enough room for a 15″ computer.
The adjustable laptop sleeve is great because you can easily secure a smaller device and keep it safe. If durability is essential, the 500D Condura material is hard-wearing and will last a long time.
If you were thinking of using this backpack for hiking, you might want to reconsider. It only offers 17L of capacity. While this is OK for a short hike now and again, if you regularly hit the great outdoors for any length of time, you will need more space.
However, the comfort levels with the Java backpack are really good, so it definitely has that going for it.
Would we recommend the Mystery Ranch Java for commuting? Definitely. We think it does a fantastic job at keeping your contents safe and secure, offering a wide range of storage options (the quick-access top pocket being a particular favorite), and it looks stylish too.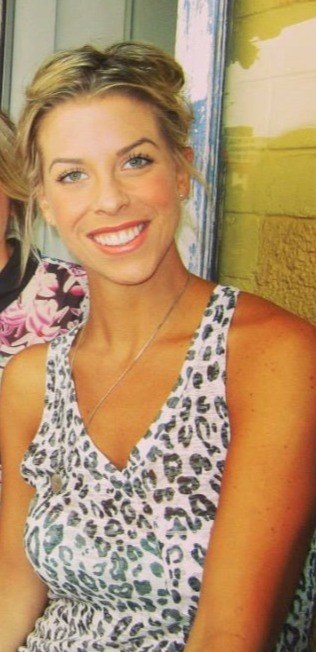 Jodie Chiffey loves the outdoors. If you aren't sure where to find her, check the nearest dirt trail. She loves being outdoors and spends a good deal of time reviewing products like clothing, footwear, and other outdoor gear.
Jodie is a full-time blogger who reviews a lot of the products for us. She writes many of our backpacking gear reviews, outdoor skills advice, and information, and helps visitors find the best destinations for backpacking, camping, hiking, and a lot more.
If Jodie's friends have a travel or outdoors question, they know who to ask and that's why we featured on our website. Now you can get the same great advice her friends enjoy, so you know where to go and what gear to take with you.