The Mystery Ranch Metcalf hunting backpack is one of the most well-recognized packs out there. The pack has become synonymous with hunting backpacks in recent years.
The backpack raises the bar of expectations for the loads that you can carry and helps you to carry enough gear for a week of hunting and wilderness exploration! You will be able to easily maneuver your way through the various conditions during your hunting trip as you can pack everything that you might need.
One of the things that make the Metcalf unique is that it is very rigid while remaining lightweight. This is, in part, because of the Guide Light Frame.
Editor's Choice
This frame allows you to have the strength that you need while still maintaining that the backpack is comfortable when you are moving. It is one of the most flexible backpacks in this category, which allows you to wear it comfortably. In fact, it has become one of the bestselling and best quality backpacks on the market today.
You can even make the necessary adjustments to the yoke and load lifter to ensure that you always have the most comfortable fit. The backpack can truly be adjusted to fit your body.
There is a belt that will help secure the pack while you are walking too. This unique feature is very secure and creates a stronger base than what you have with other options. Thanks to the backpack having these three unique technologies, it is one of the best fitting and most comfortable options that you can find.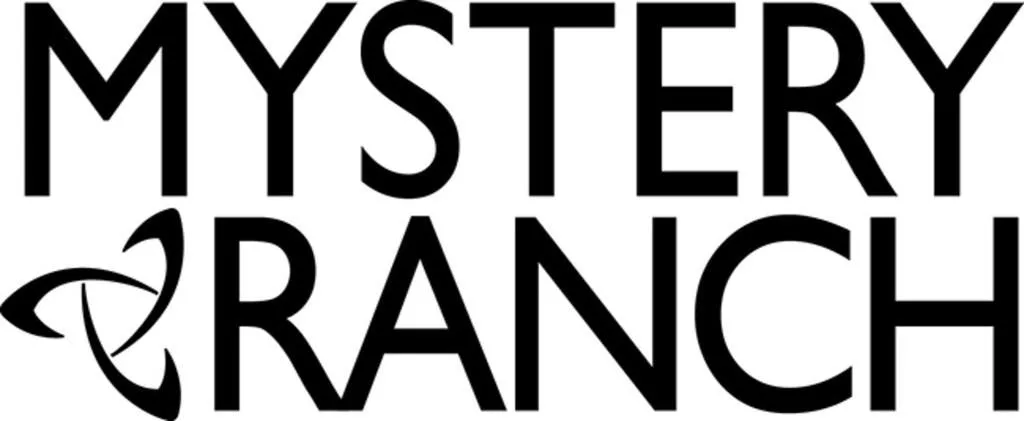 One thing that we particularly like is that it is a minimalist pack. There are no additional features that you might think that you need. Instead, there are simple features that make this pack strong, simple, and worth having around.
It features a main compartment, two medium-sized pockets, two smaller external pockets, and a separate sleeve for a hydration pack. Plus, there is a system that features ten compression straps on the front of the backpack. This allows you to carry bulky items or weapons in the pack where they can be easily accessible.
One of the things that makes this backpack so functional is that it does not just feature the standard top opening, but instead it has an additional full-length side zipper. This gives you two ways to access the things inside your pack and makes it possible to have access to items while you are still wearing the pack on one shoulder.
Finally, there is one unique feature that we simply have not seen on other packs. There is a special overload shelf ("load shelf"). This feature is created to haul meat out of the woods after your hunting expeditions. It actually allows you to haul meat while still allowing you to keep everything that is inside your pack protected and clean.
Mystery Ranch has been making packs and other systems for carrying materials since 2000. The company is best known for offering backpacks to hunters, wildland firefighters, mountaineers, and the military.
The company has built a strong foundation on its dedication to quality, comfort, function, and durability. One of the things that make Mystery Ranch different from other backpack manufacturers is that they work to create designs that are targeted at specific users.
Plus, the backpacks are completely hand-built with a higher level of quality that might not be seen with other backpacks. The company utilizes distribution and production throughout the world but is based out of Bozeman, Montana.
Mystery Ranch is owned by Dana Gleason and Renee Sippel-Baker who began working together in 1978. They first worked together when Renee was hired by Dana to work at her first company, Kletterwerks.
The two worked together to build high-quality packs at Kletterwerks and furthered their partnership when they worked with Mojo/Quest Systems to help design special cameras and other electronic equipment.
After some time working for Dana, in 1985 Renee was able to form a partnership when they founded Dana Design together. Dana Design was a company that focused on providing backpacks that would go on to be known for its superior load carriage technology.
The best feature was the ArcFlex, which is an internal frame that can help integrate different materials that are able to maximize the benefits to allow for an effective load transfer. Throughout the early 1990s, Dana Design became increasingly popular as the backpack was known for its superior levels of comfort. The pair decided to sell Dana Designs in 1995 to the K2 Corporation.
While the pair initially thought that they would retire, they decided after some time off that they wanted to be in business together again. Basically, Dana had a request from his daughter that sent him back into the design room and Mystery Ranch was founded in 2000.
Mystery Ranch has since been creating an impressive collection of backpacks that meet the needs of different active lifestyles. By 2004, the company was popular on the nationwide market and the pair was approached by the Navy SEALs in order to create custom packs for their needs.
This gave them a leg up on their competition and quickly helped them to be recognized for their quality and attention to detail.
Mystery Ranch Metcalf Pack Specs
Made with hunting trips in mind.
Different sizes are available for your convenience. (If you find yourself in between hip belt sizes, size down.)
Ability to carry a volume of 71L.
Special Guide Light Frame system.
Multiple Compression strap options to carry a bow or rifle.
Weighs just 6.2 pounds.
Mystery Ranch Guarantee warranty.
Dimensions measure 32.5"x13.5"x11.5".
Editor's Choice
Mystery Ranch Metcalf Backpack Price
The Mystery Ranch Metcalf has a standard retail price of around $525. While this might seem like it is a bit steep for a backpack, it is a great price for a piece of gear that you are literally going to be able to use for many years to come.
Plus, since it is so comfortable and offers features to improve comfort, you are going to love what all it has to offer for you.
Deal Updates: The retail price can vary, so check this Metcalf listing directly for the latest prices.
Mystery Ranch Metcalf Pros
A special overload shelf allows you to carry meat while being able to keep your gear clean.
Gear accessible through two different openings…a side zipper and a standard top opening.
Unique specs that help you to be comfortable while you are carrying the pack, even on the most strenuous hikes and hunting trips.
A specific area for a hydration pack, so that you do not have to carry extra water bottles or attempt an additional hydration pack.
Easy to pack.
Easy to find what you need.
Ample pockets and storage.
Exterior pocket that is perfect for all of the small items that you might need quick access to.
There are five different sizes available ranging from XS to XL.
Mystery Ranch Metcalf Cons
The backpack is expensive and costs over $500 which is not an accessible price point for everyone.
The backpack is only available in four colors and is not available in a basic black.
The backpack does not come in extended sizes for those who might be larger.
The backpack is too big for young hunters.
Tips to Choose the Right Hunting Backpack
Picking out the right hunting backpack is necessary for hunting. You want a pack that can do its job while also being fully comfortable to wear. Plus, you want a pack that is going to allow you to have all of your gear easily accessible.
Why Choose a Good Hunting Backpack?
Even though I have shared with you some details, you still might be questioning why you have to buy a special hunting backpack. There are some additional questions you will want to answer so that you can make the best choice:
Do you want a backpack that is going to sustain you in the woods for a day or a week?
Do you want something versatile that can change and grow with you?
How long do you plan on going on hunts?
One thing that you will want to do is consider all of the hunting trips that you would like to go on so that you can be assured that there are some additional options.
Tips to Choose the Best Hunting Backpack
Choose a Backpack for YOU
The first tip that you need to remember is that a hunting backpack is not like the backpack that you would carry to school or even take hiking. This backpack is meant to be used by you and you alone. You will want to skip using a friend's pack as it is not going to fit properly and will eventually bog you down.
Find a Backpack That Allows You to Have a Hydration Pack
Another thing that you are going to want to consider is choosing a backpack that has the ability to carry a hydration pack.
Some people do not think that this is necessary, but most end up regretting it if they choose a backpack that does not feature the space for a hydration pack. It is just much more convenient to have your water in a hydration pack than to have it in a Nalgene bottle hanging off of your bag.
Size Matters
Keep in mind that the size of your hunting backpack really matters. You will want a pack that is going to meet your needs. If you plan on taking some day trips (as a day pack) and some week-long trips, you want a pack that will work with both.
Figure Out the Features that You Need
You will then want to find the features that you need. Think about what you want to be able to do with your pack. Do you need a space where you can carry meat on your back?
Do you want a pack that will help you to lift a heavier load? Do you want a backpack that has a frame or can be removed from the frame? All of these questions are important to be able to purchase the right pack and to make sure that your needs are met.
Make Sure You Have the Right Size
If you do not have the right size, you will end up injuring yourself. If you are shopping for a great backpack, you will want to make sure that you choose the right size for you. This will help to keep your load balanced and help to keep you from becoming injured as you are carrying the goods on your back while on a hunt.
Regardless of what you decide, there are a number of amazing options out there. The Mystery Farm Metcalf if a great option for those seeking to have a backpack that is going to last for years to come that is always perfect for hunting.
Alternative Options
Some people find that the Metcalf is not the right pack for them for one reason or another. We decided to share a few of the other top contenders that we tested. With so many backpacks on the market, we decided that we would try to take the guesswork out of purchasing the perfect hunting backpack for you.
The Mystery Ranch Sphinx is another great backpack that is a good alternative to the Mystery Ranch Metcalf. This backpack is another durable option that can help you to easily carry all of the materials that you need for a trip.
However, there is no front section to carry your weapon which is why it is not typically used for hunting trips. Instead, this backpack is one that is more commonly used for being able to carry everything that you need for a hike or other outdoor activity, but it is also a good hunting backpack for shorter trips.
Specs
Weighs just 5.3 pounds.
Holds 70 liters.
Has a lower full capacity weight.
Pros
The backpack is very durable and will last you for a very long time.
The backpack is comfortable and is perfect for both men and women thanks to the many adjustable features.
The backpack has a decent amount of pockets.
The backpack retails for less than $300.
Cons
The backpack does not feature a place to carry meat after hunting.
The backpack does not have options for being able to carry weapons for hunting.
S17 EX Stein 62L Backpack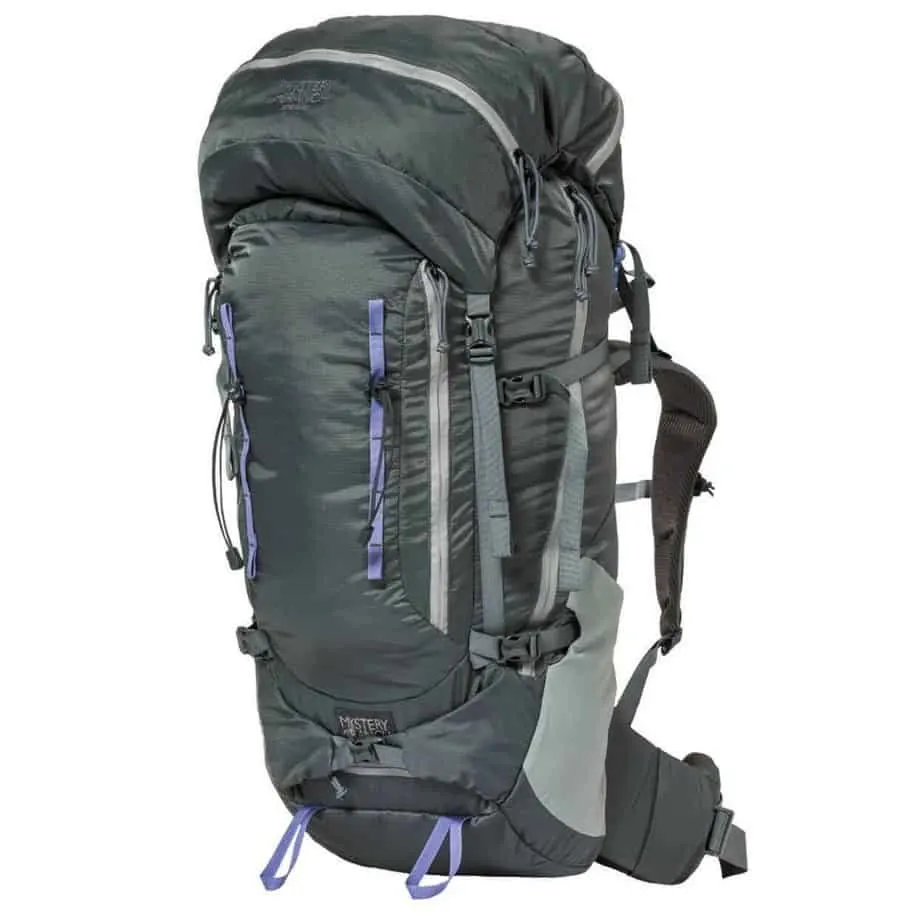 Another of the more popular Mystery Ranch backpacks is the S17 EX Stein 62L Backpack. This has been one of the top-selling backpacks in the past few years and is a great backpack for taking on different types of hikes and backpacking trips.
There are many features that this pack has that make it a great choice for traveling and carrying when you are hunting. There is a wide range of different features that make it great for personal use and it offers plenty of features that make it great for a longer hunting trip.
Specs
Holds 62 liters.
The cost is $299.
Weighs 4.7 lbs.
Pros
One of the lightest weight sports backpacks available.
Will carry heavy loads for long trips without any issues.
It features color options and has a number of additional features that look great.
The highest construction, top quality materials, and superior construction are used.
Able to carry everything that you need for hiking, hunting, or outdoors traveling.
Features a unique dual tool construction.
Easy side access zipper to make it easier for getting to different areas of your pack.
Large side pockets that hold additional gear like water bottles, umbrellas, or even small tents.
Very comfortable for long hiking.
Cons
No ability to carry additional weight, like meat from hunting.
It only has a 62-liter capacity.
No space to carry your weapons.
Here are the steps to clean your pack
Step #1 – Take the yoke from the pack and take out the frame. You will want to also want to remove the waist belt from the backpack.
Step #2 – Make sure that you empty each pocket within the backpack. This does not just mean taking out your gear, but it also means that you need to make sure that debris is also removed. Shake each pocket upside down to ensure that everything has been removed.
Step #3 – Take the backpack to a large sink or bathtub. Fill the area with warm water and add a mild detergent. (Please note that you are not to use a washing machine with this backpack.) Next, you will want to use a soft scrub brush. You can use hydrogen peroxide if you have gotten bloodstains on the backpack. These are the things that will keep your backpack looking good and lasting a long time.
Step #4 – Rinse the backpack. Make sure that you have rinsed the backpack thoroughly.
Step #5 – You will want to hang your backpack to dry. Make sure that you hang the backpack indoors or in the shade outdoors. You do not want to dry the backpack in the direct sunlight.
In addition to this cleaning process, there are some additional maintenance things that you can do with the backpack. These are things that you will want to check and make sure that they have done with the backpack to ensure that you are going to get the best results when cleaning.
Maintenance of the Zipper: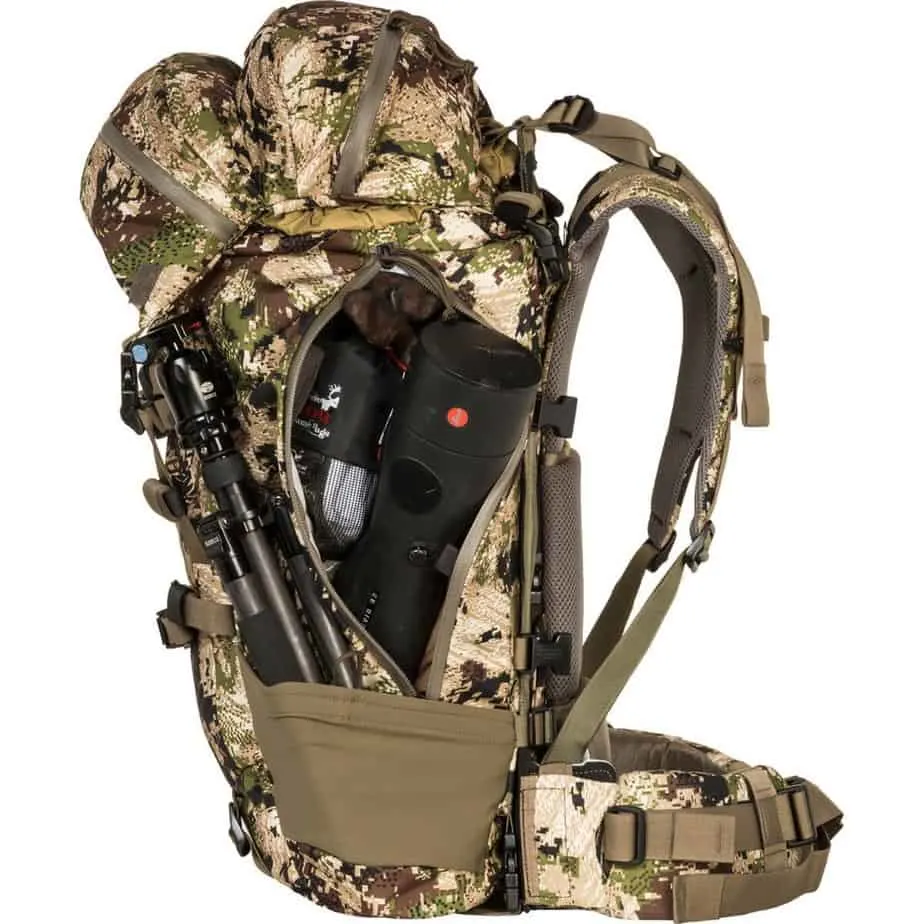 Make sure that you use a zipper lubricant. This is something that you need to do a little bit of research with. Look at the material of your zippered pocket and make sure that the lubricant that you choose is the one that is going to best work with the material that your zipper is made out of.
Use compressed air to clean and blow out the debris on unzipped zippers. Make sure that you are blowing from the side.
Make sure that you use the lubricant in the way that the manufacturer intended by following the instructions.
Protection of the Fabric:
Use a clear water-repelling spray to ensure that your backpack remains waterproof. On their website, Mystery Ranch recommends using RUST-OLEUM NeverWet Fabric Water Repelling Spray – CLEAR.
Make sure that you follow all instructions that are given by the manufacturer.
Editor's Choice
Are Mystery Ranch packs made in the USA?
There are some backpacks, tactical packs, and fire packs that are made in the United States. However, not all of the packs are made in the USA. Instead, some packs are made overseas in the Philippines and other places.
How do you get the backpack off of the frame?
Mystery Ranch produces a number of detailed videos that explain the process of removing the Metcalf from the frame. If you are having a hard time with this process, check out one of these helpful videos to make sure that you are doing it correctly.
The first thing that you will want to do is make sure that our pack is closed and that you will have all of the different zippers and buckles secured.
To remove it from the frame you will simply unhook the autolock buckles and slide the frame off of the pack. It is a very simple process that allows you to add things like a sleeping bag in between the pack and the frame or allows you to easily access your pack without the frame being in the way.
Where is the hole for the hydration pack tube?
When you are looking at the front of your Metcalf, you will want to turn it around to where you are facing the back. From here you will want to look at the back where the handle for the frame is.
There is a small flap located here. This is where you can place the straw or tube for the hydration pack. The flap is there to protect the area from allowing water to enter the backpack.
Can the Metcalf be put on the new MT frame?
Unfortunately, the current (2019) Metcalf is not compatible with the new MT frame. This is because the two systems feature a different buckle system. However, there is work in progress to update the next (2020) Metcalf model with the new buckle system that would allow it to use the MT frame.
Will the Metcalf fit the NICE frame?
Yes, the Metcalf can be used with the NICE frame as the two are fully compatible.
Can I use the Metcalf and the Mule on the same frame?
Yes, it is possible to use both the Mule and the Metcalf on the same frame as they both feature the Guide Light Frame.
What size hydration pack does the Metcalf hold?

The Metcalf comes with a compartment for a hydration pack that is up to 4L in size. Most users report preferring to use the 3L bag with a little additional room to spare, rather than using the 4L pack and not having any wiggle room.
What is the yoke on a backpack?
Many people wonder what exactly the yoke is when they are reading about the backpacks. The yoke is the special area that is located between the two shoulder straps. It is the little area where the two straps are combined. There are some things that you might want to know about the yoke. One of these is that the backpack when fitted properly is located about 5 cm below the C7 vertebra.
What can I bring in a wildland fire pack?
There are many things that you can bring in a wildland fire pack, but that does not mean that you should bring them all. Here are the things that we recommend you have available in your pack:
thermal long-sleeve shirt
utility knife
clear safety goggles/safety glasses with clear lenses
small first aid kit (make sure that it has band-aids, wraps, alcohol pads, and ointment)
bug spray
sunscreen
parachute cord
tarp
over the counter allergy medications
over the counter cold medications
over the counter pain medication
If you have these things you will be well prepared for being able to handle all situations as they arise.
Are Mystery Ranch packs waterproof?
One of the things that make Mystery Ranch packs so great is that they are built to be waterproof. However, even though they are made from waterproof fabrics, they are not completely waterproof. You need to make sure that you still use a pack fly if you want to keep your gear totally dry.
Can you wash fanny packs?
Yes, you can wash fanny packs using the same pack cleaning guidelines as above.
How do you wash a hunting backpack?
Again, hunting backpacks can be washed in the same way as the pack cleaning guidelines above. Just make sure that you are following the directions and resisting the urge to throw the pack into your washing machine.
Who owns Mystery Ranch?
Mystery Ranch is a global company that is owned by Dana Gleason and Renee Sippel-Baker. They have been working together since 1978 and have been in partnership as co-owners of Mystery Ranch since 2000.
Does Mystery Ranch offer a military discount?
Military and fire backpacks are not available with any discount programs from Mystery Ranch. They offer their discounts to professional outdoorsmen instead of offering the standard military discount that is typically available from an outdoors company.
What is the Mystery Ranch Pro Purchase Program?
The Pro Purchase Program is the main discount program for Mystery Ranch products. This program is a great program that offers professional hunters and outdoorsmen the chance to purchase products at a discount. This is a group that is not often considered when companies offer a discount.
Where can I purchase a Mystery Ranch Metcalf?
The Mystery Ranch Metcalf is available from a wide variety of online retailers. You can even purchase directly online through the Mystery Ranch's own website. Additionally, there are a number of retailers who carry the brand and many of your local sporting goods stores might also carry Mystery Ranch. The most common place to find the backpack and the Mystery Ranch brand is at your local outdoor sports retailers.
FAQs (Common Questions)
Question: What is Mystery Ranch?
Answer: Mystery Ranch is a company that produces backpacks that are built with top quality, comfort, and durability in mind. The company is based in Bozeman, Montana, and is a global brand that has a worldwide customer base and production.
Question: How do you fit Mystery Ranch Metcalf?
Answer: Fitting the Mystery Ranch Metcalf is something that is often intimidating, but it does not have to be. You can easily fit the backpack to meet your needs. It does not matter if you are a large person or a smaller person, there is a way to adjust this pack to fit you.
Basically, the first step is ensuring that you purchase the right size. Then you will want to make sure that you are adjusting each strap and area to fully fit them one by one. This will ensure that the entire pack is well-fitted to your frame and that you are able to comfortably be able to use the pack.
Question: How do you size a Mystery Ranch Metcalf?
Answer: The best way to size your new Mystery Ranch Metcalf is to read all of the information on sizing from the website. When you look at the sizing chart, you will be able to see measurements and sample sizes for your weight. Personally, we suggest that you always go by the measurements as a few testers were not properly fitting into their new packs by going with the size suggestion for their own weight.
Question: How do you adjust a Mystery Ranch pack?
Answer: If you have ever owned a backpack before, you will be able to easily adjust the Mystery Ranch pack. It has the standard unique backpack straps as you can pull on them to make them tighter or work with adjusting them to make them looser. The pack can easily be adjusted by one person who is wearing it which is nice if you are a solo hunter.
Question: How do you wash a Mystery Ranch pack?
Answer: There are a few things that you will have to do if you want to care for your Mystery Ranch pack while trying to keep it clean and maintaining a nice appearance.
Why Choose the Mystery Ranch Metcalf – Conclusion
There are so many reasons that we recommend the Mystery Ranch Metcalf as the absolute best option for anyone who is hoping to find a great hunting backpack.
The backpack has all of the features that you know what you want, including a spacious interior pocket, different sized outer pockets, and a waterproof design.
Plus, there are some features that you might not have known that you wanted, including a design that allows you to remove the frame, available accessories, a hydration pouch pocket, and the ability to easily adjust and remove the backpack.
Personally, I prefer to buy one item that is going to last me for years to come even over the chance to amass multiple items. With this backpack, it was something that I was really excited about as I wanted a backpack that was going to last for a few years to come and this one had the features that I needed while still having the quality that I was promised.
I know that it is not a backpack that I will have to get rid of anytime soon. In fact, when I feel the need to purchase a new backpack, I actually think that I will be able to offer this one as a hand-me-down to someone who might not be able to afford its steep price tag.
Basically, the bottom line is that the backpack offered me everything that I needed and even had a few features (like the straps to easily carry your rifle or bow on your backpack while hiking) that I did not know what I wanted. It has raised the standards of what I look for in a backpack for hunting.
Editor's Choice
Further Reading on Related Packs: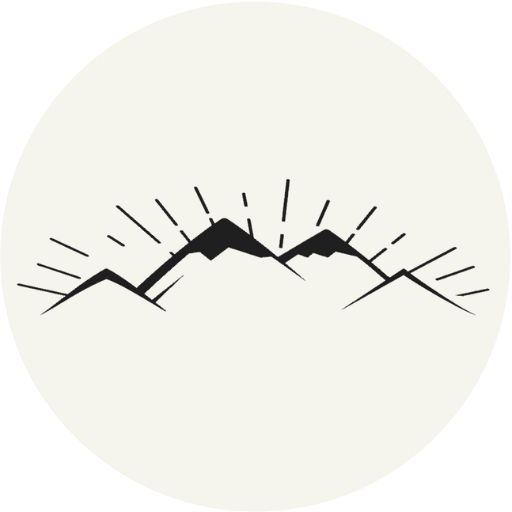 The All-Outdoors Guide team is comprised of enthusiastic experts that enjoy helping others that aspire to be better at outdoor fun. Part of that is making sure you have the right gear and information when it's time to go out and have fun. Some of our team have accomplished amazing feats like climbing 6000 feet to the top of mountains, others have explored every dirt trail they could find and we even have some people that have backpacked solo on various continents. No matter what our readers want to learn and do, our team is here to help them accomplish those goals.