It's fun to go camping all year round, but you need three square meals a day on top of snacks. You can only go fishing and harvest a successful catch so many times. How do you keep everyone fed with only a campfire or a grill for cooking?
The answer is easy, simply prepare your meals ahead of time as much as possible and let the campfire or grill take on the bulk of the work. Whether you are using foil packets, cast-iron skillets, or a Dutch oven, keep meals as simple as possible by prepping beforehand. You can make this happen easily for all three meals of the day and snacks.
What are the best and easiest meals to prepare? We came up with a round-up of some of our favorite make-ahead camping meals that will make your trip simple and allow you to enjoy the great outdoors as much as possible.
Breakfast
Breakfast Burritos
Nothing says, "Have a great morning," more than a quality breakfast burrito. Think about it. It has just about everything: hearty potatoes, protein-packed eggs, fresh vegetables, and savory meat (unless you want to go the vegetarian route, then simply omit it).
A great tip is to not add extras like sour cream, salsa, or guacamole to the burritos before you reheat them, as it will make the burritos soggy and much less appetizing.
Check out the recipe here.
Breakfast Sandwiches
If you want something that tastes as it came out of a bagel shop, opt for a delicious breakfast sandwich. This breakfast sandwich comprises bagels, eggs, cheese, and sausage patties. The great thing about this recipe is that it is flexible.
Don't like sausage? Swap it out for bacon. Want some fresh veggies? Add some tomatoes or spinach. Are you looking for fewer calories? Use egg whites instead of whole eggs. The possibilities are seemingly endless.
Check out the recipe here.
Cornmeal Griddle Pancakes
Pancakes scream breakfast time, and why not make them a little more rustic for your big camping adventure? The awesome thing about this recipe is that the prep is super simple, and there are only five ingredients for the batter.
The only thing you have to do is mix the ingredients to make the batter, buy some quality maple syrup, and select some fresh fruit to top the pancakes off. A pro tip is to bring along some bacon strips to complete this all-star breakfast.
Check out the recipe here.
Five Layer Dutch Oven Country Breakfast
Dutch ovens are a great way to go when it comes to camping. Just add your ingredients into the Dutch oven and put them over the campfire (or charcoals) when you are ready to eat.
The recipe has five awesome layers, including sausage, hash browns, eggs, cheese, and biscuits! Add a flavorful sixth layer if you wish by adding fresh veggies like bell peppers and onions. This recipe does all the work for you. Just sit back, and in 45 minutes, you'll have a delicious layered meal.
Check out the recipe here.
Rustic Tomato Galette
This recipe is more of a brunch item that would be delicious with a fresh-squeezed mimosa. It's so light and fresh, and the best part is it won't weigh you down when you are ready to go for a hike or take a swim later on. Before you get to the campground, pre-make the recipe, then just put it in tin foil and cook it on top of your portable grill or charcoal pit. Easy.
Check out the recipe here.
Fruit and Yogurt Breakfast Parfaits
This is a super easy recipe that is as easy to eat as it is to make. All you need is some Greek yogurt, old-fashioned oats, chia seeds, milk, and the fruits and/or berries of your choosing. Make them tropical by adding mangoes, kiwi, and coconut, or keep them more traditional with raspberries, blueberries, blackberries, and strawberries.
Switch up the flavor of yogurt you use to make it even more flavorful. Pack them in mason jars so there is little mess and the parfaits come together in a single-serving container.
Check out the recipe here.
Campfire Cinnamon Rolls
Can dessert be breakfast? The answer is undoubtedly yes, as this recipe proves. These can also be cooked in a Dutch oven or on your camp stove, so it is convenient for every cooking method you have available.
Make sure to take the easy sugar cookie icing included in this recipe to get the whole experience of these cinnamon rolls. All and all, the recipe only asks for a handful of ingredients and is incredibly easy to put together.
Check out the recipe here.
Dutch Oven French Toast
Who knew you could make French toast in a Dutch oven? The great thing about this recipe is that it is straightforward to make, so cooks of every level can make it happen pretty quickly.
The thing is, this recipe is a little unconventional as you won't get a slice of French toast, but instead hand-torn pieces of French toast comprised in a bake of sorts. Believe me when I say it tastes exactly like the traditional experience you serve at your kitchen table.
Check out the recipe here.
Lunch
Frito Bandito
This is a portable recipe, so it is great when you are on the go hiking or doing other activities while camping. Think of it as chili on the go. You can also customize this recipe, so it fits your taste.
You can home make chili or get store-bought, whichever you prefer. Add the toppings you like as well, like shredded lettuce, sour cream, olives, tomatoes, cilantro, pico de gallo, jalapenos, or avocado. Don't limit yourself to just Fritos too, Doritoes also work awesome for this recipe.
Check out the recipe here.
Campfire Mac and Cheese
Mac and cheese is another portable lunch you can make that is easily customizable. You only need a handful of ingredients for this recipe, including elbow pasta,
Alfredo sauce, cheese, half and half, seasonings, and whatever toppings you would like to add. Add bacon, smoked sausage, jalapenos, veggies, or even Flaming Hot Cheetos if you want to make this recipe something different. Also, don't skimp on the cheese. The more cheese, the better.
Check out the recipe here.
Chicken and Black Bean Nachos
Can nachos be a lunch item? Yes, they sure can. This recipe is straightforward and can be made in a foil pack over the stove or charcoal pit. Like many of the recipes on this list, this recipe is extremely customizable.
If you want to go meatless, omit the chicken. Add different veggies, sour cream, guacamole, pico de gallo, or other toppings to make the nachos you want. Switch in blue corn chips to get a funkier look. Bring cilantro and limes for an extra pop of flavor too.
Check out the recipe here.
Hot Dogs With Quick Cast-Iron Beans
This a great meal for the summertime right around the Fourth of July because what is more American than a good old-fashioned hot dog? Wrap your hot dogs with bacon if you want some extra flavor, and bring all the toppings you love. Make it a Chicago Dog with yellow mustard, pickle relish, onions, tomatoes, dill pickles, and celery salt.
Make it more East Coast with sauerkraut, or keep it traditional with simple ketchup and mustard. Make the beans ahead of time to go along with the hot dogs for a heartier meal and an extra kick of protein. Don't forget to grill the buns!
Check out the recipe here.
Campfire Spinach Artichoke Dip
Yes, it can be an appetizer, but it can be lunch too. Some might say this recipe is more of a glamping style, but it can easily be made over some hot coals.
All you have to do is mix some cream cheese, sour cream, parmesan cheese, spinach, and artichoke hearts, then cook when you are hungry at the campsite. Bring a nice, crusty, sliced baguette, brush with olive oil (add garlic for extra flavor), and add on to the grill for a crisp vessel for your dip.
Check out the recipe here.
Pizza Pockets
What's awesome about this recipe is it only requires four ingredients, including pepperoni, shredded mozzarella cheese, pizza sauce, and pita pockets. This is another portable recipe and only takes minutes to make. Mix the meat, sauce, and cheese spread it into the pita pocket, wrap it in foil, and cook on the grill top. Add fresh veggies and different kinds of meat and cheese as well.
Check out the recipe here.
Cold Pasta Salad
This recipe requires absolutely no cook time when at the campground. Just open and serve. Ensure to boil the noodles at home beforehand and chop up all the vegetables you want to add to the mix. I recommend bell peppers, artichoke hearts, cucumber, and cherry tomatoes. Mix the noodles, veggies, dressing, cheese, and seasonings, and just let it chill until it is ready to serve.
Check out the recipe here.
Noodle Cups
It's like Cup of Noodles, only fresher and way healthier. Another great thing about this recipe is all it requires is some hot water to eat, so cooking is a literal breeze. This recipe can be adjusted and modified to the taste profiles you love, as the recipe provides many different alternatives of what you can use for some delicious flavors.
Use anything from curry paste to stocks or even miso to make a base and keep building with flavor extras, filler ingredients, fresh ingredients, and your choice of noodles from there.
Check out the recipe here.
Dinner
Philly Cheesesteak Foil Packs
It's a more rustic way to eat the classic Philly cheesesteak! Get some ground beef or skirt steak, onions, bell peppers, mushrooms, and…Yukon potatoes! All you have to do is combine the veggies, add the seasonings, put them in a foil pack, and cook over the campfire.
If you want to eat like a Philly native, add some Cheese Wiz to the mix.
Check out the recipe here.
Chicken Pineapple Kabobs
When going camping, it is all about having meals that are easy and portable. Let's face it. You might be standing or sitting in a folding chair while eating.
These chicken pineapple kabobs are a great, healthy recipe that is quick and easy to prepare. Create the marinade, and marinate the ingredients at home, then toss them on a charcoal grill. Be sure to make some rice ahead of time to round out the meal as well.
Check out the recipe here.
Sausage, Potato, and Green Bean Foil Packets
This is a meat and potatoes meal that is foolproof. Foil packets are the easiest way to make a quality dinner while camping in the great outdoors, and for a good reason.
All you have to do is mix the ingredients and seasonings at home, wrap in foil, and throw on the campfire, be sure to turn every couple of minutes. Don't be afraid to switch up the spices. If using Andouille sausage, use a Cajun mix to season everything up and extra notch.
Check out the recipe here.
Campfire Taters
Who said potatoes couldn't be a meal? This recipe is straightforward and only requires a few ingredients. Not to mention it is easy to switch things up to satisfy your potato craving. Cut up the potatoes, add cheese and seasonings, wrap in tin foil, and throw it on the campfire.
If you want to be more like a baked potato bar, add bacon, chives, sour cream, and whatever other toppings you want on the side.
Check out the recipe here.
Cheesy Buffalo Chicken Foil Packets
This recipe has it all. Protein from the chicken and cheese, starch from the potatoes, freshness from the broccoli, and some heat from the Buffalo sauce. Like the other foil packet recipes, this recipe is easy to combine, pack, and go.
Just throw it on the campfire, and the job is pretty much done for you. Don't forget to make the ranch crema. It adds a lot to the finished recipe. Bleu cheese sauce will also work in a pinch.
Check out the recipe here.
Meatball Subs
Yes, you can make delicious meatball subs while camping! All you have to do is make up some simple freezer-friendly meatballs, and freeze them ahead of time.
Take note, do not put the meatballs in the hoagie roll with sauce and freeze them as they will come out soggy, and that isn't very appetizing. Instead, cook the meatballs in a foil packet with sauce, grill up the hoagie rolls then combine and add cheese. It's as easy as that.
Check out the recipe here.
Shrimp and Summer Veggie Foil Packets
This is a light meal that is perfect for if you've been snacking all day or want to go on a hike after dinner. This recipe is packed with summer veggies like zucchini, yellow squash, grape tomatoes, bell pepper, corn, and red onion.
Shrimp is the perfect, light meal that cooks super quickly when put on the campfire. Don't forget to bring along some lemon wedges. It gives this recipe an extra zing of brightness.
Check out the recipe here.
Five Can Chili
It isn't camping unless you add chili to the experience. This is a hearty meal that is pretty darn easy to prepare. All you have to do at the campsite is heat it up.
If you would rather make the dish fresh on the campsite, you can also do that as well as this recipe only requires one pot. Add a little heat by adding some jalapenos or habaneros, and top with sour cream to get an extra hit of flavor. You can elevate this dish by bringing along some cornbread too.
Check out the recipe here.
Dessert
S'mores Hand Pies
It isn't camping without s'mores. This fun version makes s'mores into a hand pie that is easy to carry around and make ahead of time. This is a fun take on a camping classic as it requires pie dough to wrap up the whole concoction. On top of that, add the basics like milk chocolate, graham crackers, marshmallow cream, and mini marshmallows.
Check out the recipe here.
Pineapple Upside Down Cake Kabobs
Pineapple upside-down cake is a little complicated to make for camping, but this version is the perfect dessert to eat by the campfire. Marinade the pineapple with brown sugar and cinnamon ahead of time, chop up the pound cake, and marinade that as well, then either skewers ahead of time or at the campsite. All you have to do from there is put them on the grill.
Check out the recipe here.
Apple Crisp Foil Packets
Here is another delicious dessert that is as easy as packing ingredients into a convenient foil packet. Make the crumb layer, followed by the apple layer, then pack the apple and crumb layer into the foil packet. This recipe can easily cook on a grill or a campfire. From there, you can serve with whipped cream or vanilla ice cream.
Check out the recipe here.
Mason Jar Strawberry Shortcakes
This recipe requires a bit of baking ahead of time, but it is well worth it. It's a great, portable dessert that goes well with the warm weather as it is light and refreshing. Bake the shortcake biscuits ahead of time, put them in mason jars, and top with your strawberry mixture. Add whipped cream when you are ready to eat.
Check out the recipe here.
Snacks
No-Bake Protein Bars
First of all, these bars are paleo, keto, and vegan-friendly, so win-win for all dietary types. These delicious bars only need four ingredients: old-fashioned oats, nut or seed butter of choice, a sticky sweeter like agave or maple syrup, and a protein powder. If you don't want the protein powder, easily omit it to have a simple three-ingredient bar. Making it ahead of time is easy and requires no baking.
Check out the recipe here.
Reece's Trail Mix
We are all used to trail mix with classic M&Ms, but this recipe switches it up slightly as it uses Reece's Pieces. This recipe is easy to make ahead of time as all you need is pumpkin seeds, salted sunflower seeds, sweetened coconut, raisins, Spanish peanuts, and Reece's Pieces. Just mix everything and serve. It's the perfect fuel for a long hike.
Check out the recipe here.
Fruit Leather
This is a flexible recipe that you can use any fruit you want. For this particular recipe, use raspberries, peaches, and orange zest—that's all you need! Puree the fruit, stick them in the oven on low heat for a few hours, and cut them into strips. Serve at the campsite without any extra prep.
Check out the recipe here.
Cinnamon Apple Chips
This three-ingredient recipe is more flavorful than you would ever think and is way healthier than your standard potato chips. In a large bowl, toss apple slices, sugar, and cinnamon, then bake for two to three hours. All you have to do from there is pack it up and bring it along to the campsite.
Check out the recipe here.
Frequently Asked Questions
Question: What are some handy things to have while cooking at a campsite?
Answer: It's a huge help to have a cast-iron Dutch oven. You can quickly cook with it as all you have to do put it on the campfire or grill. It's also helpful to have a cast-iron skillet as it makes cooking way easier when putting items over the flame. A Camp Stove or grill makes cooking easier as you can regulate temperatures rather than relying on a campfire.
Question: How do you reheat food while camping?
Answer: Aluminum foil is your best friend when reheating food at the campsite. Just put your leftovers in a foil packet and put it on the grill or the flames. It's great to bring a lot because it's easy to cook your meal in general with aluminum foil.
Question: How far away from your campsite should you cook?
Answer: It's best to cook at least 100 yards away from your campsite as you never know what embers can fly out of the flames, and you don't want them catching fire on your tent or other camping gear.
Question: Can you use a microwave at your campsite?
Answer: You can, but you need to have electricity at your campsite. If you have an RV, this will be easy, but bringing along a microwave to use in a tent requires precaution. You don't want to start a fire in the tent. Many say it is easier to reheat food in foil packets as there isn't much risk involving fire.
Final Thoughts
When it comes to cooking at your campsite, the key is making things as easy as possible. Adding recipes that include foil packets to your menu is a must for cooking outdoors because all you have to do is put it on the grill or campfire.
Investing in a Dutch oven or cast-iron skillet is also a great idea as it keeps cooking to a one-pan ordeal, and you want as little mess as possible when cooking at your campsite. Finally, preparing food ahead of time as much as possible is a great idea too.
You want to do as little as possible while you are enjoying the great outdoors. Prepping beforehand means all you have to do is combine ingredients and cook. The campfire does most of the work. Be sure to find recipes that are one-pan cooking and allow prep beforehand to keep things as convenient, quick, and less mess as possible.
Read More: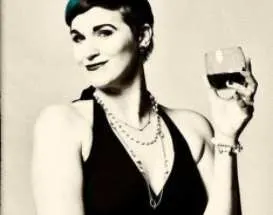 Jessie Dax-Setkus loves the outdoors and is an avid hiker. I grew up in a small town in Pennsylvania and have hiked the Appalachian but now she resides in Orange County, CA, and does most of her hiking along the coast in Laguna Beach, Crystal Cove, and surrounding areas.
She has also climbed a waterfall in Jamaica, gone skydiving in the alps, hiked the mountains that border Alaska and Canada, kayaked along the glaciers in Alaska as well as on the coast of Catalina, and has gone on various hikes throughout Europe while backpacking there for eight months.