Every backpacker knows that the best way of eating well on the trail is to have prepared dehydrated meals. Dehydrated meals weigh significantly less than fresh food, take up less space, and are fast to cook – three very important things to consider when going on a hike.
Unfortunately there are some people that assume dehydrated meals are unappetizing or flavorless.
Others worry that heavily preserved dehydrated meals may led to an upset stomach, something you really would rather not deal with when in the woods.
Nowadays there are quite a few companies that produce delicious dehydrated meals that taste nearly like home cooking. With careful shopping you can find these packaged meals chock full of dehydrated vegetables and lean meats, offering complete nutrition. With just a method of boiling water and perhaps an additional cup or small pot, you can enjoy a plethora of different meals right at your campsite.
Here are the top seven dehydrated backpacking meals you should try out, along with suggestions for each brand's most-loved flavors.
Editor's Choice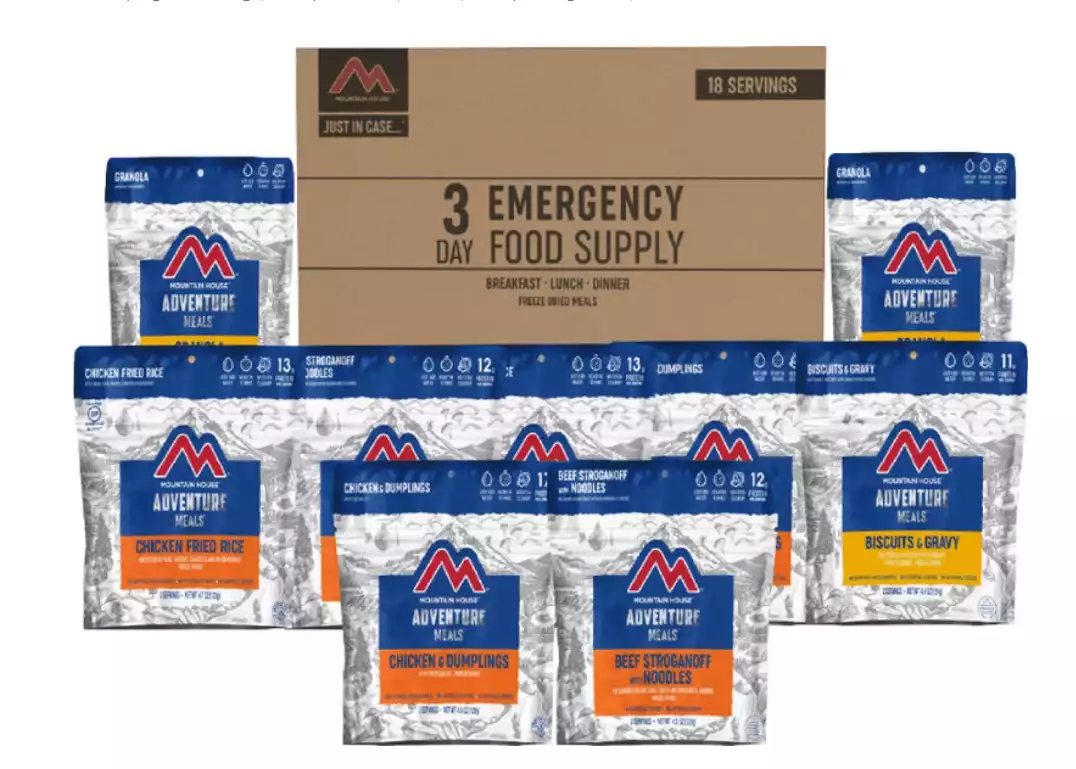 Mountain House | REI
Find your favorite Mountain House products at REI.com
Check prices
We earn a commission if you click this link and make a purchase at no additional cost to you.
Easily one of the most popular brands of dehydrated meals for backpackers is Mountain House Meals. Mountain House meals come in pouches as well as large #10 cans.
The average backpacker will likely use the packets, though serious backpackers may want to save by buying larger portions and simply filling a freezer Ziploc with each portion. Mountain House meals can be found on the brand's website, from REI, Amazon, and even at some stores like Walmart.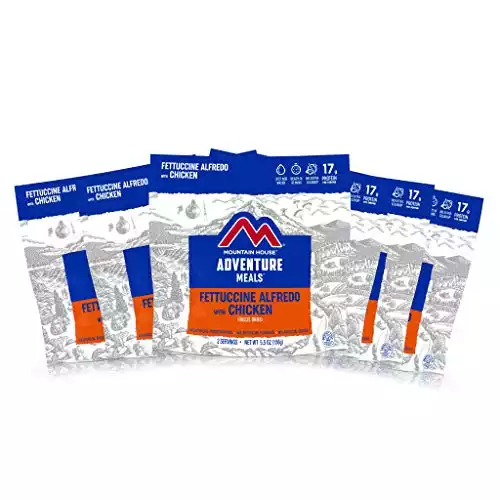 Mountain House Fettuccine Alfredo with Chicken | Amazon
Made with no artificial flavors, colors or preservatives. Case contains six total pouches or twelve total servings. A pouch is great for one hungry backpacker, delicious dinner at home, or split with your camping buddy.
Buy at Amazon.com
We earn a commission if you click this link and make a purchase at no additional cost to you.
02/14/2023 11:34 am GMT
If you've never tried Mountain House before you should start with the lasagna with meat sauce or the chili mac, both of which have very high ratings for flavor. Price varies back on flavor but for one packet you can expect to spend anywhere from $5 up to $8.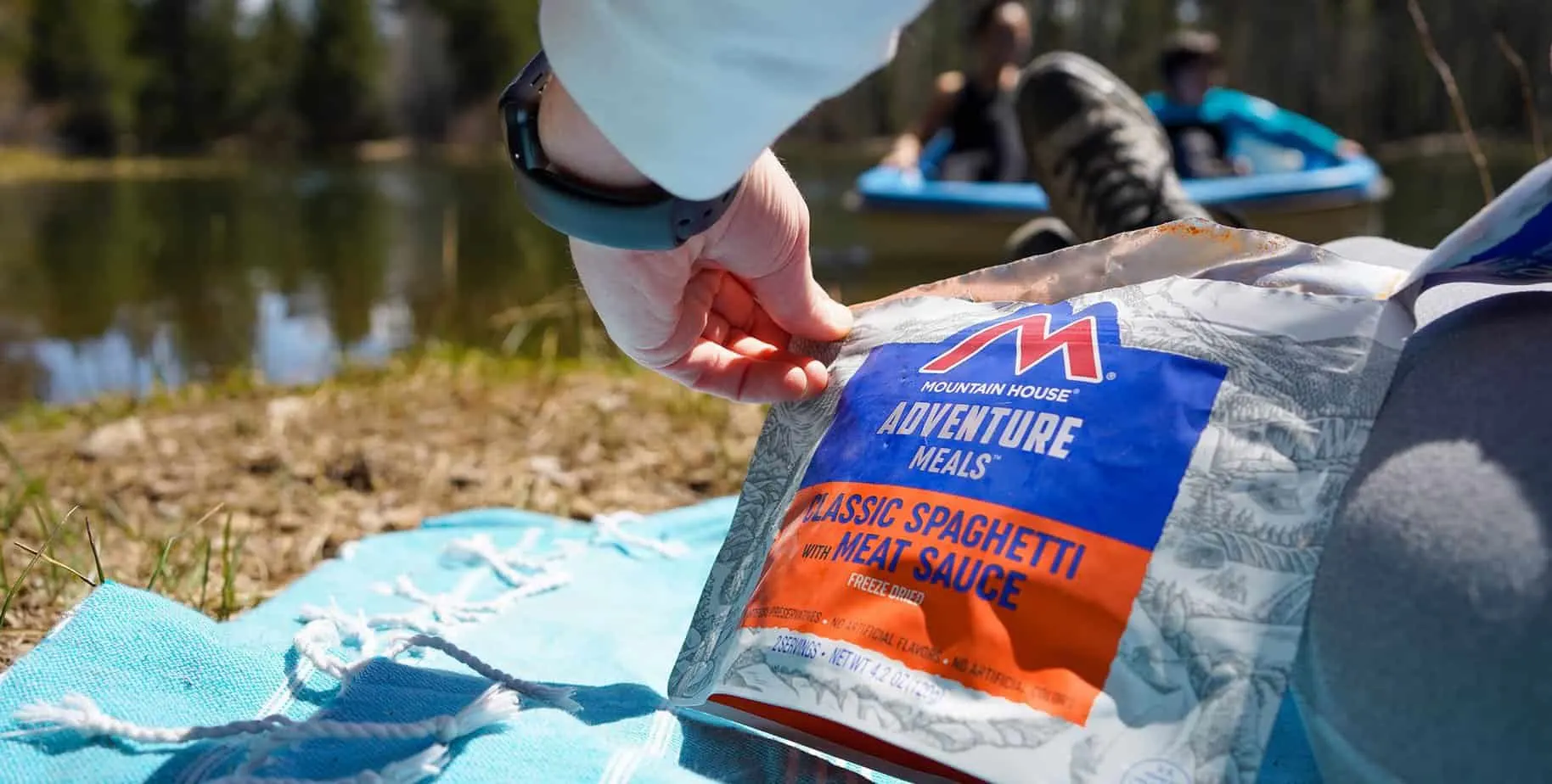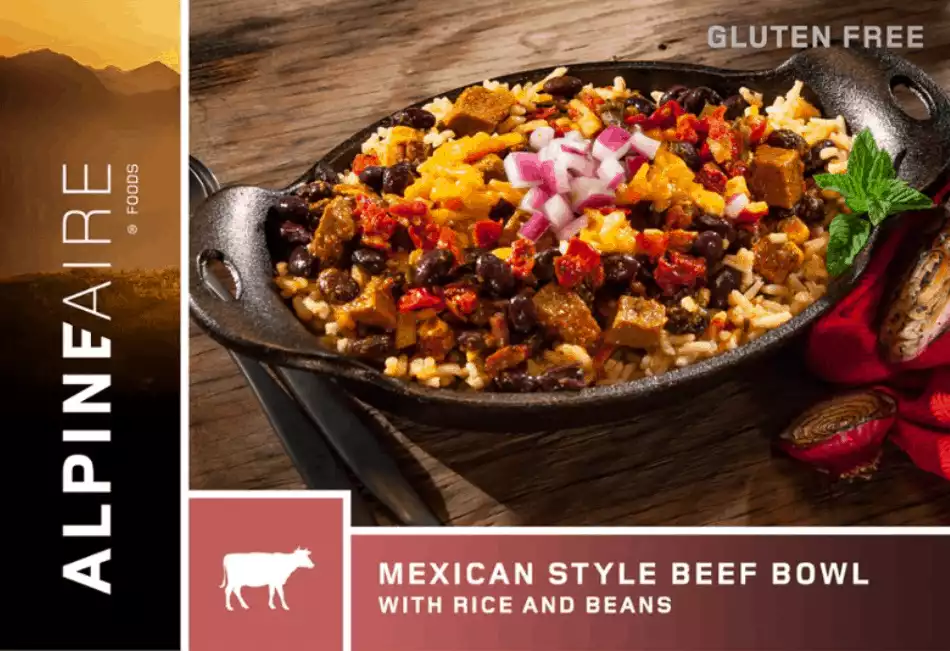 Alpineaire Foods | REI
Discover the vast variety of meals from Alpineaire available at REI.com
Check prices
We earn a commission if you click this link and make a purchase at no additional cost to you.
Alpine Aire is another brand that offers a pretty large range of dehydrated meals. Their website is very well designed and allows you to sort through varieties by diet needs. You'll find vegetarian and gluten-free options as well. Also, Alpine Aire doesn't just stop at food.
You'll also find breakfast items, desserts, appetizers like guacamole and hummus, along with a number of snacks. They even have dehydrated green smoothies! If you have dietary restrictions or really value eating meals with natural ingredients then Alpine Aire is a must-try brand.
Some good flavors to start off with are the Forever Young Mac & Cheese, Veggie Burrito Bowl, and Mountain Chili. Most of what Alpine Aire offers comes in packets, though some flavors (like the Mountain Chili) also come in cans. You can expect to pay about $8.50 for the main course meal.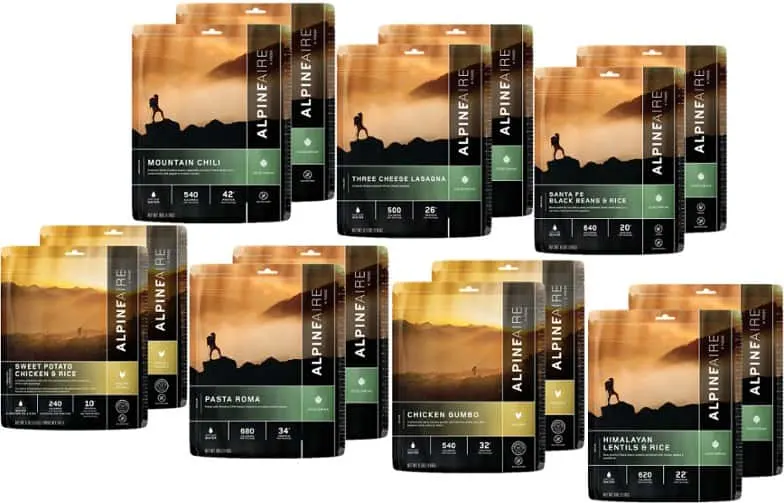 Best Pricing: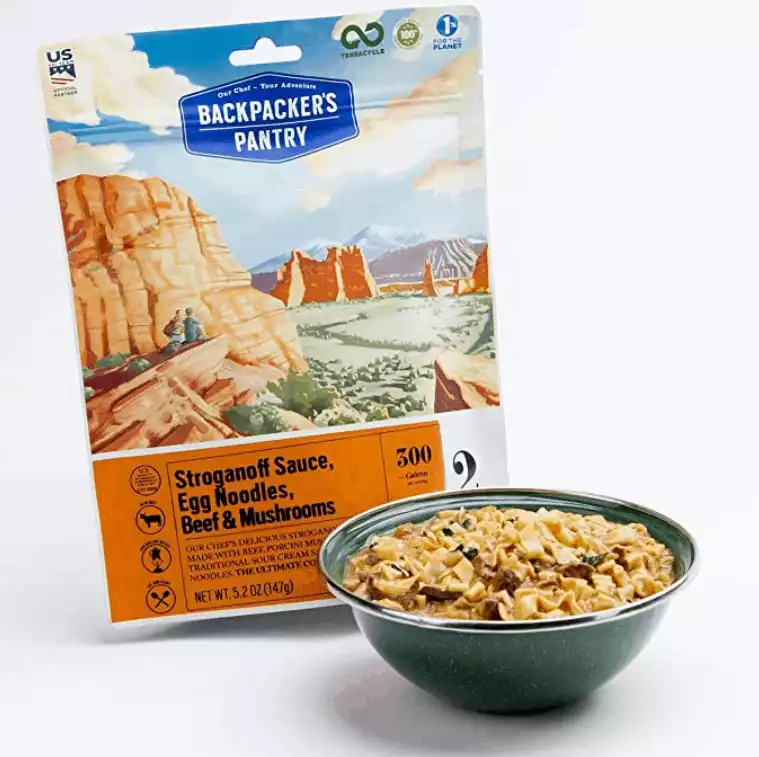 Backpacker's Pantry offers a nice selection of dehydrated meals, including some very unique flavors like Chana Masala and Chicken Picatta with Tagliatelle Pasta. If you have an adventurous taste and are tired of the usual chili or noodle options, you'll really like what Backpacker's Pantry has to offer.
Some of their popular flavors include Beef Stroganoff, Cajun Style Rice and Chicken, and Fettuccini Alfredo with Chicken. This brand has some pretty healthy options, along with organic and gluten-free meals. You can buy packets for one person, two people, or even large pockets for up to four people in your hiking group.
They also have a number of extra dehydrated snacks, desserts, and additional ingredients like dehydrated eggs, chicken breast, and beef. This is great to either purchase whole meals from or buy individual dehydrated foods from to make your own meals.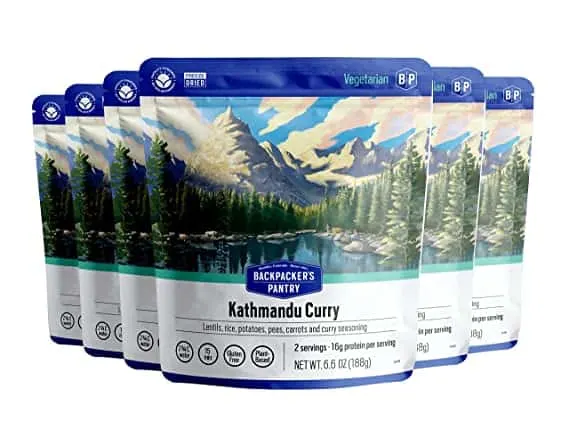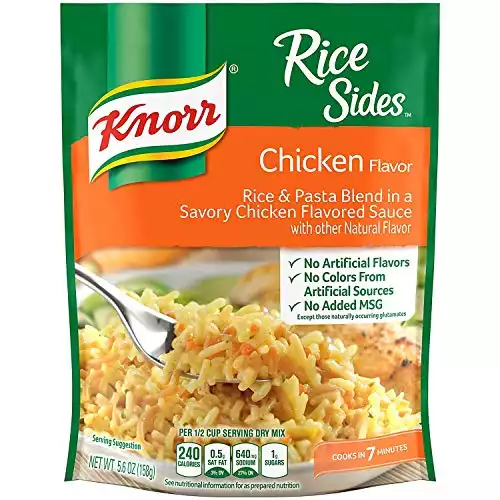 Knorr Rice Sides Chicken 5.6 oz (Pack of 3)
Treat your taste buds with Knorr Rice Sides Creamy Chicken Rice (5.7oz). Our rice & pasta blend expertly combines onions, carrots, rosemary and garlic with the creamy goodness of a chicken-flavored sauce. Our deliciously seasoned rice side dishes are great as part of a delicious main dish or as a standalone side dish.
Buy at Amazon.com
We earn a commission if you click this link and make a purchase at no additional cost to you.
02/14/2023 12:15 pm GMT
When you're on the trail for a few days you can really use additional carbs for energy. Many people turn to foods like rice and pasta for help.
While rice and pasta aren't dehydrated, you can find Knorr's Instant Sides that have a rice or pasta meal that is ready to rehydrate with hot water. They are many flavor options, from classics like mac & cheese to alfredo and cheddar broccoli.
As for rice, some popular choices are the very flavorful Spanish or Taco rice, as well as cheddar broccoli rice. You can find these packets at almost every grocery store for maybe a dollar or so. They can be repackaged in freezer Ziploc bags and cooked either in a bag or in a pot. You can have some of these flavors alone as a meal or add other dehydrated ingredients like meat or veggies.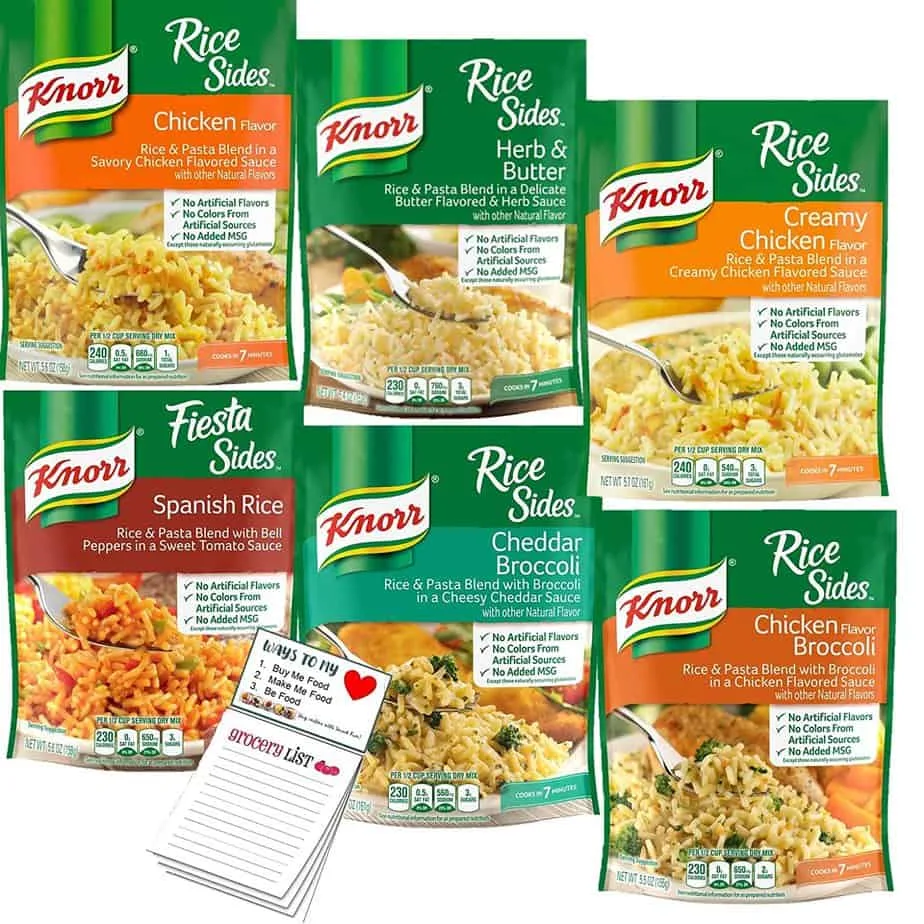 You can pick them up quite easily on Amazon for a good price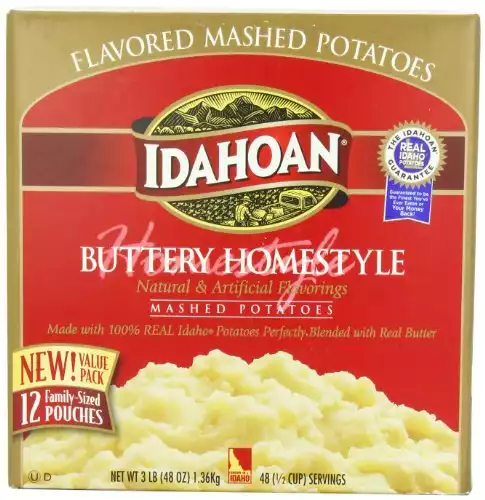 Idahoan Mashed Potatoes | Amazon
4 (1/2 cup) Servings. Homemade taste in 4 minutes. Made with 100% real Idaho potatoes. Perfectly blended with real butter.
Buy at Amazon.com
We earn a commission if you click this link and make a purchase at no additional cost to you.
02/14/2023 01:39 pm GMT
Idahoan Instant Mashed potatoes are another popular at-home quick appetizer just like Knorr. It isn't advised to just have a meal of mashed potatoes but you can enjoy mashed potatoes as part of your meal.
These mashed potatoes don't weigh very much and can easily be placed in a freezer Ziploc bag, which you can also add your water to for rehydration. Idahoan makes more than just plain mashed potatoes. You can also find delicious loaded potatoes or herb roasted potatoes.
This brand is inexpensive, tastes the best out of instant mashed potatoes offerings, and can easily be found at any grocery store. Take along some extra ingredients to doctor up the flavor and you'll have a warm, filling comfort food to enjoy.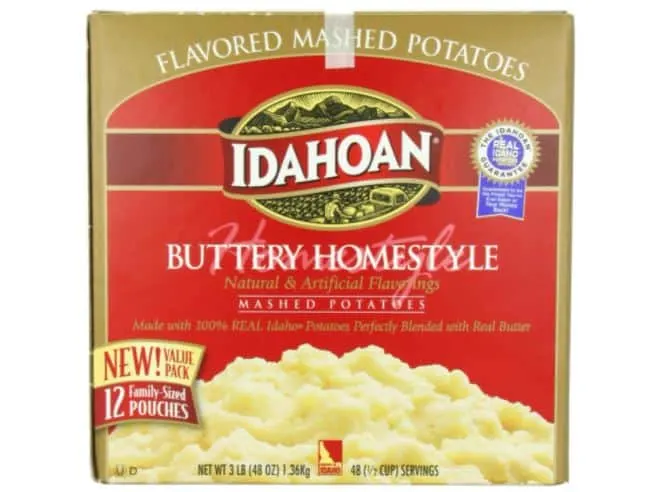 #6 Packit Gourmet Trail Food
Packit Gourmet may not be as well-known of a brand as some others, but this small family-run business makes some of the most nutritious backpacking meals available. Each meal is cooked in a very homestyle way, and simply dehydrated and placed in bags you can cook in.
Packit uses organic and natural ingredients whenever possible. Each package also comes with easy-to-follow cooking instructions, including options for cooking in a bag or in a pot.
Many backpackers agree that you can really taste the difference in Packit Gourmet. The meals are all very nutritious and once rehydrated you can recognize all the ingredients inside. Some good flavors to try are the Big Easy Gumbo, Dottie's Chicken and Dumplings, and the Shepherd's Cottage Pie. Prices for full meals vary from about $6.99 up to $8.99.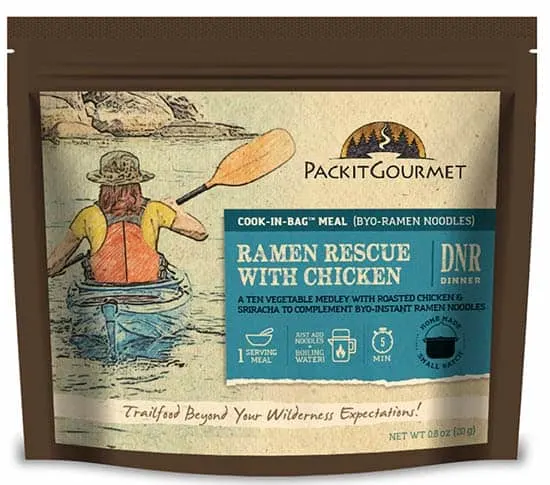 #7 Do-It-Yourself Dehydrated Meals
It seems as though many backpackers that hit the trail on a regular basis end up experimenting with DIY dehydrated meals. Making your own meals is actually quite easy, and only requires some basic planning and prep time.
You can use your oven for dehydrating some things, but most ovens do get to a low enough temp. Instead, you can invest in a dehydrator, which you can also use for making apple chips, fruit leather, and other snacks. You can find hundreds of recipes online for dehydrated meals.
Most of the time it's really as easy as making the meal fresh as you would for lunch or dinner, but instead dehydrating it. If you aren't a fan of cooking you can still save money by simply mixing instant or dehydrated ingredients purchase separately.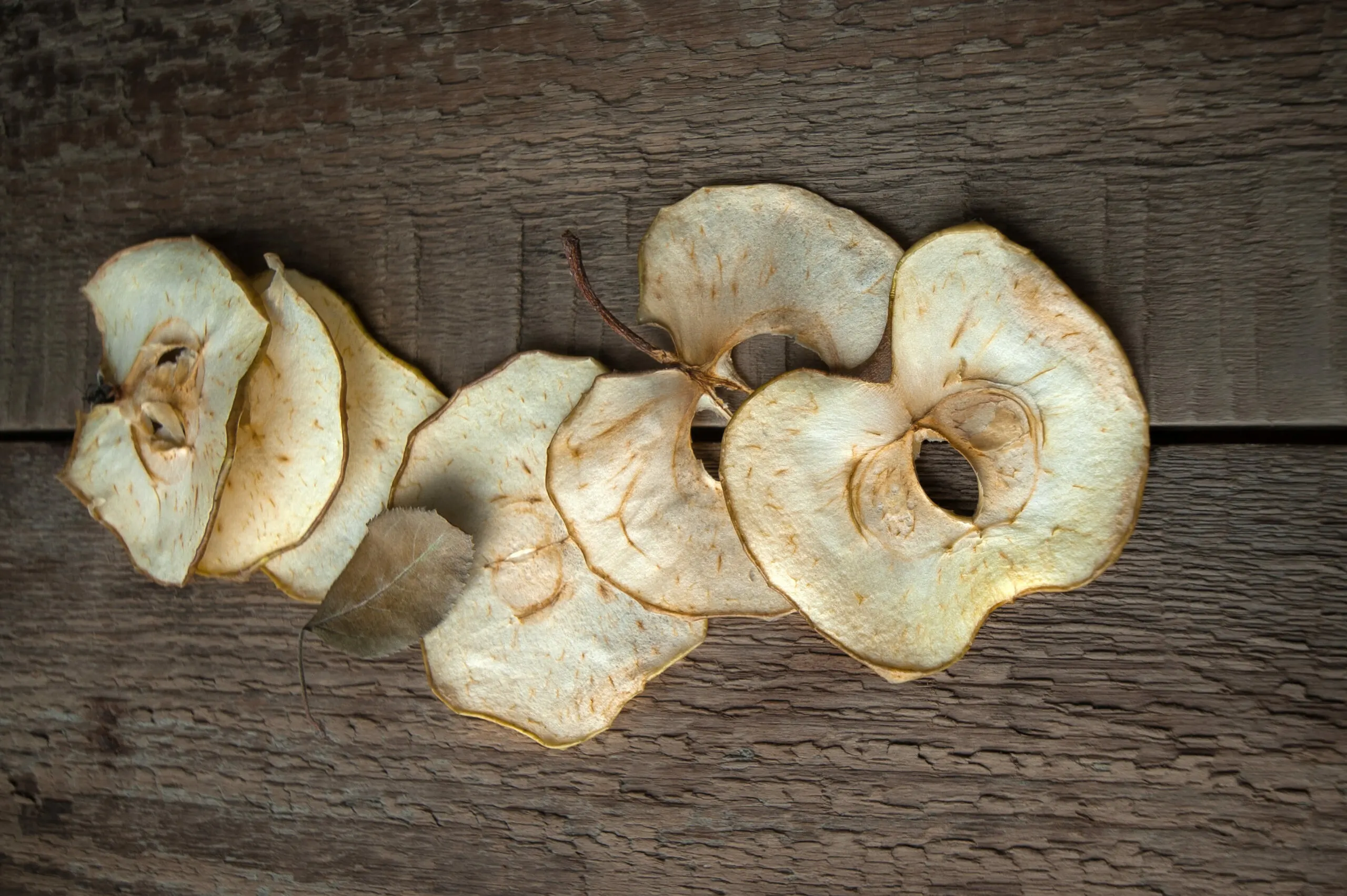 Final Take
Just because you're out in the backcountry doesn't mean you have to live off of candy bars, trail mix, oatmeal, and boring nutrition bars.
Editor's Choice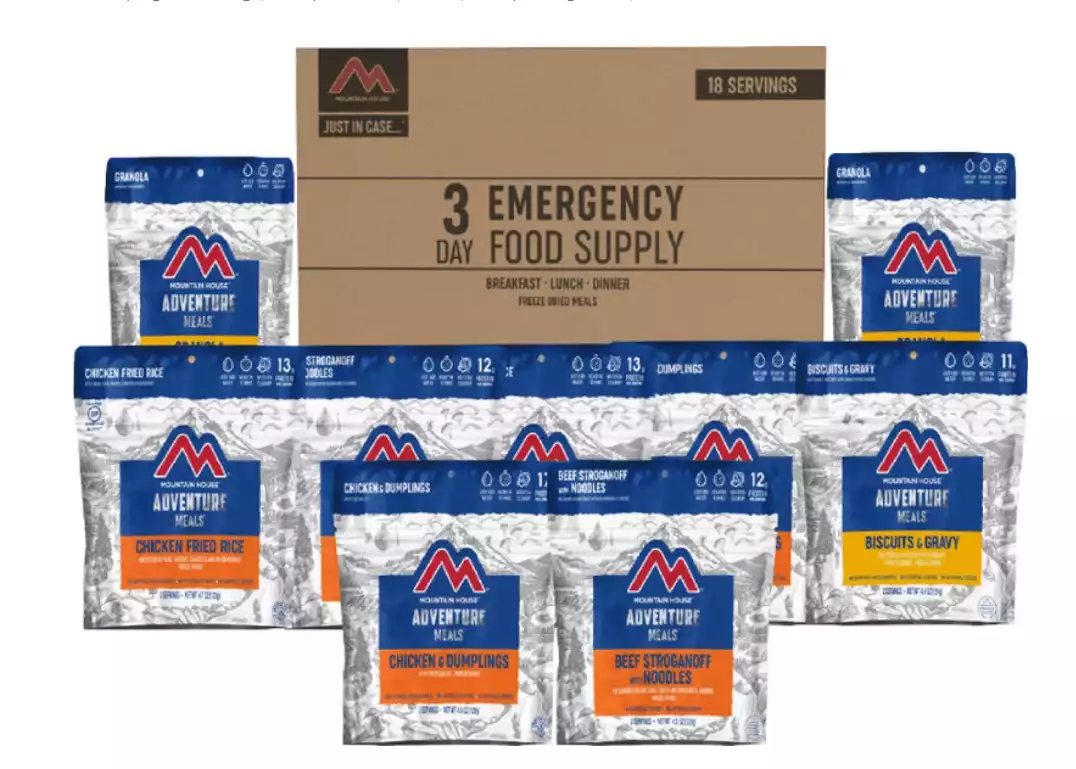 Mountain House | REI
Find your favorite Mountain House products at REI.com
Check prices
We earn a commission if you click this link and make a purchase at no additional cost to you.
Keeping up your energy levels is important, and with dehydrated meals, you can rest assured you're getting everything your body needs without sacrificing taste. These seven brands are considered some of the best in terms of quality, taste, and nutrition.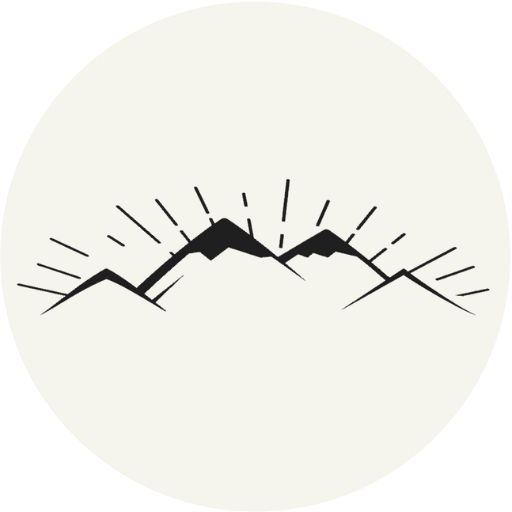 The All-Outdoors Guide team is comprised of enthusiastic experts that enjoy helping others that aspire to be better at outdoor fun. Part of that is making sure you have the right gear and information when it's time to go out and have fun. Some of our team have accomplished amazing feats like climbing 6000 feet to the top of mountains, others have explored every dirt trail they could find and we even have some people that have backpacked solo on various continents. No matter what our readers want to learn and do, our team is here to help them accomplish those goals.