One of the most important pieces of gear for an outdoor enthusiast is their backpack, yet so often a backpack is quickly purchased without much though aside from "Does it look nice?" and "Will it hold all my stuff?". The backpack you choose is not only responsible for carrying all your gear but is also something that is going to be strapped to you for hours a day.
You really want to make sure that the bag you choose is going to be comfortable, easy to organize, as well as large enough to carry everything you need for your adventure.
The first step in backpack shopping is choosing a brand you know you can trust, and one of the most well-known outdoor gear brands is The North Face (TNF). TNF is likely best known for their apparel lines, popular among everyone from urbanites keeping warm in winter to serious outdoor sportsmen needing something reliable and high-performing.
It comes as no surprise that the backpacks they offer are incredibly well-made, with some models have hundreds of positive reviews backing them.
Two of their best backpacks are the North Face Borealis and the Jester pack. Though both North Face backpack models are pretty similar, there are a few significant differences between the two that make make one North Face backpack preferable over the other.
Bottom Line Up Front: Personally, I would prefer the Borealis available here because it has more pouches and an extra 2 liters of space (nothing I hate more than cramped packs!). Otherwise, these two are quite similar.
Continue reading for the full North Face Borealis vs Jester assessment…
TNF designed the Borealis to function as a versatile backpack that can either work for school, work, travel, or as a daypack for outdoor adventures. Despite it's smaller 28 liter size the Borealis is made to be just tough as their more serious backpacking models. It was actually recently updated with a new suspension system that makes it even more comfortable to wear on daylong hikes and excursions.
Like many daypacks the Borealis has one main compartment in which you're going to store majority of your gear. For versatility it does have a laptop sleeve (laptop compartment) that will protect a 15″ laptop, though this benefit is more for those that will be using this for school, work or travel. That being said this padded sleeve can be used to store other delicate items or whatever else you may like to put in it.
The front compartment also has a sleeve to store a tablet or other delicate electronic gadgets. The stretchy mesh side pocket options can be used for gear or water bottles. Finally the front of the backpack has a classic bungee cord which allows you to help compress the bag as well as store other gear, such as a lightweight rain shell or a GPS.
The Borealis backpack is made of:
210D Cordura® nylon mini-ripstop
420D nylon
600D polyester print (on Print colors)
1680D Ballistics nylon
Other specs on this model include:
Total weight of 2 lbs 12.45 oz
Total volume space of 28 liters
Dimensions are 19.75″ x 13.5″ x 8.5″
Laptop sleeve dimensions of 12″ x 13″
You can find the Borealis in 16 different colors, including:
TNF Dark Grey Heather/TNF Medium Grey Heather
TNF Red/Asphalt Grey
TNF Black/Hyper Blue
Shady Blue Heather/Shady Blue
Vintage White Trickonometry/Radiant Yellow
Moonmist Grey/Duck Green
Hero Purple/TNF White
Vintage White Sasquatch/Cardinal Red
Cosmic Blue/Asphalt Grey
Tibetan Orange/Sequoia Red
Thyme/Chinois Green
Cardinal Red/TNF White
Asphalt Grey/Citrine Yellow
TNF Black
Dijon Brown/Poinciana Orange
Asphalt Grey/Picante Red
The Borealis comes in a one-size fits all size and is also available in a women's model, which is made to fit more comfortably on the smaller anatomy of the average woman.
Our Pick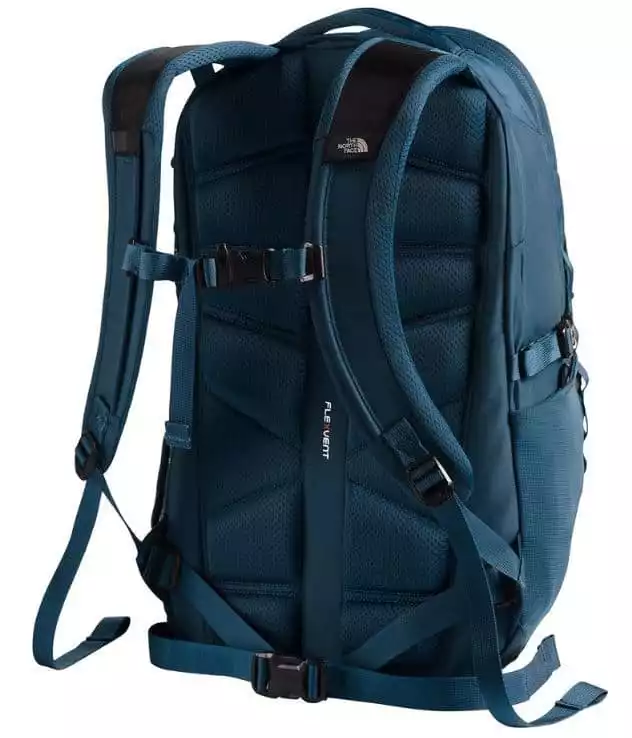 I Prefer the North Face Borealis
More capacity, more pouches, and plenty of ways to pack gear make the Borealis my pick here. The extra space is well worth any marginal cost increase. Check out Backcountry to save 15% off below.
Buy at Backcountry
Buy at EMS
We earn a commission if you click this link and make a purchase at no additional cost to you.
Some of the main features of the Borealis include:
Floating laptop sleeve design for improved protection (vs fixed)
Additional tablet sleeve in front
Additional fleece-lined pocket (external pocket) options for sunglass and other delicate items (zippered pocket)
FlexVent suspension with injection-molded strap and padded back
Mesh back panel and spine channel greatly help with ventilation and comfort
Two water bottles side pocket options
Compression straps on side to adjust backpack size
Easy to grab top handle good for travel
Has a sternum strap with whistle buckle
Waist belt is removable (removable waist belt)
360 reflective bike-light loop, tabs and shoulder webbing for nighttime safety
TNF sells the Borealis backpack and retails for about $89 as of this writing, but check here for the latest prices.
The Jester is very similar in terms of versatility and also was redesigned with a better suspension system, including more comfortable, breathable back and shoulder straps. This 26-liter bag is just a little smaller than the Borealis but still manages to pack quite a lot of gear.
It is great for shorter hikes or for commuting/travel. This one also has a padded laptop sleeve for up to a 15″ laptop. It also has a very nice internal panel in the front compartment (main compartment) to help your organize smaller gear. Just like the Borealis, the Jester backpack also has bungee cords across the front which is always a very useful touch.
The Jester backpack is made of:
600D polyester
450D x 300D heather polyester (on Heather colors)
600D geo emboss polyester (on Emboss colors)
1200D polyester
Other specs on the North Face Jester model include:
Total weight of roughly 2 lbs
Total volume space of 26 liters
Dimensions are 19.75″ x 13.25″ x 7.5″
Laptop sleeve dimensions of 12″ x 14″
The Jester comes in 12 different colors, including:
Terrarium Green Emboss/Lemongrass Green
Mid Grey Dark Heather/Zinc Grey
Zinc Grey/Vaporous Grey
TNF Black
Shady Blue Heather/Urban Navy
London Fog Heather/Chive Green
Asphalt Grey/Picante Red
Blue Aster Emboss/Banff Blue
TNF White Mountain Camo/Metallic Silver
Tibetan Orange/Asphalt Grey
Sulpher Spring Green/Asphalt Grey
Asphalt Grey Dark Heather/Cardinal Red
The Jester is also available in only one size with an additional women's model, just like the Borealis.
The main features for the North Face Jester include:
Similar floating sleeve (no additional padded tablet sleeve)
Also has the FlexVent suspension system
The main compartment has small pockets for organization (zippered and Velcro)
360 reflective material on loops, tabs, and shoulder strap
Two mesh water bottle pocket options (mesh pocket)
Padded handle on top of the bag
Has a sternum strap but no waist belt
TNF sells the Jester for about $65 as of this writing but check this listing for the latest live prices.
North Face Borealis vs Jester: Which is the Better Backpack?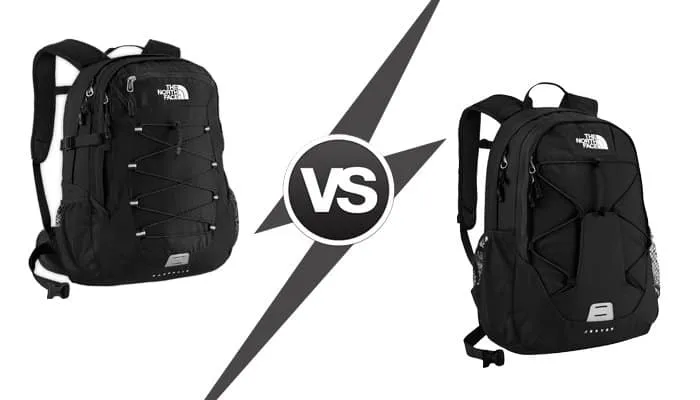 Deciding on one of these backpacks will come down to what you plan on using it for or how much versatility you need.
The Borealis has more features and the addition of a dedicated tablet sleeve would leave you thinking this would be a better choice for urban use or travel. However, it has the durability of an outdoor backpack and the waist belt would also make you think it would be ideal for daypack use on hikes or bike rides.
The Case for the North Face Jester: The Jester is only 2 liters smaller than the Borealis but has less features, which include no waist belt and few organizational compartments. It is more of a basic backpack but when it comes to materials it is super tough and durable.
Since it is slightly smaller the Jester would be best as a small/medium backpack or daypack you can grab when you're in a rush and when you may not be carrying a ton of gear. Check EMS online here for the best seasonal discounts.
The Case for the Borealis: For the added features and 2 liters of space the $24 price increase for the Borealis is probably worth it (check Backcountry.com here to save 15%). That being said if you're really on a budget then the Jester will still do an amazing job.
Our Pick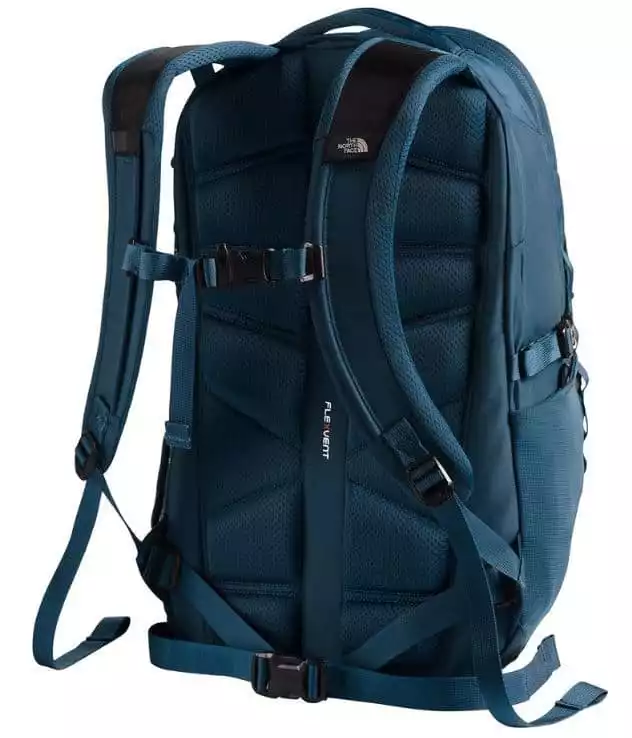 I Prefer the North Face Borealis
More capacity, more pouches, and plenty of ways to pack gear make the Borealis my pick here. The extra space is well worth any marginal cost increase. Check out Backcountry to save 15% off below.
Buy at Backcountry
Buy at EMS
We earn a commission if you click this link and make a purchase at no additional cost to you.
Further Reading on Backpacks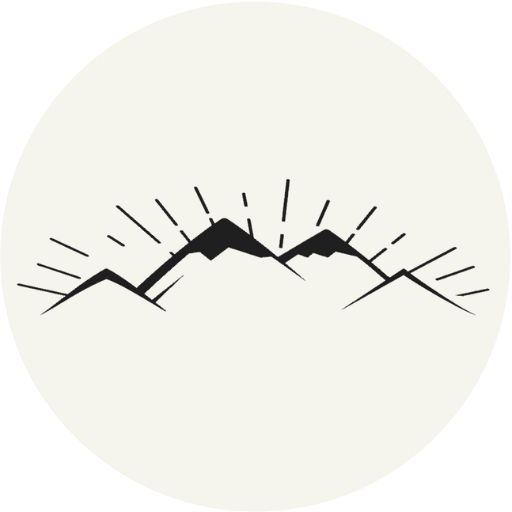 The All-Outdoors Guide team is comprised of enthusiastic experts that enjoy helping others that aspire to be better at outdoor fun. Part of that is making sure you have the right gear and information when it's time to go out and have fun. Some of our team have accomplished amazing feats like climbing 6000 feet to the top of mountains, others have explored every dirt trail they could find and we even have some people that have backpacked solo on various continents. No matter what our readers want to learn and do, our team is here to help them accomplish those goals.