Take a trip to your local camping/outdoor store and you'll probably find an aisle dedicated to dehydrated meals designed for backpackers and campers.
There are a lot of different ways to eat out on the trail and many experienced hikers and outdoor enthusiasts already have their favorite methods. The perfect type of meal is one that is easy enough to transport, one you'll actually enjoy eating, and a meal that will provide enough calories to keep you energized and healthy.
There are two main factors that will first determine exactly what kinds of meals will work best – "car camping" vs backpacking. Car camping simply refers to the casual approach of driving to or close to a campsite whereas backpacking will involve a longer hike to a campsite or a multi-day hiking trip. If you are car camping or only have a very short way to travel, you can carry a heavy bag and thus aren't as limited when it comes to food.
Some car campers bring along fresh ingredients and cook their meals over the campfire with the help of real cookware or even a dutch oven. However, these luxuries aren't exactly possible or even desired by backpackers. When you need to conserve weight as much as possible you really need to look into MRE-style meals and dehydrated options.
MRE stands are Meals Ready to Eat, a common term used to describe military rations. However, MRE can also be used interchangeably by hikers who are looking for meals that they can take on the go. Although a dehydrated meal isn't technically ready to eat as you need to add water, the fact it doesn't require cooking makes it very similar.
If you're new to backpacking and need help with meal options or you're a pro just looking for some new ideas, here are some of the best meals and MREs for backpackers.
Military MREs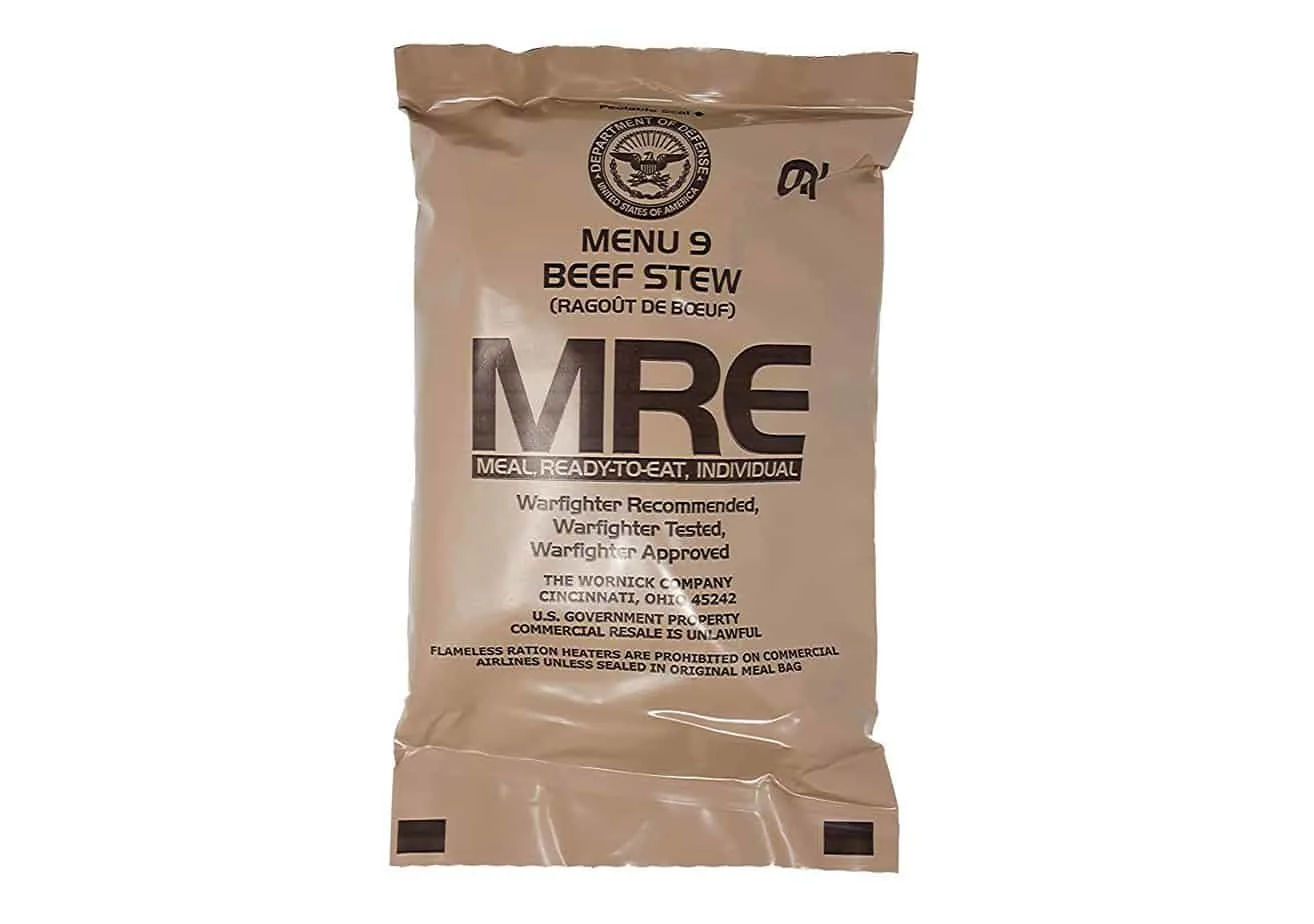 Real military MREs often pop into new backpacker's minds as a meal option. Although rarely used as a regular meal for seasoned backpackers, military MREs can still be a useful (and novel) approach to on-the-go meals.
Pros and Cons
High-calorie meals
Entree comes with a side dish
Comes with dessert items
Jam and peanut butter spreads are very common
Extra carbs in the form of crackers, bread, or tortillas
Often get hot and cold drinks mixes
Uses an FLH or Flameless Ration Heater (water activated)
Not widely available
Heavy as food isn't dehydrated
Can be expensive
The main problem with using military MREs is finding a source for them. You can find random sellers of genuine military MREs on eBay and Amazon.
There are also civilian MRE companies that use military-grade components. The latter option would be the most reliable source. MRE prices can vary widely, from $8 to $15+ per meal (more for military MRE vs civilian). If you really like MREs and find the opportunity to buy a case in bulk for a good price, jump on it!
The secondary issue is the weight of a military MRE. The meal isn't dehydrated, so essentially you're carrying the full weight of the meal. This is not at all ideal for thru-hikers or light backpackers, but probably isn't a concern for the car camper or casual weekend backpacker.
Backpacker's Pantry
Backpacker's Pantry is arguably one of the best-dehydrated meal companies in the US. This company was actually founded back in 1951 as a supplier of tasty, lightweight foods for the Girl Scouts. Backpacker's Pantry has come a long way since then and many of their meals are touted as being some of the higher quality options available from big dehydrated meal companies.
Pros and Cons
Readily available online and in some stores
Meals contain no MSG
Produces both dehydrated and freeze-dried foods
Focuses on all-natural and/or organic options
The average prep time is roughly 13 minutes
Comes in 1-, 2-, or 4-person meals
Backpacker's Pantry also makes drink mixes, desserts (freeze-dried ice cream, anyone?), snacks, and vegan meals. You'll also a decent selection of low-sodium meals too, which is a real boon for those watching their sodium intake. Dehydrated backpacking meals are often very salty, so this is a huge plus for some.
Many dedicated outdoor and camping stores will carry Backpacker's Pantry products, but you probably won't find them in stores with very small selections (i.e. a Walmart). That being said, you can easily order meals online and find promo codes for free shipping.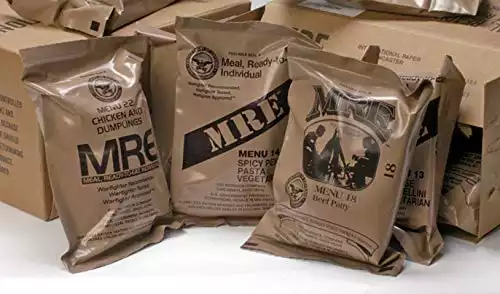 Mountain House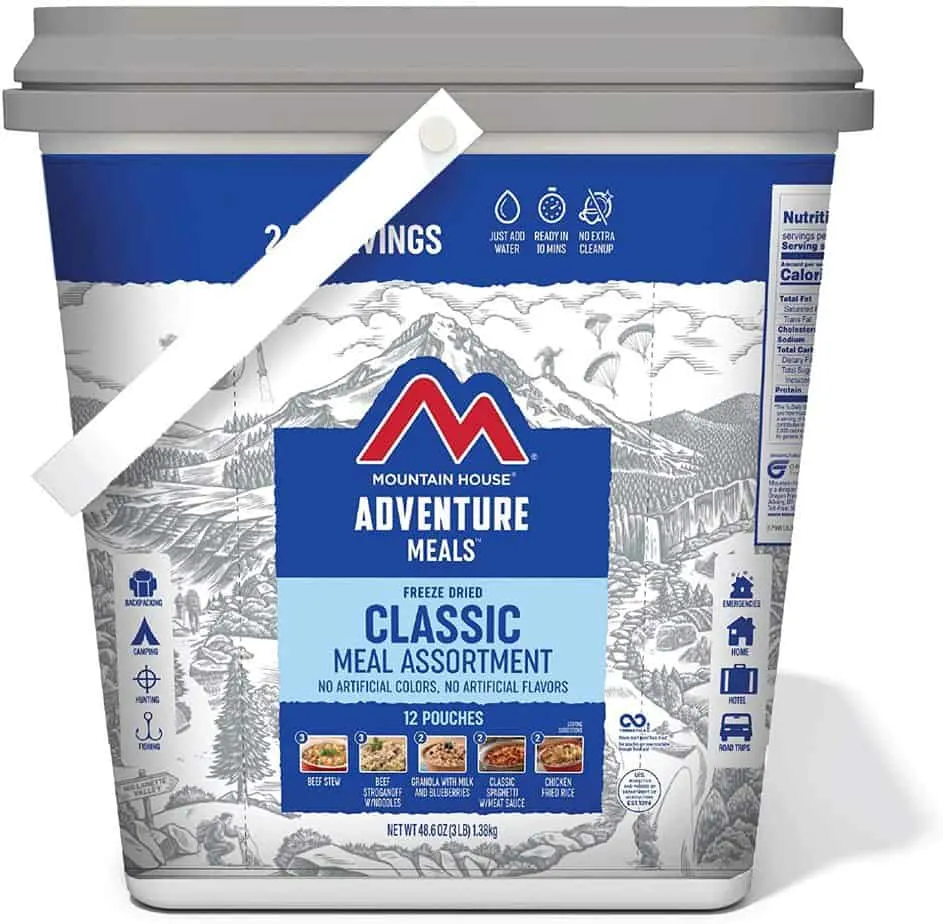 Another huge company in the backpacking meal industry that often competes heavily with Backpacker's Pantry is Mountain House.
Mountain House is a US company located in Oregon that was founded in 1969. Mountain House originally produced on-the-go meals for US Special Forces during the Vietnam War. As the company name suggests, their goal was to provide tasty, home-cooked style meals for soldiers. This company moved on to provide meals for other military branches before finally breaking into the consumer market.
Pros and Cons
Huge variety of meal options – breakfasts, entrees, sides & meats, desserts, etc
Easy stand-up pouch design allows for easy pouring and eating
Average about 8-10 minutes to rehydrate
Most widely available brand
Easy to build in bulk cases
Often very tasty but some excessively salty
Some noodle and rice dishes either too dry or too wet
Averages about $8 per meal
Mid-calorie range
Not gluten- or soy-free
Mountain House's main advantages are that the meals are often quite good, there is a nice variety (and more being developed every year), and you can find this brand in basically every camp cooking aisle. They are a great staple to have that many backpackers around the nation rely on.
Although it might not be the most healthy option, it certainly has enough calories to keep you energized and enough variety that you won't get bored. If you have zero experience with backpacking meals, this is a great brand to start off with.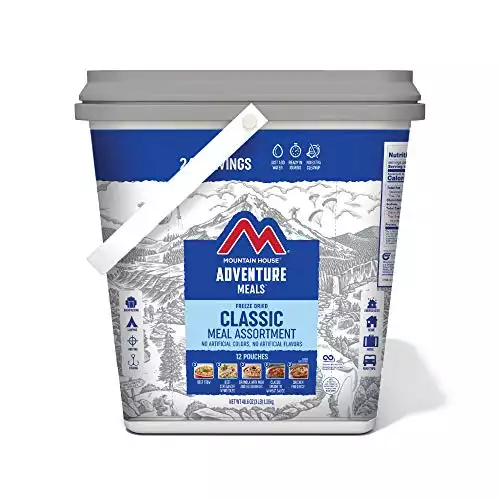 Homemade Dehydrated Meals
Many backpackers get so caught up in trying to find the perfect brand that they forget that meals can easily be made at home as well. Homemade dehydrated meals are incredibly easy to make and really offer incredible versatility. You can buy a dehydrator and really make everything from scratch or you can also buy base ingredients that are already freeze-dried or dehydrated and make your own meals that way (if you don't own a dehydrator).
Another option is to use Ziploc or vacuum-sealed bags to create individual MRE-style bags that have an entree, a side, a drink, and snacks. This is very exciting and you can mix-and-match as much as you'd like to. Check out your local grocery store for instant dehydrated foods as well, like noodles, instant rice, instant couscous, and instant mashed potatoes.
You can find incredibly helpful sources and forums online on how people put together their own military-esque MREs using a combination of homemade and store-bought food items.
Don't be afraid to experiment and mix things up. Try out different flavors and play around with recipes of your own. Backpacking meals don't have to be boring and you can really find some borderline gourmet-quality MREs and dehydrated meals out there. Although not always ideal for backpacking, real military MREs can be a fun idea for more casual trips where you'd like to try something new
Check out online sources and your own local outdoor supply stores for the backpacking meals featured here. If you find one you really love, consider saving money by buying in bulk or cases.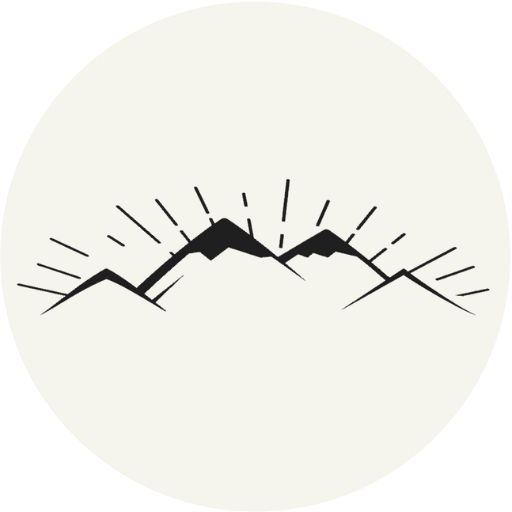 The All-Outdoors Guide team is comprised of enthusiastic experts that enjoy helping others that aspire to be better at outdoor fun. Part of that is making sure you have the right gear and information when it's time to go out and have fun. Some of our team have accomplished amazing feats like climbing 6000 feet to the top of mountains, others have explored every dirt trail they could find and we even have some people that have backpacked solo on various continents. No matter what our readers want to learn and do, our team is here to help them accomplish those goals.