Breakfast is the most important meal of the day! A healthy, satisfying breakfast essentially sets the stage for a productive, enjoyable day on the trail.
This meal raises your energy levels and gives you the fuel you need to get your day starts. It also lowers your cortisol levels, which peaks before waking up. When you're out on a backpacking trip, meals are even more important than they are at home, but only if you take the time to put together healthy options.
It's easy to rely on sugar-laden breakfast bars or other store-bought products, even if it isn't the best choice. Some sugars and carbs will keep your energy level up but rely solely on unhealthy breakfasts isn't going to do you any favors in the long run.
Here are some healthy backpacking breakfast ideas that are perfect to start your day on the road.
Instant Cereals
One of my favorite wholesome, tasty, and easy backpacking breakfast ideas is instant cereals.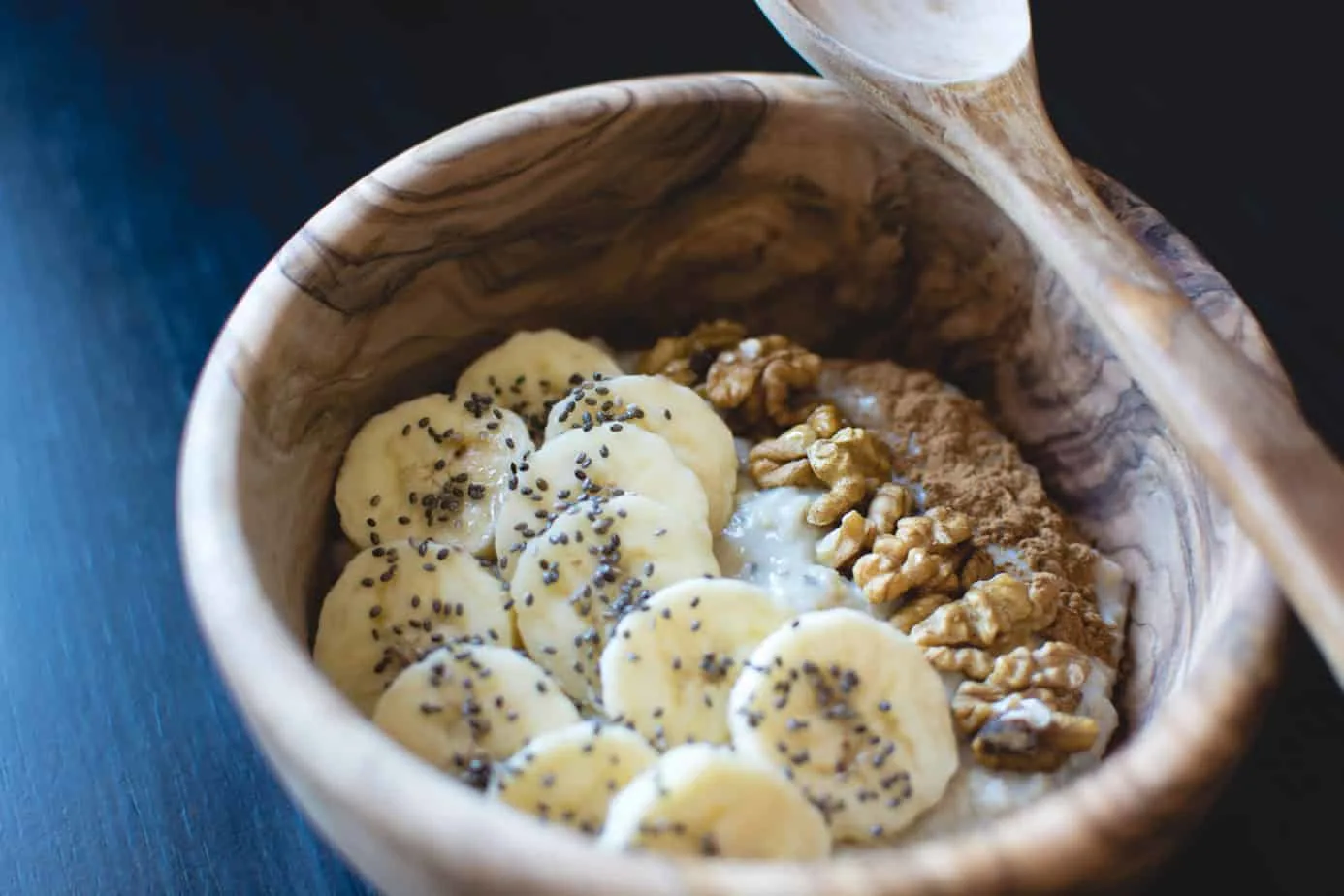 Instant oatmeal is a classic breakfast for backpackers. It's healthy, filling, and can easily be made with only hot water. Rather than buying those little packets of sugar-filled instant oatmeal from the store, a better option is to put together your own oatmeal blends at home.
All you need for basic oatmeal is:
½ cup of instant oatmeal
2 tablespoons of dehydrated milk powder
1 teaspoon of white or brown sugar
Add your instant oatmeal blend to a quart-sized thick freezer-style Ziploc bag. Only use a freezer bag as other types won't be able to handle the heat. When you're ready to make your oatmeal, simply add 1 cup of hot water to the bag and let sit until ready to eat. You could also put the oatmeal directly into your cooking pot if you prefer.
If you're not a fan of oatmeal or just want to change up your breakfast meal, Cream of Wheat is a great alternative. Not to mention it's just as simple to make as instant oatmeal.
Here's what you'll need:
¼ cup of Cream of Wheat
Pinch of salt
Add 1 cup of hot water to the mix, just like you would with oatmeal.
Grits are a favorite in the south and taste particularly great if you add in savory toppings. For this recipe, you'll want instant grits or "5-minute grits". Be sure to purchase the right one.
To make the foundation of this meal, you'll need:
¼ cup of instant grits
Pinch of salt
For grits, you'll want to add ¾ cup of hot water.
You will also want to add some tasty ingredients to make the oatmeal taste better and give you more energy. Some ideas for toppings to add include:
Dried fruit – cranberries, blueberries, strawberries, apple, banana chips, apricot
Chopped nuts – almonds, walnuts, macadamia nuts, hazelnuts
Seeds – sunflower seeds, chia, flax, hemp
Protein powder – vanilla or chocolate
Flavored powders – vanilla, almond, orange, lemon
Hot chocolate powder packets
Spices – cinnamon, nutmeg, pumpkin pie spice
Savory – egg white powder, bacon bits, powdered cheese
Instant cereal may seem boring but only if you use the same toppings over and over again. Don't be afraid to spice things up and get creative.
Pancakes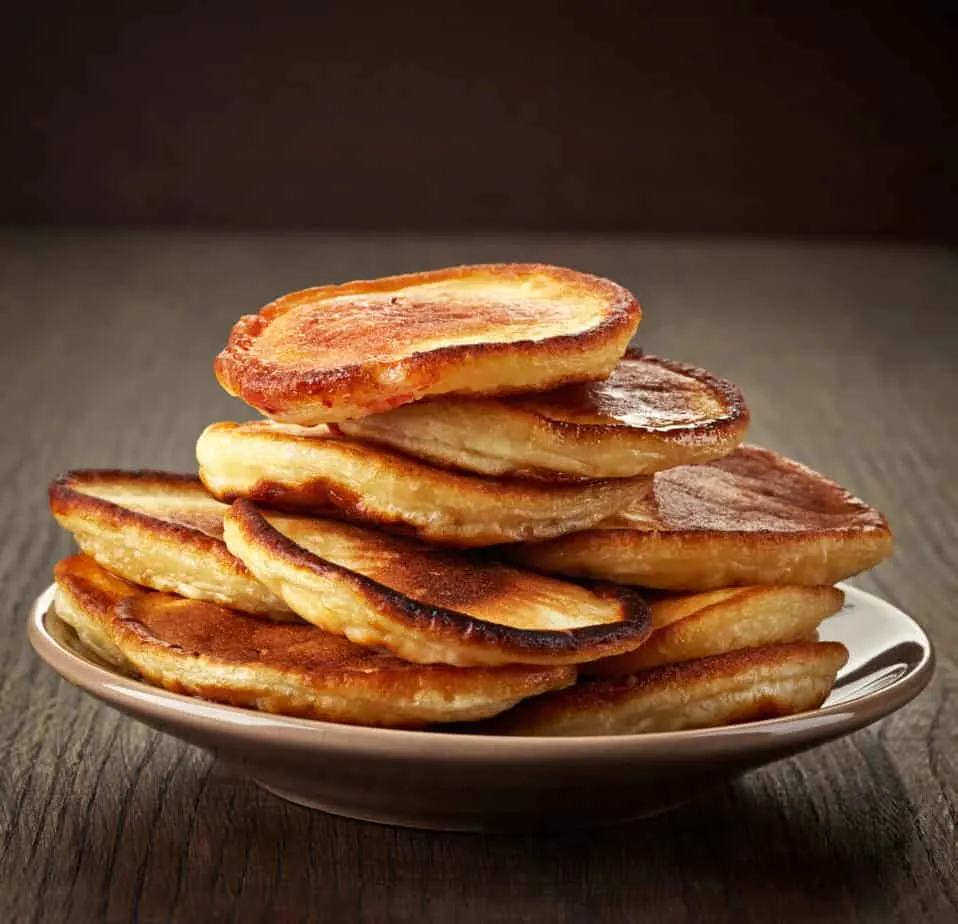 Pancakes may seem like a hassle but making them can actually be quite simple. The only extra things you'll need to take are a small pan to cook the pancakes on and a spatula (although you can make a fork work).
The trick to making pancakes on the trail is to use a mix that only requires water to make. You'll want to bring along in a Ziploc is:
½ cup dry pancake powder
1 tablespoon powdered milk
Also, to grease your pan you can bring either a very small container of ghee or a packet of butter which can be found at fast-food restaurants.
To prepare simply transfer the powder to an empty water bottle and add in enough water to make the proper pancake batter consistency. Be sure your pan is ready on the fire and cook them just as you would at home.
Feel free to add dried fruits or other toppings to the pancake batter. To really take your pancakes up a notch, use them as a wrap. For example, take along some small packets of peanut butter or nut butter and spread them inside the pancake. Added some dried fruit or even fresh fruit (banana is perfect) inside the pancake and roll it up.
Bacon, Egg & Cheese Potatoes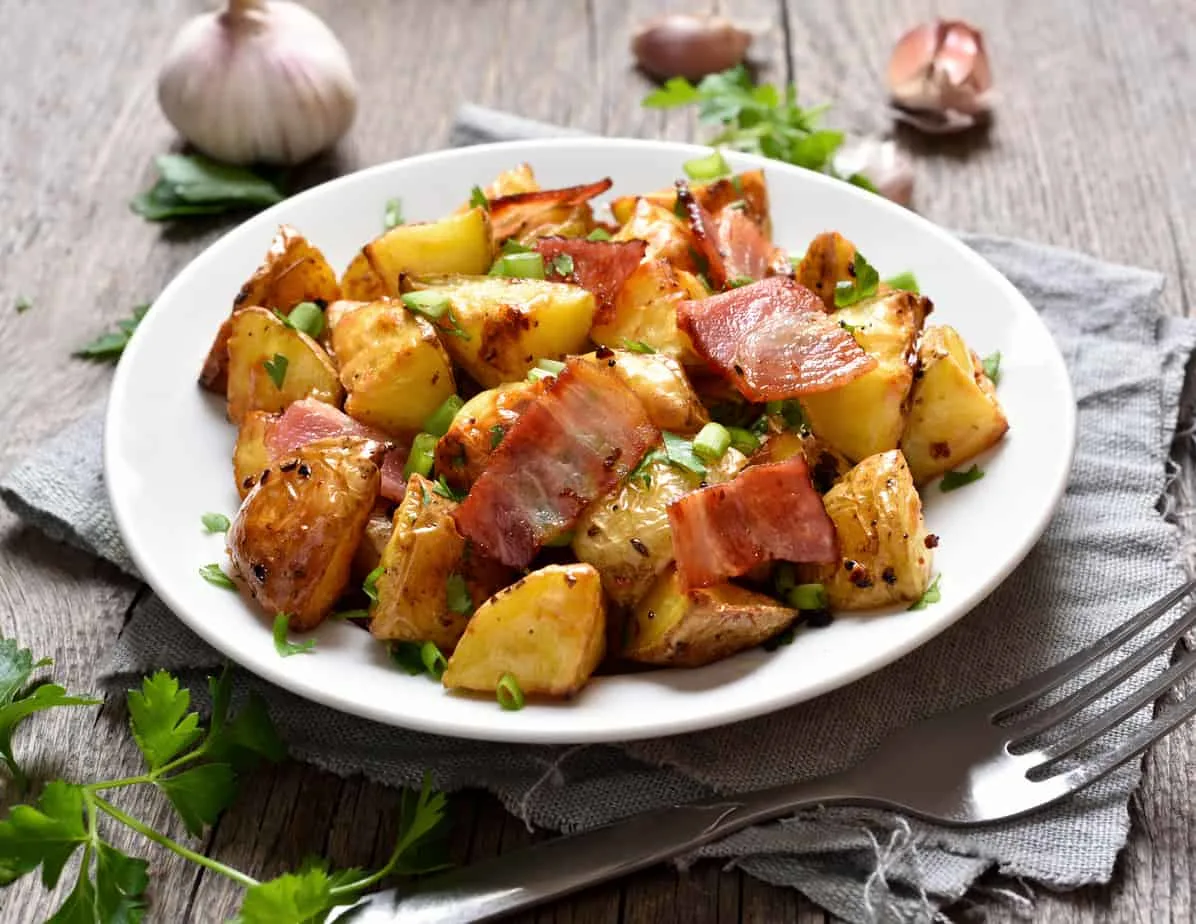 Everyone is different – some people crave something sweet for breakfast while others want something savory. If you fall into the latter category then this recipe will be perfect for you. Bacon and egg is a classic combo, and the addition of potatoes really gives it staying power.
Grab yourself another freezer bag and add in:
1 packet of instant mashed potatoes
½-1 tablespoon of powdered cheese
2 tablespoons of bacon bits
2 tablespoons of powdered egg
Add in the amount of water listed on the instant mashed potato package, plus a tiny bit extra to account for the eggs. Mix together with hot water in the bag, close, and let it sit until the potatoes are ready.
Just like instant cereals, you can really add whatever extra toppings or ingredients you feel like. Some other ideas include dehydrated chopped chives, garlic powder, powdered milk for creaminess, a packet of parmesan cheese or red pepper flake (from pizza joints), or a packet of butter (from fast-food restaurants).
Breakfast Biscotti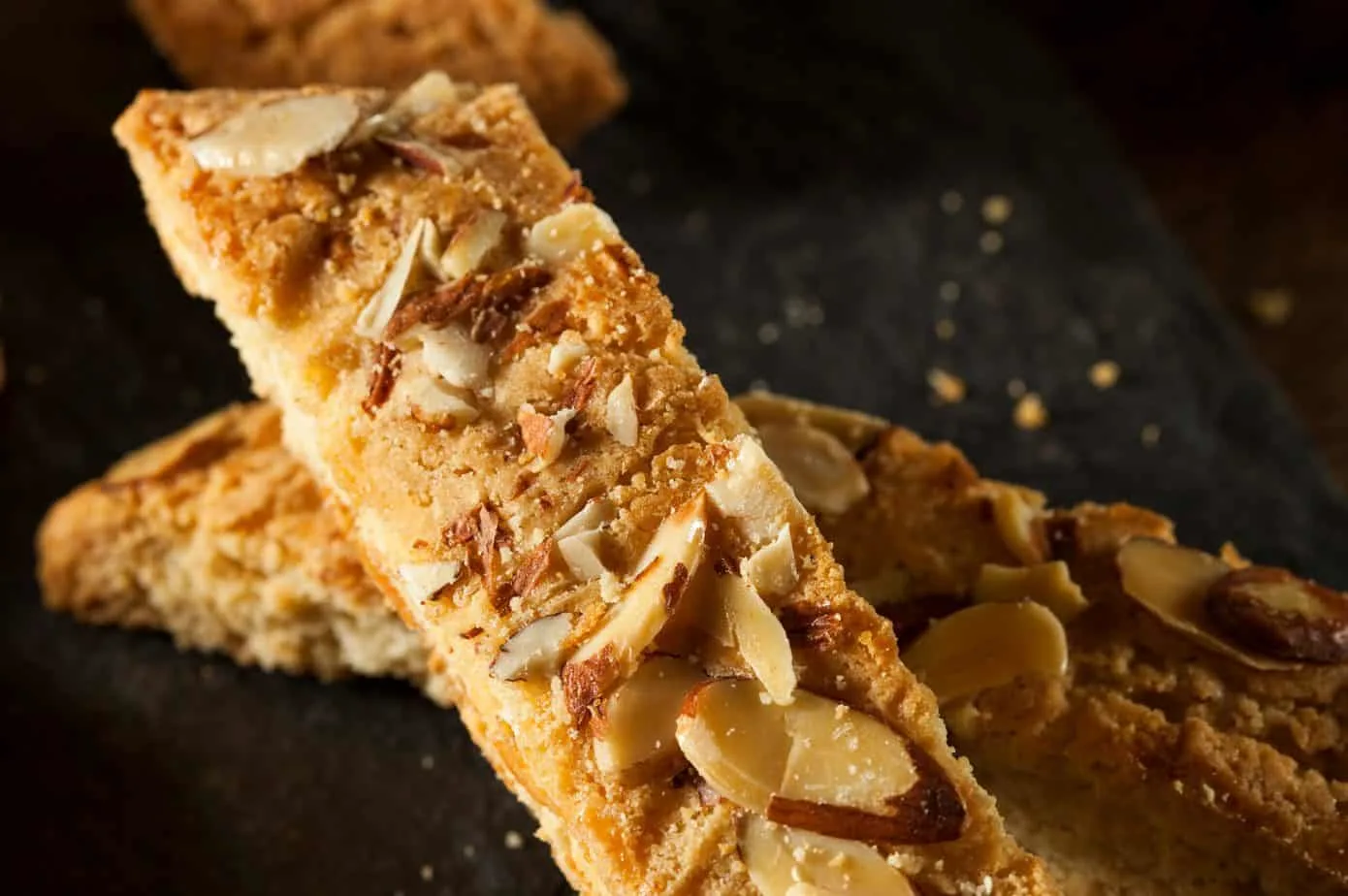 If you really want a change from the norm and you enjoy doing some baking at home, a biscotti is an excellent backpacking breakfast idea. It is crunchy, hard enough that it won't crumble in your backpack, and it will store well for second or even third-day breakfasts.
In the spirit of breakfast, here is a tasty chocolate chip & coffee biscotti, made especially with backpackers in mind.
2 ¾ cups of flour
1 cup sugar (can substitute brown)
1 tsp cinnamon
¼ teaspoon salt
2 tablespoons ground coffee (dark roast is best)
1 cup chocolate chips (go for dark chocolate for health)
2 tablespoons canola oil (or coconut oil)
2 tablespoons vanilla extract
3 large eggs
Combine dry ingredients and wet ingredients separately, then add the dry to the wet. Once well combined and kneaded, add dough into a baking dish. Press evenly into the dish and bake at 350F for 35 minutes.
Reduce temp to 325F and remove from oven to brush lightly with water. Bake again for 5 minutes. Once cooled, cut into your desired size bars and turn the bars upside down to cook for an additional 10 minutes.
Finally, once they have cooled again, place them into Ziploc baggies for storage. These bars are perfect with a cup of tea or coffee in the morning, especially since they are dense enough to dip into a hot beverage.
Backpacking Breakfast Ideas – Final Thoughts
Taking the time to plan your breakfasts and prepare them at home will prevent you from stocking up on junk foods from the store. Breakfast should never be skipped and with these meal ideas you can rest assured that you will feel satiated, energized and ready to head out into the backcountry.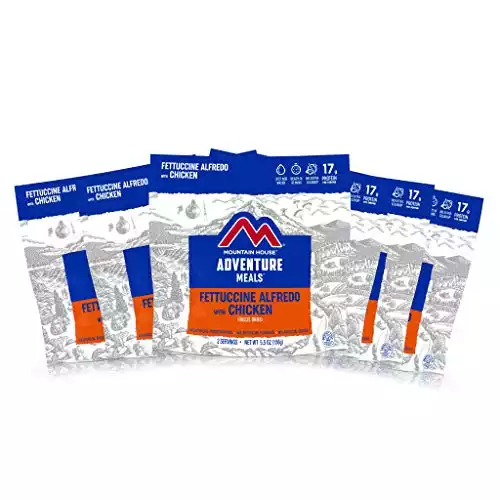 Mountain House Fettuccine Alfredo with Chicken | Amazon
Made with no artificial flavors, colors or preservatives. Case contains six total pouches or twelve total servings. A pouch is great for one hungry backpacker, delicious dinner at home, or split with your camping buddy.
Buy at Amazon.com
We earn a commission if you click this link and make a purchase at no additional cost to you.
02/14/2023 11:34 am GMT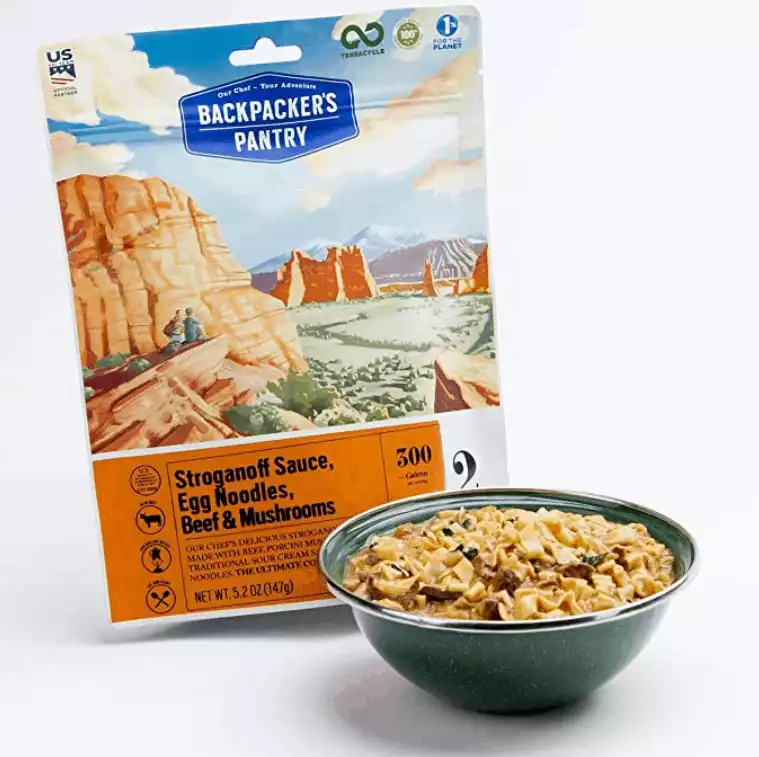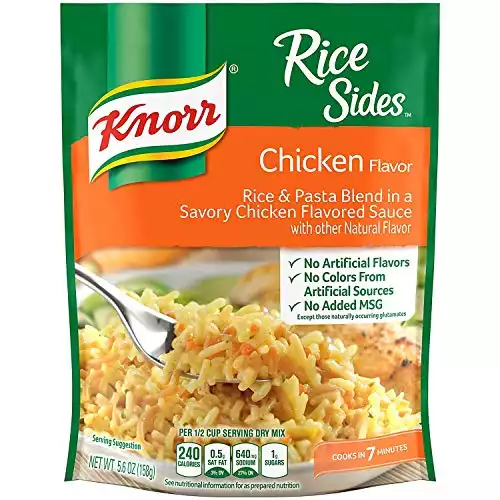 Knorr Rice Sides Chicken 5.6 oz (Pack of 3)
Treat your taste buds with Knorr Rice Sides Creamy Chicken Rice (5.7oz). Our rice & pasta blend expertly combines onions, carrots, rosemary and garlic with the creamy goodness of a chicken-flavored sauce. Our deliciously seasoned rice side dishes are great as part of a delicious main dish or as a standalone side dish.
Buy at Amazon.com
We earn a commission if you click this link and make a purchase at no additional cost to you.
02/14/2023 12:15 pm GMT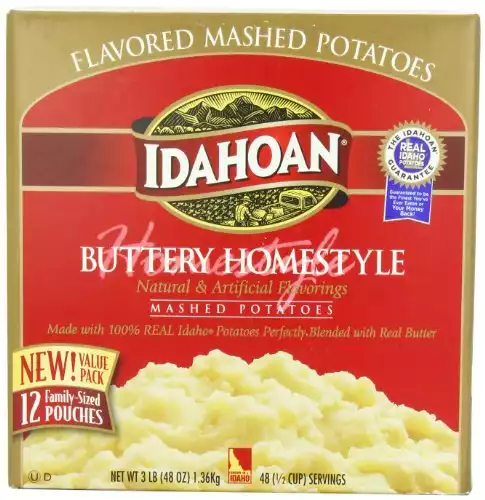 Idahoan Mashed Potatoes | Amazon
4 (1/2 cup) Servings. Homemade taste in 4 minutes. Made with 100% real Idaho potatoes. Perfectly blended with real butter.
Buy at Amazon.com
We earn a commission if you click this link and make a purchase at no additional cost to you.
02/14/2023 01:39 pm GMT
Recommended Reads: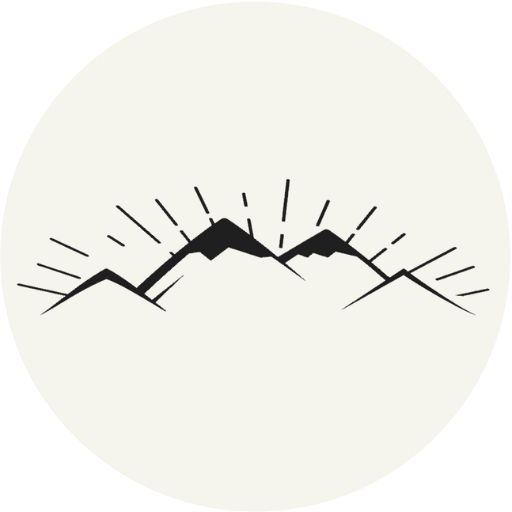 The All-Outdoors Guide team is comprised of enthusiastic experts that enjoy helping others that aspire to be better at outdoor fun. Part of that is making sure you have the right gear and information when it's time to go out and have fun. Some of our team have accomplished amazing feats like climbing 6000 feet to the top of mountains, others have explored every dirt trail they could find and we even have some people that have backpacked solo on various continents. No matter what our readers want to learn and do, our team is here to help them accomplish those goals.