Hiking and backpacking may be a popular outdoor hobby for many people but even avid enthusiasts seem to hang up their boots once the weather gets cold. Just because the temperatures drop and snow starts falling doesn't mean hiking can no longer be enjoyable.
Bottom Line Up Front: My favorite go-to winter hiking boot is the Vasque Snowblime UltraDry.
The key to having fun hiking in the winter is to wear plenty of warm layers, buy some extra thick warm socks and invest in a pair of insulated hiking boots. Shopping for regular hiking boots can be difficult, let alone trying to find a quality pair of insulated boots.
Here are 3 highly praised pairs of insulated boots for both men and women.
#3 Keen Revel III
Keen may have only been around since 2003 but they have quickly become a well-known brand of footwear. Though they are primarily known for their sandals and casual footwear, they have quite an impressive selection of hiking boots. The Revel lll is one of their high-quality insulated boots available.
The Revel lll is a true winter hiking boot and looks quite traditional in appearance. This is important to some people as some insulated hiking boots look very bulky and unattractive, much like a regular snow boot. Keen offers the Revell lll in both men's and women's sizes- men's sizes are 7 to 15 and women's are 5 to 11, both have half sizes available.
Keen created this boot to be used in cold wet weather as well as snow. These boots are made with a Nubuck leather upper and KEEN.DRY lining makes this boot waterproof but very breathable.
The sole of the boot is a tough rubber able to take on all types of terrain. Both models of these boots have built-in Gator ring hooks so you can attach gaiters for lower leg protection or keep snow out.
The inside of the Revel lll is comfortable, breathable, and well insulated. The Thermal Heat Shield footbed is composed of two layers: a soft outside with a thermal foil interior. This footbed is perfect for trapping heat within the boot and better improving the insulating capabilities.
The Revel lll has 2 types of insulation: KEEN.WARM and Heat Trapolator. KEEN.WARM is lightweight insulation made of charcoal bamboo. Aside from being effective at keeping your feet toasty, the charcoal I naturally anti-microbial. The Heat Trapolator is 3 layers of insulation to further trap in warmth.
Keen's Revel lll is a very warm boot but best suited for moderately cold temperatures and in light snow. Like some other insulated boots, the insulation works most effectively when the wearer is moving. If you plan to stand around idly, like at a campsite, you should double up on socks.
#2 Merrell Polarand 8 Waterproof
Few brands have become as synonymous with quality hiking boots as Merrell has. They have been around since 1981 and continue to produce some of the best outdoor footwear available. Merrel is also well-known for its sturdy yet comfortable winter boots that are popular among those who live in bitterly cold climates.
Merrell combined their popular hiking boots and their warm winter boots into one particularly good model: the Polarand 8 Waterproof.
The Polarand 8 Waterproof is an 8" tall insulated hiking boot that is suitable for hiking as well as snowshoeing. It is available for men and women, with half and whole sizes ranging from 7 to 15 and 5 to 11 respectively. There is a medium width available for those who need it or for those with narrow feet but like to double or triple sock.
The outside of this boot consists of a 1.5mm waterproof leather upper complete with a rubber toe rand for added durability. Both boots have a gender-specific last so women won't need to worry about a boot that doesn't hug their feet securely. The entire boot is treated with M-Select DRY which further improves its waterproofing capabilities while still allowing air circulation around the feet.
These boots also have the M-Select ICE GRIP tunes on the outsole so you can get a very stable grip on slippery surfaces. Furthermore, the boots have 6mm lugs in the men's boot and 4mm lugs in the women's boot which really dig into slushy, wet, and snowy terrain. The heel of the boot is specifically molded to keep snowshoes on snugly.
The inside of the Polarand 8 has Merrel's Activ Heat footbed that reflects heat back to the feet. Air cushioning in the heel also ensures that the joints in the feet and ankle remain protected. Merrel used Thinsulate insulation in the tongue, quarter, and toe cap, ranging from 250 to 400 grams.
All Thinsulate is treated with the M-Select FRESH odor control. Altogether the men's Polarand weighs 3lb 1oz and the women's is 2lb 4oz.
Merrell really outdid themselves with the Polarand 8 boot. It is an attractive, sleek-looking boot that combines amazing warmth with incredible traction capabilities. It's versatile enough to be used for any outdoor winter activities and is especially suited for snowshoeing. If you need a boot that can be used for anything and keep your feet toasty, you won't be disappointed with this model.
#1 Vasque Snowblime UltraDry
Vasque is all about hiking and outdoor footwear. With 7 different highly praised models of winter hiking boots that are all insulated and waterproof, you know the brand knows what they are doing when it comes to combing warmth, versatility, and durability. It's hard to pick just one but the Snowblime UltraDry may just be the ideal cold weather/winter hiking boot.
Traditional of the Vasque brand, this boot is primarily made of 1.8mm leather which has been treated with a special polyurethane coating called their UltraDry Waterproofing System. Portions of the boot where flexibility is key, like the collar (which is also fleece-lined), they used a waterproof textile mesh. You can rest assured that regardless of how slushy and wet the trail is, your feet will stay dry.
The sole of this boot is Vasque's signature Venture with ColdHold Compound. The insole is a dual-density EVA while the midsole (the layer between the insole and outsole) consists of a molded EVA with a TPU shank.
A Perpetuum last serves as the foundation of the entire boot. Since this boot functions as both a hiking boot and a snowshoeing boot, there are some other important features.
There is a rubber toe rand for added protection and a molded rubber heel designed to keep snowshoe straps on snugly. Since this boot isn't designed for high snow, Vasque added d-rings for attaching gaiters. This is useful if you plan to go through deep snow or are snowshoeing and want to prevent snow from flying into the boot as you walk.
As for insulation, the Snowblime has 200 grams of 3M Thinsulate. As you can tell, this boot isn't as insulated as the other two on this list but still has a firm place as an everyday winter hiking boot. The Snowblime Ultradry is available for both men and women in both whole and half sizes.
The men's boots weigh 3lbs and come in sizes from 7 to 14. The women's boots weigh less at 2lbs 8oz and are available in 6 to 11. If you plan to dabble in winter hiking or live in an area with mild to moderate winters, you're going to really enjoy the Vasque Snowblime Ultradry.
The Final Lace
Hiking in the winter can be just as enjoyable of an adventure as hiking in the summer. In fact, it may be even more peaceful due to the quietness of the season. So many hikers take off winter which means many trails will likely be unused. Think about investing in a good pair of insulated hiking boots so you can comfortably and safely hit the trail once the snowfalls.
Looking for Other Kinds of Hiking Boots?
Trying to find a good pair of hiking boots specifically built for women? See this guide.
Looking for hiking boots for hot weather? Check out the guide here.
Looking for the best Men's hiking boots? See our resource here.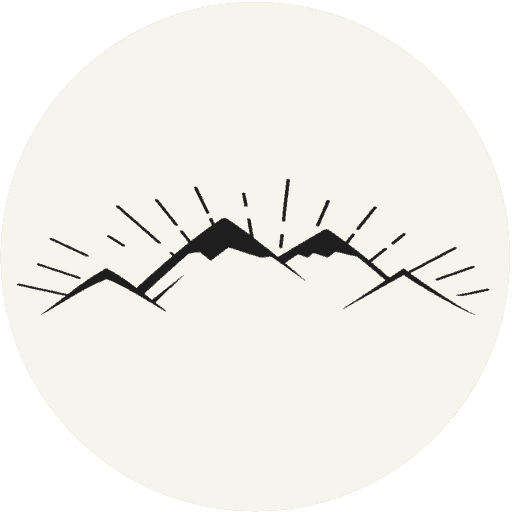 The All-Outdoors Guide team is comprised of enthusiastic experts that enjoy helping others that aspire to be better at outdoor fun. Part of that is making sure you have the right gear and information when it's time to go out and have fun. Some of our team have accomplished amazing feats like climbing 6000 feet to the top of mountains, others have explored every dirt trail they could find and we even have some people that have backpacked solo on various continents. No matter what our readers want to learn and do, our team is here to help them accomplish those goals.