Winter is arriving in a few short months and before you know it you'll need to lace up your winter hiking boots for added warmth. While you may love your regular hiking boots, they just might not cut it for the wet, cold snow and ice.
Winter hiking boots are designed with durable soles for better traction in wet conditions, higher shanks, and warmer linings. So now there is no excuse for you to stop hiking in the long winter months.
NOTE: if you are looking for the top women's hiking boots for the other (non-Winter) seasons, check out his article.
We evaluated each boot for durability, weight, stability, comfort, water resistance, and prices. It's easy to spend hundreds of dollars for winter hiking boots. We picked the three best boots that will meet a variety of your winter outdoor needs at three different price points.
Whether you're looking for a mountaineering boot, a day hiker, or even a boot to wear shoveling the driveway, we got your best winter hiking boots for winter. Bring on the snow!
Our Top 3 Picks for Winter Hiking Boots for Women
Lowa Renegade GTX Mid Boot
The Lowa Renegade GTX hiking boot is one of the most popular winter hiking boots for women. Its new Monowrap frame construction helps reduce the boot's weight and improves its stability for an even better fit. The Renegade GTX is built with a women's specific last and a stiffer shank for extra comfort.
The Gore-Tex liner helps seal out moisture while also allowing water vapor to escape so you can take these boots through the heavy snow and streams and still have dry feet. Additionally, the boot is equipped with a Vibram Evo outsole for solid traction on mixed terrain.
The Renegade GTX is a light midweight hiking boot weighing in at about 2.3 pounds. The boot is well constructed with Lowa's Monowrap technology, which means that polyurethane wraps the boot completely and reaches up onto the side integrating with the shank.
This unique design helps with greater shock absorption, underfoot protection, durability, and stabilization – everything you want in a quality winter hiking boot. Due to the Renegade GTX's leather uppers, the boot is not as flexible as you might like, especially right out of the box.
With use, it will soften up a bit, but if you prefer a softer and more flexible boot then you might want to try a different boot. The boot fits size and comes in both narrow and wide size options to meet most women's feet sizes. While the padding is good, it does not have sufficient arch support.
The inner seamless Gore-Tex line helps keep your feet dry in wet conditions. The boots have an ankle shaft height of 4.75" and this your feet will stay dry in water up to 4.5" deep. Like any boot, your feet will eventually get wet if you stand in water for long periods of time.
Lowa claims that their boot will last 5-7 years and it seems that the Renegrade might just live up to that claim. The boot is built to be durable and many owners have had their boots for years.
Pricing: You can find these boots available at slight discounts right here.
Pros

Lightweight
PU monowrap frame construction
Narrow and wide fit options
Seamless Gore-Tex lining
Good for pack loads from 20-40 lbs
Fits true to size
Long lasting

Cons

No arch support
Might need to replace the insole with a more supportive third-party insole
Uppers can be stiff
Ahnu Montara Boot
The Ahnu Montara hiking boot is another top-rated winter hiking boot for women. If you're tight on a budget this is a great budget-friendly option that will probably meet most of your needs. You can find them here for about $160 or less.
The Montara is built with a waterproof and ultra-breathable eVent membrane to keep your toes dry and comfortable while you play in the snow and puddles. Additionally, the Vibram outsole provides excellent grip over mixed terrain and the rubber toe protector helps shield your little piggies from rocks, sticks, and other trail hazards.
The Montara is one of the lightest winter hiking boots you'll find on the market today weighing in at 1.8 pounds. Montara's support has some positives and some negatives. The Vibram rubber soles provide excellent support and traction and shoe little wear after miles and miles of hiking.
The Montara is designed with the Numentum neutral positioning technology that helps keep your body centered and balanced. Testers found that the technology does create a more centered step, but allows for a slight inward rotation.
The boot has a 5" ankle height making it one of the highest on the market, but the soft material does not provide much ankle support at all. The upper leathers allow the feet to bend to accommodate varying terrain.
The Ahnu Montara are one of the most comfortable hiking boots out of the box. The padding is sufficient and the insoles will work for most feet. We did find that the Montara are a bit narrow in sizing. If you have wide feet then this is not your boot. Some testers recommend sizing up a half size for thicker socks.
Due to the lack of ankle support, we recommend these boots for day hiking or light backpacking. The boots can provide adequate support for loads up to about 30 pounds in mixed terrain. Most testers found the boots to perform best in the warmer months or early winter hiking or light snow conditions.
Pricing: You can check out the pricing options for the various sizes here.
Pros:

Little to no break in period
Fits similar to a hiking shoe
Fashionable
Good water resistance
Budget-friendly

Cons:

Minimal ankle support
Not good for carrying heavy loads
Lacing around ankles is difficult to tighten
La Sportiva Women's Trango S EVO GTX Boot
Looking for something a little more robust? The La Sportiva Trango S EVO GTX boot is designed for traversing the high peaks of snowy mountains. The Trango S EVO GTX boot is a workhorse.
The boot features a Gore-Tex insert, waterproof synthetic leather, and Cordura upper, and a Vibram sole for serious on-snow performance and fit. Additionally, the boot is designed to be compatible with a newmatic crampon for when you may need it during your adventures.
The Trango is a lightweight mountaineering boot designed for alpine trekking and snow travel. It is not designed for ice climbing. Due to the boots lightweight, it has a ¾ shank and is not fully insulated. However, the boot is warm, just add thick socks for freezing temperatures.
One tester recommended not using these boots below 20 degrees Fahrenheit. The boot is fairly true to size. Some testers sized up half a size for a little more room in the toe box for descending. The boot does run narrow so if you have a wide foot this boot probably will not work well for you.
The Vibram sole provides excellent grip on snow and rocks. Some testers have worn these boots of Mount Kilimanjaro and Everest Base Camp trek with great success. The Trango is designed to take abuse on the trail and several boot owners have reported wearing their boots for several climbing seasons.
If you're looking for a stiff boot that is built for mountaineering, but can be worn for hiking as well, the Trango S EVO GTX boot is a great choice.
Pricing: They aren't cheap, but you can find them here for a decent price.
Pros:

Lightweight
Flexible and comfortable for walking
Good traction for rock climbing and edging
Newmatic crampon compatible
Vegan

Cons:

Not good for ice climbing
Expensive
Narrow toe box
Not good for 20oF and below
The Verdict – Which is Best for You?
The above three winter hiking boots are the best in their class. The Lowa Renegade GTX Mid boot is a great supportive hiking boot, but can be stiff with little arch support. The Ahnu Montara boot is very comfortable, but lacks good ankle support.
The La Sportiva Trango S EVO GTX boot is a great mountaineering and hiking hybrid boot, but is expensive and has a narrow fit. Just like every product on the market, each boot has its positives and negatives. Determine what you need in a winter hiking boot and then go try some boots on!
| | | | |
| --- | --- | --- | --- |
| | Lowa Renegade GTX Mid Boot | Ahnu Montara Boot | La Sportiva Trango S EVO GTX Boot |
| Weight: | 2.3 lbs | 1.8 lbs | 2.7 lbs |
| Waterproofing: | Gore-Tex XCR | eVent membrane | Gore-Tex insert |
| Upper Material: | Full-grain nubuck, Cordura (membrane/laminate), | Nubuck, leather | Cordura, synthetic leather |
| Lining: | Gore-Tex XCR, Nylon | eVent nylon | Gore-Tex |
| Lacing: | Standard | Standard | Standard |
| Sole: | Vibram Evo | Vibram | Vibram |
| Recommended Use: | Hiking, Backpacking | Hiking, Trekking, Backpacking | Mountaineering, Alpine climbing |
| Manufacturer Warranty: | 1 Year | 1 Year | 1 year |
| Retail Price: | $229.95 | $159.95 | $319.95 |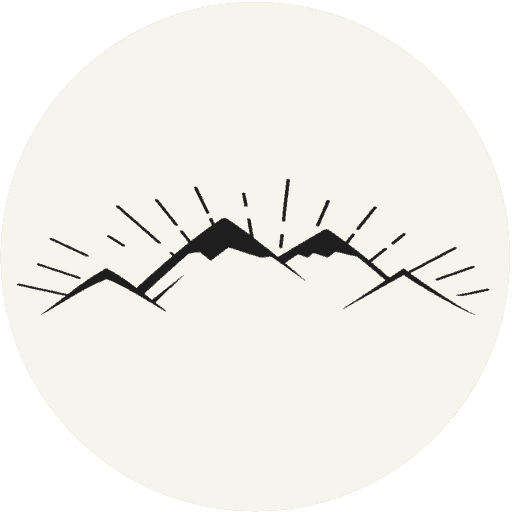 The All-Outdoors Guide team is comprised of enthusiastic experts that enjoy helping others that aspire to be better at outdoor fun. Part of that is making sure you have the right gear and information when it's time to go out and have fun. Some of our team have accomplished amazing feats like climbing 6000 feet to the top of mountains, others have explored every dirt trail they could find and we even have some people that have backpacked solo on various continents. No matter what our readers want to learn and do, our team is here to help them accomplish those goals.