When it comes to the great outdoors there's nothing quite like a good hike to experience all that mother nature has to offer. Whether you're hiking the Appalachian, walking through the desert, or just out for hearty exploration, having the right pair of boots can make or break you on the trek.
So how do you know if you're choosing the right pair of hiking boots for all the twists and curves of the trails? While you don't know where your feet will take you, knowing where your boots are headed is a step in the right direction.
First Things First: Understanding the Types of Hiking Boots
Before you choose a pair of hiking boots based on rating or aesthetics, it's good to think about where you are going to use them the most. Do you do regular 5-mile hikes weekly? Are you headed to do some serious mountain exploration this weekend and in the months to come? Have you headed out backpacking for weeks or even months at a time?
While any pair of boots will get you from point A to point B, knowing your expectations for durability and wear can keep you from having to purchase a new pair each and every year.
Light Hiking Boots
If you are a beginner or just like to take some light hikes through well-maintained trails than a mid-sized or heavy boot may be more weight, price and support than you actually need.
Light hiking boots are generally made of synthetic fabrics, suede, or various light-weight materials. Many brands have excellent support and frame structures that provide flexibility, comfort, and a minimal break-in period.
Heavy Hiking Boots
A cross between mid-weight and mountaineering boots, heavy hiking boots can handle the toughest terrain and provide the most support to your ankle, bridge and toes.
Most are equipped with heavy-duty toe caps, stiffer midsoles, and reinforced outsoles with breathable materials for longer treks and more advanced hikers. Heavy hiking boots are ideal for backpacking long distances with medium to heavy loads by providing the most support and protection from the elements.
Choosing the Right Fit – How to Decide Which Boot is Best
Once you have decided the future of your boots and which type will suit your needs best, the next step is to try some on. Make sure to wear socks similar to the ones you will be wearing on the trails.
"You will need to make sure that there is enough wiggle room without allowing too much space for blisters to occur."
The boot should feel snug but not tight enough to restrict circulation or pinch. Try searching for boots after you get off work when your feet are most likely to be swollen and resemble a days worth of hiking.
Make sure to try on at least 3 different pairs and spend a considerable amount of time walking around in them, shifting your weight and flexing your foot. Have an associate measure your shoe size before trying on or purchasing new boots.
If you can't make it to a store, most manufacturers will have a sizing chart with realistic measurement for their products on their website. Pay attention that each manufacturer sizes differently so check against measurements you have taken of your own.
Comparing the Boots
We have compared hundreds of reviews and taken the best advice from the most experienced, tested, tried and true outdoors men from around the world. We're hikers, too, so only the best boots have made the cut. Now that you are an expert on choosing the right fit, here are our top 5 picks for the best men's hiking boots.
1) KEEN Targhee II Mid
KEEN is an American-based company that has taken off since its inception in 2003. Named "Launch of the Year" by Footwear News magazine before they were even out of the gate, this company has held up to its end of the bargain when manufacturing quality footwear and exceptional customer satisfaction.
If you don't already own a pair of their boots perhaps these will be your first introduction to this outstanding company.
The Targhee II Mid fits like your favorite running shoes with the tough durability of a quality hiking boot. A lace-up boot with EVA midsoles and removable inserts provides tremendous support and comfort. Waterproof with a KEEN. Dry liner to help draw out the moisture, the Targhee II is best designed for day hiking and light backpacking.
With extra toe protection and multi-directional lugs for additional traction, this boot comes with a 1 year warranty while marketed as a lightweight hiker.
There have been some mixed reviews on this particular boot but the majority ruling and experts who know how to properly pick hiking boots for their purposes have given this model their seal of approval for stability, weight and over all comfort.
For the price, this seems to be a great choice for light treks and moderate hikers. Be sure to check out this listing for the latest pricing (and free returns).
2) Salomon Quest 4D GTX
Men's Quest 4 GTX Backpacking | Salomon
This is all about walking comfort, with technologies to reduce fatigue over the duration of your treks. Light and cushioned with running shoe adapted technology, yet supportive enough for backpacking, this boot helps you get to the next camp site with happier feet.
Check Price
Buy at Amazon.com
We earn a commission if you click this link and make a purchase at no additional cost to you.
Since 1947, the Salomon Group has been manufacturing great outdoor sporting equipment most widely known for snow sports and hiking.
Regarded in over 40 countries on 5 different continents, it's no wonder why Salomon boots show up on the list of top 5 men's hiking boots over and again. The constantly performance-driven design of Salomon gear is what keeps hikers around the globe coming back.
These leather and textile boots with a breathable Gore-Tex lining are perfect for the mid-weight hiker. If you're willing to spend around $200, the Salomon Quest comes with a 2-3 year warranty and will stand the test of the most difficult terrain. Voted extremely reliable while fastpacking through the mud and snow.
The high top is designed with Control Flex to reduce ankle strain and provide outstanding support. For the beating these boots will take, they are considered lightweight and durable.
While a break-in period is always suggested, most users have found these boots to be extremely comfortable when taken straight from the store to the trails. You can find the pricing options here.
3) Vasque Breeze 2.0 GTX
Celebrating 50 years, Vasque has been making high-quality mountaineering gear in the United States since 1964. Inspired by the Alps and recognizing the beauty that nature holds in store, Vasque has been dedicated to opening America's ranges from the Appalachian to the Rockies by manufacturing quality boots.
If you have been in the hiking business for long then chances are you have heard of this company already. Be sure to check out my full review of these boots here.
Created to be lighter, stronger, and more durable for hardcore hikers and backpackers. It's well ventilated and breathable, making it perfect for hotter climates and faster paces. At a fair price point, the Vasque Breeze isn't exactly waterproof but if you're looking for a great pair of boots at under $150 these are certainly the way to go.
Weighing in at only 2lb, 7oz with fantastic arch support, molded rubber toes and a dual-density footbed, the only complaint about this boot is that they run a little small. When making a purchase, especially online, it would be wise to order at least one, if not 1 1/2 size larger than your actual measurements.
Overall, the reviews and trail tests on the Vasque Breeze go above and beyond the money you will spend on these boots. This listing usually has the best prices.
4) Merrell Moab Ventilator Mid
Wolverine World Wide, the manufacturer of the Merrell brand, has been making shoes for over 100 years. Owners of Hush Puppies, Keds and Saucony, the business behind Merrell boots is no stranger to the shoe making industry.
Or customer satisfaction for that matter. With an extensive background such as this, you can be sure that these boots have been through the highest forms of scrutiny.
The Moab Ventilators are made of high quality mesh and leather with Merrells M-Select technology to keep your feet dry and fresh, even preventing odor. Hosting a mid-height cut, these boots aren't meant for serious mountain exploring but if you're looking for something to keep up with you on a few day hike, the Moab's are a good bet.
So far the best value on quality hiking boots yet, the Merrell Moab is breathable and light with excellent traction, perfect for hot climate hiking over dry and rocky trails. And with a lifetime warranty, there isn't much to lose when considering these lightweight hiking boots. You can see more details here.
5) Asolo Fugitive GTX
Last but certainly not least, Asolo is an Italian company that has been making quality outdoor footwear since 1975. Over the years, Asolo has been becoming a force in heavy weight, mountaineering, and all-terrain hiking boots. A review would not be complete without recognizing a true manufacturer of durable and dependable footwear.
To look at the Asolo Fugitive you might be taken back by the colors and design but don't let that fool you about what lies underneath.
These exceptionally waterproof boots have been tested by extreme winter hikers and backpackers and has earned it's place on the list of top 5. While not recommended for light hiking or day trips, if you need boots that will last through winter and whatever nature throws at you, give these a look.
Made from Suede with Gore-Tex lining for breathability, the Fugitive is shock absorbent and extremely durable for the toughest of terrains.
A bit more costly than most hiking boots, if you plan on hiking mountains with harsh elements and snow, the Asolo boots are worth consideration. You can review the pricing for these boots here.
Looking for Something More Specific?
Check out our following subject area buying guides: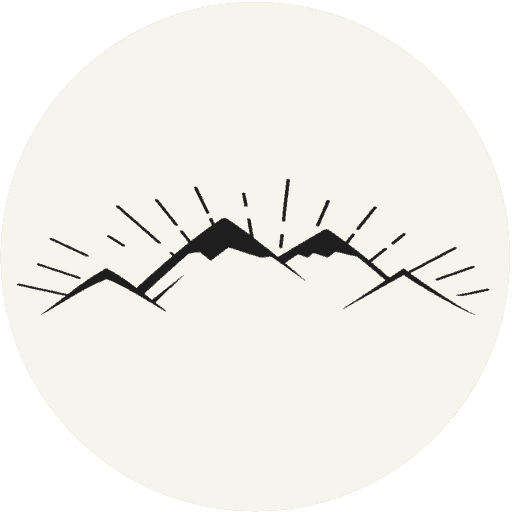 The All-Outdoors Guide team is comprised of enthusiastic experts that enjoy helping others that aspire to be better at outdoor fun. Part of that is making sure you have the right gear and information when it's time to go out and have fun. Some of our team have accomplished amazing feats like climbing 6000 feet to the top of mountains, others have explored every dirt trail they could find and we even have some people that have backpacked solo on various continents. No matter what our readers want to learn and do, our team is here to help them accomplish those goals.