If you're looking for a portable, personal cooler that you can use for yourself or a small session with friends and loved ones, then YETI may be the answer, which is why we will go over it in detail in our Yeti Hopper Flip 12 Review.
Over the years, YETI has built a cult following of customers who swear by their products despite the price tags that come with them. The YETI Hopper Flip 12 is an excellent addition to their lineup that serves great as a personal cooler and for small groups.
The YETI Hopper Flip 12 is one of the best-selling quality coolers available today. It's a compact, durable, and easy to carry cooler that I really enjoyed using. In this review, we'll cover the features, pros, and cons of the cooler to help you decide if it's the right choice for you.
If you're looking for more options for your outdoor trips, you can check out our list of the best coolers for camping.
Key Specifications of the YETI Hopper Flip 12
| | |
| --- | --- |
| Carry Style | Lunch Box |
| Dimensions | 14 inches x 11 inches x 14 inches |
| Empty Weight | 3.74 lbs |
| Overall Capacity | 12L | 18 cans |
| Warranty | 3-Year Manufacturer Warranty |
| Latest price | Check the latest price here |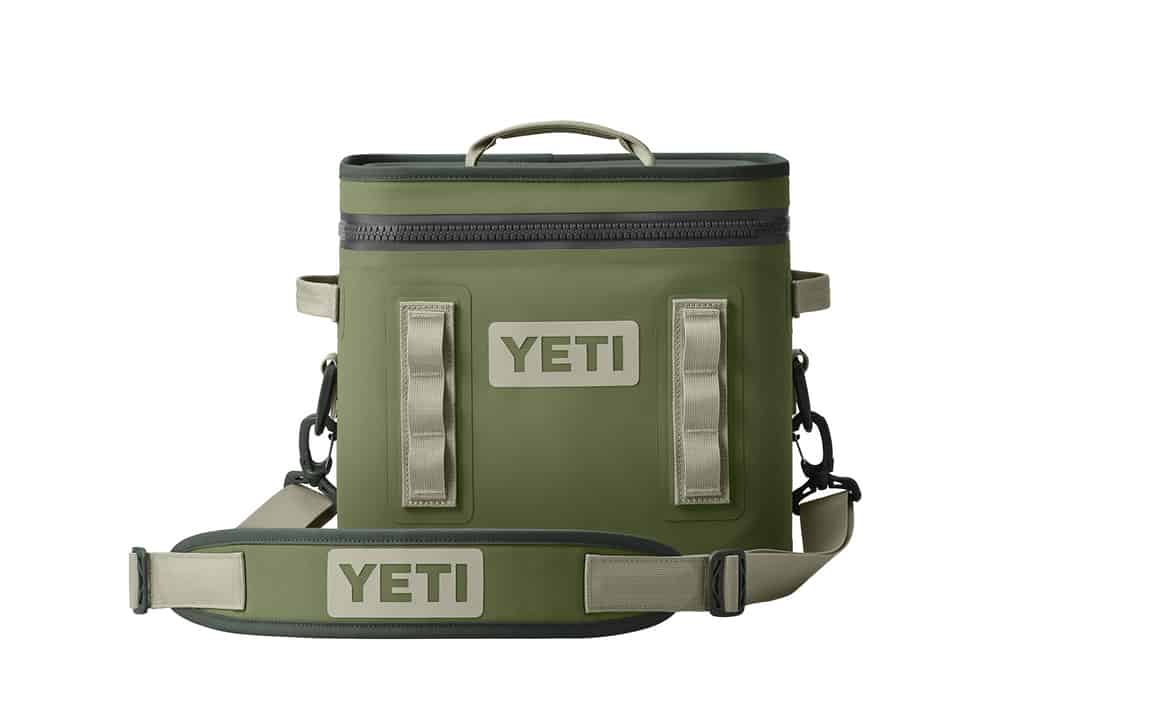 The YETI Hopper Flip 12 is one of the best coolers for camping, fishing, hiking, and other outdoor activities. You can easily carry 12 cans of drinks with ice because of its compact size.
Let's talk about the design, build, and performance of the cooler so you can make a well-informed buying decision.
Design and Build
One thing you don't have to worry about when buying the YETI Hopper Flip 12 is its build quality. YETI is famed for its durable coolers and the Flip is no exception.
The YETI Flip 12 is a lunch box style cooler that measures 14 x 11 x 14 inches, making it the smallest cooler made by the brand. It has an over-the-shoulder carry and comes in two additional sizes with one larger and the other smaller than the one I tested for this review.
The body is made up of double-sided thermoplastic urethane with reinforced stitching on the shoulder pads and welded seams. This is what a sturdy, durable cooler is made of and I have yet to find a YETI product that scores low on durability.
The Hopper Flip 12 features the high-density DRYHIDE™ shell which is waterproof and resistant to UV rays and mildew. This makes it a class apart from similar soft coolers available in the market today.
The Flip also comes with a zipper lubricant, which is great because the one thing that's usually suspect in zipper coolers is the zipper itself. When lubricated you can keep the zipper running smoothly. Couple that with a 3-year warranty and you have possibly the best soft cooler that money can buy.
Insulation
Obviously, the most important factor in buying a cooler is the insulation. The YETI Hopper Flip 12 provides impressive insulation value despite its small size. It boasts a closed-cell foam and a leak-proof zipper to prevent the temperature in the shell from increasing over long periods of time.
In fact, the Flip is comparable in terms of insulation value to a lot of bigger coolers. For the sake of testing it out, I placed 12 cans of cola and some ice for 30+ hours in a temperature-controlled room of over 100 degrees Fahrenheit.
To my surprise, the temperature inside the cooler remained between 38-40 degrees Fahrenheit for the most part. This is the ideal temperature for drinks and for cold-storing foods as recommended by the USDA. Not bad for a cooler you can easily carry over your shoulder.
Is it the most long-lasting cooler in terms of insulation? No, but in this site, you won't be able to find a cooler that can keep your drinks chilled for over a day! So if you're doing a day-long camping trip with a friend or significant other, you're going to find the YETI Hopper Flip 12 to be quite handy, especially in the summer.
Storage
I thought that a soft cooler as compact as the YETI Hopper Flip 12 won't be able to carry a lot of items or weight, but to my surprise, it exceeded expectations. The storage space is thoughtful, to say the least, allowing you to carry up to 18 cans without ice and 12+ cans with lots of ice.
Though not the intended purpose, you can also safely store small packets of foods such as fruits, veggies, and some meat varieties. So next time you're out on an adventure like camping or hiking and need a snack, the Flip will be your perfect storage companion. Let's take a look at how the YETI Hopper Flip 12 performed in our tests.
Want to get a tent for your next camping trip? Check out the top 6 places to buy tents online!
Performance of the YETI Hopper Flip 12 Cooler
One word – impressive. YETI hasn't reinvented the wheel or introduced something truly innovative with the Hopper Flip 12. It's a basic cooler but doesn't feel basic at all with its premium materials, sturdy build, and performance for days.
I took my newly bought YETI Hopper Flip 12 for a day out at the beach with a small group of friends. Loading and unloading the cooler couldn't have been easier thanks to the large opening. I should point out that the zipper is watertight so it won't let water in or increase the temperature inside the cooler. That said, it's not waterproof so avoid keeping the cooler in or near water.
Taking the cooler to the beach was no hassle at all as I was able to wear it over my shoulder with ease while walking. Despite the constant opening and closing, plus 8 hours in the sun, each beer felt just as chilled as the last one. This is a good reason enough for you to invest in the Flip cooler.
I found the interior to be adequate for a small cooler, as I was able to stuff 12 cans and lots of ice. It also came in handy on one of my hiking trips where I needed to store some fruits and drinks for a great workout in the mountains. The number of ways you can carry the YETI Hopper Flip 12 made it easy for me to take it just about anywhere I wanted to.
As is the case with all zipper coolers, you will have to use the zipper gently and maintain it to reduce wear and tear. After both my trips, I applied the lubricant that comes with the cooler to ensure that the zipper operates smoothly without any issues.
The lack of pockets on the outer shell is a bit of a letdown, to be honest. I would give this cooler a 10/10 score if it had pockets on the outside, but I can't complain because this cooler has been my trusted companion for everything outdoors.
Overall, the performance of the YETI Hopper Flip 12 is great and just what you expect from the infamous brand. That said, it's always better to consider a few alternatives that may be better suited to your needs.
Alternatives of the YETI Hopper Flip 12
If you're all about brand loyalty and your major concern is quality over price, then look no further than the YETI Hopper M30. Consider this the big (larger) brother of the Hopper Flip 12 with magnetized strips instead of zippers for a wider and much easier opening. It's good for a family picnic in the woods or a long day at the beach with a group of friends.
That said, the Hopper M30 is costlier than the Hopper Flip 12 and I'm not entirely sold on the magnetized strips as of yet. This is a great option to consider if you're looking for a mid-sized cooler for your outdoor adventures as it can easily store up to 20 cans.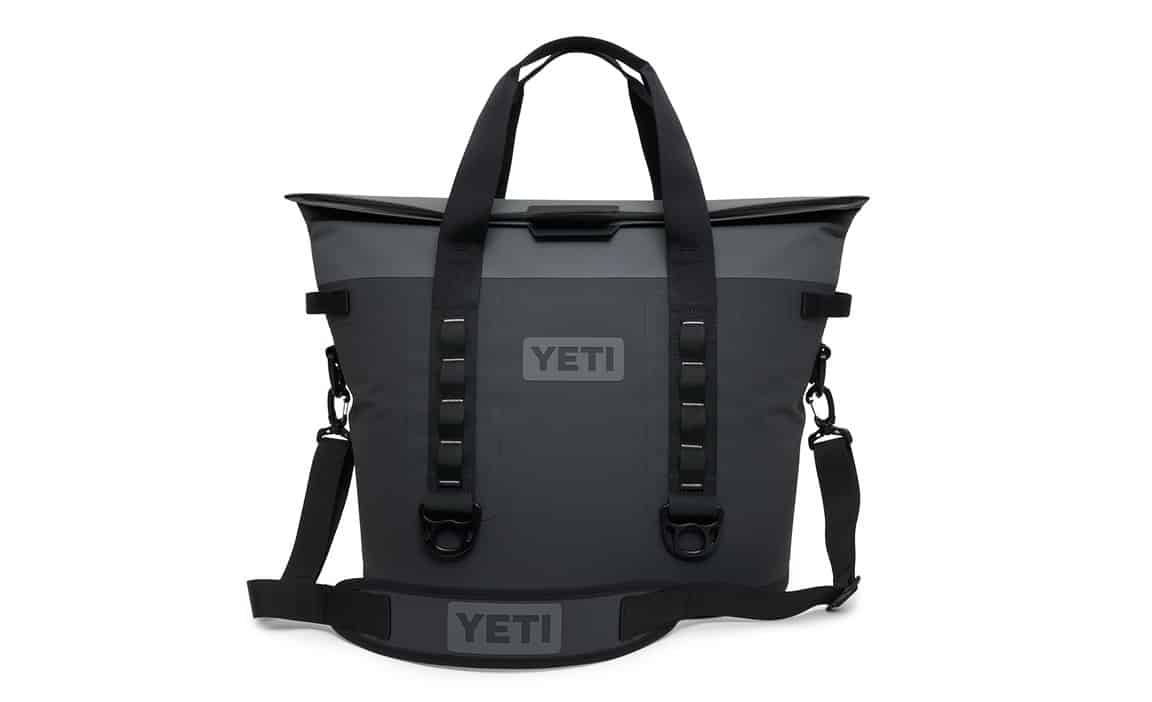 YETI Hopper M30 Soft Cooler | YETI
This carry-the-day, tough-as-nails Hopper soft cooler has one big update. They've re-engineered the opening to offer a wide mouth for easy loading and unloading. It closes almost on its own with the HydroShield™ Technology.
Check Price
Buy at Amazon.com
We earn a commission if you click this link and make a purchase at no additional cost to you.
The ENGEL HD30 is a high-performance soft cooler that can store ice for up to 4 days! It's waterproof which makes it an excellent choice for thrillseekers and has a padded shoulder strap for easy carrying. The cooler is available in 2 sizes and has an integrated bottle opener.
While the interior is waterproof, the outer pocket is not, so that's something to keep in mind. The ENGEL HD30 is a large soft cooler so if you're looking for portability, this may not be the best option for you. Overall, it's one of the best soft coolers available today which we will cover soon on All Outdoors Guide.
The REI Icemule Pro is a budget entry in this review for those looking for a durable, high-performance, and relatively affordable soft cooler. It's designed like a backpack that takes the comfort and ease of carrying to a whole new level. It also boasts a similar storage capacity to the YETI Hopper Flip 12, allowing you to carry 12 cans with ease.
The only issue I have with the Icemule Pro is that it's not very waterproof, which means that you need to be careful in handling the cooler near water. This cooler also lacks outer pockets which is a bummer as you'd expect a backpack-like cooler to have a few.
Pros of the YETI Hopper Flip 12
There's a lot to love about the YETI Hopper Flip 12, and here are 3 things that stand out for me.
Best-In-Class Durability
Other cooler manufacturers should learn a thing or two from YETI Hopper Flip 12. The sturdy construction and build quality make up for a long-lasting waterproof cooler. I'm impressed by how well it performs even with rough use and is comparable to some of the larger cooler options out there.
Fantastic Insulation
You can practically stop worrying about whether your food and drinks will stay cool when you have the YETI Hopper Flip 12. There aren't many coolers out there that can keep your drinks chilled for a day and a half. So if you're someone who spends a lot of their outdoor time during the summer, the Flip should be a no-brainer!
Comfort factor
The fact that the Flip is a soft cooler with a comfortable strap makes it all the more ideal for you to have this as your go-to cooler for all your outdoor adventures. It's not only lightweight, but is also incredibly easy to carry around when driving, cycling, walking, or even kayaking. What more can you ask from a cooler that pretty much does it all.
Cons of the YETI Hopper Flip 12
The YETI Hopper Flip 12 is a fantastic cooler option but not everyone is going to find it ideal for their needs. Here are the three issues I have with the Flip, which, for the sake of transparency, are subjective.
Price
The YETI Hopper Flip 12 is not cheap. You can find similarly sized hard and soft coolers for less than half the price of the Flip. So if the cost is a factor for you, then this may not be the best option out there. That said, if the price is not an issue, then this is the best small cooler that money can buy.
Zipper
This is a problem with soft coolers in general so don't hate on the Hopper Lip 12 for this. Zippers, over time, will show signs of wear and tear. To extend the life of the zipper, open and close the cooler slowly without yanking the zipper. Also, make it a point to lubricate the zipper with the fluid that comes with the cooler. Props to YETI for providing this.
No Pockets
It's not that a lack of pockets is a dealbreaker for me, but having a few on the outside of the cooler would have been a great addition. I understand that YETI is all about the aesthetics and the outer pockets may give the cooler's otherwise clean look a crowded one. However, it's always better to make good use of space wherever it's available.
Frequently Asked Questions
Question: Is the YETI Hopper Flip 12 Waterproof?
Answer: Yes, the DRYHIDE™ shell is waterproof which means you can submerge this in water without facing any issues. However, the zipper is watertight so while it won't let water in, it's best to avoid submerging the cooler completely in water.
Question: Can I Store Food Items In the Cooler?
Answer: Yes, you can. The Flip has decent storage capacity and can allow you to store a couple of cut fruits and drinks for your outdoor activities. You may store small cuts of meats if you're going to put them on a skewer for a campsite BBQ.
Question: Will the Zipper Get Damaged Over Time?
Answer: The short answer is yes. The long answer is that any item with a zipper, whether a cooler or jacket, will show signs of wear and tear over time. The good thing about YETI coolers is that they are durable and use premium-grade materials so the zipper will last longer than some of the cheaper alternatives. Make sure to use the lubricant to ensure that the zipper lasts longer and glides smoothly.
Conclusion – Is the YETI Hopper Flip 12 the Best Personal Cooler?
If the price is not an issue, then yes, this is the best personal cooler you can find today. YETI is practically the Apple of coolers and the YETI Hopper Flip 12 is the budget iPhone SE.
The Flip 12 is easy to carry, has great storage capacity for its size, and is durable enough to last. The high price they come with is totally justified when you're able to enjoy your favorite drinks without a worry in the world.
To conclude, if you need a high-performance, durable, and comfortable cooler, you can't go wrong with the YETI Hopper Flip 12. I highly recommend this for people who are looking for a cooler to add value to their outdoor adventures.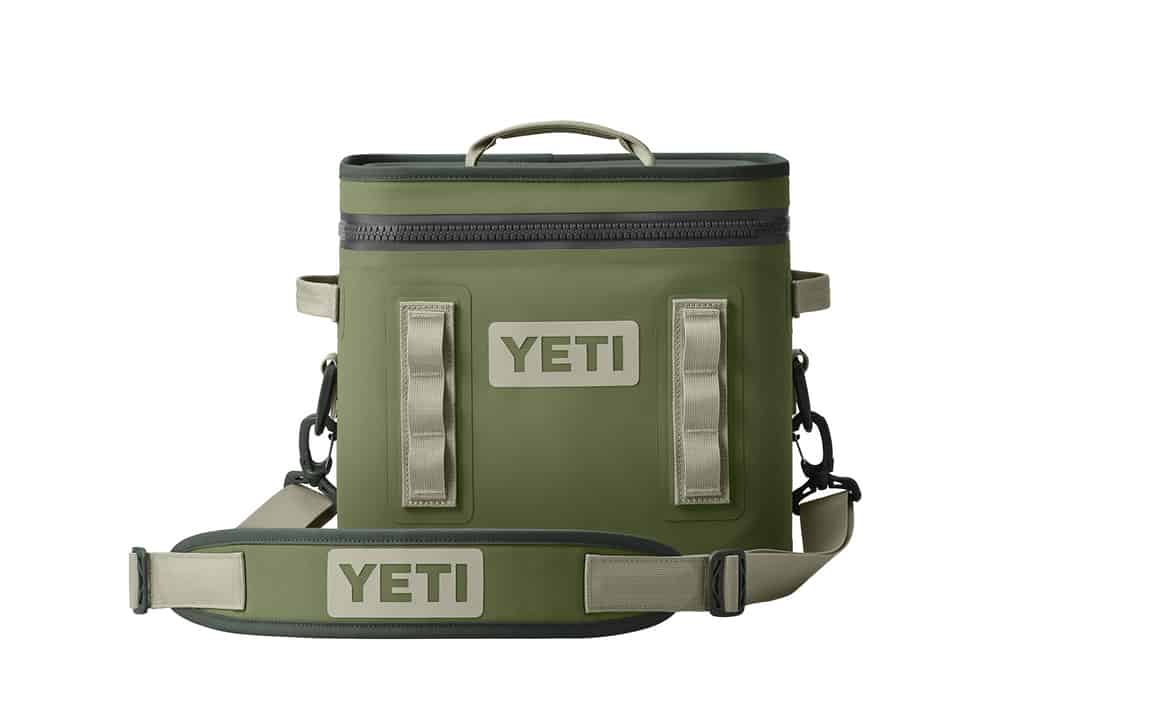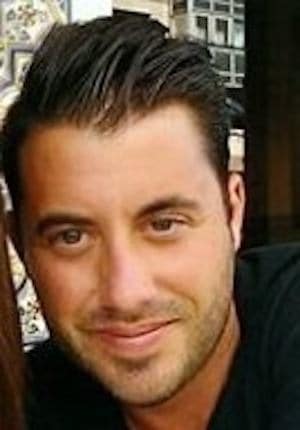 David is a strong advocate of outdoor-related activities and has many years of experience backpacking and hiking around the world, including the Italian and Austrian Alps in Europe as well as central and southern Asia.
Locally, he has also led many groups cycling through Vermont, Nova Scotia, and Wisconsin. David constantly uses and tests the latest gear for the outdoors, which in turn allows him to help others make more informed buying decisions. He's excited to share more of his knowledge and to see others enjoying the great outdoors more because of his advice and recommendations.