There are a dizzying number of climbing shoes on the market that all claim to be the best, yet most of them fall short of these promises. Here are 3 consistently high rated shoes from different brands that will work well for a variety of climbs and a variety of climbers.
[easyazon_infoblock align="center" identifier="B003B7O14K" locale="US" tag="alloutdoorsguide-20" type="single" link_id="4612207"]
La Sportiva Katana Lace
La Sportiva is an Italian brand with a big following all over the world. While they do sell apparel and accessories, it's their shoes that are really what makes the company so popular. They have quite a large selection of climbing shoes available. Despite having such a large selection of shoes you don't need to worry about quality. La Sportiva owns and runs their own factory with a small team, which ensures each shoe matches their high standards.
A number of their climbing shoes have won awards and have often been featured in "Top" lists. Their Katana line is one that has received a lot of praise. The original Katana shoe was wonderful but La Sportiva really improved on it with the Katana Lace. This model is the perfect all-around climbing shoe that is comfortable, versatile and ideal for the beginner.
Specs and features include:
One color option (yellow & black)
Men's European sizing from 33 to 46, including half sizes
Average weight around 17 oz
Sole/rubber is Vibram's XS Grip
3D molded heel cup
P3 technology (Permanent Power Platform)
Medium asymmetrical curve
Perforated mesh tongue
At first glance this shoe isn't the best looking in terms of color but don't let that discourage you. This shoe is very user friendly and the sizing options (European half sizes) make it extremely easy to get a precise fit. This shoe is sold as a men's shoe but some women who fall within the size range available find it to work well for them.
The Vibram XS Edge/Grip is already considered one of the best soles out there so you certainly won't be disappointed. This shoe is sensitive and the rubber is "sticky". It also performs well under a variety of different situations but doesn't quite master any one style of climbing. That is the reason this shoe is best suited for beginners or for advanced climbers who purposely want an all-around shoe.
While the Katana Lace may be underestimated by some who haven't had the pleasure of wearing it, it is nonetheless a top climbing shoe for versatility and comfort.
Five Ten Team VXi
In 1985, Charles Cole founded Five Ten when he invented the first sticky rubber sneaker. In only a matter of a few years Cole managed to further impress climbers by introducing his Stealth sole, which at the time was the stickiest sole on the market. Since then the brand has continued to produce some incredible climbing shoes.
The Team VXi is a neon green and black shoe suitable for climbing almost any terrain, but particularly useful for smooth surfaces where it manages to stick like glue. Essentially if you need a hyper-sensitive shoe this is about as good as you can get.
Here is a rundown of the basics:
Available in US men's sizes from 5 to 13, including half sizes
Made from synthetic vegan-friendly materials
Outsole made from Stealth Mi6
Weighs a mere 10 oz per pair (claimed to be the lightest on the market)
Velcro closure
Fish hook midsole
Soft and minimal style overall
What really makes this shoe awesome is the outsole- and it has quite an interesting history. The name of this particular sole, Mi6, is based off of Mission Impossible 6. Charles Cole was approached by producers to see if he could develop a shoe so sticky it would allow someone to climb up glass.
The Stealth Mi6 is what he came up with. It is so sticky and so "gummy" that is does indeed stick to surfaces as smooth as glass. This is a bit extreme for the average climber but does go to show you how well this model works in average conditions.
Aside from the insane stickiness, overall it is super comfortable but keep in mind that the Team VXi is a minimalist-style shoe. If you are not used to something so thin you may find breaking in the shoes to be a bit uncomfortable to begin with. The super thin sole also means that this shoe isn't suitable for edging, so keep that in mind.
For the right climber and the right climbing situation, the Team VXi is a Holy Grail shoe. If you are tired of bulky climbing shoes or shoes that just don't stick to slick rock faces, check out this model. You're not going to be disappointed.
Scarpa Feroce
Founded in 1938 in Italy, Scarpa has been an icon in climbing gear for quite a long time. The incredible durability and fit of their shoes quickly became popular throughout the world, eventually making them the first Asolo-based company to export to the US. To this day Scarpa shoes are often awarded for their superior quality and ability to take a lot of abuse.
The Feroce's specs and features include:
Full length arch support
Low toe for edging
Three alternating Velcro closures
Toe Power Support
Thick toecap for protection
V-Tension midsole
Vibram XS Grip2 sole
Available in one color and men's sizes from 34 to 45 (+ half sizes)
Total weight per pair is 16oz
This shoe is perfect for edging, heel or toe hooking, and smearing. This shoe is very stiff/rigid however, so extremely small cracks could be difficult. Overall the Feroce isn't a super aggressive shoe but that means it is more versatile.
As mentioned earlier, the Vibram XS Grip sole is well-known for being one of the best- the XS Grip2 is only better. The combination of TPS (toe power support) and the V-tension midsole, as well as the protected toe cap, make this shoe extremely durable and pretty comfortable.
The three Velcro straps, versus the normal two most shoes have, also helps with comfort. You can really cinch down this shoe to fit your particular foot shape.
One common complaint and praise of this shoe is the fit. Many climbers with very wide feet find that average climbing shoes are a bit too narrow. These climbers are going to love how the Feroce fits their feet. Climbers with very long toes will also like the extra room. However, narrow-footed climbers probably will think this shoe fits too loose on the sides and in the toe. If you have average feet, downsizing a half or full size helps to solve this issue.
All in all, the Scarpa Feroce is going to be a favorite for climbers that really need a tough shoe with a sticky sole but a durable toe. Keep in mind the sizing/wide fit of these shoes however, as it can really make or break your experience with this model.
As with most outdoor gear, especially climbing gear, take the time to really research a prospective shoe before purchasing. If possible go to a local retailer and try on shoes, however most online retailers have great return policies. If you're brand new to climbing you may want to consult with a friend or instructor on how a good climbing shoe should fit.
Other Climbing Shoes to Consider: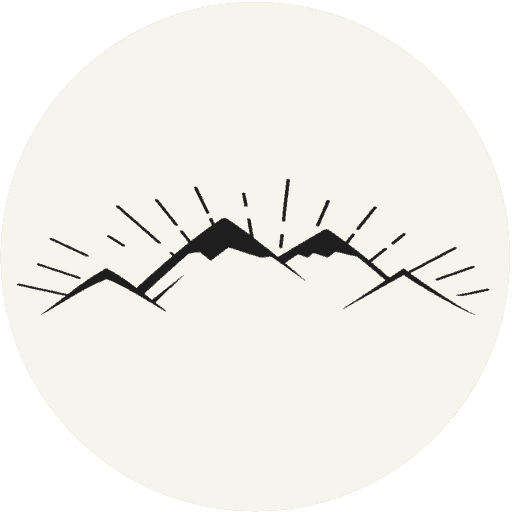 The All-Outdoors Guide team is comprised of enthusiastic experts that enjoy helping others that aspire to be better at outdoor fun. Part of that is making sure you have the right gear and information when it's time to go out and have fun. Some of our team have accomplished amazing feats like climbing 6000 feet to the top of mountains, others have explored every dirt trail they could find and we even have some people that have backpacked solo on various continents. No matter what our readers want to learn and do, our team is here to help them accomplish those goals.