La Sportiva makes pretty much every type of sport shoe you can imagine. They are an Italian company with a long history of producing that popular high quality European footwear that many athletes love.
They are well-known for their climbing shoes, which they design for everyone – whether haven't even set foot in a gym yet or you have been climbing for 20+ years. If you fall into the former category, the Nago model is a great choice to consider.
La Sportiva created the Nago as, "An All-Around Lace Up Shoe Designed For Comfort and Performance". The Nago certainly met this expectation, and majority of wearers agree that these shoes are incredibly comfortable yet perform like high end climbers. Despite being more of a beginner's shoe, even veteran climbers can still appreciate what these bring to the table.
Specs and Features of the Nago
Most climbing shoes are short on features since they are fairly basic compared to other sport footwear needs. The Nago is a pretty basic climbing shoe but still expertly designed. Here are the details you'll want to know.
Materials:
Upper made of a mix of leather and a synthetic perforated rubber
No lining
Classic slip last
Vibram XS Grip sole
Specs:
Available in sizes 33.5 to 47.5 in European sizing
Average weight of 1 lb 1 oz per pair
Designed for rocking climbing
Originally retails for $99 but can be found on sale under $70 (check this listing for the latest live prices)
Women's sizing available
[easyazon_infoblock align="center" identifier="B0014ICZCS" locale="US" tag="alloutdoorsguide-20" type="single" link_id="4612222"]
Features:
Lacing system allows for a more customer fit versus typical velcro strap closure
Extremely comfortable with an easy breaking in period
Performs well on a variety of climbs
Leather and rubber upper allows for some stretch as well as arch support
Perforations in rubber keep sweat and general moisture at bay
5mm XS Grip rubber sole can handle most types of rock
With the basics of these shoes out of the way, let's get into some of the main pros and cons to the Nago.
Advantages of the Nago
Some of the most popular reasons customers are fans of the Nago include:
Excellent Quality for the Price
Climbing shoes aren't usually up there in the extremes of pricing, but there are certainly shoes that are cheap both in terms of price and quality. Finding a quality climbing shoe that won't break the bank is important to many climbers, particularly those just getting into the sport.
The Nago originally retailed for just under $100, but since it is an older model you can easily find them on sale as low as $65 new (check this listing for the latest live prices).
These shoes really give you a real bang for your buck. They feel and wear like high end climbing shoes. If you're familiar with La Sportiva already, you know the kind of quality you can expect from the brand. For the price point, you will be hard pressed to find a comparable shoe.
Versatile and Ideal for Beginners
The Nago is perfect for most climbing techniques, but in particular overhanging sport routes, faces, gym and crack climbing. The ability to do a little bit of everything makes this shoe a jack of all trades, though it is a master of none.
Therefore this model is perfect for climbers up to an intermediate level who are still learning the ropes and experimenting. They can also handle rough wear which is expected from new climbers that are lacking skills.
As with most climbing shoes, it's important for beginners to know that your normal shoe or "street shoe" size is going to be too large. Most customers agree that starting with one size smaller than your street size will get you a good fit with the Nago. If you have very narrow feet you may need to do down a size and a half, but if you have wide feet consider on a half size down from normal.
Comfortable for Long Climbs
The shoe is combination of leather and rubber, which really is what makes these so comfortable. Wrapped around the arch is the perforated rubber which doesn't at all feel clammy against the skin, when climbing barefoot. It gives a glove-like feel that is essentially a requirement for good climbing shoes.
At first glance you'll notice the shape of these shoes is fairly neutral. The toe doesn't have any sort of sharp downturn or high tension. This is to aid in versatility but also makes these fine to wear on the ground between climbs. It offers a technical fit with a medium asymmetry to fit the feet well. The shoe is mostly without lining, however Dry Best was used on the tongue and arch to keep your feet happy.
These shoes really are just a nice experience and most importantly they do what they are supposed to reliably. When you're on the rock you don't want to have to worry about your shoes, and these shoes eliminate those types of distractions.
Disadvantages of the Nago
The Nago doesn't really have any serious issues with it, but there are two downsides to keep in mind if you're considering purchasing these shoes.
This is one of the weirder disadvantages but you'll find many customers have discovered that the red dye La Sportiva used on these shoes bleeds. After a climb you'll take off your shoes to find that your feet have been tinted red. This is really a serious concern, but can be significant annoyance. This dye bleeding doesn't affect the performance of the shoe at all and doesn't even seem to affect the vibrant red shade of the shoe.
Unfortunately the assumption that this bleeding will stop doesn't seem to be true as some still experience it after 6+ months of wear. If this is a real concern, you may want to wear dark socks when you climb rather than go barefoot.
Doesn't Give a Super Sticky Feel
If you've had previous experience with shoes that have the Vibram XS Grip sole you may already be aware that climbing shoes with the XS Grip aren't particularly sticky. While the Nago performs well doing a little bit of everything, it doesn't have as much stick as many had hoped. This isn't really a true disadvantage, since the XS Grip sole does make this shoe more versatile. It's still worth keeping in mind if you prefer a particular type of climb.
Some customers have found that the Nago does develop more of a stick after it's been worn in for a while. It will handle smearing better after a few long climbs but don't make the mistake of buying these believing they are solely designed for this technique. These are all-arounders after all.
If you are a beginner to intermediate climber that enjoy trying out a little bit of everything, the Nago climbing shoes will likely be a very good place to start. It won't break your bank account and has a fairly good lifespan.
Beginner's shoes don't last as long, simply because the wearer isn't experienced and often clumsy, therefore they break down shoes more quickly. You can expect anywhere from 9 months to about a year of use from these, depending on our climbing style and how often you get out there.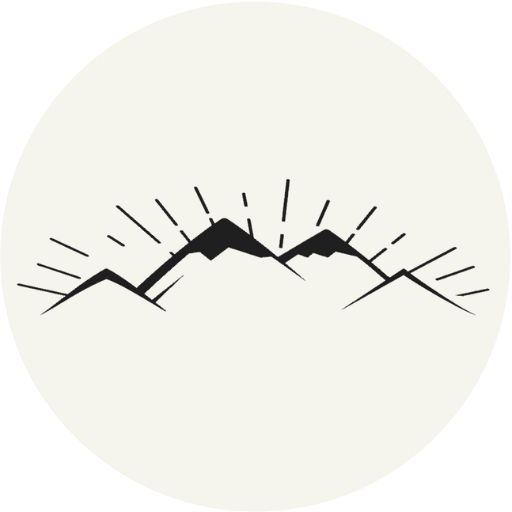 The All-Outdoors Guide team is comprised of enthusiastic experts that enjoy helping others that aspire to be better at outdoor fun. Part of that is making sure you have the right gear and information when it's time to go out and have fun. Some of our team have accomplished amazing feats like climbing 6000 feet to the top of mountains, others have explored every dirt trail they could find and we even have some people that have backpacked solo on various continents. No matter what our readers want to learn and do, our team is here to help them accomplish those goals.