Most serious hikers probably have a handheld GPS for navigation. GPS may be easy to use but everyone should be able to navigate with the basics- a compass and an easy-to-read map. It's highly recommended that hikers bring a map and compass within their luggage as a safety measure in the event their GPS or compass apps fail.
If you do a lot of hiking, especially far out in an isolated country, you should invest in a quality compass rather than a cheap $5 model from your local store. Here are three of the best compasses suitable for activities like hiking and camping, and all kind of outdoor adventures.
Cammenga 3H Tritium Compass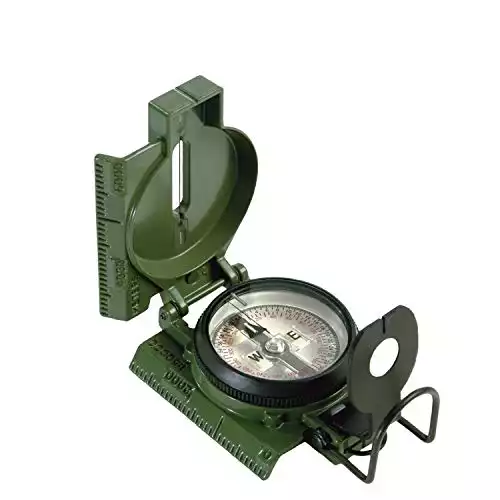 Cammenga was founded over 20 years ago with the purpose of providing customers of all types with high-quality, American-made & military-grade navigation tools for outdoor activities. They are the official Tritium Lensatic Compasses supplier for the US military, providing gear nationally as well.
While a military-grade compass may seem excessive for hiking or backpacking, consider that a tool that can handle the rigors of military fieldwork will easily have a long life for the average hiker looking for an orienting tool while backpacking. Special care is taken to design and create durable, innovative, and thoroughly tested gear like their military compass.
The Cammenga 3H Tritium Compass is their premier compass waterproof model. It is highly accurate, performs in a multitude of environments and weather conditions, and is reliable as they come.
You Have a Few Options for This Compass
Available for the northern or southern hemisphere
Color options include Black, Olive Drab, and Realtree Camouflage
Packaging choices include regular, clamshell or gift box
Depending on the options you choose, these compasses retail for anywhere from $102 to $137 check this listing for the latest live prices with an Olive Drab regular packaged northern hemisphere model being the least expensive.
Every military compass is designed with very specific features for optimum navigation. It is accurate to +/- 40 mils and will maintain accuracy in temps anywhere from -50F to 150F. The reason this orienting compass can handle such a range in temperatures is that Cammenga designed it without a liquid-filled needle housing, like so many other compasses have. The copper induction ring helps to steady the needle quickly for fast navigation during your outdoor adventures.
A major advantage of the 3H is the Tritium illumination. Tritium is self-illuminating micro lights that work for roughly 12 years before losing their light. This waterproof compass contains 7 of these lights to make navigation in low light easy. The glow also makes the compass easy to find if dropped at night.
The body of the field compass is made of aluminum to keep it lightweight and the powder coating ensures this can handle heavy use while giving you a direction.
Since it was designed for military use you can rely on it to handle harsh extreme weather conditions. It is dirt- and sand-proof as well as waterproof. The compass shell can handle accidental drops since it is highly resistant to damage and is shock-proof.
Brunton TruArc 5 Compass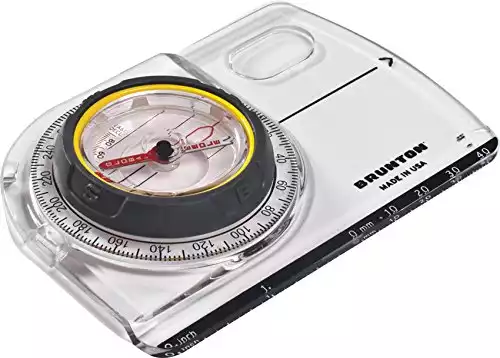 Brunton has had a passion for the outdoors since 1894 and was the original creator of the Pocket Transit. This product was a compact yet precise compass that completely changed the way outdoorsmen could navigate without bulky equipment. Brunton continues to create some of the most advanced compasses. However, sometimes hikers don't need the most high-tech digital compass out there.
The Brunton TruArc 5 is an improved take on the classic analog compass. It is reasonably priced at under $25 check this listing for the latest live prices and is the perfect all-around compass for hiking, backpacking, and camping.
The TrueArc 5 field compass is a mapping compass, which means it has gridlines on the base plate so you can quickly lay it on your map and read. The magnifier helps to see lines easier, which is useful for navigation in low light or for hikers with poor eyesight.
Some Other Features of the Truarc6
Has 2-degree increments
Adjustable declination scale
Global compass needle positioning
Classic liquid filled design
Compact at only 4.2″ x 2.9″ x 0.6″
Weighs 1.8 ounces
Comes with a lanyard
The TruArc Global Needle positioning system works all around the world so you don't need to worry about buying additional compasses for traveling when planning a backpacking trip on the outside. The declination scale can be adjusted by hand for east and west settings of +/- 180 degrees. This compass has a 2-degree resolution, with scale measurements in both imperial and metric.
The TruArc 5 field compass simply has everything a hiker needs without the more advanced features that would only go unused.
It is a step up from other analog compasses for outdoor activities but it still very reasonably priced. Overall it works flawlessly and quickly. Even if you never venture into another hemisphere, the Global Needle technology ensures the compass needle has little to no drag.
If you don't have a lot of money to spend because you're just getting started with navigation or you already have a GPS you rely on but need a backup, the TruArc 5 is a reliable and budget-friendly choice.
Suunto MC-2G Navigator Compass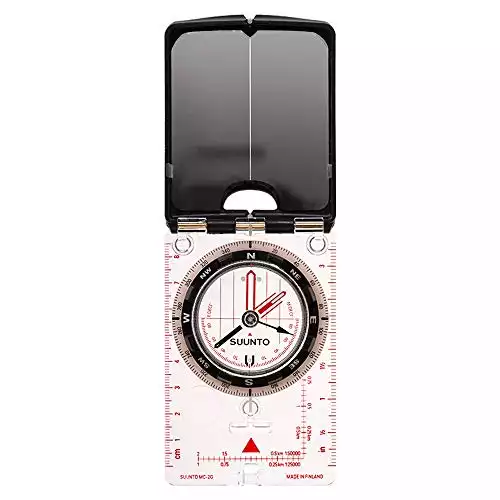 Sunnto is a Finnish company that has been around for about 80 years and is famous for the quality of its sports watches and other orienting tools. They design their products specifically for outdoor enthusiasts that need high-tech gear to keep them safe on their latest adventures.
This brand has a few different compasses but the MC-2G is an excellent all-around model appropriate for hiking, mountaineering, and similar outdoor activities. It is a military-inspired mirror compass that has one incredible feature – it works anywhere in the world!
While other compasses have to be purchased for either the northern or southern hemisphere, the MC-2G doesn't have any limitations. Suunto got around this issue by making their needle and magnet separately so they work independently.
Other designers combine the two which affects the needle positioning. With Suunto's compass, the magnetic field incline doesn't do this. This feature alone is a huge selling point for people that travel all around the world and want one compass they can rely on and that is easy to read.
Some Other Features Include
Base plate includes a ruler and magnifying glass lens for easy to read maps
Simply key adjustment for declination scale (attached to a lanyard)
Bezel measurements are in 2-degree increments
Self-illuminating bezel ring for low light navigation
Mirrored back sighting in bearings + functions as a reflective signal
USGS UTM scale
Built-in inclinometer
The MC-2G has a 20-degree tilt margin to make readings simpler. Its needle adjusts quickly and allows you to navigate while traveling. It shows directions in mils and has a sighting hole for improved accuracy. Little features like the illuminated bezel ring make this device a pleasure to use.
The mirrored back isn't found on all compasses but has many benefits. It aids in sighting in the compass and also can come in handy as a signaler if lost.
For retailing at around $95 check this listing for the latest live prices from most retailers, this tool is an excellent bargain for a high-end compass. Suunto has excellent customer service and a great warranty. If you really need a compass that can do it all, you'll be very happy with this model.
Learning to use a good compass and map to get a direction is a rewarding and potentially lifesaving skill. You can find information on how to use these tools properly online or look into taking an outdoor skills and navigation basics class in your area. Even if your GPS or compass apps have never failed you, always be sure to take along a reliable, durable compass on every outing.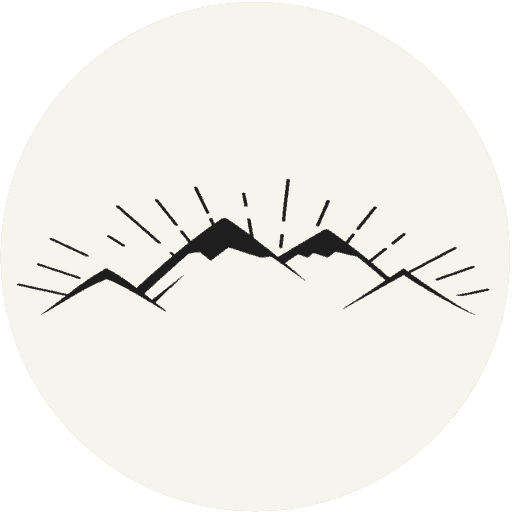 The All-Outdoors Guide team is comprised of enthusiastic experts that enjoy helping others that aspire to be better at outdoor fun. Part of that is making sure you have the right gear and information when it's time to go out and have fun. Some of our team have accomplished amazing feats like climbing 6000 feet to the top of mountains, others have explored every dirt trail they could find and we even have some people that have backpacked solo on various continents. No matter what our readers want to learn and do, our team is here to help them accomplish those goals.