There are a lot of little luxuries that we take for granted in our everyday lives that are more challenging when camping. Aside from perhaps hot showers and bathroom access, being able to make a hot cup of coffee or a toasty warm chili at the end of the day is another.
The most traditional means of camp cooking involved making a controlled fire and using lightweight camping pots and pans to make a meal. This is really only convenient if you're cooking for multiple people and are car camping, meaning you drive to your campsite. Backpackers naturally need a more compact, lightweight option.
Backpacking pot systems are compact cooking systems that can easily be carried in your backpack, often without too much added weight. The complexity of these systems varies widely, from petite little single pot atop a DIY alcohol stove to multi-pot and cup sets.
Just how much cooking ability you need depends on your and whether you'll be cooking for multiple people. Thankfully there are hundreds of choices of backpacking stoves on the market to choose from, ranging from simple to intensive.
If you're ready to upgrade your current camp cooking system or just want to try out a new cooking setup, here are the top three highly rated backpacking pot options.
MSR Quick 2 System Cookset
Since most people tend to hike with at least one other partner, it's worth it to invest in a cookset that will be able to make meals for not just yourself but also a friend. The MSR Quick 2 Systemis a complete cookset designed for at least two people.
The folks at MSR Gear certainly know what they are doing when it comes to design, so it's little surprise that the Quick 2 is a highly rated backpacking pot choice.
The Quick 2 comes with:
A 1.5 liter hard anodized nonstick pot
A 2.5-liter hard anodized pot
Strainer Lid
Two polypropylene DeepDish plates for serving
Two insulated mugs for beverages (10.2 fl oz each)
A removable Talon pot handle
The 1.5-liter pot has a nonstick surface to allow for easy cleanup. Both pots are hard anodized for maximum durability and prevent food from sticking. This ensures that cleaning up the dishes is faster and easier, as this is often the one "chore" campers don't enjoy.
These pots come with a brushed aluminum lid which also has a built-in strainer. This makes it easy to drain water from pasta or vegetables.
MSR added color coding to the mugs and plates so you and your partner don't mix up whose is whose. The mugs themselves are a great size and include sip-through lids for easy drinking and to help keep your tea, coffee or cocoa warm. The DeepDish plates are also fairly versatile, being able to be used for most meals, even soup.
The MSR Quick 2 System retails for $99.95 (check this listing for the latest live prices) which is an excellent deal for the high-quality materials and all the components that come in this cook set. This pot system is ideal for both new and experienced backpackers.
GSI Outdoors Pinnacle Dualist Cookset
If you like the MSR Quick 2 System but it's either a little too pricey or you don't want/need a pot duo, then the GSI Outdoors Pinnacle Dualist Cookset is a great alternative. It is slightly more affordable at $64.95 (check this listing for the latest live prices) and is a simple, but capable, set of cups and a bowl.
Similarly to the Quick 2, the Pinnacle Dualist is another self-contained system, but can also house its own fuel as well.
The Pinnacle Dualist comes with:
A 1.8-liter hard anodized pot with strainer lid
Two insulated mugs with lids
Two bowls
Two telescoping "foons"
A welded sink
The mugs nest in the bowls, which nest within the pot. The entire pot is then transported in its own bag to keep everything tidy. Most ultralight backpacking stoves and a 220-gram fuel canister can also nest in this setup, so you will literally have your complete "kitchen" in one bag.
The 1.8-liter Pinnacle Aluminum series pot is very sturdy and the strainer lid is, of course, very useful for most common camp foods. The construction of the pot helps distribute heat evenly and quickly boil water.
It is also very durable and scratch-resistant as well. The Teflon Radiance technology forms a protective topcoat that aids in this product's excellent even heating.
The mugs, bowls and "foons" (fork spoons) are also all color-coded to prevent mixups. The insulated mugs don't get uncomfortably hot and they also both come with lids to prevent accidental spills.
The mugs, bowls, and foons are made of BPA-free plastic and have an extremely high melt point, which greatly reduces the chance you accidentally leave a cup or utensil a bit too close to your heat source.
While not all of the products in the GSI Pinnacle Dualist are metal, this cookset is still an excellent choice for backpacking. The ability to nest everything together, including your fuel source, really helps keep things lightweight and neat in your backpack.
It would also be possible to only take along the pot, one mug, bowl and foon, and have extra space to store food if you are backpacking alone.
Snow Peak Titanium Multi Compact Cookset
Weight is often the primary concern of backpackers, and even if you aren't into ultralight backpacking, shaving off a little weight whenever possible is advantageous.
The Snow Peak Titanium Multi Compact Cookset is perfect for any backpacker that needs to reduce their pack weight without sacrificing their ability to cook up a tasty, hot meal. Though this is a minimalist cookset, there is nothing minimal about the quality of materials used.
The Titanium Multi Compact Cookset comes with:
A 34 fluid ounce pot
A 26 fluid ounce pot
Dual 12 and 17 fluid ounce lids
Lightweight mesh storage bag
The dual-purpose lids for the pots is a fantastic touch. The 12 fl oz lid can also be used as a saucepan while the large 17 fl oz lid is ideal as a frying pan. The pots/pans in this set have handles which fold flat for easy packing. The bottoms are also rounded, which makes cleaning as well as even heating very easy.
Snow Peak ensured that this Titanium cookset could also nest their own Snow Peak Giga 110 gram fuel canister, though you can really store any fuel as long as it fits within this space. When all packed up the dimensions of this cookset is only 6.2″ x 4″ and weighs 11.6 ounces (minus fuel).
All in all, the Snow Peak Titanium Multi Compact is an excellent cookset for someone that doesn't need additional cups, bowls and other accessories, but rather just wants some high-quality pots and pans. This set retails for $95.95 (check this listing for the latest live prices) and is worth every penny based on how many customers swear by it.
The above three backpacking pots and cooking system are just the tip of the iceberg in terms of how many options are out there. Choosing camping gear is a very personal choice, so be sure that when shopping and comparing that you choose a pot system that will work for you rather than how well it works for someone else.
If you are new to backpacking and cooking, it's a good idea to try and select a cooking pot system that is large enough that you can store your heat source inside of it. This helps consolidate gear and keep your backpack organized.
Also, after purchasing new cooking equipment it's always a good idea to wash everything thoroughly, according to cleaning instructions and cook with it a couple times at home to ensure everything works properly.
Further read: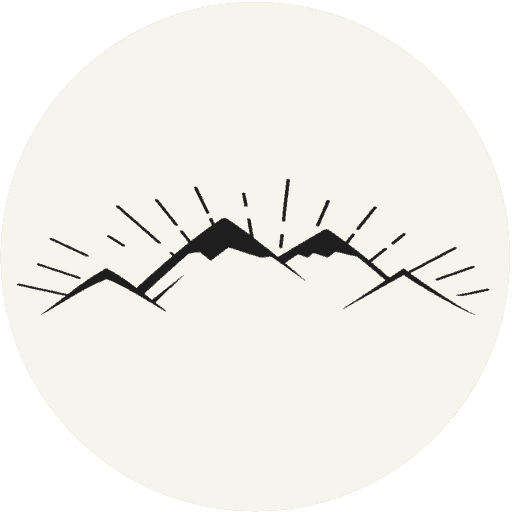 The All-Outdoors Guide team is comprised of enthusiastic experts that enjoy helping others that aspire to be better at outdoor fun. Part of that is making sure you have the right gear and information when it's time to go out and have fun. Some of our team have accomplished amazing feats like climbing 6000 feet to the top of mountains, others have explored every dirt trail they could find and we even have some people that have backpacked solo on various continents. No matter what our readers want to learn and do, our team is here to help them accomplish those goals.