Katadyn is a Swiss company that is all about water filtration. Their slogan is, "Making Water Drinking Water" which succinctly explains the purpose of their products. Their product lineup includes water filters, micropurs, and desalinators, along with additional accessories. They also have a couple of different product lines to make shopping for appropriate water filters easier. One of their most popular lines is the Backcountry Series.
The star of their Backcountry Series, and one of the brand's most highly rated products, is the Katadyn Hiker Pro Microfilter. This microfilter is impressive and very well-designed. It is ideal for hiking or camping trips to remote areas where water is fairly unpolluted but may still contain microorganisms and other contaminants you shouldn't ingest. You can also use it on suspect water from taps.
Like most microfilters, the Hiker Pro Microfilter is easy to use, instantly filters/disinfects water, removes sediment and particles, and improves the taste of the water. This particular model is very reliable, doesn't require a lot of maintenance, and performs best on clear to cloudy water.
It is ideal for hikers and backpackers, campers, cyclists, horseback riders, and anyone else that may only spend the day or a few days out on the trail and needs something compact. If you're tired of gross chemical tastes from chemical water purifiers or want to stop lugging around a trip's supply of heavy water in your backpack, the Hiker Pro Microfilter would be a great choice.
Specs of the Hiker Pro Microfilter
Here is a quick rundown of the details of this microfilter:
Hand pump filter design
Filter body made of plastics and silicone
Includes prefilter, removable filter protector, 2 Quick Connect hose sets, Easy Fill bottle adapted and carrying bag
Filter – AntiClog technology with 0.2 micron glassfiber
Purifier – Activated carbon granules
Filter longevity – 1,150 liters
Output – 1 liter per minute
Removes particles, bacteria, giardia, algae, cryptosporidium, sediments, protozoa, and spores
Reduces odors and bad tastes in water
The filter is field cleanable
Compatible with most water bottles and hydration reservoirs
Weighs 11 oz
Dimensions are roughly 3″ x 6.5″ x 2.4″
Recommended as a water filter for up to 2 people
This water fill is impressive in its simplicity and is highly effective.
Features of the Hiker Pro Microfilter
There are 3 main areas in which this microfilter really shines:
Filtration Design and Performance
You can filter roughly 1 liter of water per minute which is 48 pump strokes. The filter will remove various types of sediment, particles, and microorganisms found in most freshwater sources. It is recommended to only use this filter on fairly clear to cloudy-looking water.
The pleated filter offers much more surface area (107 sq in) than other microfilters which makes the actual filtration faster and easier. Being able to field clean the filter (simply use water) helps to extend the life of the filter and is useful if you find filtration slows down from a buildup of sediment. The filter protector keeps the pleated 0.2 micro glass fiber cartridge safe against damage.
Activated carbon is a common addition to most filtration systems as it is an effective way of reducing odors or bad tastes in water. It also doesn't add a chemical flavor to the water as other chemical-based water "cleansers" tend to do. Katadyn used activated charcoal granules which give more surface area than other types.
Longevity and Durability
The filter cartridge is reliable for up to 1,150 liters of water, but keep in mind that very dirty water will wear out the filter more quickly. The input hose does have a pre-filter which further protects the filter from dirty, cloudy water. This initial step really helps block out larger "nasties" which extends the life of the main filter and allows for more efficient filtration.
The body of the filter is strong and isn't apt to shattering or cracking like some cheaply made microfilters. The actual filter is protected which help keep it safe from bumps or drops. Overall the filter is very well made with quality materials. You will get a lot of use from it.
Ease of Use and Compatibility
The Hiker Pro Microfilter is easy to use since it's a simple pump filtration system. The pump is easy to use and the handle is a comfortable, ergonomic shape. At base camp, you can easily sit and pump water for a while to build up supply without your hand tiring out or cramping.
This filter will work with most popular brands of water bottles, such as Nalgene, as well as water reservoirs. It has Katadyn Quick Connect hose fittings which detach easily for storage. The Universal Bottle Adaptor screws onto the water bottle so you can directly fill it with filtered water.
If you do have a water bladder setup you will need an additional hydration pack connector that transforms the output to a ¼" which is suitable for most water reservoirs.
While the filter is quick to set up and the hoses are easy to attach, it can be tricky to figure out what hoses or connectors go where. The instruction manual explains but some users still find that it would have been better designed if Katadyn used a color-coded system.
This microfilter is tiny and easily fits into a pocket on most backpacks and daypacks. The stuff sack it comes with keeps everything organized and is easy to fish out of a filled bag. It weighs only 11 oz. which is a great trade-off for being able to just carry one bottle of water that you can refill with filtered water vs carrying all your water needs for the day.
The Hiker Pro Microfilter is rated by US Backpacker Magazine as the "unrivaled best" microfilter for use in the field. It is often rated at 5 stars, with the only common complaint being that the instructions for use could be more clear or the previously mentioned issue of hose connection confusion.
The annoyances shouldn't stop you from buying this filter if its features are what you have been looking for in a water filter system. It is very reasonably priced at under $100, which is an incredibly good deal for a microfilter of this quality. It is less expensive than competing products yet outperforms the majority of them in field tests. You can't really ask for more than that.
The only reason to not purchase this filter and perhaps choose a different Katadyn product is if you need a filter to supply water for a large group of people or need a filter capable of filtering out heavily polluted water. It also goes without saying that this water filter has no desalination abilities so it shouldn't be used for water with any salt, including brackish.
All in all, Katadyn's Hiker Pro Microfilter is an exemplary piece of equipment that is perfect for a variety of outdoorsmen, whether you are a casual day hiker or a solo camper that may spend a week out in the backcountry. This filter is reliable, takes up little space in your backpack, and will provide you with great-tasting, clean water.
Advantages of the Hiker Pro
A water filter is one of the most important pieces of gear in your backpack. It stands between you and safe drinking water, which is paramount for your health. Choosing a filter shouldn't be taken lightly and careful research should always be done before purchasing.
Here are four major reasons why people recommend the Hiker Pro.
Thorough and Reliable Filtration Technology
Naturally, the most important factor of a water filter is how well it filters. Katadyn is already a very reputable source of filters so it isn't surprising that this microfilter packs a punch. There are three main parts to the filtering process of the Hiker Pro.
Katadyn went an extra step by adding a pre-filter, which is located in the hose. The job of this pre-filter is to prevent larger particles from even getting into the filter, thereby making filtration more efficient and increasing filter life span.
Extremely Dependable and Trouble-Free
The first advantage has to do with how easy the Hiker Pro is to use. Since it is a pump-style filter and therefore doesn't rely on gravity you can "make" your fresh drinking water whenever you want, without having to stop for the filtration to take place.
The ABS filtration housing is BPA-free, but also quite durable. It isn't prone to cracking if dropped, which is important when using the device out in the woods.
Overall the Hiker Pro is trouble-free. It does what Katadyn says it will, which is to provide clean water easily and at a decent rate of 1 liter per minute. The pump requires 8 lbs of force and isn't exhausting to use like other filter designs. Within about 48 pumps, or approximately 1 minutes of pumping, you'll have a good supply of clean water before you'll need to stop again.
As far as field cleanability is concerned, it couldn't be simpler – just swish in clean water. Katadyn does offer instructions for a more thorough cleaning which is recommended to perform either after a certain number of liters have been filtered or you notice the pump being harder to press.
Ready to Be Taken Out in 20 Minutes
While other filtration systems come disassembled and need to be put together, the Hiker Pro is pretty much ready to go right out of the box. All you need to do is filter water for about 20 minutes to prime the filtration media.
After that, you are ready to use it in the field. You could even do the priming out in the field if you have no other option. Simply discard this first batch of water as there will be particules from the activated carbon in it.
Hydration Reservoir Compatible
Many hikers use hydration reservoirs as alternatives to bulky water bottles but this can present a problem when using a water filter. Thankfully Katadyn made the Hiker Pro compatible with the majority of hydration bladders. The Hiker Pro comes with Quick Connect fittings which allow you to attach input and output hoses easily. These hoses will attach to any third-party reservoir that also uses ¼" drinking tubes/hoses.
The Hiker Pro is a popular filter that is perfect for outdoor enthusiasts of all types.
Disadvantages of the Hiker Pro
No product is without its faults, and the Hiker Pro is no exception. The majority of reviews rank this filter extremely high but some customers have found one recurring issue.
Not as Durable as Marketed
The concern is the durability of the filter. Now, not all customers have found durability to be a problem. In fact, many find that the Hiker Pro is exceptionally strong and long-lasting, especially when compared to other microfilters. But the factor of overall "toughness" can't be ignored since this could be your only source of safe water when you're miles out into the wilderness.
The main problem is that some customers find that Katadyn may have been a bit liberal with how they've marketed this filter as being able to handle extremely dirty water. The filter can certainly clean some quite polluted water but the pumping mechanism suffers.
It may work well for the first 2 to 3 liters but after that, it becomes resistant, to the point that pumping requires so much force it feels like something is going to break. Because of this issue customers find themselves having to field clean their filter more often than they really should have to.
One other durability concern has to do with the Quick Connect hose attachments. You need to be careful with these to prevent breakage. They aren't flimsy but they are more delicate than others. If you've had this problem it's a good idea to take along additional attachments in case of breakage while out on the trail.
Despite a small shortcoming, the Katadyn Hiker Pro Microfilter is really a superb filtration device. The Hiker Pro is easy to use, makes water taste great, and is small enough that hikers can pack it without it being a weight issue.
If you spend a lot of time hiking or backpacking through areas with decently clean water, this model won't fail you. Even if you come across dirty water, you can still rely on the Hiker Pro to keep you safe.
Further read: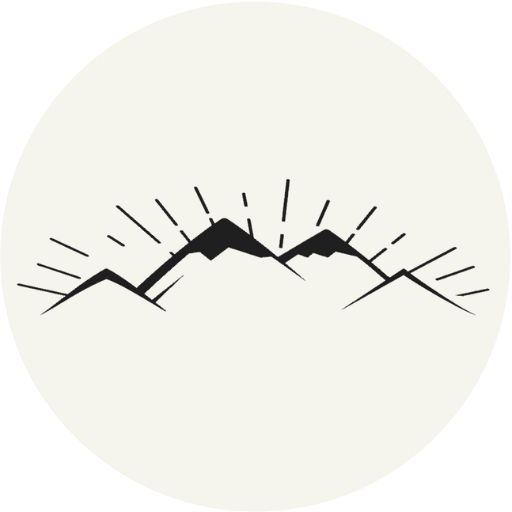 The All-Outdoors Guide team is comprised of enthusiastic experts that enjoy helping others that aspire to be better at outdoor fun. Part of that is making sure you have the right gear and information when it's time to go out and have fun. Some of our team have accomplished amazing feats like climbing 6000 feet to the top of mountains, others have explored every dirt trail they could find and we even have some people that have backpacked solo on various continents. No matter what our readers want to learn and do, our team is here to help them accomplish those goals.