Few people look forward to the monotony of household chores, especially when it comes to laundry day. While laundry is a necessary evil, campers, backpackers, and other travelers are often left in a predicament. The use of a washing machine is hardly possible yet simply washing dirty clothes in water, perhaps with the help of some rocks and and a bar of soap, often leaves clothes still less than fresh.
An interesting solution to this problem is a lightweight, compact washing bag that actually washes clothes with just a little elbow grease on your part. Not only are your clothes left actually washed, but with fairly minimal effort. This solution is called the Scrubba Wash Bag.
The Wash Bag is fairly ingenious. It was created when founder Ash Newland went on a 4-month excursion in Africa to climb Mt. Kilimanjaro, just to realize how difficult it was to do long camping trips when you can only carry a couple day's worth of clothes. Knowing how washboards were an effective means of thoroughly cleaning clothes, Newland finally brainstormed the idea of a flexible washboard placed inside a waterproof bag. Thus the Scrubba was born.
Scrubba is all about making life out in the backcountry or on the road more enjoyable by offering an easy-to-use answer to dealing with dirty clothes when you're not home. If you spend a significant amount of time traveling and end up dealing with smelly, dirty clothes in the way you might want to think about buying a Scrubba of your own. Though there are some skeptics that don't see this product as worth the money, there are many more than consider their Scrubba a luxury that ends up making their trips far more enjoyable.
Specs and Features of the Scrubba Wash Bag
The Scrubba is an innovative design yet still fairly simple. Here is a rundown of the basics you need to know about bag design and construction.
Specs:
Design:
Folds up to a compact pocket-size roll
6 step washing instructions printed on bag
Transparent windows for checking washing and water levels
Flexible washboard Nobules on inside bottom of bag
Outside bottom of bag has non-slip grip
Twist release air valve quickly expels excess air
Can also be used a dry bag
With that out of the way let's get into some solid reasons why you may (or may not) want to get your hands on your own Scrubba bag.
Advantages of the Scrubba Wash Bag
There are three major advantages to buying a Scrubba.
Super Small and Compact Design Ideal for Backpackers
When it comes to travelers that are backpacking the size and weight of an item, especially one that isn't exactly a necessity, is vital. The Scrubba only weighs 5 oz which is equivalent to a newer smartphone or perhaps two apples. This isn't very much weight for something that will provide you with a means of clean clothes.
The Scrubba also folds up to a pocket-sized shape, though it would be rather cumbersome for apparel pockets it will fit into a backpack pocket easily. Storing this bag is super easy – simply ensure it's dry, lay it flat and roll it up. Once rolled simply fold it in half and stick it in your bag.
Its small size makes it perfect for putting into any backpack, daypack, suitcase, etc.
Reduces Pack Weight By Eliminating Need for Extra Clothes
Often times backpackers skip on a product that isn't a necessity for the sake of saving weight. The interesting thing about the Scrubba is that it can actually save space since it allows you to pack fewer clothes. For the most part, the heaviest items in a backpack are changes of clothes, especially when you're going to be out for multiple days.
By using the Scrubba you may only need a couple days worth of clothes for week-long trips. In a situation like this, it will become clear how much weight you can save by simply using a Wash Bag. Most campers will often wear a pair of pants for a couple days but will want clean socks, underwear, and a shirt or underlayer every day. The Scrubba also comes in handy if you'll be traveling or hiking in an area where you know you'll probably get muddy, dirty, or very sweaty. If you're actually traveling by plane and backpacking in urban areas you will still find the Scrubba to be very helpful.
Durable and Extremely Easy to Use
The Scrubby is a tough little bag that will last for many years in the field when cared for properly. The material used on the construction is very durable, and the added gripping back on the exterior further helps prevent wear and tear. This feature goes a long way in keeping the bag strong when in the field and using a rock as a table. The grip also helps to keep the bag in place while scrubbing when on these types of smooth surfaces.
There are only 6 steps to getting your clothes clean when using the Scrubba. Fill with clothes, water and a small amount of detergent to the fill lines marked on the bag. Roll and clip the bag top, then release the air valve to deflate the bag. You will then rub the clothes onto the washboard backing in the bag for 20 to 40 seconds for a basic wash or for 3 minutes for a washing machine quality clean. Rinse the clothes and then remove them from the bag to dry.
The Scrubba is really as easy to use as you'd expect. Since the instructions are printed on the bag you don't need to worry about forgetting what to do either.
Disadvantages of the Scrubba Wash Bag
Widely loved and praised, it can be tricky to find a problem with the Scrubba. That being said there are some less than perfect review for this bag that is due to one main disadvantage.
Can Be Considered Too Pricey
There are really many complaints about the Scrubba Wash Bag. It does exactly what it claims to which is give a washing machine quality clean to clothing. As long as you follow the instructions and don't overload the bag you will get exactly that. However, a common complaint about the Scrubba is how expensive it is.
The Scrubba is priced at $55 (check this listing for the latest live prices) directly from the brand. For a piece of outdoor gear that only performs one purpose, albeit important, that isn't exactly a necessity it is somewhat expensive. Now, if you travel often and know you will be getting a lot of use from this bag it is worth every penny. But if you only travel occasionally or only camp for a weekend or so at a time, then the Scrubba might not be worth it. It really comes down to personal value and what you consider to be important.
All in all the Scrubba Wash Bag is really an excellent idea, though the first impression of many is that this is more of a novel product that won't get much use after the initial few washes. Though the Scrubba probably isn't worth the money for every outdoor enthusiast or every occasion, but for those long trips it actually makes sense to use this bag.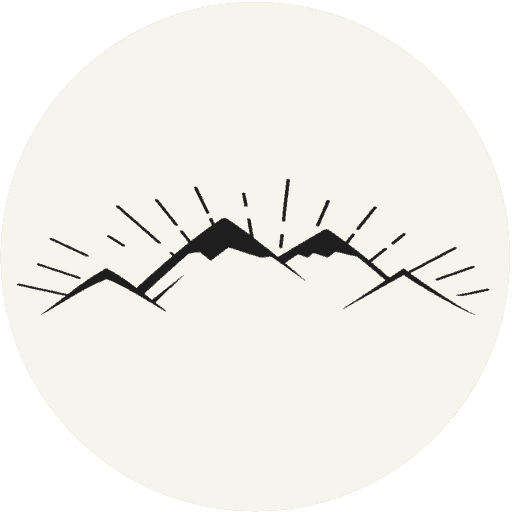 The All-Outdoors Guide team is comprised of enthusiastic experts that enjoy helping others that aspire to be better at outdoor fun. Part of that is making sure you have the right gear and information when it's time to go out and have fun. Some of our team have accomplished amazing feats like climbing 6000 feet to the top of mountains, others have explored every dirt trail they could find and we even have some people that have backpacked solo on various continents. No matter what our readers want to learn and do, our team is here to help them accomplish those goals.