Scarpa is a trusted brand with a history dating back to 1938. Although this company produces pretty much any type of performance footwear you could think of, their sport climbing, and rock bouldering shoes are quite impressive and snug for anyone. They consistently produce footwear that ranks high in ratings and win awards. The Scarpa Vapor V is one such model.
These Scarpa Shoes are high-quality climbing shoes that are versatile, comfortable fit, and durable enough to take a variety of vertical terrain are rare. Most of them fall short on promises or new climbers often find that their first pair of performance climbing footwear quickly become useless as they advance in skill. Scarpa managed to solve this problem with the Vapor V.
These men's shoes and women's climbing shoes are going to work perfectly well, no matter if the wearer has climbing skills or not. It is priced reasonably compared to other high-performance shoes and you will undoubtedly get a lot of use from it. If you're looking for your very first pair of "real" rock shoes or just need to replace your go-to pair, with a more comfortable fit, keep reading.
Specs and Features of the Vapor V
The Vapor V isn't a complicated shoe and Scarpa chose very specific features to include to give customers the most bang for their buck.
Keep in mind that Scarpa updated the Vapor V in 2015 so these specs and features only apply to the upgraded models. While the original model is still a great choice, the new 2015 shoe does offer a few advantages. Also, there is a men's and women's version of this shoe but the only difference between the two is sizing. Otherwise, they perform identically.
Here is a brief rundown of the details:
Upper is a combination of suede and a 1.8mm microsuede toebox
The midsole is Scarpa's Flexan
Sole is Vibram's XS Edge (4mm thickness)
The flexible split sole construction
Slip last with the cambered shape
The lining is 1.8mm microsuede
Has Bi-Tension randing
Men's shoe size varies from 36 to 45 + half sizes (average weight of 16.6 oz per pair)
Women's shoe size varies from 34 to 41 + half sizes(average weight of 14.5 oz per pair)
One-color option for men called Lime (lime, gray and black)
One-color option for women called Turquoise (blue, gray, and black + yellow accents)
Weight is just a little over a pound
Double velcro closure and synthetic upper
Ability to resolve
Low heel tension
The Vapor V pair of shoes has everything it needs to perform well under a variety of circumstances. By the feature list alone it is easy to see why this model is so popular and get an idea of why the Vapor V has quite a few advantages over competing shoes.
Strengths of the Vapor V
The majority of reviews and ratings for the Vapor V are high-and for good reason.
The four major strengths of this model are:
Comfortable fit
Sensitivity
Versatility
Simplicity
When it comes to comfort the Vapor V performs very well, but only if you follow the advice of Scarpa. Since this model is often recommended to new climbers it seems that bad reviews are often linked to customer error in terms of sizing. Remember, bouldering and rock climbing shoes do not and should not fit like a street shoe.
It is recommended you downside anywhere from a half size up to 2 sizes depending on the downturn of the shoe. With the Vapor V, a half size up to full size will often be enough for the average foot and foot shape.
Like most shoes, there is a break-in period. When you first get your velcro closure shoes they will feel a little too tight but shouldn't be painful. There should be no looseness or wiggle room in the toe or heel rand when you get the shoe out of the box as this will only become looser as they wear in. Essentially you want the Vapor V to fit like a sock. If you pick the right size shoe you will find that this model is quite nice to wear, especially if you have a wider foot.
The low tension heel on the Achilles also helps to get a good fit and improve comfort overall. Another aspect of comfort is the breathability of the shoe. Even though the upper is suede, the shoe does breathe well. The tongue is made from a stretchy mesh which helps in keeping your feet cool and promoting air circulation during climbs in hot weather.
The 4mm Vibram XS Edge is a good compromise between sensitivity and protection. If you're at all familiar with climbing you've probably already heard great things about Vibram soles. The XS Edge is made with rubber and as the name suggests, they are perfect for edging and are also very gentle on your feetve. Despite the thickness, the split sole construction gives this shoe a good feel to it and will allow you to get a good grip on the surface.
The final two strengths, versatility and simplicity, go hand in hand. The Vapor V is a fairly simple shoe in design but built very well which means it can handle many climbing techniques. It is a Jack-of-all-Trades type of shoe, so it may not be outstanding in one single capacity but instead is very good across a range of uses.
This is a huge advantage for new climbers and any climber who often changes up their location or go back and forth from climbing inside in a gym setting to outside. Overall the Vapor V has a lot of strengths but like any shoe, there are some potential weaknesses or disadvantages to consider.
Weaknesses of the Vapor V
Most low ratings given to this shoe are for one of the following reasons:
Longevity
Durability
Lack of Aggression
The microsuede toe box really gives this shoe sensitivity and protection but it also shows wear fairly quickly. Microsuede is sensitive to abrasion so if you are planning to do a lot of edging or toe hooking, you're going to notice that the attractive exterior gets worn down quickly. It is a high-quality suede but perhaps Scarpa should have gone with a different material.
Although the Vapor V is built to last for a long time it also seems to lose its downturn profile with a lot of heavy use. The original model has this same issue as well. The Bi-Tension randing works extremely well but if you use this shoe often for smearing or otherwise with a flat foot, you may find that the tension loosens easily.
A final area of weakness if the lack of aggression in this shoe. Like most versatile climbing or rock velcro shoes, you just can't expect it to handle absolutely everything as a specialized shoe would. This isn't really a disadvantage or fault but something to keep in mind. Essentially this shoe can handle pretty much all climbing styles or techniques but it has its limits in terms of serious performance.
Overall the 2015 Scarpa Vapor V is an ideal all-around rock shoe for novices and pros alike. It is a perfect first high-performance shoe for beginners but is also appealing as a go-to shoe for more advanced climbers that find specialized shoes are limiting.
Scarpa shoes rarely disappoint and this model goes to show that simplicity doesn't mean a lack of quality. If you by any chance want to try another great brand, you can try Sportiva shoes that come under different categories such as La Sportiva katana, Sportiva Miura, which are definitely a snug fit!
Recommended Reads: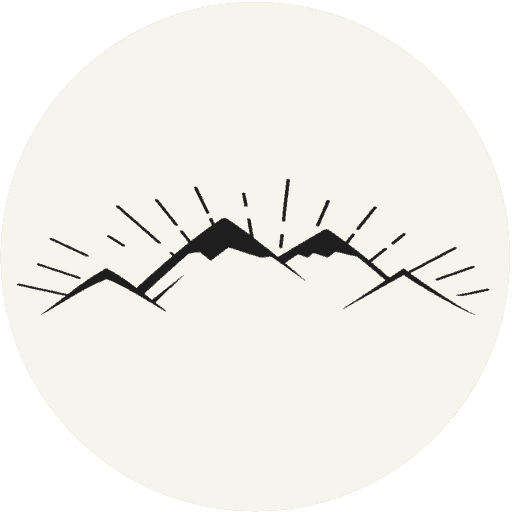 The All-Outdoors Guide team is comprised of enthusiastic experts that enjoy helping others that aspire to be better at outdoor fun. Part of that is making sure you have the right gear and information when it's time to go out and have fun. Some of our team have accomplished amazing feats like climbing 6000 feet to the top of mountains, others have explored every dirt trail they could find and we even have some people that have backpacked solo on various continents. No matter what our readers want to learn and do, our team is here to help them accomplish those goals.