There is nothing quite as important as having a clean source of drinking water. Even if you find a good source of fairly clean water, it's not a great idea just to drip in and drink, however. Some type of water filtration system is necessary but thankfully there are a ton of different systems on the market that work well- although some are much better than others.
It's safe to say that most outdoor enthusiasts have heard of Platypus. This brand is owned by Cascade Designs and is famously known for its hydration packs and bottles. When it comes to water reservoirs or water "bladders" Platypus produces some of the best products out there.
What you may not know, if you aren't that familiar with Platypus, is that they also make an impressive water filtration system called GravityWorks. This system is super impressive and has really made the task of getting clean water a breeze for campers and outdoorsmen.
If you're tired of dealing with hand pump systems or resorting to using filtration pills that leave your water tasting bad, you're really going to like the GravityWorks.
Specs and Features of the GravityWorks System
Platypus has two options for their GravityWorks system: 2L and 4L capacity. Obviously, both systems function the exact same way. The brand recommends the 2L model for 1 to 4 people, although if you often go camping with 4 people relying on your system it's best to upgrade to the 4L.
One very cool feature of GravityWorks is that you can customize your kit based on your preferences. When you buy the 2L Complete Kit you will get everything you need but also have the option of switching out accessories.
There are 3 options with the 2L Complete Kit:
Use the Complete Kit as is by using the Push/Pull Cap Adapter hooked to the 2L bottle
Use the Universal Bottle Adapter to hook your filter directly to your water bottle (compatible with most hard bottle brands)
Use both adapters to hook filtration directly to your own water reservoir
Depending on which option you go with the kit will weigh anywhere from 7 oz to 9.5 oz. Keep in mind that the 4L is not water bottle adaptable.
Specs for both systems include:
Compact design and low weight
Easy to use and no pumping needed
Bags marked as Dirty and Clean prevent accidental mixups
Filters just around 1.5 liters of water per minute (4L slightly faster)
Filters have a 1,500-liter lifespan
Backflushing ability completed in seconds, regardless of system customization
The zippered top allows you to collect water quickly
The shut-off clamp allows you to pause filtration
Effective for removing "Bacteria and Protozoa, including Giardia, Cryptosporidium, E. coli, Salmonella and Cholera" according to EPA and NSF standards (Will NOT treat chemical or viral toxins)
Despite seeming like such a high-tech piece of equipment, the way this system works is fairly simple compared to others. Gravity filters certainly aren't new but Platypus really improved on the older models.
Advantages of the GravityWorks System
With the details aside, there are a lot of reasons why people love the GravityWorks System. There three main advantages of this product are:
Versatility and Simplicity
Filtration Rate
Size and Weight
First up is versatility. Most filtration systems lack versatility in how you can use them. They only function one way and if you needed to use bottles or reservoirs you can only use what the kit came with. As mentioned in detail above, Platypus really made their 2L user-friendly by allowing adapters to be used to change the configuration.
If you like drinking from a bottle, no worries, just use the Bottle Adapter. You could even go with their direct-to-reservoir option so you can directly filter to the bladder in your backpack or hydration pack without removing anything. This could be a huge advantage in timed events.
Another aspect of versatility is the ease of use- the GravityWorks doesn't need you to do anything for it to filter. Instead of someone being stuck standing in a creek pumping water through a filter you simply fill the Dirty bag and position it above the Clean bag. Or hook it on a nearby tree branch.
As you go about getting your tent set up or making a meal your water will be filtering. Depending on backpack size some people even use the direct-to-reservoir method right within the backpack. It may be slower but as long as the Dirty bag is above the Clean, it will work- and you didn't even have to stop hiking!
If your water source is a bit of a walk from your campsite you could also fill the bag, filter the first 2 or 4 liters, switch the filtering valve off and refill the Dirty bag. Once you get back to your campsite simply put the remaining clean water into containers and then filter the rest. So you could double the water and the valve prevents any overflowing issues.
The filtration rate of both models is very impressive. Your 2 liters of water will be filtered in under just over a minute while 2 liters will take 2.5 minutes. Also, if you only want to top up your water supply you don't even need to fill the bag all the way. You could just filter enough water for a meal or a cup of coffee if you wanted.
Size and weight is other important factor for water filtration, especially for people that are light backpackers or cyclists. If you know you are going to be in an area with fresh water it makes much more sense to pack a filtration kit rather than a bunch of water. Even the 4L kit is under 12 oz.
Plus the ability to configure your own custom kit means you could drop even more weight if you wanted. Both kits packed up in their stuff sacks measure about 3" x 9" which is going to fit in even small daypacks without a problem.
With all of its advantages it really isn't a surprise that so many people highly recommend this system. It just makes things so much easier which means your outdoor adventure will be that much more enjoyable.
Disadvantages of the GravityWorks System
Vast majority of the reviews of this water filtration system are positive but occasionally you will find someone who had problems with their model. The most common complaints being either the filtering system slowed down after a few uses or the backflushing/reverse filtration system no longer worked properly.
It isn't clear exactly why these problems occur but generally, it is due to lack of proper maintenance or the user trying to filter very dirty water. The GravityWorks system does need some basic upkeep to work properly and if you ignore the advice of Platypus you may run into a problem. Also, it is always a good idea to try and use the clearest water available to prevent silt buildup.
Problems with the GravityWorks are rare but everyone should have some kind of backup filtration with them just in case, regardless of whether they use this system or any other. All in all this filtering system has really made a name for itself as a must-have piece of gear for pretty much anyone- whether you are a hiker, kayaker or weekend warrior camper.
How to Pick the Best Water Filter for Your Outdoor Experience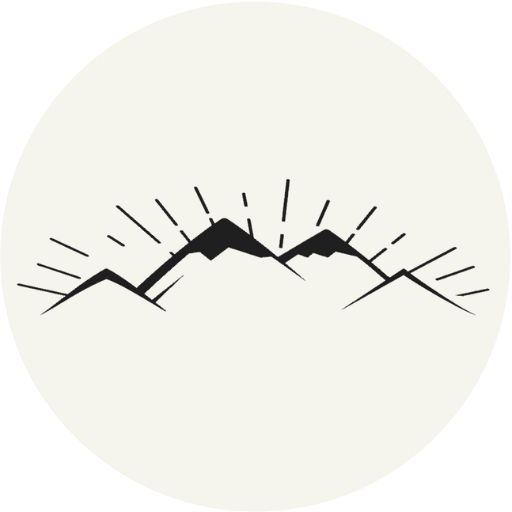 The All-Outdoors Guide team is comprised of enthusiastic experts that enjoy helping others that aspire to be better at outdoor fun. Part of that is making sure you have the right gear and information when it's time to go out and have fun. Some of our team have accomplished amazing feats like climbing 6000 feet to the top of mountains, others have explored every dirt trail they could find and we even have some people that have backpacked solo on various continents. No matter what our readers want to learn and do, our team is here to help them accomplish those goals.