La Sportiva is an Italian footwear and apparel brand that is famous for their extremely well-made, reasonably priced gear that easily compete with other big names in the industry. Despite having stores and retailers all over the world, true to their roots, La Sportiva still makes their products at home in Italy.
This band is really all about shoes and boots, for every activity you can think of. Mountaineering, hiking, alpine adventures, and climbing, to name a few. One popular category is mountain running, with the Bushido being a loved style for men and women alike. This impressive shoe is a Trail Runner Editor's Choice pick and remains a highly rated trail shoe.
Specs & Features of the Bushido
The Bushido is a beautifully designed, sporty running shoe that can handle pretty much any terrain you care to cross. Truly comfortable, durable and stable, these technical trail shoes are aggressive without sacrificing lightweight or versatility.
Bushido's are available for both genders, with the following options:
Men's:
Two color options – Green Grey or Flame
Sizes – 38 to 47.5 with half sizes
Women's:
Two color options – Ice/Grey or Fjord
Sizes – 36 to 43 with half sizes
Aside from color options and sizing, features for the Bushido are virtually identical for both models.
A major characteristic of La Sportiva shoes is how well-made they are, and it all comes down to quality of materials used in construction. After all, regardless of how nice a shoe looks, if it's made of weak materials it will only end up being a waste of money.
Materials:
Upper – AirMesh + Thermal Adhesive Microfiber + High-Frequency Welded Ripstop
Midsole – Compression Molded MEMlex + 1.5mm Dual-Density Compressed EVA Foam Rock Guard + TPU Shank
Last – Racing Lite Ergo or Women's Racing Lite Ergo
Lining – Mesh + Lateral Mesh Inserts + Stretch AirMesh Tongue
Cushion – Midsole 32A
Sole – Dual Density FriXion XT V-Groove + Impact Brake System
Toe Cap – TPU (thermoplastic polyurethane)
The purpose of the Bushido is to function as a mountain/trail running shoe, which is more than exceeds at thanks to these features:
[easyazon_infoblock align="center" identifier="B01EKWQTGM" locale="US" tag="alloutdoorsguide-20" type="single" link_id="4612226"]
Features:
Internal construction is a slip on style for a glove-like fit without excessive pressure
Rounded lugs provided significant traction with extension across the midsole
Construction allows for excellent stability on rocky terrain, including off-camber running
Toe drop of 6mm gives shoe the benefits of both minimalist and traditional style
FriXion XT V-Groove dual density soles have built-in Impact Brake System for total foot control while navigating difficult trails
Underfoot wrapped in a TPU STB Control frame for support and quick response from the wearer
Compressed EVA foam rock guard on forefoot of midsole prevents injury and bruising from rocks, sticks and other debris
For being so reasonably priced at $130 (check this listing for the latest live prices), it's surprising how many important features are packed into these shoes. With the details out of the way, there are some pros and cons to these shoes that you should be aware of.
Advantages of the Bushido
It's tough to consolidate the advantages of the Bushido down to just a few advantages but these three sum up why these shoes are so popular.
Can Tackle Truly Difficult Trails
It can be argued that the Bushidos are labeled as a mountain running shoe rather than just a trail shoe for a reason. These can truly take on mountain trails like a breeze, where more tame trail shoes would fail.
The EVA rock guard on the bottom of the foot is specifically designed to protect runners on rocky trails. Stepping down on a jagged rock can easily cause bruising or injuries, thereby ruining your run, so this extra protection is perfect.
Design-wise it was a great idea to just add the extra protection to the forefoot versus the whole sole since it reduces weight. These shoes also have La Sportiva's Impact Brake System so you get complete control, even on slippery rocks, loose gravel or dirt, and mud.
Design-wise it was a great idea to just add the extra protection to the forefoot versus the whole sole since it reduces weight. These shoes also have La Sportiva's Impact Brake System so you get complete control, even on slippery rocks, loose gravel or dirt, and mud.
Design-wise it was a great idea to just add the extra protection to the forefoot versus the whole sole since it reduces weight. These shoes also have La Sportiva's Impact Brake System so you get complete control, even on slippery rocks, loose gravel or dirt, and mud.
Lightweight & Allows for Technical Movements
Despite having an aggressive tread, La Sportiva still managed to cut weight without sacrificing quality. The average pair of women's Bushido's weighs 1lb while the men's is closer to 1lb 3oz. Because of the close fit and use of TPU in the shank and midsole, these shoes feel just as light and nimble as a pair of street sneakers.
Just taking one look at these shoes you can tell that they are very technical and enjoyable to wear. Sometimes brands end up adding so much to their trail runners that it makes the shoes feel like a barrier between them and the ground, which often leads to slips or falls.
This problem is not one the Bushido has. There is a proper amount of sensitivity so you remain protected but can still feel the ground between your feet, which gives this model an edge when it comes to harsh terrain.
Durable with Decent Lifespan
La Sportiva didn't cut corners when it came to materials which make the Bushido impressively durable and long lasting. The upper is a combination of AirMesh for ventilation, microfiber for looks and abrasion-resistance and welded ripstop stress points.
Even with regular wear, these shoes will look great for a long time. The midsole is made of tough compression molded EVA and MEMlex to keep your foot supported throughout the lifespan of the shoe.
While average lifespan of shoes is solely dependent on the runner, including their running style, speed and the trails they take. But majority of customers get a year or more of use with taking these shoes on runs throughout the week and on weekends. You may got more or less use depending, but an overwhelming number of people agree that what you get from these shoes is comparable to how much they cost.
Disadvantages of the Bushido
The Bushido is often a 4 or 5 star model, but the lower ratings often point to these two disadvantages as the cause for a negative or neutral review.
Finding the Right Fit is Tricky
A common issue and reason behind negative reviews is how the Bushidos aren't the easiest shoes to fit. Unless you have a narrow foot, going by street size alone can end up leaving you with too tight of a shoe. Even La Sportiva notes that this shoe "fits the foot like a sock" which is certainly true.
If you have average or wide feet it's a good idea to find an store nearby that stocks these shoes so you can try on a few sizes. If that's not an option, try a size larger to start and be sure to purchase from La Sportiva or a retailer that accepts returns.
Unfortunately, people will very wide feet, especially those large heels, may find that the Bushido heel is quite a tight fit. The molded heel cup is fairly aggressive, which makes sense for a serious trail shoe since it helps to keep the foot stable and in place. But that also means that these shoes are best suited for runners with narrow to average feet and heels.
If you take the extra time to properly fit these shoes, these two disadvantages hardly warrant skipping the Bushidos for most people. These shoes truly are masterfully crafted trail and mountain runners that will serve both pro and casual runners well.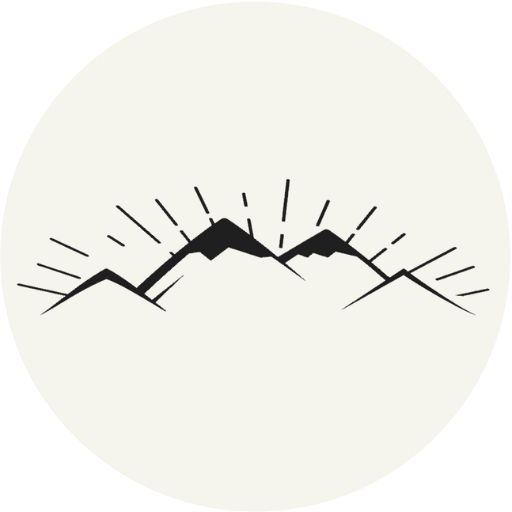 The All-Outdoors Guide team is comprised of enthusiastic experts that enjoy helping others that aspire to be better at outdoor fun. Part of that is making sure you have the right gear and information when it's time to go out and have fun. Some of our team have accomplished amazing feats like climbing 6000 feet to the top of mountains, others have explored every dirt trail they could find and we even have some people that have backpacked solo on various continents. No matter what our readers want to learn and do, our team is here to help them accomplish those goals.