Chaco was created in 2009 and quickly became a popular footwear brand. Even though they weren't the first company to create athletic sandals for outdoor activities, they certainly mastered the art of designing the ultimate "all terrain" sandal.
Their original classic Z-strap sandal becomes such a favorite that many outdoor enthusiasts refer to that style as a "Chaco."
The brand has quite a few models available for men, women and children. Their Updraft line is one of their best and even though the original is no longer available, the Updraft EcoTread 2 is an excellent model to check out. Whether you're new to this style of sandal or already a fan of Chaco, the EcoTread 2 will impress.
CHACO EcoTread 2 DISCONTINUED: While the EcoTread 2 has been discontinued, check out the Chaco Z1 or Z2 here.
Specs and Features of the Updraft EcoTread 2
Like all of the Updraft sandals, Chaco has the EcoTread 2 available for both men and women.
Women's:

Two color options – Black Waves and Coral Crops
Sizes 5 to 12 with a medium width
Men's:

One color option – Intersect
Sizes 7 to 15 with a medium width
The only difference between the shoes are sizing and the use of a female-specific midsole.
The materials used in construction include:
Sandal Straps:

Polyester jacquard webbing
Injection molded ladder buckle lock
Midsole:

Chaco's molded LUVSEAT polyurethane
Thermoplastic polyurethane shank
Outsole:

Classic Updraft design
EcoTread rubber made of 25% recycled materials
3mm lug depth
Finally, the features and overall design can be summed up as follows:
A classic Chaco strap sandal made of one continuous piece of webbing
Toe loop for better fit and stability
Voronoi print footbed is smooth to the feet but gives a little grip to prevent slipping
Ladder lock buckle will stay in place but still allows for easy resizing
EcoTread sole is Earth friendly and tough
3mm lugs give enough traction for a variety of activities
Flexible midsole lets you feel and grip the terrain under you
With the details out of the way, here are a few reasons why these sandals should have a place in your shoe closet.
[easyazon_infoblock align="center" identifier="B012RHK8M8" locale="US" tag="alloutdoorsguide-20" type="single" link_id="4612227"]
Advantages of the Updraft EcoTread 2
Easy to Care For and Adjust
A huge advantage of Chaco sandals is how easy they are to care for. Unlike traditional hiking footwear that requires special cleaning or ends up smelling terrible if you happen to get them really funky, these sandals are a piece of cake.
Updraft sandals should be washed regularly to keep them in the best shape. For a basic cleaning you can actually wear the sandals right in the shower. The soap from washing your body will go over them as you rinse and freshen them up.
A deeper cleaning would entail some scrubbing. The webbing on the Updraft EcoTread 2 only take some baking soda, water and a small brush (like an old toothbrush) to get it back into shape. Also, since the Updraft has only one continuous piece of webbing, be sure to pull the webbing around to loosen up any dirt and debris trapped inside the sole.
Care aside, readjusting these sandals to get the custom fit you want is a breeze. Simply loosen the buckle, pull the top foot strap towards the toe, pull the inside toe strap out and then pull the inside top strap out.
Once those are loosened, put your foot in the shoe and tighten with the same steps you just loosened the straps with. If you find the straps to be difficult to pull through, adding a tiny bit of liquid fabric softener or other lubricant will help.
You can't get much more lightweight than sandals but even compared to other outdoor/athletic sandals on the market, Chacos are definitely on the lighter side. The EcoTread 2 design, which is 15% lighter than the original, feels like nothing is on your feet, almost like you're barefoot.
Despite being so lightweight, these sandals are far from flimsy. First-time Chaco wearers are often astounded at how much punishment these Updraft series can take. These will completely change how you feel about wearing sandals on the trail.
Safe Alternative to Hiking Shoes
If you aren't a fan of restrictive hiking shoes or heavy hiking boots, you're not alone. There are many people that find they just don't enjoy wearing those kinds of footwear and end up looking for alternatives.
The problem is many alternatives haven't been tested to see if they are healthy for the feet, like some of the cheaper "barefoot" shoe brands, or people chose unsafe choices like thong sandals.
Chaco Updrafts are the ideal alternative to traditional hiking shoes for a number of reasons. They are more comfortable, obviously offer the most ventilation and are approved by the American Podiatric Medical Association. You'll get the right foot support and the strapping system ensures your feet stay in your sandals.
Ideal for Activities Around Water
Chaco sandals are particularly popular for those who spend a lot of time around water – whether it's kayaking, regular stream crossing while hiking, boating, fishing, etc. The thing about water and shoes is you either want complete waterproofness, or you want the shoe to be able to submerge but shed water quickly.
The problem is fully waterproof shoes can be hot and impractical for warm weather activities. Shoes that aren't waterproof often will soak up water and take forever to get dry. These sandals are a far superior alternative since your feet will become fully submerged BUT the rubber won't soak up water, and the webbing dries incredibly fast.
Many people find this is great for hot days where you want to cool off your feet. Just walk right into the water without having to stop and take off your shoes and socks.
Disadvantages of the EcoTread 2
There really aren't any disadvantages to the EcoTread 2 sandal's design or construction. The only common problems are with the idea of the sandal itself, meaning those who often don't like these shoes aren't fans of these types of sandals anyways.
Therefore it is important to really read invidiaul reviews to determine if the problem was actually with the design of the shoe or not.
You don't get ankle support or foot protection from these like you would with shoes or boots. You also expose your feet to possible injuries, bug bites, and the elements. If these kinds of things seriously worry you, you may not be happy with these.
These also shouldn't be worn in areas with cactus, venomous snakes, or terrain with sharp rocks. If you have a serious tick issue in your area, you should really weigh the risks of going with sandals as well.
While some Chaco wearers have no problem taking these sandals over crazy terrain and through dense brush/grass, it isn't recommended and you could easily injure your feet.
Not all people prefer sandals over shoes, but if you are someone that practically lives in open footwear in the spring and summer, the Chaco Updraft EcoTread 2 will become a fast favorite. If you aren't quite sure about this particular model, check out Chaco's website for more information. They have other wonderful models that may be a better match.
Further Read: Chaco vs Teva Brand Comparison Guide.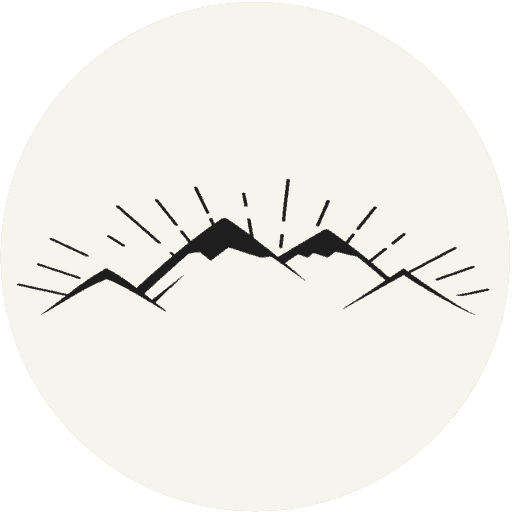 The All-Outdoors Guide team is comprised of enthusiastic experts that enjoy helping others that aspire to be better at outdoor fun. Part of that is making sure you have the right gear and information when it's time to go out and have fun. Some of our team have accomplished amazing feats like climbing 6000 feet to the top of mountains, others have explored every dirt trail they could find and we even have some people that have backpacked solo on various continents. No matter what our readers want to learn and do, our team is here to help them accomplish those goals.