Summer is always the most anticipated part of the year. The sun comes out in its entire glory; the weather is warm, and the blue skies are inviting. All these elements come together to make summer the ideal time for outdoor activities.
And it is the perfect time to grab a pair of top-notch sandals like the Chaco Z1. We believe that these are the best pair of sandals out there today, with the Chaco Z2 close behind them.
If you are at a loss when it comes to the pair of sandals to go for between Chaco Z1 and Chaco Z2, then you are in the right place. We will compare these two sandals so that you can make an excellent buying decision without any doubts. But before then, let's take a look at the renowned brand known as Chaco.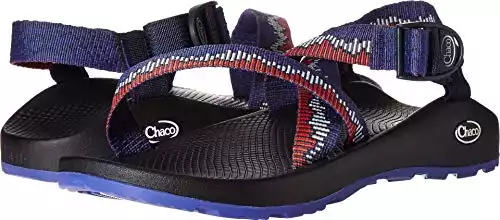 Chaco Men's Z1 Classic Athletic Sandal | Backcountry
Chaco Men's Z/1 Classic Sandal delivers the timeless aesthetic and rugged durability that's legendary among hikers, river paddlers, and everyday wearers. Pull-through adjustable webbing straps provide a fine-tuned fit. The dependable ladder lock buckle cinches tightly to prevent the straps from slipping during active use.
Check Price
We earn a commission if you click this link and make a purchase at no additional cost to you.
Chaco Sandals
The popularity of Chaco keeps soaring every year. This is as a result of their durability when compared to the average flip-flops and about 1,000,000 millennial Instagram posts over the past few years.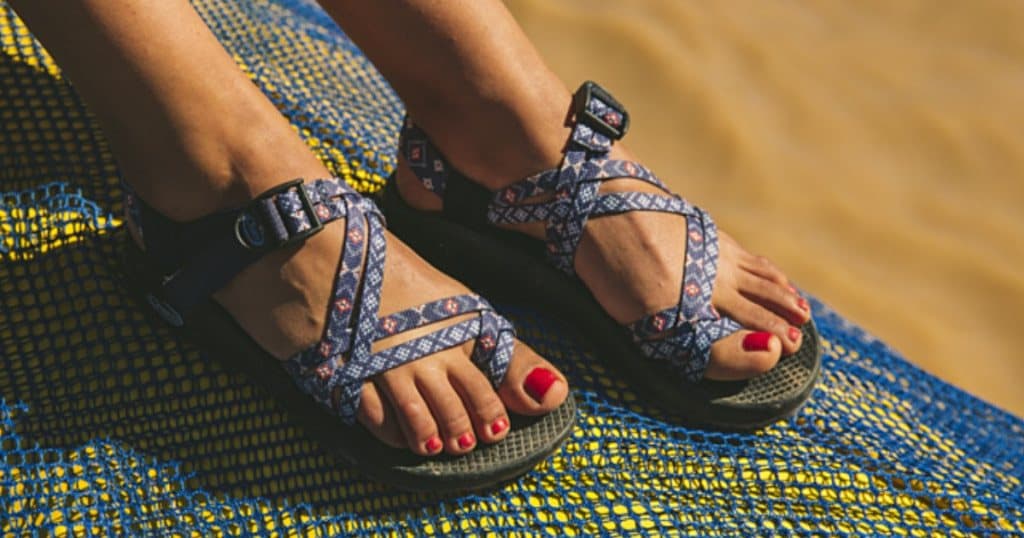 Chaco sandals can last for several years while they continue to provide comfortable support during the spring, fall, and of course, summer months.
One of the most significant downsides of typical flip flops is their inability to provide adequate support for your feet. But Chaco sandals come with thick and long-lasting bases which provide support and cushion the feet against hard impact.
And for this reason, Chacos are preferred for any kind of walking that comes to mind. No matter how long you walk, your feet will not hurt in any way as Chaco sandals provide excellent arch support for the feet. Purchasing Chacos directly from brick-and-mortar stores can be pretty expensive. They carry high price tags for obvious reasons: they are much better than flip-flops.
This is attributed to Chaco's reputation for repairability, grip, style, comfort, and durability. The simple webbing and impressive comfort Chacos offer are second to none. So, it shouldn't come as too much of a surprise when you discover that the price tag is somewhat on the high side.
However, you can get some excellent deals if you go online to purchase your preferred pair of Chaco sandals. Online retailers usually go out of their way to provide special discounts to attract more customers. Even after you end up paying for shipping, you will still save a lot of money compared to purchasing the same pair of sandals in stores.
So, do not bother visiting any store with the hopes of getting good discounts when you buy your preferred pair of Chacos.
Why Chaco Sandals are Still Popular Today After 3 Decades
Chacos have remained popular and preferred over the newer brands out there today. And for good reasons, even after thirty years: these sandals are incredibly comfortable, quick-drying, and super durable. (Can't seem to get over that word because it's true).
Chacos were created to meet the needs of whitewater guides. However, these remarkable sandals have outgrown their roots and are embraced for casual wear as well.
They are the perfect summer wearables with their adjustable straps and contoured footbeds (more information about these coming up in the next section). These awesome sandals are also available in a wide array of stylish prints and colors.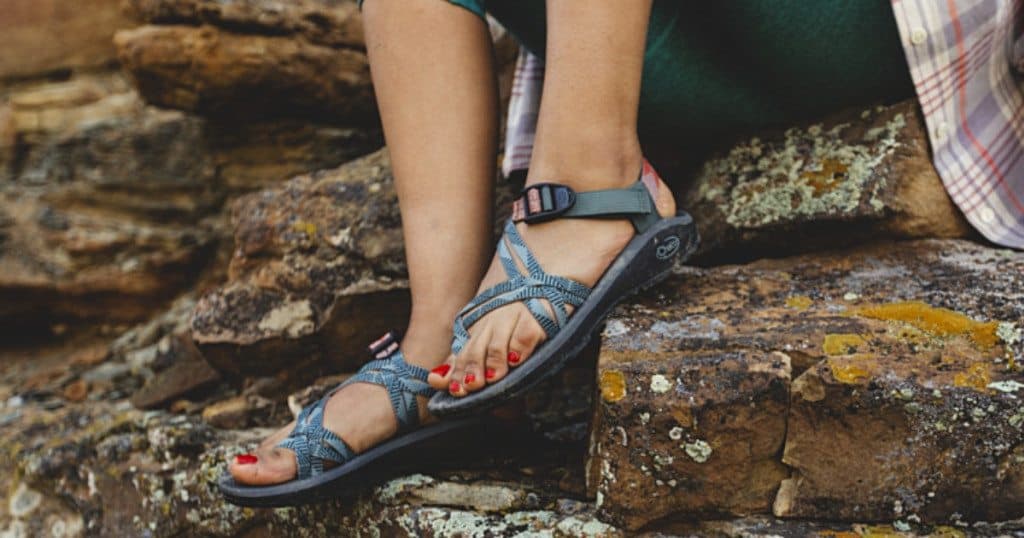 What Does the "Z" in Z1 Stand for?
Chacos are renowned for the way they name numerous footwear. The "Z" – i.e. Chaco Z1, Chaco Z2, etc. – refers to the archetypical sandal that comes with come with brightly-colored strap and rubber bottom.
There are numerous versions of these; however, all of them are classified under the "Z series" category. Chaco also features other types of footwear, and this includes:
Sandals without ankle straps
Boots
Leather sandals
All these varieties of footwear, however, are different from the "Z Series" footwear or sandals.
Chaco Sandals: Straps and Soles
Chaco sandals offer the option of one, two, or even three straps. Irrespective of the number of straps you have, each one is laced through the midsole in the same places. They also hold the most important parts of your foot securely in place.
With multiple straps, Chacos are usually nothing but aesthetic options as against a functional choice. So, if what you are looking for is a pair with multiple straps, then, by all means, go for it. You will most likely get the same foot support as a single strap.
They come with two different soles, both of which are exclusive to the brand. The first – and more common – solely built and designed by Chaco is the ChacoGrip® sole.
The ChacoGrip® sole is made from a patented rubber compound that comes with an extraordinary tread design. It is the grippiest sole ever, according to Chaco.
The other outsole is the EcoTread™, which is primarily designed the same way as the ChacoGrip® sole. However, the proprietary rubber compound used in making the EcoTread™ is combined with 25 percent recycled rubber.
Chaco Sandals: Footbed
All Chacos feature the legendary LUVSEAT™ footbed with its generic supportive design and contoured arch support. The LUVSEAT™ footbed makes them the perfect footwear for all-day adventures. What is more, the American Podiatric Medical Association heartily endorses this remarkable footbed!
The Classic footbed is produced from firm PU (polyurethane) that will never lose its shape no matter how long you wear your sandals. It will never compress as well, even after years of usage. The Cloud footbed, on the other hand, is an improved version of the Classic footbed as it is made from dual-density polyurethane. The goal of this footbed is to enhance the cushioning of the Classic.
The Z/Volv footbed is a slight twist on the classic design, but with less intense arch support. It is also at least 20 percent lighter in weight compared to the other outsoles.
The Main Differences Between Chaco Z1 and Z2 Sandals
The main difference between these two models is that Z1 does not come with a toe strap while Z2 comes with one. Another significant difference is that Z1s come with a single, wide strap. But Z2s features two narrow straps instead.
In-Depth Review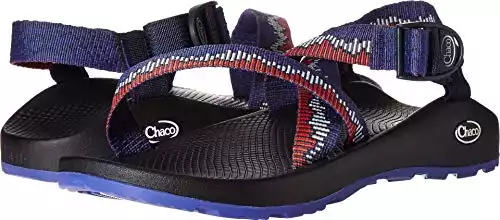 Chaco Men's Z1 Classic Athletic Sandal | Backcountry
Chaco Men's Z/1 Classic Sandal delivers the timeless aesthetic and rugged durability that's legendary among hikers, river paddlers, and everyday wearers. Pull-through adjustable webbing straps provide a fine-tuned fit. The dependable ladder lock buckle cinches tightly to prevent the straps from slipping during active use.
Check Price
We earn a commission if you click this link and make a purchase at no additional cost to you.
The Chaco Z1 sandal is an eight-component Chaco footwear that is designed to tackle trail adventures. If you are looking for a pair of sandals that provide awe-inspiring comfort and support, the Chaco Z1 sandals fit the description.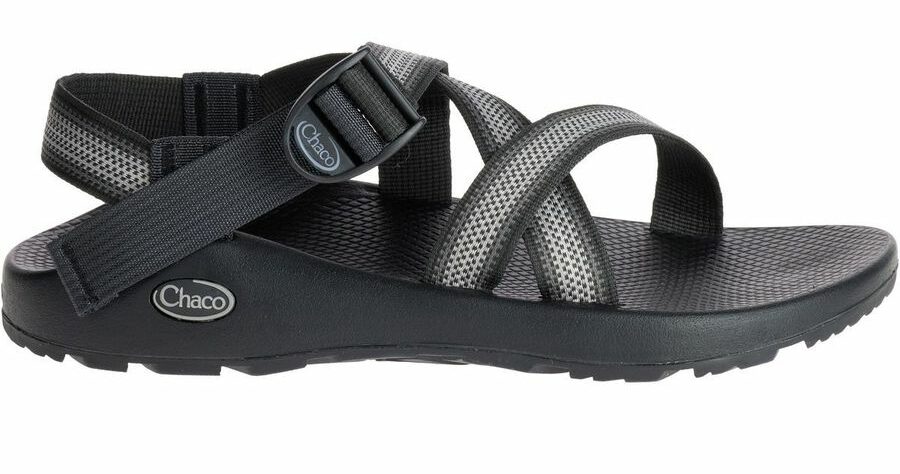 The Chaco Z1 is also constructed with fit personalization in mind, thanks to its heel risers as well as its adjustable straps.
Users can easily navigate root-filled trails and rocky paths, thanks to the LUVSEAT™ footbed that the Chaco Z1 comes with. But you will absolutely love the footgear's patented ChacoGrip® outsole which helps wearers to stay sure-footed on slippery surfaces.
Chaco Z1 Size and Fit
Chaco Z1[/easyazon_link] is a multi-sport footwear for both men and women. It is offered in regular as well as wide widths in standard sizes. The sandal also features neat adjustable straps along with heel raisers which provide a customized and secure lockdown at all times.
Outsole
One of the profound features that make this footgear stand out among many others is its Chaco-exclusive ChacoGrip® outsole. This outsole is responsible for the firm grip you experience when you walk in tricky and rocky terrain.
The ChacoGrip® outsole is fitted with horizontal treads at the forefoot and heel for enhanced maneuverability on both ascents and descents. The outsole is also super packed with lugs which help to secure any hiker's footing on loose soil. The lug depth of the men's version measures 3.5mm while the women's version measures 3mm.
Midsole
The Z1boasts of a unique LUVSEAT™ midsole helps to steady your balance, especially on precarious trails. The midsole is thick, particularly at the heel, and it was deliberately designed that way for shock absorption and ample cushioning.
It also features a podiatrist-certified and integrated insole for additional comfort underfoot. Both the non-removable footbed, as well as the first midsole layer, are constructed with PU (polyurethane).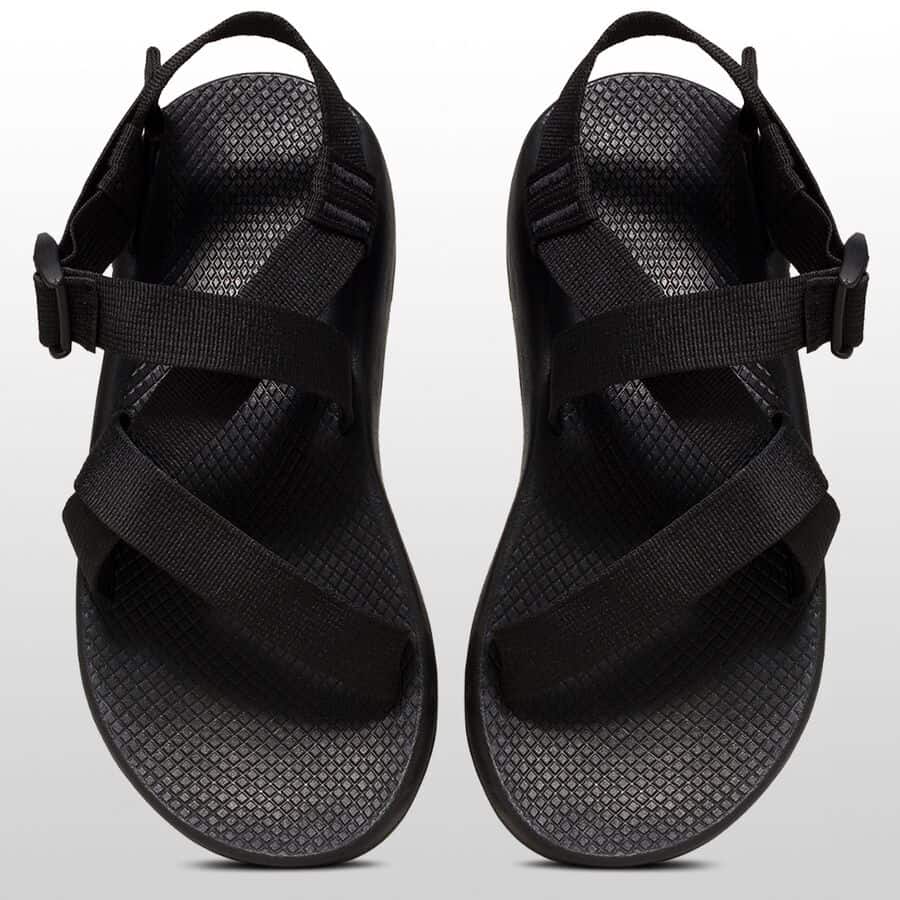 Upper
The Chaco Z1 sandal wraps the user's feet in its creatively constructed strappy upper. The upper is built with polyester jacquard webbing. It is a broad, single-piece strap that moves as a unit within the midsole of the footgear for adjustability.
This sandal also features an injection-molded ladder lock buckle which is constructed from a material that looks like hard plastic. But the heel raisers – which are adjustable – are made of webbing.
The ergonomic design of Chaco footgear – which is made to cradle your foot – is certified by the APMA (American Podiatric Medical Association).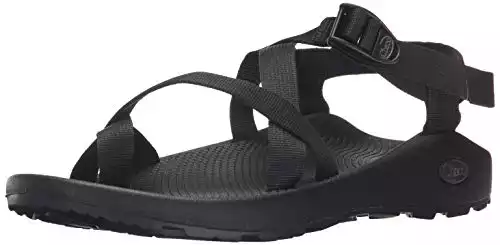 Chaco Men's Z2 Classic Sport Sandal | Backcountry
The Z/2 is an excellent option if you've come to love Chaco Sandals, but desire a bit more room to alleviate cramped feet and toes. Pull-through adjustable straps ensure a custom fit while the ladder lock buckle keeps the straps firmly in place during active use.
Check Price
We earn a commission if you click this link and make a purchase at no additional cost to you.
The Chaco Z2 sandal's distinct feature is the toe loop it comes with which is positioned at the front. The rear of the footgear features adjustable webbing heel risers which provide users with a custom heel fit.
They also feature the celebrated and Chaco-owned LUVSEAT™ midsole. It smoothly integrates with another component – i.e. the odor-resistant footbed – for a stink-free and protected hiking escapade.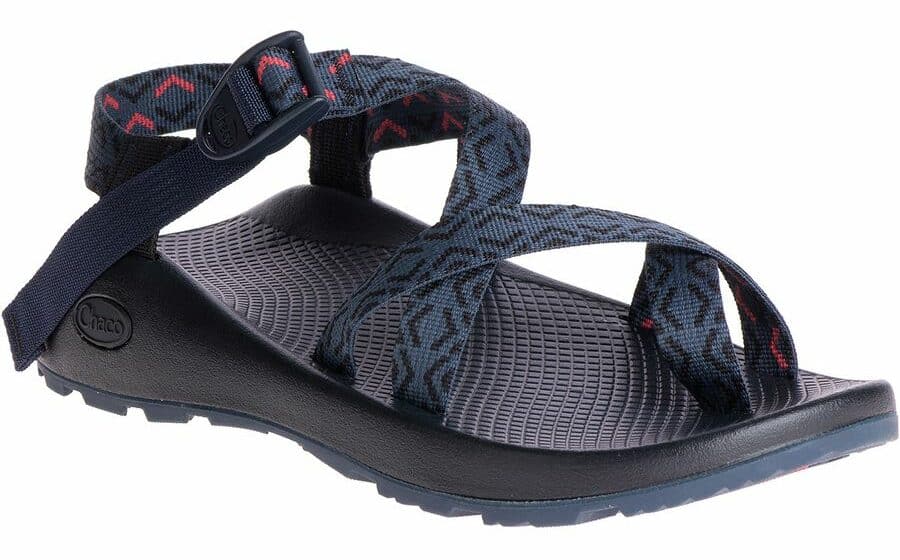 Chaco Z2 Size and Fit
The Chaco Z2 sandal is another heel-strapped, open-toe footgear for men and women. The true-to-size fit is reasonably fair. The version for men is quite different from that of women, and they come in a wide range of full sizes. The sandal comes in both standard and wide widths.
The ladder lock buckle, heel risers, and adjustable straps make it possible for wearers to customize the fit.
Outsole
The Chaco Z2 outsole is equipped with the proprietary ChacoGrip® outsole which provides excellent traction on different types of terrain, dry or wet. The outsole is a Chaco-owned, non-marking grippy layer that is constructed with a highly developed rubber compound.
The surface of the outsole showcases a double helix tread pattern designed for multi-directional traction. The 3.5mm lugs for men – and 3mm for women – enhance grip over loose soil.
Both its front and rear ends are creatively ridged to assist foot travelers or hikers during ascents and descents.
Midsole
The Chaco Z2 features a cushy arch-supportive, shock-absorbing platform, thanks to the Chaco-owned LUVSEAT™ midsole.
The Chaco-patented midsole is made of polyurethane (PU), which is a material that bears a close resemblance to rubber. The material is characterized by:
resilience to compression
high stress
lasting durability
resistance to abrasion
The midsole serves as an excellent channel via which the webbing strap unit of the sandal moves during the adjustments of the straps. And of course, it also serves as the foundation for the upper.
The Chaco Z2 also sports a non-removable footbed which provides extra cushioning. The heel borders, which are slightly raised, ensure your foot remains centered.
The textured surface of the footbed prevents underfoot slippage, especially in wet conditions or environments. What is more, the Chaco footwear developers imbued the exceptional footbed with antimicrobial properties to prevent odor.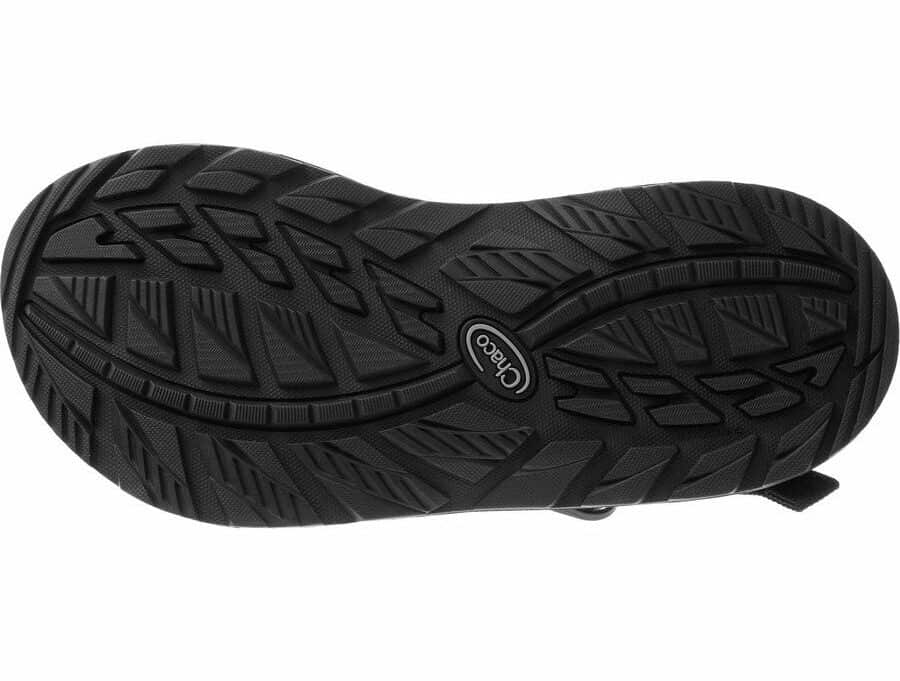 It is also necessary to point out that the midsole of the Chaco Z2 is vegan-friendly or 100 percent animal-free.
Upper
The Chaco Z2 features a patterned webbing upper. This includes both the heel risers as well as the distinguishable toe loop. The webbing upper is made of polyester jacquard fabric; this is an artificial textile that is renowned for its lightness and durability.
The adjustable, scuff-resistant straps of the Chaco Z2 sandal are interwoven. The interlaced straps work as a unit in giving users a customized fit. The strap buckle – which is an injection-molded contraption – is made of a material that closely resembles hard plastic.
Pros and Cons of Chaco Z1 and Z2
So, how do you get to know which of these Chaco sandals are perfect for your feet and everyday needs? By taking a look at the pros and cons of each model.
Therefore, here are the pros and cons of both Chaco Z1 and Z2 models to help you determine which is best for you:
Chaco Z1 Pros
It is highly adjustable
Perfect for kayaking, swimming, tubing, camping, and rafting
Easy to slip on and off since it does not come with toe straps that will hinder such actions
Highly comfortable to wear with a pair of socks
Extremely easy to remove small pebbles from the outsoles
Hikes surprisingly well
Conforms quickly and remarkably well to your foot
Straps are easy to un-stick
Works with a wide variety of outfits
Grippy outsole is highly impressive
Scores high in the stability metric, thanks to its reliable platform
Excellent and remarkable durability
Makes for great for the desert, beach, and casual wear
100 percent animal-free
Chaco Z1 Cons
It is not stable
Wedge's small pebbles or stones underfoot from time to time
Requires more frequent tightening
Potential for blisters, especially during the first few weeks of use
The break-in period could be shorter
Hulking weight
Not suitable for weight-oriented activities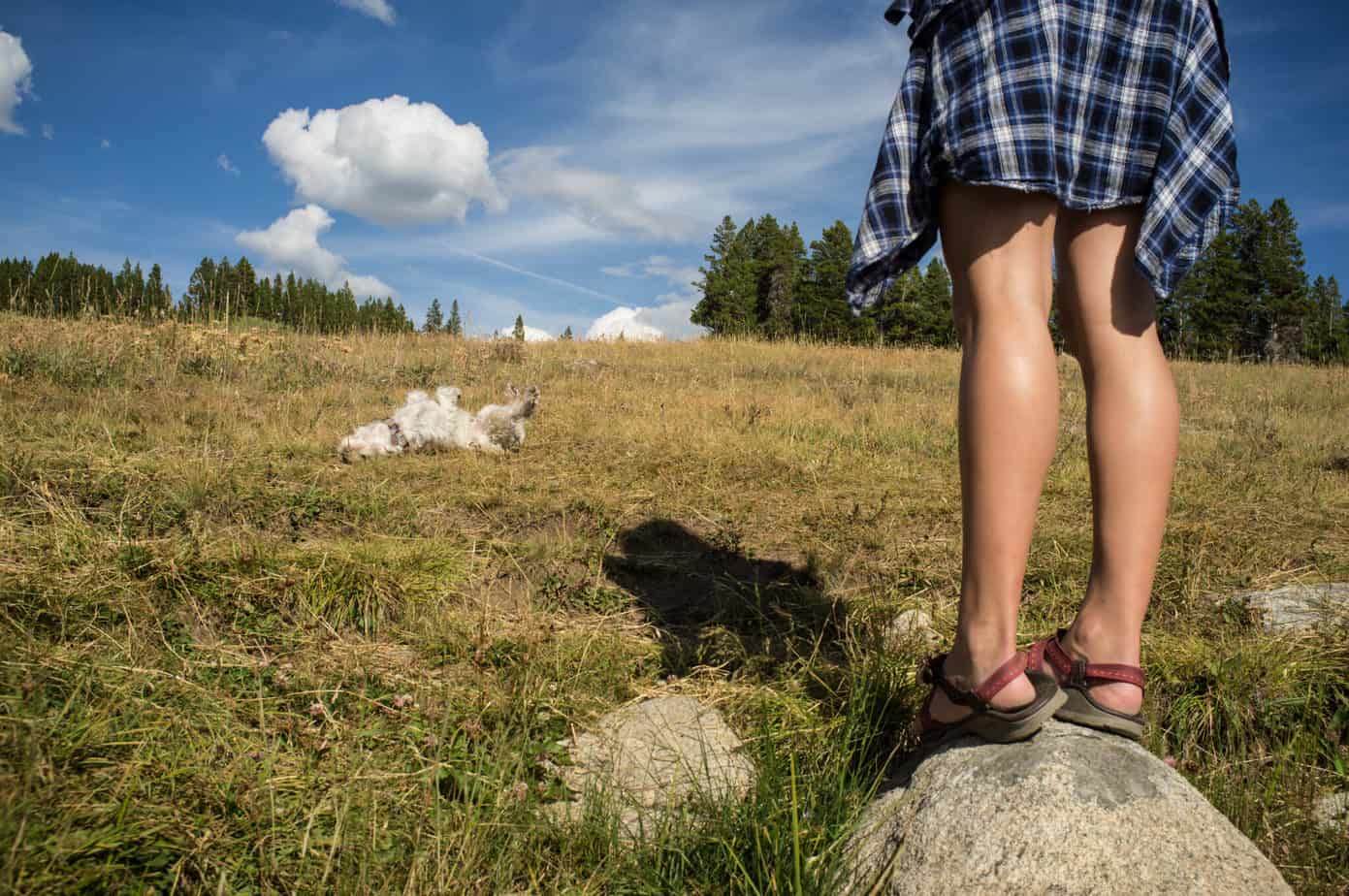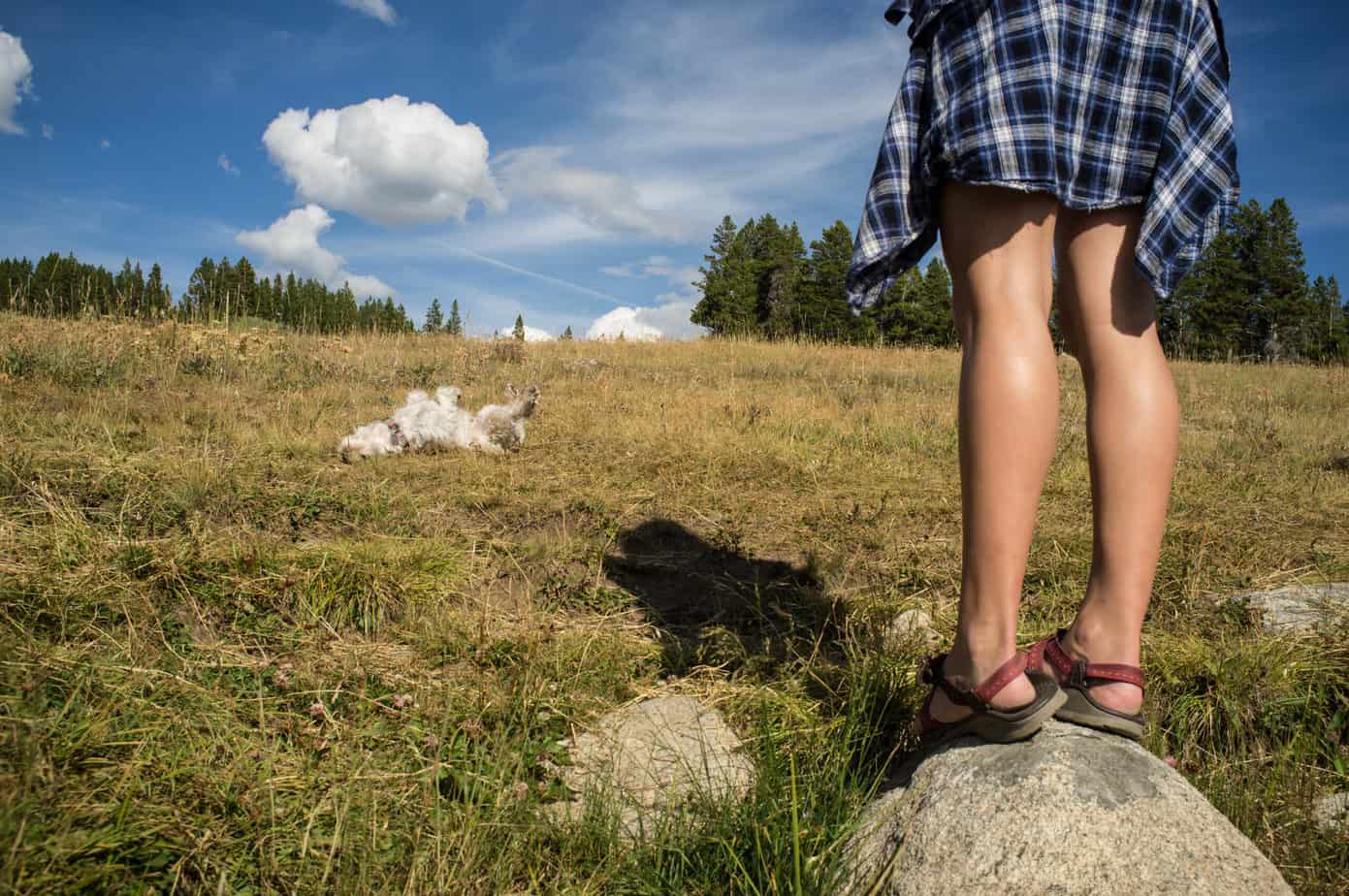 Bottom Line
This undoubtedly another home run as Chaco has succeeded in creating the best sandals in the industry to date. Chaco Z1 sandals are nothing short of a smash hit, thanks to their great fit, outstanding stability, inflexible durability, and breathtaking comfort.
But then, strappy hikers complain of the Z1's alleged weightiness. But aside from these flaws, the Chaco Z1 delivers a stellar performance in almost all conditions.
Chaco Z2 Pros
It is highly adjustable
It is perfect for walking, scrambling, running, and hiking
It comes with a toe loop to enhance grip and prevent unnecessary slippage, especially in wet conditions
The Toe loop can be flattened to give room for more excellent stability and versatility
Less likely to wedge small stones or pebbles underfoot
Conveniently hugs the entire foot
Vegan-friendly
Chaco Z2 Cons
It takes much longer to break in compared to its counterpart, Z1
Un-sticking the straps is unusually difficult
Footwear can feel claustrophobic and extremely tight, no matter how hard you try to adjust the straps for comfortability
Getting the right configuration can be frustrating
The ankle strap can be bothersome, especially when strapped all the way in as the remainder will irritatingly drag on the ground
Potential for blisters
It is decidedly much more laborious to slip in and out of
Bottom line
The reassuring toe strap and exemplary performance, as well as durability and a wide range of colors to choose from, make Chaco Z2 an excellent choice for hikers. But many users complained bitterly about its long-drawn-out break-in feature and adjustable, time-consuming straps.
Nevertheless, the Chaco Z2 sandal has a lot going for it in terms of its five-star level of comfort which overshadows some of these flaws.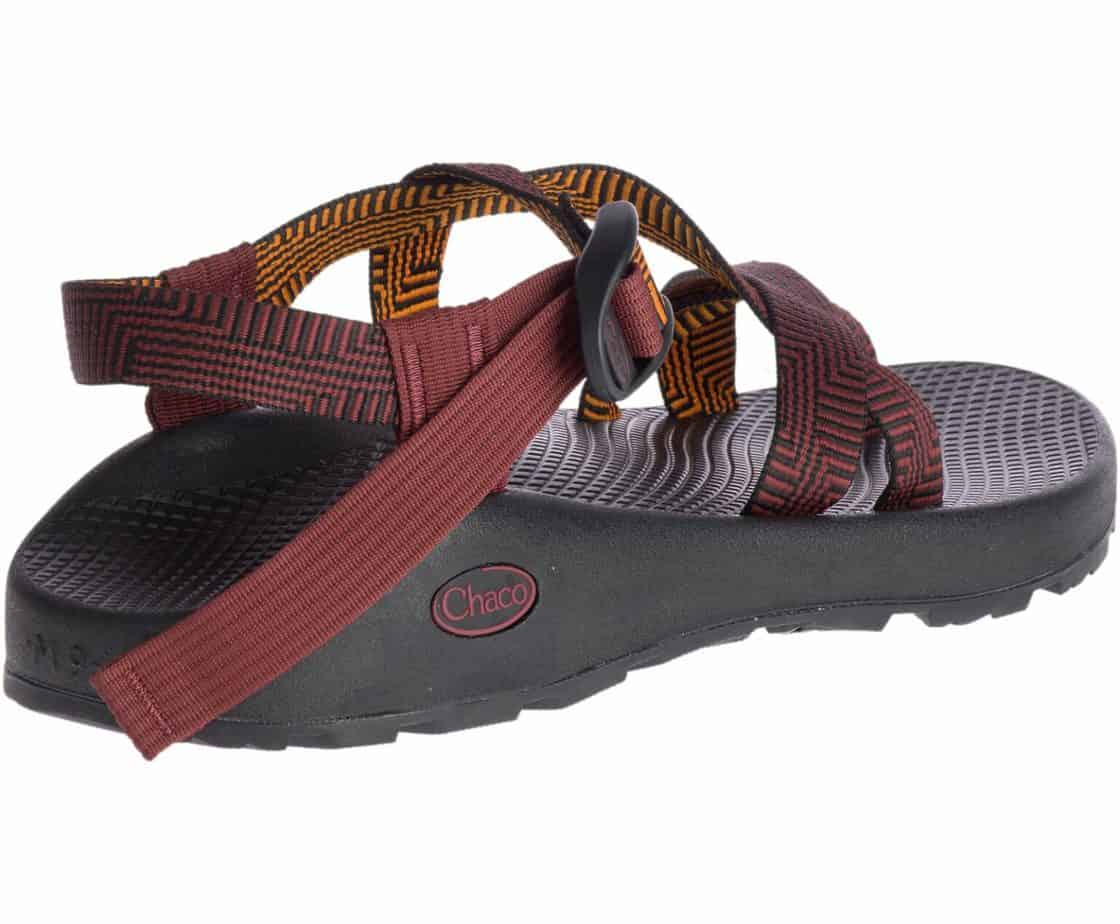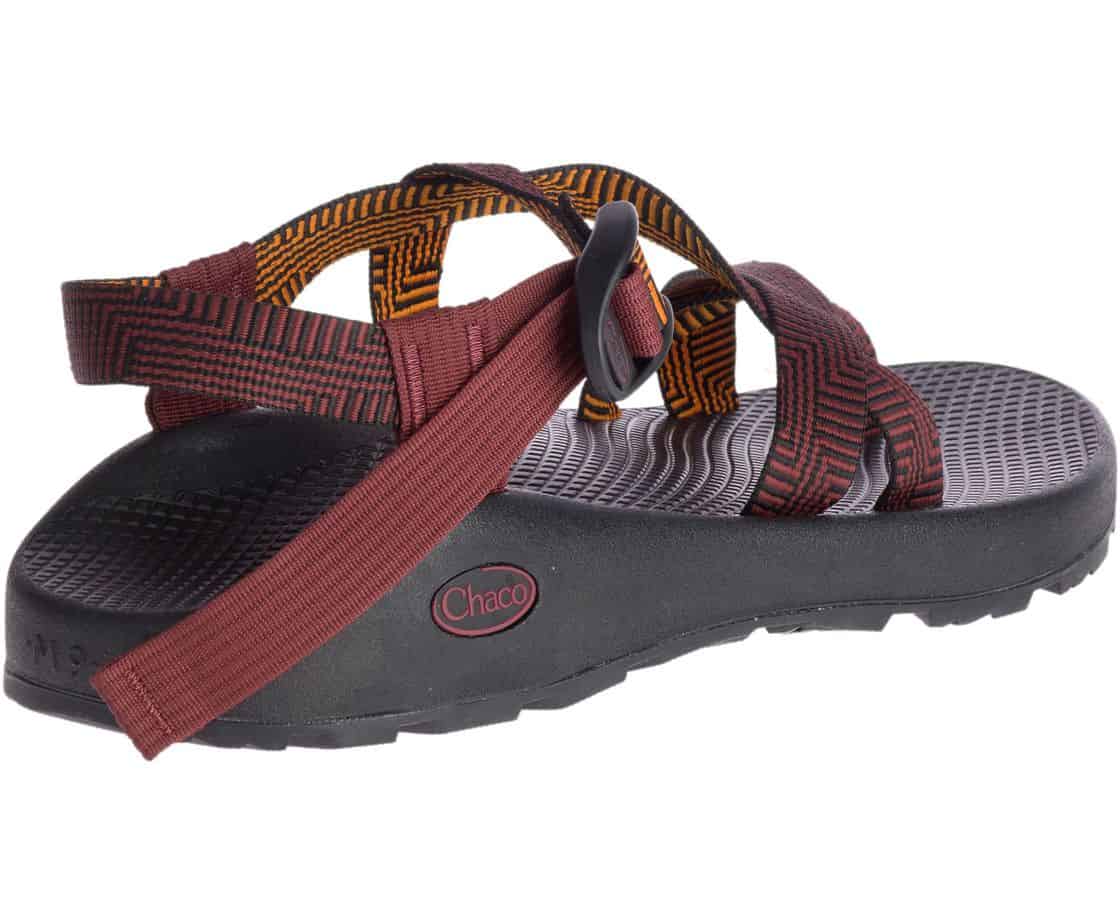 FAQs about Chaco Z2 vs Z1
Question: What Happened to the Vibram® Soles?
Answer: Standard Chaco sandals come fitted with ChacoGrip® rubber. This – as mentioned in the earlier part of this comparison article – is a copyrighted outsole that was introduced to the public in 2016. The ChacoGrip® Rubber outsole showcases a new tread design, which is basically the combination of the best elements obtained from the old outsole styles.
Chaco sandals are no longer fitted with Yampa and Uniweep outsoles. However, you are in luck if you still need a pair of Chaco sandals with Vibram® rubber. This is because you are at liberty to place a custom order for a pair of Chaco sandals fitted with the Vibram® rubber.
You may have to go for other varieties other than the "Z" series such as the Chaco Terreno or Colorado soles. The soles of these Chaco sandals are made with Vibram® rubber.
Question: Are Chaco Sandals Truly Certified or Endorsed for Proper Foot Support?
Answer: Yes, Chaco sandals are endorsed by the American Podiatric Medical Association (APMA) with a "Seal of Acceptance" for the following characteristics:
Stability
Arch support
Shock absorption
Question: The soles of my Chaco sandals are wearing thin. Can the soles be restored?
Answer: Resoling Chaco sandals depends primarily on the style. However, if the pair of sandals you own is either one of the "Z" styles discussed in this comparison article, then the answer to your question is a resounding "Yes."
All you need to do is to get in touch with the customer service care of the brand. They will, in turn, put you through to the warranty department and the restoring process will be set underway for you.
Question: Can You Repair My Chaco Sandals?
Answer: Yes, Chaco can repair both the soles as well as the straps on "Z" sandals. They also handle other minor repairs with other models. You can get more information about repairing your Chaco sandals by visiting https://www.chacos.com/US/en/sandal-repairs/
Question: How do I clean my Chacos? They give off this funny, unpleasant smell!
Answer: It is a known fact that well-loved sandals are worn often, which implies that they can collect debris and dirt. So, the following are recommended methods of cleaning your favorite pair of Chaco sandals:
De-odorize – Start by scrubbing the footbed of your dirty sandals with water and baking soda. Use a soft and bristled brush.

Floss – Soak your dirty Chaco sandals overnight in a sizeable amount of water. Add unscented liquid fabric softener to the water. Clear the webbing of debris and dirt by pulling and moving it back and forth. Wash or rinse the sandal after flossing.
Question: What Can I Do to Maintain the Quality of My Chacos?
Answer:
Wash your sandals at least once every season. However, for those who choose to wear sandals every day, you need to wash more often, i.e. at least once a month.
Always wash your Chaco sandals with baking powder with cold water or fabric detergent.
Allow your Chaco sandals to air dry. Refrain from putting them in your dryer!
Do not use ammonia, chlorine, hydrogen peroxide, vinegar, alcohol, or use bleach when washing your Chico sandals
Never wash your sandals in an industrial or domestic dishwasher. High heat can severely damage the adhesive cementing used for the outsole
All "Z"' – Z1, Z2, etc. – sandals feature a continuous webbing system that flows underneath the footbed. This enables users to adjust the sandal until it fits perfectly at all times.
Therefore, to prevent unnecessary wear on your Chaco sandals, make sure you floss the webbing each time you wash your sandals. This is to get rid of any grit your footwear may have picked up from the channels.
Question: I Can't Find One of My Chacos. Can I Buy A Single Sandal?
Answer: No. Chaco manufactures sandals in pairs and does not take single shoe orders for now. However, if what you need is two different size shoes, you may have to get in touch with the National Odd Shoe Exchange (oddshoe.org) where you will be matched with someone willing to exchange for correct sizes.
Question: Is There Any Difference Between Your Footbeds and Outsoles?
Answer: The following are the differences between Chaco footbeds and outsoles:
Footbeds:
Cloud – The Chaco Cloud footbed showcases dual-density, lightweight PU for extra cushioning underfoot. This footbed also balances comfort with durability. It features the proprietary LUVSEAT™ design from the brand as well.
Classic – This footbed boasts of firm PU construction that will not lose its shape or compress even after years of wear. It features the all-day as well as the ergonomic comfort provided by the LUVSEAT™ design.
Z/Volv – This is a classic Chaco design that is at least 20 percent lighter than Z/Cloud and Z/Classic sandals. It showcases less intense arch support.
Outsoles:
ChacoGrip® – This is a patented design from Chaco, and it features non-marking rubber in both women's- and men's-specific tread designs. It features great traction on the toe for both uphill and downhill grip. The highly unique lug design provides sure footing on a slippery and dry surface. It is not only built to last but to also perform exceptionally well.
Colorado – This low-profile, lightweight outsole significantly maximizes surface area for great traction, especially in slick environments.
EcoTread™ – This lightweight rubber compound is produced from 25 percent recycled rubber. It is great for casual wear and predominantly easy on the environment.
Terreno – The 4.5mm of lug depth on this outsole will provide adequate traction and durability. This outsole is perfect for rocky terrains and hiking trails.
Chaco Z1 vs Z2: Which One is Right for You?
Owning a pair from Chaco's "Z series" is a dream come true for many. However, when it comes to choosing between Z1 or Z2, you need to pause and ask yourself the most important question here: are you a mountain bum? Or a river rat?
You see, both Chaco Z1 and Z2 have their strong and weak points. For instance, if you always engage in water activities, then the Z1 is the best option.
But if you are a hiker, you may want to go for a pair of Chaco Z2 sandals. Either of these remarkable sandals will work if used for daily wear.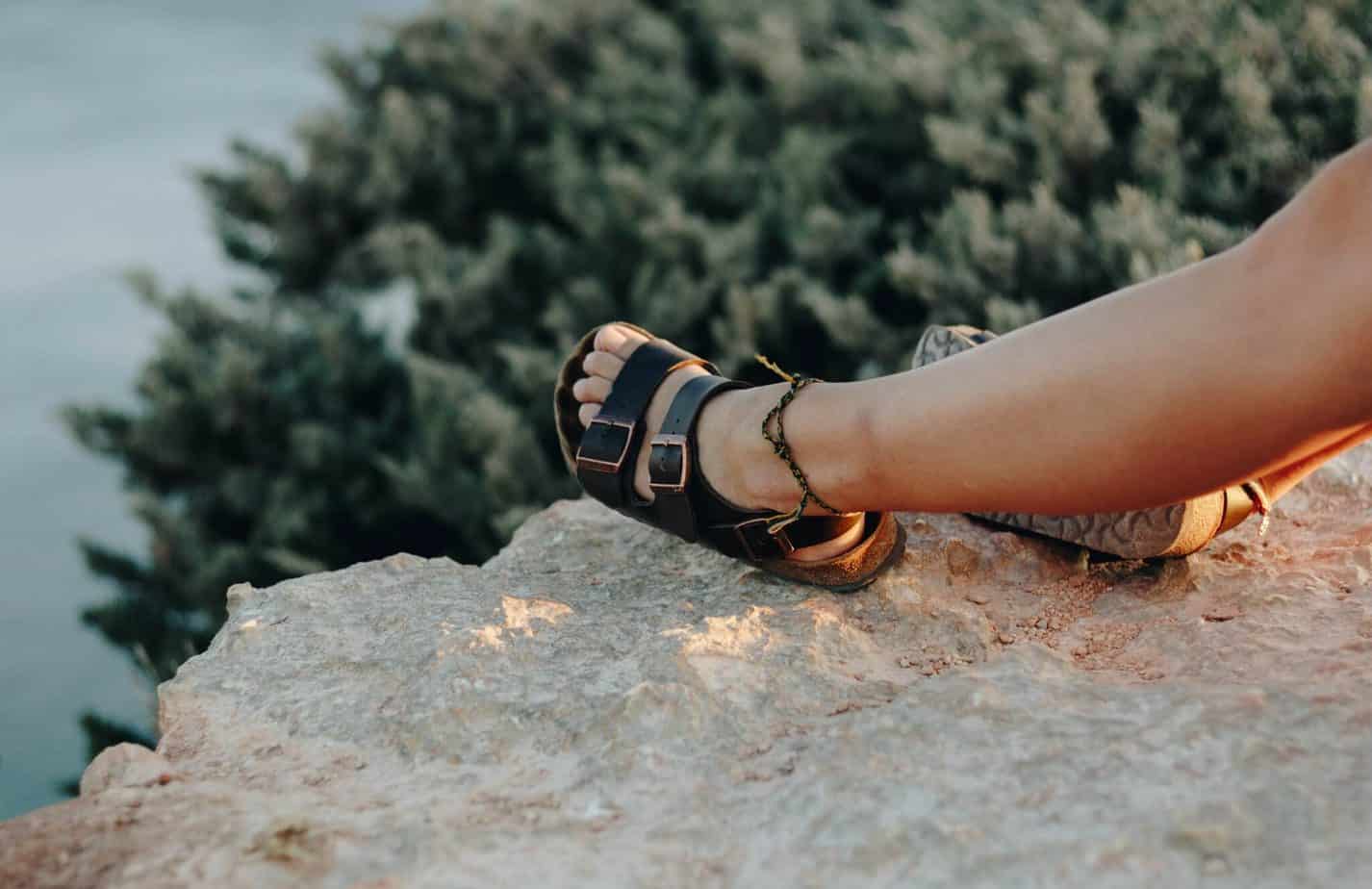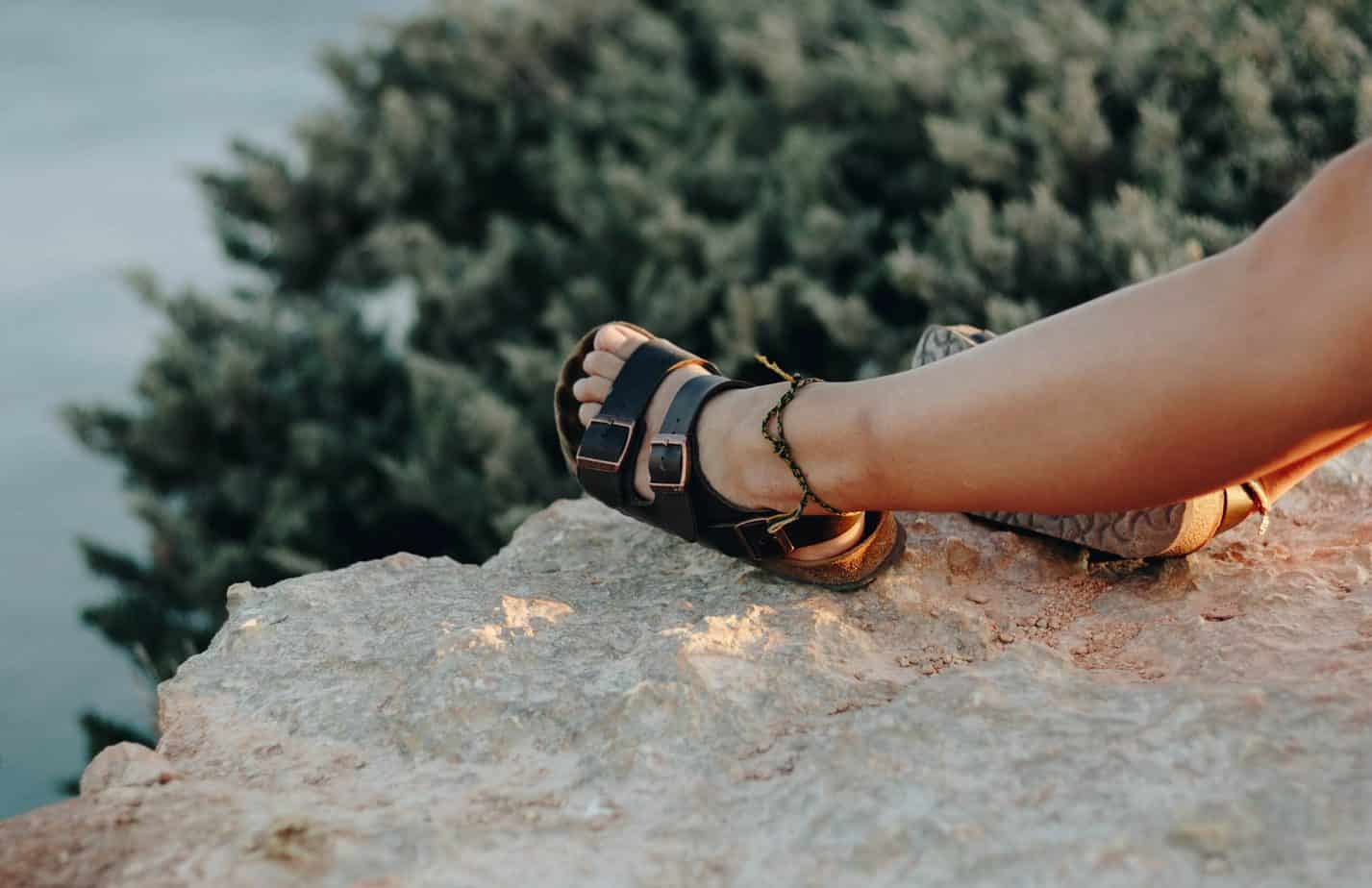 Why Choose Chaco Z1 Sandal?
First of all, the Chaco Z1 sandal comes without any loop, which can be pretty annoying if you have to take them off quickly. Slipping them on or off is a breeze, and they are super comfortable with minimal interference.
The Chaco Z1 sandal scores pretty high in the metric stability department, and its impressive and excellent durability shines through.
Z1's textured footbed adequately prevents foot-slippage, especially when you become sweaty or the sandal gets wet. Thanks to the polyester webbing which provides a snug fit, your forefoot can readily fine-tune.
And all these imply that the Chaco Z1 hikes much more like a hiking shoe. Arch support is top-notch for all-day wear. It can also conquer rough terrains and sustain moderate loads without sweat. Moreover, you will enjoy the additional benefits that come with this footgear: dry feet and toe splay. The same, of course, cannot be said for its counterpart with the toe loop, Chaco Z2.
Z1s may be a little on the heavy or bulkier side of the equation, and yes, break-in is required, unlike flip flops. So, don't be fazed if you come off with a few blisters, sunburns, callouses, and hot spots after the first few days of using the Chaco Z1 sandal.
I had the same experience when I was breaking in my Z1s. But it only lasted for a few weeks. Since then, I've enjoyed wearing my custom-built Chaco Z1 for a wide variety of outdoor activities and as casual footwear.
Chaco Z1 may not have the same type of cushion that a trail shoe usually packs. But what you will get is footwear that will last for several years. What is more, Chaco even offers to replace or repair every part of the footgear for a reasonable amount.
And oh, Chaco Z1s accommodate warm socks if you require protection. Z2 does not offer that option, though some users may tell you to flatten the toe loop if you need to wear socks. Chaco Z1s, which is fitted with 100 percent jacquard webbing, also comes with antimicrobial applications to control odor. This helps in preventing fungal growth, especially in wet conditions.
That may be possible, but that uncomfortable budge under your big toe can be pretty distracting. It is a nuisance as it may sometimes tighten too far, thereby constricting your foot. Besides, a friend of mine who did just that found it difficult to pull the toe loop back up and had to replace the Z2 with a pair of Z1s.
So, which is right for you: Z1 or Z2? It's all about preference, but I suggest you go for Chaco Z1 sandal. You will never regret that decision.
Alternative Recommendations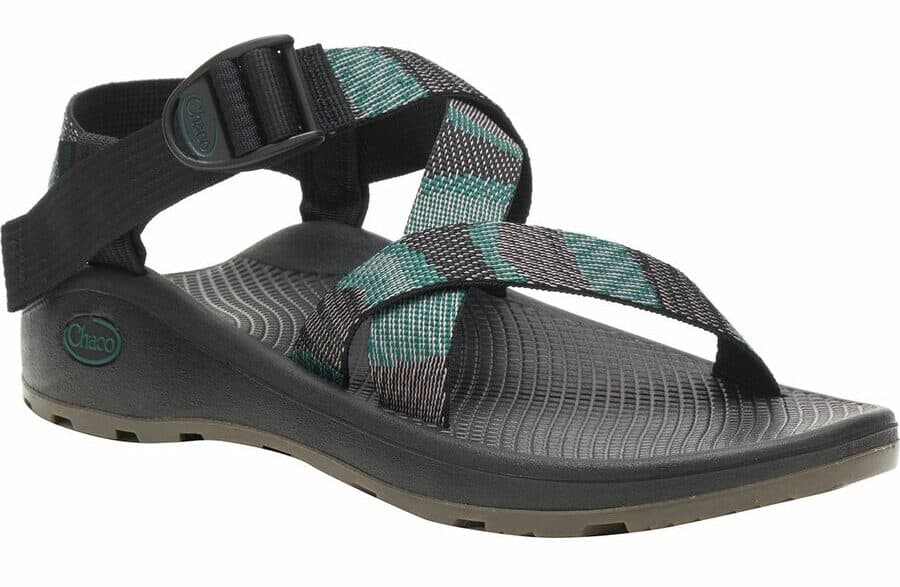 Are there any alternative recommendations to Chaco sandals? While it is safe to say that the Chaco Z1s and Z2s will be challenging to replace, you will not do so badly if you opt for the Chaco Zcloud Sport Sandal. It is quite expensive, though.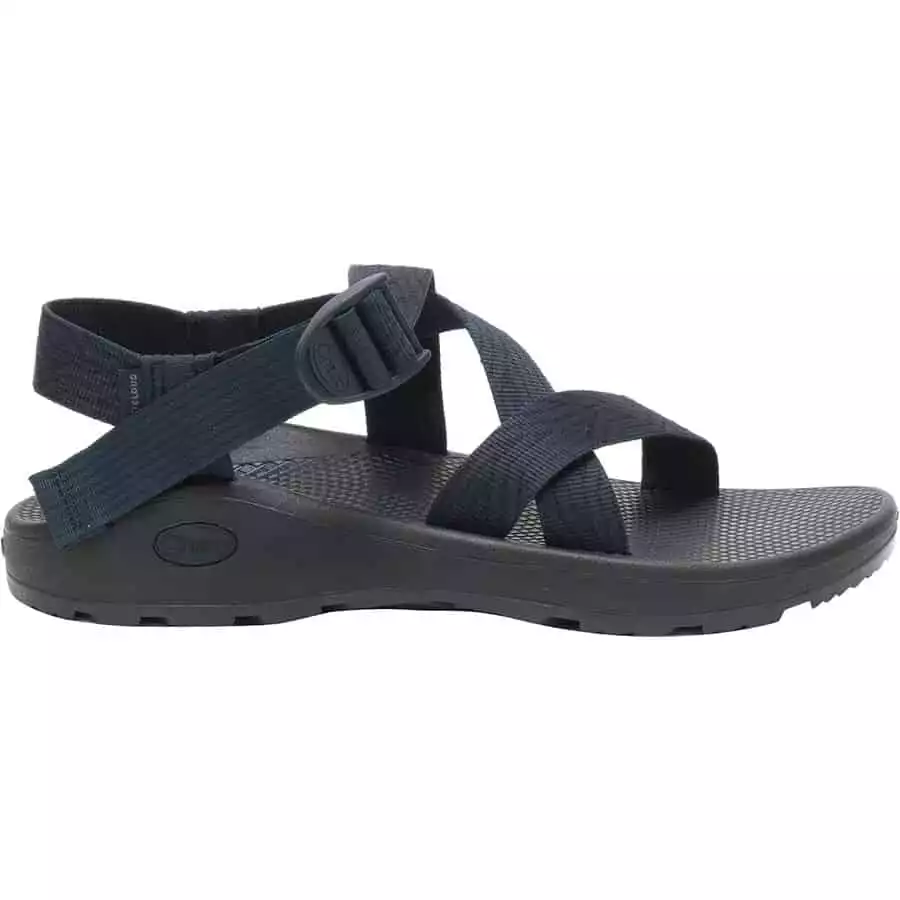 Chaco Z/Cloud Sandal - Men's | Backcountry
The rugged durability and adventure-worthy performance you've come to expect from Chaco is now available with an added dose of comfort in the Men's Z/Cloud Sandal.
Check Price
We earn a commission if you click this link and make a purchase at no additional cost to you.
And for that reason, you can also take a look at Teva and Keen sandals. But in truth, it is difficult to replace Chaco with another brand.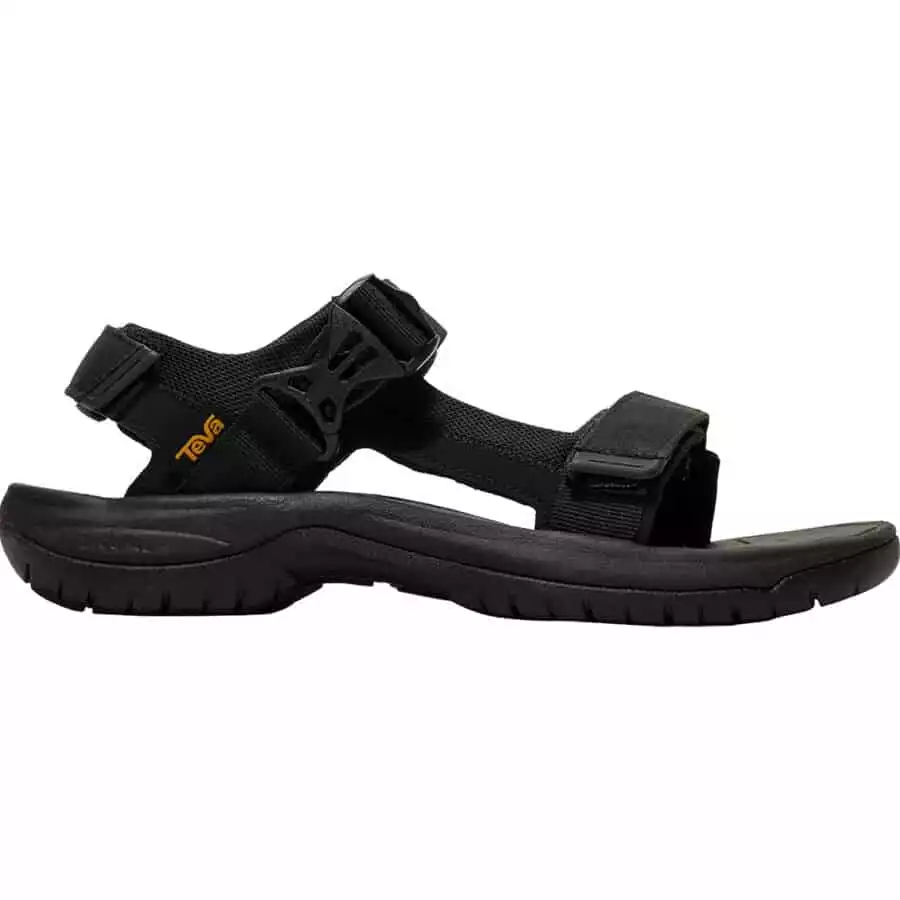 Teva Men's TANWAY Sandal | Amazon
Trail ready and travel friendly the tan way is a mix of classic Teva styles updated to be even more comfortable and versatile.
Buy at Amazon.com
We earn a commission if you click this link and make a purchase at no additional cost to you.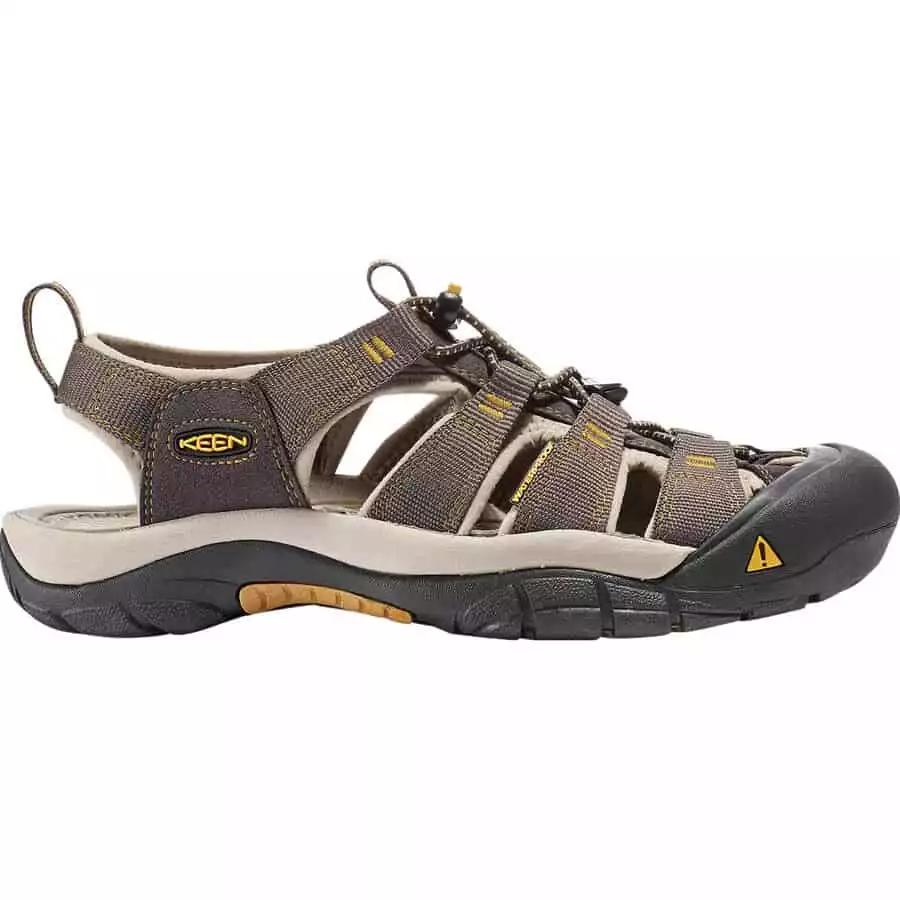 KEEN Newport H2 Sandal - Men's | Backcountry
A fully synthetic upper puts hydrophobic material against your skin and keeps it dry. The Newport H2's hybrid shoe/sandal design is more comfortable than a full shoe and protects your foot better than a sandal.
Check Price
We earn a commission if you click this link and make a purchase at no additional cost to you.
Conclusion – Chaco Z1 vs Z2
Both Chaco Z1 and Z2 sandals are excellent shoe options. However, I prefer the Chaco Z1 sandal because of the numerous benefits it offers. But that is a personal choice.
There is no doubt at this point that Chaco is the standard for rugged terrain and the best for outdoor activities. The Chaco Z1 can handle almost anything you throw their way, thanks to the rocking LUVSEAT™ footbed and ChacoGrip® outsoles.
It is only fair to warn you that one can easily get addicted to Chaco Z1 sandals. But I can categorically say that not all addictions are harmful, at least not when it has to do with ridiculously awesome sandals!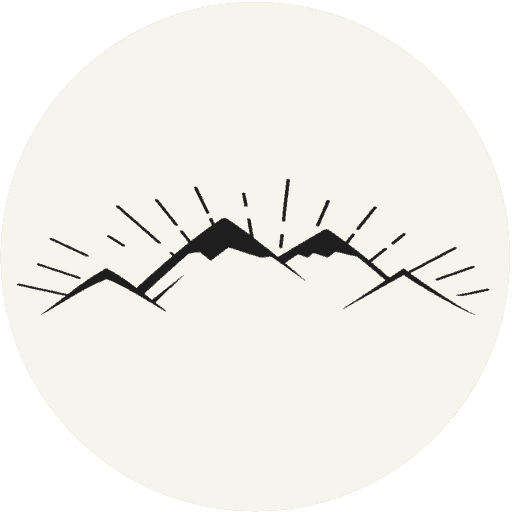 The All-Outdoors Guide team is comprised of enthusiastic experts that enjoy helping others that aspire to be better at outdoor fun. Part of that is making sure you have the right gear and information when it's time to go out and have fun. Some of our team have accomplished amazing feats like climbing 6000 feet to the top of mountains, others have explored every dirt trail they could find and we even have some people that have backpacked solo on various continents. No matter what our readers want to learn and do, our team is here to help them accomplish those goals.