Footwear comes in all different colors, models, sizes, and designs which allow you to put your own personality into the way that you dress. Our clothes serve a much greater purpose than being strictly aesthetic mainly in the areas of providing protection for our bodies against the external elements, aiding us in dealing with certain biological conditions and helping us enhance our overall ability to partake in the tasks and activities that we enjoy the most.
Outdoor exploration has become increasingly popular with many different cultures and people around the world in recent years for a good reason. Before you go out on your traveling our exploring adventure, you need to make sure that you have some safeguards in place which will ensure that you stay safe and protected while out on your life's journey.
Choosing the right footwear is one of the most important factors to consider especially when preparing for an outdoor exploration journey. If you want maximum mobility and agility without restriction, sandals are a great option for you to wear while out on your exploration journey. Finding the right pair of sports sandals can be a bit of a challenge given all of the various brands and designs out there for you to choose from.
Tevas vs Chacos – First Considerations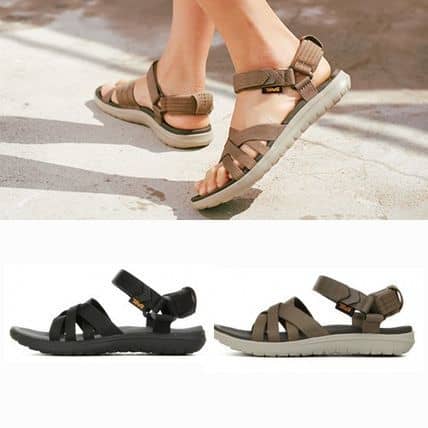 When determining which pair of sandals will be best suited for your intended use, you'll need to consider a few key variables. Things such as the material in which the shoes are made from, their specified activity type, design, weight, and a lot more will impact the benefit that you experience no matter which pair you decide to go with. To know how to assess these factors when selecting the right pair of sandals for your next outdoor adventure, you need to become educated about how each of them impacts the functionality and overall design of the footwear.
Two of the main sports sandal brands currently available on the market are Teva and Chaco. Both companies produce high-quality outdoor sandals designed with ultimate durability and performance in mind. Both brands offer a wide array of different designs and options for you to choose from which makes finding the perfect fit for your exact needs very easy.
Chances are if you go out to purchase a pair of outdoor sandals, you'll be choosing between options made by these companies. Before you begin your shopping, you need to understand the fundamental principles of sports flip-flops so that you will be able to make an educated purchase decision.
In this guide, we're going to go over all of the most important features and factors that you need to consider when purchasing either Teva's or Chaco's to ensure that you select the right pair for your needs.
To begin, let's take a look at a brief history behind both companies so that you can get a clearer view of the exact kind of quality products that they both offer.
Tevas vs. Chacos – A Brief History:
Teva

Teva was originally an idea born out of necessity, the necessity was the need for sandals that did not float downstream for residents of the Grand Canyon back during 1984.
A man who happened to work on the river decided to secure two Velcro watchbands to a pair of old flip-flops that he had and as you know it today, the company stands proud. The company puts an emphasis emphasizes waste friendly materials, water resistance, and equal rights for all humans which is one of the reasons that their brand is so well respected today.
They produce a wide range of different sandal models and styles all of which serve their own advantageous purposes for those partaking in a wide range of different outdoor activities and explorations. The company is also involved in many active charities and other social advancement projects which are enhanced every time you make a purchase with them.
Chaco
Chaco was created in 1989 by Mark Paigen who was a whitewater rafting guide at the time. Because of his profession, Mark noticed that there weren't a lot of waterproof footwear options out there to choose from that were both durable and comfortable to wear.
This lack of selections is what lead Mark to open the first Chaco factory which was located in Paonia, Colorado. In 2008, the factory would be closed and manufacturing of the products was moved to China until Wolverine World Wide bought the company in 2009 when all manufacturing would then move to Rockford, Michigan.
The company emphasizes high-quality manufacturing materials and excellent craftsmanship which ensure that their products last a long time. One of the best attributes about the company and its extensive line of outdoor sandals is that they all feature a very easy to repair design which can save your money and prolong the overall life of the footwear. If you're looking for a premium pair of hiking or outdoor exploration flip-flop, odds are that they will have the perfect fit for your needs.
Now that you know a little bit more about the overall history of both companies, it's time to take a look at some of the main differences between both brands so that you can ensure you're making the right purchase decision.
The Main Differences Between Tevas vs. Chacos
Choosing between Teva and Chaco sandals will require that you take a hard look at the type of materials that the flip-flops are made from, what kind of external elements they can resist, and much more. All of these variables differ from brand to brand which is something that you'll want to keep in mind before finalizing any purchase decision that you happen to make.
Both of these brands have distinct design elements and manufacturing techniques that go into the overall design of their product selection. In the following section, we're going to list all of the main differences between both of these sports flip-flop brands so that you will be able to ensure you're choosing the right pair for your intended use.
Teva

Chaco

Adjustable fit options
Antimicrobial soles and materials for healthy use
Acclimates to your foot design very quickly
Rapid drying capabilities once the material gets wet
Lightweight yet very durable materials

Durability and long-lasting design
Non-slip soles for extra grip
Contours to the shape and size of your foot easily
Thick sole designs for added protection
Designed for hiking and exploration
All of these various factors will have a direct impact on the comfort and functionality of your selected sandal type so you need to consider the type of environment that you're going to be exploring in and what common elements that you'll be facing once there. Both of these brands make different styles and design options for you to choose from so that you can get the personalized protection that you need while out in nature.
Now that you know about all of the main differences between both brands and their products, let's go over some of the core manufacturing aspects and features that you can expect when choosing a pair of sandals from either brand.
Tevas vs Chacos – Key Specifications:
Both of these premium sandal brands understand that everybody has individual needs in terms of what kind of protection they need while out exploring and how comfortable they will remain while wearing them. To help you better understand some of the manufacturing processes and materials used in the making of footwear from both brands, we're going to break down the key specifications that make each new and old-style unique to its origin company.
Teva
Teva uses very weather-resistant and durable EVA blend in addition to other synthetic materials. All of these materials are crafted in a way that is designed not only for comfort but also for protection and mobility. Each flip-flop comes with its own unique design elements and features that can provide benefits to individuals in very specific situations or climates.
The construction of the sandals is very intricate and tends to use more of solid exterior construction with a softer footbed or midsole insert for added comfort while wearing them.
Being that the company is so in tune with nature preservation and making the planet a healthier place to live, their footwear options are a reflection of their core values typically being made from very lightweight material which protects you against the external elements without weighing you down too much. These also tend to be much easier for you to acclimate your foot to than when compared to their competitor which is a big advantage for some people.
The basic design of their footwear involves a strong and solid sole mixed with a sleek design and easy accessibility. However, the brand still offers a wide range of other sandal options that you can choose from ranging in terms of material thickness and protection levels.
Chaco
Chaco has built a reputation for its footwear being very tough and damage resistant and for good reason. From their products, you can expect a lot of premium material integrations that add overall security and functionality to the overall design of the flip-flops.
The company also puts an immense focus on making their flip-flops in a way that makes them easy to repair if they happen to become damaged, this is great for the end consumer because you can rest easy knowing that you don't have to buy an entirely new pair if something happens.
The sandals feature high-quality straps that are made from durable polyester material which ensure a non-stretch fit and lasting performance for a long time to come. They also feature a uni-body design which allows you to adjust the entire foot so that you get the right fit every time. The soles are made from proprietary material made by Chaco themselves which is great at adding friction to wet surfaces for a non-slip bottom sole.
You can easily secure the straps on these sandals by using the injection molded ladder-style buckle which will allow you to seamlessly secure your feet inside with no issue.
Now that we've covered some of the key manufacturing techniques and processes used by both brands, it's time to look at important features that you need to pay attention to when buying a pair from either of them.
Core Features to Look for When Choosing the Right Sports Sandal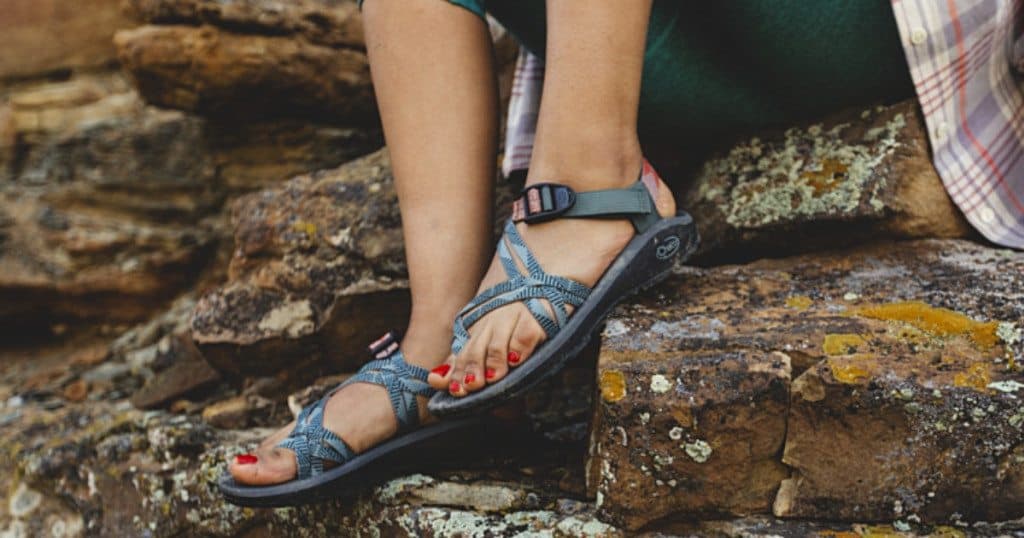 When you buy a pair of sandals for outdoor purposes, you want to make sure that you're spending money on something which will last you a long time. There is a great way to do that and the following section is dedicated to informing you about all of the key factors that you need to pay attention to when purchasing a new pair of sandals.
Durability
Make sure that you purchase sandals that are made from very long-lasting and weather-resistant materials. Not only will these materials provide a better experience for you as the person wearing them but they will also allow you to get a lot more usage out of your sandals as opposed to ones that are made out of low-grade material. You can also check the box or website of the manufacturer who makes the shoes you're interested to see what kind of materials they use.
Fit
You need to make sure that the Chacos or Tevas you choose to provide a comfortable fit that you can deal with on a prolonged basis. it's best to try on the pair of flip-flops you're interested in before purchasing them so that you will be able to see if they are either too big or too small on your feet. This is a major factor to consider because a bad fit could not only be uncomfortable but it can also lead to potential accidents.
Weight
Mobility is important when wearing any piece of footwear especially sandals however which is why you want to select a pair of sandals that are made using lightweight material. Lightweight materials do not mean less protection or durability, oftentimes they are tougher than some thicker materials plus they give you an added bonus in the area of mobility, flexibility, and versatility which are all things you will have to exercise at some point while out exploring.
Our Top Recommendations
Now that we've covered all of the most important features and factors that you need to consider when deciding on which pair of outdoor shoes are right for your next outdoor exploration, it's time to look at some of our top recommendations from both Teva and Chaco that you can purchase on the market today. Keep in mind, all of these recommendations come in different designs, styles, sizes, and material compositions.
You always need to consider your personal needs as they relate to what environments you plan on traversing, the outside elements that you'll have to face, and a lot more so that you can choose the right pair of sandals that will provide the most protection and benefit to you under all circumstances.
Teva Recommendations
#1 Teva Women's Flatform Universal Sandal
The Teva Women's Flatform Universal Sandal is made out of a unique textile material that provides ultimate protection comfort for you under a wide range of different elements and conditions.
The sandals have a sole that is made out of synthetic material which is water-resistant and very soft yet supportive so your feet will be able to maintain proper position and grip at all times. The footbed of these sandals is made from EVA material which adds comfort to the overall design.
The sandals have a dermabrasion rubber outsole for added grip when encountering wet conditions for extra performance while out in nature. They also have a casual platform that comes with an upper strap and a hook-and-loop system to make sure that your feet stay inside of them at all times regardless of what elements you're dealing with.
#2 Teva Men's Original Universal Sandal
The Teva Men's Original Universal Sandal is made out of a very durable yet medium-weight textile material which makes up the majority of the overall design of the sandal. It also features a synthetic sole which provides a solid base and foundation for you to walk on in virtually any type of climate and environment.
These sandals also feature a water-resistant polyester webbing for the upper portion of the sandal which provides a very damage-resistant shell for the sandals so that you can traverse any landscape without having to worry about your sandals becoming damaged.
They have an integrated EVA foam footbed which is very soft yet strong and solid so it stays in place no matter how long you wear the shoes. These sandals also come with an easy-to-use hook and loop closure which allows you to adjust the fit of these with ease.
#3 Teva Women's Hurricane XLT Sandal
The Teva Women's Hurricane XLT Sandal is made from a combination of synthetic and textile materials which provide a very damage resistant and long-lasting layer of protection for you against external elements such as rain or lose objects on the ground.
These sandals come with a lug sole which provides extra support and comfort for your feet while wearing them. They also have a synthetic sole insert which adds another layer of comfort on top of the existing material composition. These also have various adjustable hook and loop straps so that you can adjust the fit of them with ease.
Chaco Recommendations
#1 Chaco Women's Zvolv X2 Athletic Sandal
The Chaco Women's Zvolv X2 Athletic sandal is made out of polyester material and comes equipped with a lug sole design which provides you with maximum protection while out in a variety of different conditions. These Chacos come with a double strapped upper webbing that is made from polyester and comes in a jacquard design.
This patterning flows throughout the entire midsole and foot to provide you with a secure pair of sandals that you can depend on regardless of where you may explore next. They also come with adjustable and very damage-resistant high-tensile webbing near the heel area which features an injection-molded ladder lock buckle for extra security while wearing them. The midsole on these is made from a unique PU material that is very soft which adds comfort.
#2 Chaco Men's Z1 Classic Athletic Sandal
The [Chaco Men's Z1 Classic Athletic Sandal is made out of polyester material that is patterned in a jacquard design which adds a durable layer of protection and resilience to their overall build quality. The webbing straps on these go all the way around the entire area of the foot and even continue through the midsole for an extremely comfortable yet very secure fit.
These sandals are outfitted with injection-molded ladder lock buckles towards the ankle location and use a special material known as LUVSEAT polyurethane for added comfort and functionality to the midsole. ChacoGrip outsole rubber compound gives you great anti-slip qualities so that you can avoid getting into accidents or causing injury to your person.
#3 Chaco Women's Z/Cloud X Sandal
The Chaco Women's Z/Cloud X Sanda is made using a 100% textile material that provides protection and durability to the overall design of the sandals. They also come with a synthetic sole which is very damage resistant and water-resistant so that you can travel where you want when you want without any restrictions.
These shoes also come with a double strap jacquard webbing design that Is made out of polyester. This design feature adds a lot of practical use and functionality to the sandals overall which are great for those individuals serious looking for a pair of high-quality shoes.
They also come with adjustable and very damage-resistant high-tensile webbing heel risers which allow you to get the right fit every time you wear them. The midsole on these sandals is made from a very unique LUVSEAT material which makes it very comfortable yet contouring in addition to having antimicrobial properties for extra safety and security against odors.
FAQs
In this section, we're going to answer some of the most commonly asked questions that people have when it comes to choosing either Tevas or Chacos for their next outdoor exploration. You will want to make sure that you read this entire section in full so that you understand everything that there is to know about both of these brands.
Q: How do I maintain my Teva's or Chaco's?
Q: Both companies have very specific care instructions for all of their products which may and will vary depending on the style and brand in question. You should always consult the manufacturer's instruction as to how you should approach the proper cleaning and maintenance of your Tevas or Chacos to ensure that you're doing it the correct way.
Q: What happens if I break my shoes?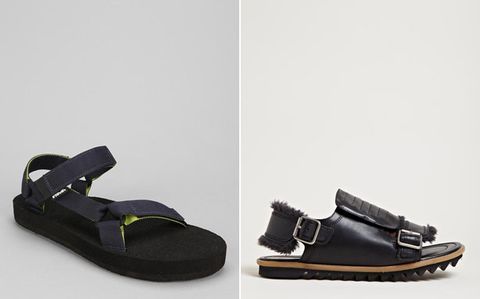 A: Both brands offer very honorable service requests and refund processes in addition to standard warranty protection for certain classes of damage. If you happen to damage your sandals, contact the manufacturing company to see what options are available to you.
Q: Do both brands offer waterproof?
A: Yes while both brands have water-resistant sandal options, some designs prevent the ability to waterproof the sandals all together which is something you will want to keep in mind when making your purchase decision.
Our Preferred Choice
You've gotten this far so it's only right to go ahead and spill the beans, our top recommended sandal brand is Teva. This is for a wide variety of reasons, one being that their sandals come in a wide array of functionality focuses and purpose-driven designs which makes it easy for niche shoppers to find the gear that will benefit them while out exploring. Their dedication and use of specialized foam materials which provide extra support and cushioning for your feet under a wide range of conditions is also another big reason why they came out the winners in our comparison.
They have a sandal for virtually every type of activity and person that you can imagine which is something that is very valuable when dealing with such a large consumer base. Their sandals are known to last long and look great with time which is why we choose this brand as our top pick.
Conclusion
The next time you go out looking for a new pair of great, outdoor exploring shoes, hiking sandals, or any type of footwear, make sure that you use this guide as an assistant to help you make your final purchase choice.
We're covered all of the most important aspects and factors that you'll need to consider when purchasing a pair of shoes from either brand so now you have a better perspective about the process that goes into making each style. As long as you use all of the tips and information that we've included throughout, you will have no problem finding the perfect pair of Tevas or Chacos for your adventures.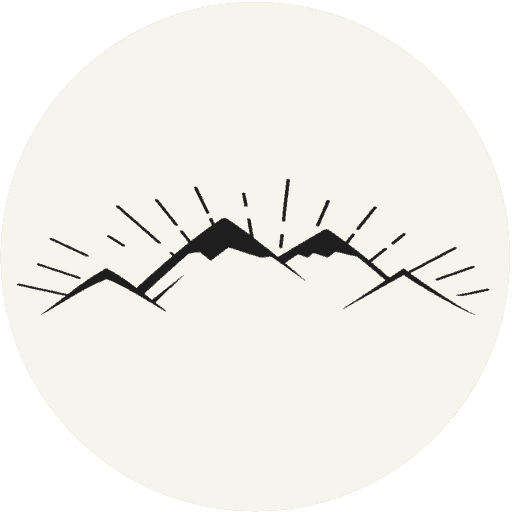 The All-Outdoors Guide team is comprised of enthusiastic experts that enjoy helping others that aspire to be better at outdoor fun. Part of that is making sure you have the right gear and information when it's time to go out and have fun. Some of our team have accomplished amazing feats like climbing 6000 feet to the top of mountains, others have explored every dirt trail they could find and we even have some people that have backpacked solo on various continents. No matter what our readers want to learn and do, our team is here to help them accomplish those goals.