The great outdoors! We all love the fresh air, the picturesque scenery and freedom from the hustle, bustle, and noise of the city. However, the outdoors can be tough on our modernist comforts.
There's no doubt about it, what the wilderness offers in freedom and purity, it lacks in comfort. Spending time up in the woods might be a great way to unwind, but sleeping on the floor is not fun. This is why the hammock has been a favorite among outdoor enthusiasts all over the world.
A hammock is easy to set up and provides a luxurious resting place in the middle of nowhere. Plus, it helps you stay off the ground out of reach of crawling insects and animals that may not be able to harm you, but, nevertheless prevent you from sleeping with both eyes closed.
There are many hammocks on the market, but the Wise Owl Hammock is one of the best, and for good reasons.
Hammocks have always been an essential piece of gear when on an outdoor adventure, and over the years, manufacturers have upped the game with the best materials and superior design which make today's hammocks lightweight, durable, and long-lasting.
If you are planning a multi-day outdoor adventure, a hammock trumps sleeping on the forest floor any day. Plus, it's not very smart to haul a heavy tent along with you when you want to pack lite. Honestly, a hammock allows you to explore your environment in a more immersive way.
In this article, you will learn everything you need to know about the Wise Owl Hammock, its pros, cons, and why you should consider it on your next multi-day wilderness expedition.
Features and Specs at a glance
Size: 9 ft (long) x 4 1/2 ft (wide)
Size When Packed: 5 in (tall) x 5 in (diameter)
Weight: 16 oz
Material: 210T Parachute Nylon
Stitching: Triple Interlocking Stitching for Superior Strength
Storage: Drawstring Stuff Sack
Max. Weight Load: 400 lbs.
Includes: Two 8 Foot Nautical Grade Nylon Ropes for Hanging and Two steel carabiners
Wise Owl Hammocks offers a great way to enjoy your time in the outdoors with superior quality single and double hammocks. Made from 210T parachute nylon material for superior comfort and optimal durability, Wise Owl Hammock is truly an exceptional product. It's like taking your King-sized bed along with you. It's tough, super light, and comfortable.
At only 16oz and 26oz respectively, the single and double camping hammocks from Wise Owl will fit easily into your backpack, making it easy to haul it in the small bag provided. The color options are generous, and you will never be short of colors that resonate with your personality.
After that short overview, let's take a look at the features of this hammock one by one:
Material
One of the main selling points of Wise Owl Hammocks is the heavy-duty material it is made from. 210T parachute nylon is a military-grade material that is tough enough to withstand the intense pressure and weight of a fully-kitted paratrooper jumping out of military transports behind enemy lines in high altitude low oxygen (HALO) vertical envelopment operations. This explains why these hammocks can last so long, even after many years of intensive use in unforgiving terrain.
You can be sure of getting good sleep or simply floating above the wilderness floor while reading your favorite author's new bestseller while safely anchored away from insects and small mammals rummaging about. Despite its superior strength and durability, 210T parachute nylon is surprisingly lightweight, which makes transportation a breeze. It comes with a small bag which can also be used to keep small items like keys and other things you won't need while on the move.
Compact
The hammock, along with its setup kit is easy to pack due to their compact design. Everything will fit into your backpack without any fuss. This makes it very portable for hauling around during hiking, backpacking, camping, and other outdoor activities where you can use a hammock. The SingleOwl can fold up into the size of a grapefruit while the DoubleOwl will fold up to the size of an eggplant.
Weight Capacity
At 9ft long, the SingleOwl is designed to carry one person but can still support 400 pounds. The 10ft long DoubleOwl, on the other hand, is designed to carry two people and supports 600 pounds. Despite the lightweight material and compact design, Wise Owl can still carry a generous amount of weight, so you can rest easy swinging from side to side while gazing at a star-studded night sky.
The single person hammock is 4.5 feet wide while the double person hammock offers 6.5 feet wide, so you have enough space to have a good night sleep or short afternoon nap in the cool serenity of a tree's shade.
Headroom
Why get a hammock if your neck feels cocky the next morning? Wise Owl Hammocks offer a generous headroom which allows for proper respiration, freedom of movement, and enough space to wear a headlight with ease.
You don't want to wake up the next day with a grumpy head in the middle of the wilderness. Both the SingleOwl and DoubleOwl offer ample headroom and even more room to wiggle and adjust your position for maximum comfort.
Quality Construction
The hammock is constructed with triple interlocking stitching that makes it strong and supportive, so you don't fall through under your own weight. The solid construction, plus the highly durable material means you will have a dependable hammock serving you for a very long time.
Comfort
Wise Owl Hammocks offer exceptional comfort and stability. Due to the superiority of materials, the triple interlocking stitching, and optimal headroom and size, these hammocks will see you sleeping like a baby while enjoying the pure and natural scenery of the outdoors.
The company's website even claims studies show that hammocks reduce the time it takes you to fall asleep as well as improve your sleep. In short, sleeping in these hammocks will help you have a good night rest so you can wake up energized and refreshed to tackle your outdoor adventures.
Simplicity
Wise Owl Hammocks have everything you need to set them up, and the equipment is easy to use for anyone. It comes with a small bag, two 8-foot ropes as well as attached carabiners. You will also get instructions to set it up after buying. You don't require any experience to set everything up; find a suitable position, follow the instructions, and you are done.
Color Options
You can choose from a wide range of colors including black, blue, gray, light blue, navy, crimson red, and charcoal. Whatever your preference, you can always get the right color to suit your taste.
Versatility
Hammocks are simple but highly versatile. They are perfect for camping, traveling, hiking, in the park, at the beach, and at home. It's also a small but functional gift you can present to an outdoor enthusiast; they will love it!
Guarantee
Wise Owl Hammocks come with a 100% Satisfaction Guarantee which means that you can return the product if it falls short of your expectations, and the company will either replace or refund you.
Affordability
At $69.95 on Amazon, Wise Owl fall under the affordable category of outdoor gear. At this price point, the hammock is a bargain with the high-quality materials, compact and lightweight design, and setup accessories that come with it. Plus, it offers exceptional comfort, stability, and durability like premium brands that cost far higher prices.
What we like about this hammock
Durable and lightweight material
Comes with everything required to set-up the hammock
Superior comfort and stability
Offers a 100 percent Satisfaction Guarantee
Ample headroom and leg space
What we don't like
The included ropes could use some improvements. It is only useful for mounting the hammock to a supporting structure, but it would have been better if it was multi-functional.
Wise Owl hammocks are a great piece of gear for hikers, campers, beachgoers and lovers of the outdoors. From the material, construction, durability, ease of use, capacity, and compactness, these hammocks are a great piece of gear to have in your backpack.
They are ideal for outdoor adventures, in your yard, and even inside the home if there is a place to hang it. Its lightweight, durable, compact, and worth its money. These hammocks are great for the solo traveler, family use and your cat will love it!
What to Look for When Buying a Hammock
Design and Construction
When shopping for a hammock, the construction is extremely important. You might as well carry your mattress with you if a low-quality hammock is what you intend to buy because it will fail when you need it most.
The construction needs to be solid as the hammock will be bearing your weight or that of your family, and this requires strength and durability in the materials, except you want to buy a new hammock every other year. This is why Wise Owl is a popular hit among many outdoor enthusiasts.
The type of material used to make a hammock plays an essential role in the comfort and durability of the gear. For most manufacturers, the best material that offers durability, longevity, and comfort is military-grade 210T parachute nylon, 75D nylon taffeta, and ripstop non-tear nylon.
These materials offer exceptional reliability, toughness, and strength which makes the hammock last for several years and also enables them to support several hundred pounds without sacrificing comfort or usability. The lightweight and soft texture of these materials feel like sleeping on the bedding of luxury hotels. So, getting a top-quality hammock made from these materials is like packing sheets from five-star hotels on your camping trip.
Additionally, manufacturers use triple interlocking stitching to make the hammock resilient and give it exceptional weight-bearing capabilities. A hammock made with triple interlocking stitching will have three lines of thread stitched throughout the surface of the material, making sure you don't fall through it while enjoying an afternoon nap.
With a superior material like military-grade 210T parachute nylon and triple interlocking stitches, your hammock should be able to support your weight, even multiple people without buckling under and you will get to enjoy it for many more years to come. However, you may have to sacrifice some comfort if more people intend to use a hammock designed for one person.
Usability
Another important thing to consider before buying a hammock is the simplicity of use. A hammock is versatile and can be a great way to enjoy your camping, hiking, travel, beach, and lake trips or just for chilling out at home. You need a hammock that is easy to set up after traveling for hours in the scorching heat. And it should also be easy to dismantle as you may have to be on the move quite often during your outdoor trips.
You want your hammock to come with all the necessary materials to set it up, as this will make your life a lot easier and save cost. Ideally, a hammock should come with carabiners, ropes, nylon end straps, and a bag to make everything compact and portable.
Provided you can find two trees close enough to hang it or some other supportive structure; it shouldn't take you more than ten minutes to set it up.
Some manufacturers, like Wise Owl, provide instructions for setting up and dismantling their hammocks after purchase, but there is no big deal about it. You can try constructing it at home before leaving for your trip to be sure. If yours doesn't come with instructions, there are many videos online that show you how to construct one.
Portability and Ease of Storage
Why did you trade your cuddly mattress for a hammock during your outdoor trip? For most people, the answer is storage space and transportation. The ideal hammock should be easy to pack and even easier to haul on your person over long distances.
If you are in the outdoors, you need to conserve your energy as much as possible, and a heavy hammock draining your energy or slowing you down is the last thing you want on a hiking trip. Most hammocks are made using lightweight materials, but manufacturers also attach compression sacks and storage bags to make them more compact and easier to transport.
The hammock should fold into the compression sack attached to the material, and everything along with the other accessories like carabiners and rope should fit a small bag if yours has one.
But even if your hammock doesn't come with a storage bag, it should fit into your backpack easily. The single-sized hammocks designed to carry one person fold up to a side of a grapefruit and the double-sized shouldn't be bigger than an eggplant after folding it.
This makes transportation easy and efficient. Whether you intend to swing it along, on the one hand, store it in your backpack, or throw it in the trunk of your car, a hammock shouldn't weigh you down or take too much space. In this regard, most hammocks are the same.
Weight Limit
The type of hammock you buy should also depend on the weight it will carry now and in the future. Hammocks come in single or double user designs, and this also determines the amount of weight they can comfortably support.
However, most manufacturers offer hammocks that can support 400-500 pounds weight, although some can carry as much as 1000 pounds. If you need a single-user hammock, then a brand that supports 400 pounds will suffice. If you are buying for multiple users, hammocks that support 400-500 pounds should be appropriate for your needs.
Headroom
Also, you should look at the length and headroom of the hammock. Regardless of the number of people that will be using the hammock, you want the brand you purchase to have enough headroom and leg space, and that requires enough space to support your full body length without any discomfort.
Color Options
If you are like most people, you tend to respond to visual stimuli more than any other form of mental stimulation, and that is why the color of your hammock is important. Does your personae resonate with a particular hue? If so, then you should go for hammock brands that offer a wide range of colors compatible with your taste.
Hammock makers understand this very well, and most offer their products in a dizzying array of single color and combinations to satisfy the varied preferences of their customers.
Manufacturer's Warranty
When you are shopping for a hammock, you should consider the manufacturer's warranty if you intend to use the product for a long time. Some manufacturers offer lifetime warranty while others provide a limited warranty on their products, replacement or refund.
Before deciding, please make sure to read and understand the terms and conditions and compare the customer reviews to get a street feel of how the companies treat users of their products.
Meanwhile, you will have to prove to the maker that your hammock is having issues as stated in the terms and conditions. Otherwise, you may not be able to get a new hammock after rough handling your old one.
FAQ
Here are some frequently asked questions about hammocks
How High Should You Hang Your Hammock?
The height of your hammock is something most people don't know. Even manufacturers don't recommend any particular height, because it's your prerogative. But the primary idea behind using a hammock is to get you off the ground. If that's the case, then you can hang it as high above the ground as you believe necessary.
If you are in the jungle and want to stay as far away from the ground as possible due to fear of wild animals or poisonous insects, then you can even go up in the trees to hang your hammock, so long as you can find two branches close enough to get the job done.
The most important thing here is to ensure that the hammock is secured to something that can support your weight, you can comfortably sleep or sit in it at that height, and getting in and out isn't an issue. If all these are covered, then you can go as high or low as you want. It's your call.
Can You Hang a Hammock Inside Your Home
Many people ask whether they can they hang up a hammock inside? Well, you can hang up a hammock anywhere provided there is something to support it and your weight. Some hammocks come with a kit to hang them indoors, but you can always improvise if yours is missing the parts.
To hang up your hammock inside, the first step is to measure the distance between the walls of the room where you intend to hang it. Ideally, it would be better if you had nine foot of distance between the two surfaces. Once the distance has been measured, you can then find a suitable hang point such as a stud.
A stud finder will come in handy here. One or two well-spaced studs will work fine. Drill holes into the studs and attach eye bolts or other hardware to the surfaces. Once that is done, you can hang it and enjoy the comfort of your hammock right inside your room.
Can You Hang Two Hammocks Side BY Side?
If you are exploring the outdoors in the company of your friends, you might want to enjoy some privacy in your hammock while still having the chance to carry on a conversation with the rest of the camp. In that case, you can easily hang your hammocks next to each other or above one another.
If you can find trees that will cooperate with you for the arrangement, you can hang your hammocks side by side to create a "V." For this to be possible, you will need two trees which are side by side and another tree across from them in the right distance.
This method allows you to see yourself directly and chat face to face. Otherwise, you can use the bunker method. In the bunker method, you construct the hammocks like a bunker, i.e., on top of each other. Make sure the top hammock isn't too high for entry and exit, and the bottom hammock has enough space for adequate ventilation.
Is a Hammock Suitable for Sleeping?
A hammock is not only suitable for sleeping, but research shows it can help you sleep faster and in the best position. Hammocks are made from a highly durable material which is not only strong but also soft enough to offer comfort comparable to five-star hotel bed sheets.
Also, a hammock forces you to sleep in a position that keeps your head elevated than the rest of your body, which is the ideal sleeping position. Researchers at the University of Geneva have also found that sleeping in hammocks can help ease back problems. So, there is no reason to not sleep in a hammock. Not only is sleeping in a hammock comfortable, but it may also protect you from ground-dwelling creatures.
What to Do When Your Hammock Becomes Dirty
Over time, your hammock will accumulate enough dirt to make it uncomfortable for use. When that happens, you can always wash it to restore its shine. You can wash a hammock either by hand washing or mechanically with a washing machine.
You can easily wash your hammock by hand using a mild detergent or machine wash on delicate cycle with mild detergent. Hang to dry after washing.
How Do You Eliminate Flying Insects In a Hammock?
While hammocks offer a great resting place when you are camping in the outdoors, they are open to bugs of all kinds, and these can ruin your experience.
However, you can bug-proof your hammock, so you don't have to worry about swiping mosquitoes or deflecting flies. The best way to eliminate bugs while sleeping in a hammock is to set up a mosquito net that completely covers the top of the hammock.
The downside of this is that you won't be gazing at the stars. Another option is to get an insect repellent that you can spray on yourself and around the hammock to kill off any intruding insect.
Conclusion
Hammocks are a fantastic sleeping platform whether outdoors or indoors. It's the perfect resting place for hikers, backpackers, travelers, and it will also make an excellent place to have some quiet time gazing at the summer sky.
The Wise Owl Hammock is an excellent option if you are planning to get a new hammock for your next outdoor adventure. It is made from durable and long-lasting material and comes in a compact and lightweight pack that's easy to haul about without bogging you down. Additionally, its highly affordable and the company offers a 100 percent satisfaction guarantee if you don't enjoy the product for whatever reason.
Read here my guides for buying hammocks: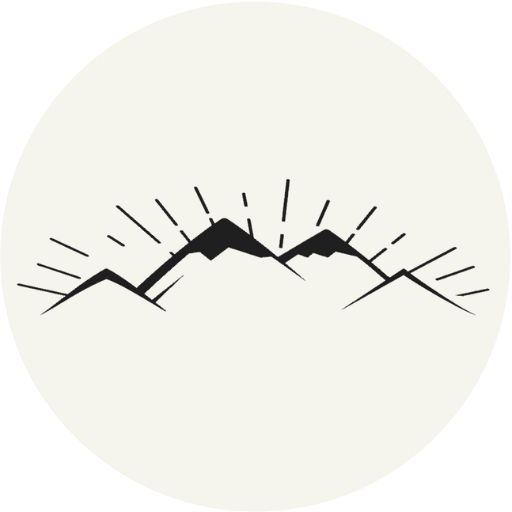 The All-Outdoors Guide team is comprised of enthusiastic experts that enjoy helping others that aspire to be better at outdoor fun. Part of that is making sure you have the right gear and information when it's time to go out and have fun. Some of our team have accomplished amazing feats like climbing 6000 feet to the top of mountains, others have explored every dirt trail they could find and we even have some people that have backpacked solo on various continents. No matter what our readers want to learn and do, our team is here to help them accomplish those goals.