When it comes to buying premium hiking or outdoor shorts, one of the first names that come to mind for performance and durability is Patagonia. Today, we will have a look at the 4 best Patagonia shorts you can buy in 2021.
Patagonia is an American clothing company founded in 1973 in California. Since then, it has been providing quality outdoor clothing. The factors that make Patagonia shorts different from their competitors are the quality of materials, low carbon footprint, usability, and comfort.
There are many factors to consider when buying shorts for outdoor activities. In this guide, we will look at the types of shorts, things to consider before buying one, and review 4 of the best Patagonia shorts for you to consider.
If you're in a hurry, here is a quick look at the Patagonia shorts we're going to cover in this guide:
Looking for outdoor pants as well for your adventures? We have covered the best outdoor hiking pants you can buy in 2021 based on your activity of choice!
Why you might need Patagonia shorts
If you're an outdoor enthusiast, you have most likely heard about Patagonia and especially their shorts if you are into hiking and trekking. Patagonia shorts are highly recommended for their comfort and usability. Shorts are one of their best-selling categories with many customers praising the quality and durability they offer.
Patagonia shorts are made from organic cotton and recycled materials, making them more environmentally friendly than most outdoor shorts out there. As a result, they don't have a huge carbon footprint.
As Patagonia is a premium outdoor clothing company, it does not shy away from putting a higher price tag on its products. Just to give you an idea, some of their cheaper shorts are available from $49 and their expensive pair of shorts can go over $100.
If you're like me and have hiked thousands of miles, chances are that you've experienced issues with your GPS, especially in isolated regions. Check out our list of the 3 best compasses you can buy for hiking.
Types of Patagonia Shorts
There are many types of Patagonia shorts available on the market. Let's have a brief look at each type to help you understand what they offer.
Trail Running Shorts
Trail running shorts are one of the popular types of shorts offered by Patagonia. They are usually made of fleece material that makes them light which is perfect for running. Trail running shorts are popular amongst marathon runners as the sweat does not stick to their bodies. These shorts are well-aerated and have a comfortable grip on the waist with a large inseam for easy movement.
In addition, trail running shorts dry quicker and have anti-odor properties, making them a go-to choice for many athletes.
Hiking Shorts
One of the most important aspects of hiking shorts is the number of items you can safely store in them. Comfort, durability, and safety are three of the most important things people look for in hiking shorts. These shorts are made of thick organic cotton mixed with polyester to give them durability on rough hikes. Most of their shorts have spandex infused into the material, giving them the comfort one looks for.
Patagonia hiking shorts fit well and the material is well-aerated for ventilation. They are treated with anti-odor material to last long on hikes.
Multifunctional Shorts
As the name suggests, this category has the most versatile shorts. These shorts can be used for hiking, running, surfing, or even casually as they are comfortable and stylish. One of the main qualities of these shorts is that they are fast drying.
Casual Shorts
Casual shorts are for wearing out on a normal sunny day or while taking a stroll out on the beach. These shorts are typically made of cotton or polyester. They are stylish, comfortable and come in a variety of colors and designs. One notable feature in the casual category is the use of hemp and recycled material by Patagonia, making it even more special as it contributions to green initiatives.
Great hiking underwear will keep you dry, comfortable, and performing. Check out our list of the 5 best hiking underwear for women in 2021.
Things to Consider When Buying the Best Patagonia Shorts
Before buying your preferred choice of Patagonia shorts, you will need to keep in mind the following factors to help you make the best decision.
Waistband Comfort and Fit
Outdoor shorts are simple articles that will most likely do the job regardless of what pair you go for. That said, comfort plays a vital role in choosing the best Patagonia shorts. As a general rule, the plain and flat fabric is more comfortable while rubbing on the skin than elastic around the waist.
I've also found that low-profile waistbands are ideal for a variety of activities rather than the thick waistbands, and having the drawstring point outwards is certainly more comfortable. Moreover, thin waistbands tend to be less hot, sweaty, and itchy when compared to thicker waistbands.
Comfort Liner
Most outdoor shorts have a liner built into them. A liner is an inner layer that is sewn into the shorts to keep things in place. People who are not accustomed to liners may find it annoying initially, but after using them for some time, you'll get comfortable with them as they keep everything in place.
Liners are often made of silky smooth material and sometimes mesh lining. They are highly breathable and designed to dry out quickly. The quality of stitching, materials used, and tightness of the liner around the groin area are all factors that need to be considered to ensure you get shorts that are comfortable and functional.
Poor quality liners tend to cause itching and chafing, which is not good since your primary use of these shorts will be outdoors where sweat, sun, and lots of movement are norms.
Briefs or 2-in-1s?
Liners in shorts can be added in one of two ways. They can be added as briefs which makes the cupping better and keeps the genitals in place without the extra bounce. Shorts with briefs also use less material which makes them light.
The 2-in-1 design is a boxer sewn as a liner into the shorts. Due to this design, these shorts tend to be bigger, heavier, and retain more moisture than the brief design.
In the end, it comes down to personal preference as the 2-in-1 shorts can be more comfortable for hikers, and the briefs can be safer for runners.
Pockets
Be it for hiking, running, or just chilling on a beach, having an abundance of pockets in your shorts makes it easier to carry your keys, mobile phone, cards, and sometimes a little snack. Except for competitive running, you would need pockets in your shorts for pretty much every outdoor activity.
Items stored in large pockets may bounce around a lot, getting damaged or just falling out of the pocket as a result. So, for the least bounce, the pockets in outdoor shorts are situated high up on the hips, where the content of the pocket tends to bounce less.
Also, some have a rear pocket which is situated right in the middle as that area also does not bounce as much.
Some people prefer zipper mesh pockets for items to not get out of them while running. If you are going on a hike, the more pockets you have, the better. Hiking shorts tend to have more pockets which allow you to carry your mobile phone and other necessary items.
Casual shorts can have any combination of pocket designs. I prefer zipper pockets as it's a win-win deal for me. Not only do I get to store my necessities, but I also keep them safe.
Drying Speed
Outdoor activities, especially hiking and running, will leave you in a sweaty mess. Most outdoor shorts have excellent breathability. While I can't recommend one single pair of shorts that would be ideal for all your outdoor activities, I can give you an idea of ​​what to look for.
It is generally better to go for shorts that have a mesh lining as they provide maximum breathability and faster drying speed. Shorts that are made of polyester are known to dry out faster and have greater water-repelling properties.
You've probably thought about it a lot, and we've answered your question. Read our quintessential guide on what to wear hiking .
The 4 Best Patagonia Shorts
Now let's have a look at the 4 best Patagonia shorts you can buy based on the factors we discussed above.
The Patagonia Strider Pro is our first choice as it provides great performance for hiking. It is widely recommended by hikers for its pockets and waistband comfort. The Strider Pro is available in both 5 inches and 7 inches size and comes with a total of 5 pockets.
The five pockets are divided into 2 stretchy elastic pockets on each side and a zippered pocket on the back which can fit a regular-sized phone with ease. The elasticized waistband is very comfortable and has a low profile with a smooth finish. The drawstrings are on the outside, which means they do not rub with the skin. This improves the comfort factor of the shorts.
The Patagonia Strider Pro also features a recycled polyester liner which gives a silk-like feeling on the inside. This makes it very good and comfortable to wear for almost any occasion. A drawback of these shorts is that they do not dry out as fast, which might be a problem when you're hiking in more hot and humid conditions. Also, the design is a little uninspired.
Pros
Zippered pocket for safety

Comfortable waistband

Silk finish on the liner
Cons
Do not dry out quick

Limited design options
The Patagonia Nine Trails Shorts will make your trail running a lot more fun. These are the highest-rated trail shorts by Patagonia and have full zippered pockets, making them a great choice for hikers and runners.
The Nine Trails shorts feature a built-in boxer brief, so you can wear them with comfort and feel light. It is a great way to reduce weight if you are backpacking. The Nine trails are ultra-light, fast-drying, and fold to a very small size when packed. The materials used in making the shorts are high quality, durable, and environmentally friendly.
The Patagonia Nine Trails Shorts is a great option if you are looking for light and hassle-free shorts. While they are available for both men and women, the women's line has only one pocket compared to the three pockets offered in the men's line. The cupping on these shorts is not that great either.
Pros
Ultra-light

Dry out fast

Built-in boxer
Cons
Cupping in these shorts is not perfect

Comes with only one zippered pocket for women
The Patagonia Quandry Shorts feature the most pockets and don't miss out a lot on style points either. The Quandary shorts are cut out from the legendary Quandary pants, which makes it safe to say that they are durable and tough. They offer all the protection you need to hike safely.
The Patagonia Quandary shorts are made of nylon fabric and spandex to create a comfortable and flexible fabric that moves the way you want it to. These shorts also feature belt loops, a button, and a zipper option, just like normal shorts. They come in 3 ranges of inseams for men and a 5-inch shorter inseam for women.
Since these are cargo shorts, they are all about pockets. They feature 2 front pockets, 2 back pockets, and a zippered thigh pocket for storing items that might bounce off your shorts. The women's version has 4 pockets, with the back pockets featuring the zipper for safe storage.
Overall, the Patagonia Quandry shorts are performance-oriented and stylish. They provide sun protection and dry out very quickly. Another great thing about them is they weigh under 10 ounces to keep your load light. The only drawback of these shorts is that they do not offer any liner, making it difficult for you to use them for running. But that problem can be overcome if tight boxers and briefs are used.
Pros
Stylish

Lightweight

5 pockets

Made with nylon fabric and spandex to move like the body
Cons
Our last choice for the best Patagonia shorts is the Patagonia Baggies . They are quite stylish and fit rather loosely but are always a great fit. These are great all-purpose shorts that can be used for recreational hiking, outdoor strolling, working out, or simply relaxing. Many beach-goers prefer these shorts as they are comfortable, airy, and look nice.
The Patagonia Baggies shorts can also be used as swim trunks if needed as they dry quickly. They can perform well in many situations while having a casual and loose fit. They breathe exceptionally well and can let you have a great time at the beach. The material is quite durable and there are several design options to choose from.
The Patagonia Baggies are great for all age groups and can be used as multi-purpose shorts for an array of outdoor activities. They come with inseam length options and cater to all genders.
While it's not the intended use, it's worth pointing out that these shorts cannot be used for extreme adventures, such as mountain climbing or hiking on rough terrain. Overall, these are great value shorts to wear outdoors.
Pros
Quick dry

Multi-purpose

Casual and loose fit

Available in variety of colors and designs
Cons
Cannot be used in rough conditions
Good socks can be the difference between an uncomfortable hike and a comfortable one. We have reviewed the 10 best hot weather hiking socks you can buy in 2021 .
Frequently Asked Questions
Question: Is it necessary to wear underwear if the shorts already have a brief liner?
Answer: It depends completely on your preference. Shorts with liners help in cupping your genitals, but that does not mean they offer the extensive hygiene you would get by wearing your underwear. That said, it is very common for hikers to wear shorts with only comfortable liners as they tend to feel more ventilated around the genitals.
Question: Can Patagonia Baggies be used for running?
Answer: Patagonia Baggies shorts are multi-purpose and can be used for a variety of outdoor activities, including running. However, it is preferred that you go for the Patagonia Strider Pro as they are designed primarily for running. If not, Patagonia Baggies can perform well, but make sure to have tight underwear when you do so, as the liner is not known to cup well.
Question: Can I use Patagonia shorts for swimming?
Answer: Yes, you can use Patagonia Baggies shorts for swimming, whether in the pool or the beach. As mentioned earlier, these are multi-purpose shorts that can be used for various outdoor activities, including swimming. I recommend Baggies because they dry quickly and can be fastened conveniently to avoid any embarrassing moments.

Dehydration can turn a trail running session into a daunting experience. Check out the best hydration packs you can buy for running that will keep you hydrated and in peak form.
Conclusion – Which Patagonia Shorts Are the Best?
One thing you must have learned by now is that Patagonia offers a variety of shorts that can be used for different types of outdoor activities. All four Patagonia shorts mentioned in this guide are the best-in-class and have something to offer for different types of outdoor enthusiasts and adventurers.
My personal favorite is the Patagonia Strider Pro as it's a hiking all-rounder that pretty much covers everything I need in hiking shorts. The comfortable waistbands, generous number of pockets, and silk liner make this an ideal pair of shorts for hiking miles and miles on end.
A close second for me is the Patagonia Baggies . As long as you're not using them for extreme outdoor activities, the Baggies will fit all your needs and then some with their stylish designs.
In the end, it all depends on personal choice. I hope this guide will help you decide which Patagonia shorts you should go for. Kuhl is another great brand that you can check out for outdoor activities.
Further Reading: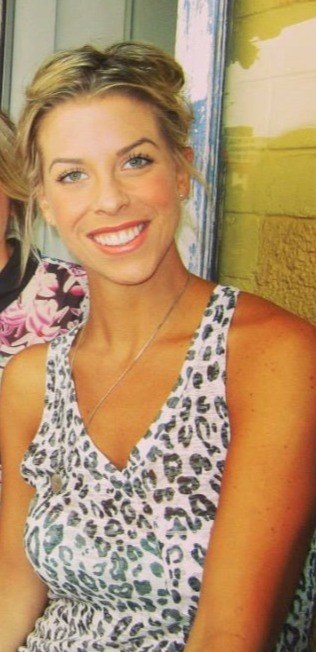 Jodie Chiffey loves the outdoors. If you aren't sure where to find her, check the nearest dirt trail. She loves being outdoors and spends a good deal of time reviewing products like clothing, footwear, and other outdoor gear.
Jodie is a full-time blogger who reviews a lot of the products for us. She writes many of our backpacking gear reviews, outdoor skills advice, and information, and helps visitors find the best destinations for backpacking, camping, hiking, and a lot more.
If Jodie's friends have a travel or outdoors question, they know who to ask and that's why we featured on our website. Now you can get the same great advice her friends enjoy, so you know where to go and what gear to take with you.