When going for a hike, the clothing you wear underneath can be just as important as the clothing you wear on the outside. I didn't even realize that there are special hiking underwear for women until a few years ago, but when I tried them for the first time, it was a game changer.
The underwear made especially for hikers and other active women keep you comfortable and dry. It is so annoying to have to keep pulling your underwear into place or having sweaty spots where you do not want them. Certain poorly designed underwear can even cause chafing when performing a rigorous activity like hiking.
Great hiking underwear prevents all of these awful issues. When searching for your perfect hiking underwear, you may want to look for a few key features.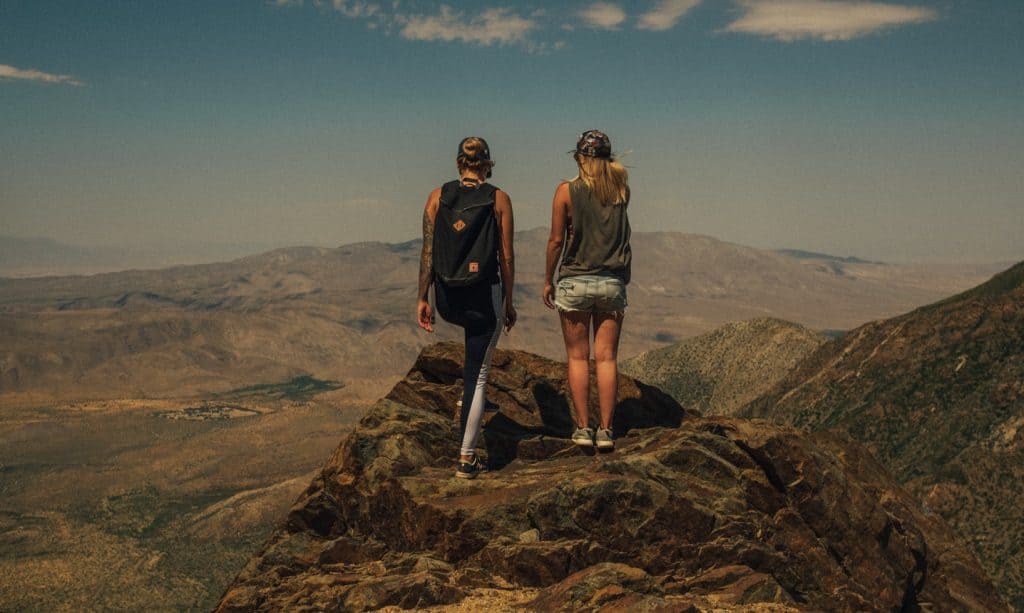 What to Look For When Shopping:
Moisture wicking fabrics: This keeps sweat from building up exactly where you do not want it to. It also makes them quick-drying for when you do get a little wet or sweaty. Keeping your underwear dry keeps out smells and some even have antimicrobial treatments to further help with stench.
Seamless or flatlock seams: Bulky seams can cause chafing, which is extremely unwanted. Most women's active underwear come in seamless options or flat lock seams that don't stick out. Making wiry threads rubbing on your skin impossible.
Breathability: Your underwear need to be breathable so you don't get too hot and sticky while doing tough activities. Hiking underwear are designed with materials in the right areas to increase airflow that will keep you cool.
Extra stretchy fabrics: You want ultimate mobility when hiking, climbing, biking, or whatever other outdoor activity you enjoy. Especially with underwear that is so close to your skin and located right at the hips and legs where you need the most movement. Fabrics like lycra and spandex are a must.
What fit you prefer: Hiking underwear come in boyshort, cheeky, bikini, and other shapes that may affect your personal comfort. They also make mid-rise and low-rise options. Everybody prefers their own shape and knows what fits best on themselves.
With those considerations in mind, here is a list of some of the best hiking underwear for women.
Tasc Seamless Natural Bikini
Tasc has came up with their own blend of fabrics that are extremely soft, durable, and eco-friendly. These underwear will give you ultimate stretch for any hiking that involves climbing. All while remaining so soft that you'll almost forget that you are wearing underwear.
Details & Features:
Price: $16
Three sizes: XS/S, M, L/XL
Colors: Nude and Black
Fabric: 40% organic cotton, 32% bamboo viscose, 20% nylon, and 8% lycra
Seamless
Binding at leg openings
Body mapped ventilation
4-way stretch
Anti-odor
The main benefit in these underwear is that they are silky soft and super stretchy. Tasc has made MOSOpure fabric technology that moves with you. They've also incorporated viscose from bamboo in the fabric that is highly sustainable. Although, cotton and bamboo blend doesn't dry as quickly as materials like nylon.
You won't have to worry about sweat building up in these underwear. They have body mapped ventilation to keep all the right places dry and cool. They also have anti-odor technology and are moisture wicking, so when you do get a little sweaty it won't build any stench and the sweat will wick away.
These are so seamless that you can't even see these through a good pair of leggings. The seamless feature also prevents chafing with no threads rubbing on you. If you don't feel comfortable in thong style underwear, try these for invisible, comfortable seams.
There is some binding at the openings for your legs that prevent these from riding up on you. When you are stretching these to the max while climbing they won't creep up or roll. This feature also helps prevent chafing because they will not slide around on your skin.
You can find the best price for the Tasc Seamless Natural Bikini here
Patagonia Active Mesh Boy Shorts
If you like more coverage along with no seams to cause lines under clothes, you may like these boy shorts. They have the comfort of full coverage past what is needed and are comfortable with no constricting seams and lots of stretch. These also come in super cute flower designs.
Details & Features:
Price: $69
Five Sizes: XS, S, M, L, XL
Colors: Mock Purple, Petoskey Purple, Radar Blue, Black, and Green
Fabric: 93% Nylon (70% recycled) and 7% Spandex
Polygiene odor control
Seamless
Low rise flat waistband
Breathable crotch design
Moisture-wicking
With a high percentage of spandex you get ultimate stretch with these. A flat waistband adds comfort by making these stay put and stay laying flat on your hips. These won't roll at the waist when bending over.
Patagonia's famous Polygiene odor control technology is also featured on these underwear. Polygiene technology keeps odor causing bacteria from growing on the fabric. You can wear these longer making them great for backpacking trips.
You will stay dry in these with a breathable mesh crotch and moisture wicking fabric. The mesh fabric at the crotch allows air to flow keeping you cool. When you do start sweating these will draw the moisture off of you keeping you dry.
These will give you ultimate support with the boy short design and durability. Boy shorts give you more support by covering more than a bikini or less style. The majority fabric in these underwear is nylon, which holds up really well while maintaining comfort.
You can find the best price for the Patagonia Active Mesh Boy Shorts here.
Give-N-Go Sport Mesh Bikini Brief
Give-N-Go bikini brief is made completely of a mesh-like material. You will get ultimate breathability with this brief. These would be great for hikes on hot days where you want maximum air flow to keep you cool.
Details & Features:
Price: $24
Five sizes: XS, S, M, L, XL
Colors: Sweetheart, Pink Blush, Regal, Tropical, Buff, and Black
Fabric: 93% Nylon, 7% Lycra
Breathable mesh
Lower rise active fit
Antimicrobial treatment
Flatlock seams
Expect these underwear to stay put on rigorous hikes with an active fit. Active fit includes a low rise waistband and thick, flat bands around the leg holes and waist. The thick, flat bands prevent any budging or rolling.
With these underwear being made entirely of mesh like fabric, you get the most ventilation out of all the underwear on this list. The mesh is durable, yet stretchy being made entirely of nylon and Lycra spandex. You don't have to worry about the mesh like material being weaker than others because of the flat lock seams.
Flat lock seams are very durable, but don't bulge and cause chafing. When doing rough outdoor activities, you don't want to worry about your underwear ripping. The seams in these underwear should hold for the long run and keep you comfortable while hiking.
Even though you will have a ton of ventilation, sweating can still occur on tough hikes. These briefs are treated with antimicrobial treatment that doesn't allow odor causing bacteria to build up. The mesh fabric is also handy because it dries so quickly. Making these great for travel as well.
You can find the best price for the Give-N-Go Sport Mesh Bikini Brief here.
Sprite Hot Pants
The Sprite Hot Pants is another boy short option with a unique spin. These are extra durable and soft on the skin with Icebreaker's special fabric that is meant for activities, such as hiking. They also have features that keep these in place during tough maneuvers.
Details & Features:
Pice: $27
Fize sizes: XS, S, M, L, XL
Colors: Teal, Black/Snow Stripe, Velvet/Dew Stripe, Velvet/Opal, Black, and Gritstone Heather
Fabric: 83% Merino Wool, 12% Nylon, and 5% Lycra
Comes in boxer brief option
Offset seams
Mobile stabilizer
Low rise
Naturally antimicrobial
Icebreaker's special material is merino wool core spun fabric. Merino wool is made of nylon fibers wrapped in wool. This keeps the fabric of these underwear extra soft while making it even stronger than regular nylon. Lycra spandex is added to the fabric for extra mobility.
If you want maximum coverage, these come in a boxer brief option as well. Although these already have a lot of coverage and support, the boxer briefs go the extra mile. The boxer briefs would be great for hikes on days when it is a little cooler outside and you want some extra warmth on your legs.
Mobile stabilizer is a design at the leg openings that keep these where they should be. The leg hem has more structure than the rest of the underwear. The added structure keeps these from rolling up or sliding. This may be a little uncomfortable though if you are more curvy.
Another nice thing about merino wool is that it is naturally antimicrobial. Bacteria does not grow on it and therefore will not cause odor. This also means that there is no treatment that can be washed away after many washes.
Under Armour Pure Stretch Sheer Cheeky
For those of you that like a little less coverage than a boy short or bikini, try these cheekies. These are super comfy with the maximum amount of stretch and great breathability. The sheer cheeky is durable enough for anything from yoga to hard climbs.
Details & Features:
Price: $20
Size: One size fits all
Colors: Black and White
Fabric: 76% Nylon and 24% Elastane
Comes in thong option
Breathable mesh
Flat lock seams
4-way stretch
Antimicrobial treatment
Cotton gusset
You won't ever have to worry about pinching or chafing with these incredibly stretchy underwear. They are so stretchy that they only have one size for everybody. A quarter of these are made of elastane and the flatlock seams won't rub on you. 4-way stretch makes every movement smooth.
All of the fabric in these are made of breathable mesh, even the waistband and leg bands. You can hike in hot days without getting too hot. However, there is a cotton crotch gusset to give extra protection that may cut off ventilation where you may want it. Some may want the extra protection though.
Stretchy mesh is amazing, but doesn't prevent moisture. With moisture-wicking fabrics, like nylon, your skin will stay dry. Antimicrobial treatments keep bacteria from building up in sweat and causing odor. Keeping you dry and fresh for longer.
These come in a thong option as well if you prefer the least amount of coverage. They have all the same great benefits, but can be worn invisibly under other tight clothing. They are still breathable, stretchy, very durable with flat lock seams.
Side By Side
Tasc Seamless Natural Bikini

Patagonia Active Mesh Boy Shorts

Give-N-Go Sport Mesh Bikini

Sprite Hot Pants

Under Armour Pure Stretch Sheer Cheeky

Sizes

XS/S, M, L/XL

XS, S, M, L, XL

XS, S, M, L, XL

XS, S, M, L, XL

one size

Colors

Nude, Black

Purple, Green

Sweetheart, Pink Blush, Regal, Tropical, Buff, Black

Black, Black Stripe, Velvet, Velvet Stripe, Teal, Gritstone

Black, White

Fabric

Cotton, bamboo, nylon, lycra

Nylon, spandex

Nylon, lycra

Merino wool, nylon, lycra

Nylon, elastane

Fit

Bikini

Low rise, boy short

Low rise, bikini

Low rise, boy short

Low rise, cheeky

Seams

Seamless

Seamless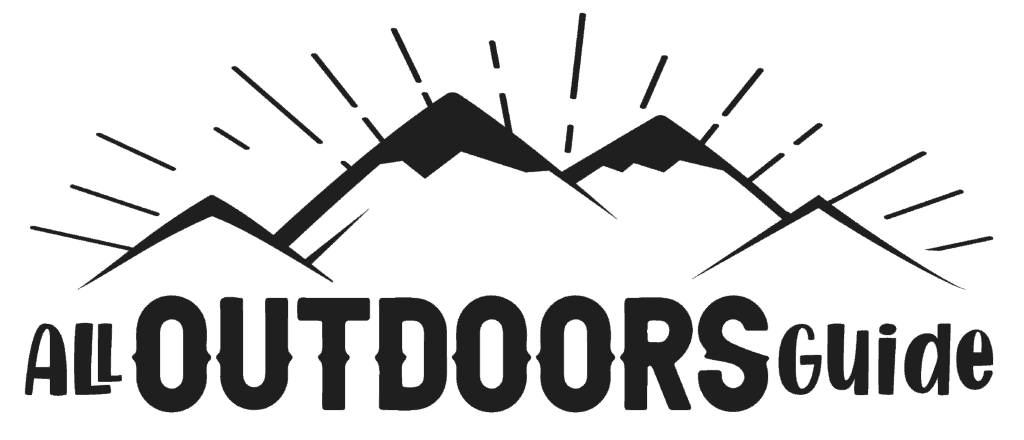 The All-Outdoors Guide team is comprised of enthusiastic experts that enjoy helping others that aspire to be better at outdoor fun. Part of that is making sure you have the right gear and information when it's time to go out and have fun. Some of our team have accomplished amazing feats like climbing 6000 feet to the top of mountains, others have explored every dirt trail they could find and we even have some people that have backpacked solo on various continents. No matter what our readers want to learn and do, our team is here to help them accomplish those goals.