If you want to make sure that your smartphone survives all your outdoor adventures unharmed, a reliable heavy-duty protective case is a must. Today we're comparing two renowned and acclaimed brands: Otterbox vs Tech 21. Which provides the best value for money? We'll dig deep into their similarities and differences to give you the complete picture.
The time you spend hiking or camping in nature should provide you with the perfect opportunity to disconnect from your smart devices. On the other hand, smartphones can also be handy on your adventures. You can use them to take photos, navigate through the complicated terrain, or even call for help in case of an emergency.
However, if your phone gets broken, it won't help you in any way. That's why you should consider investing in a reliable phone case that can prevent this from happening. Otterbox vs Tech 21 are both well-renowned producers of such cases, so I've decided to test them side-by-side and see which one is the best.
FYI, I've tried Otterbox Symmetry and Tech 21 Evo protective cases for my iPhone 12 (the same products also fit iPhone 12 Pro). Let's see how they performed.
Symmetry Series Case | OtterBox
You don't have to choose between a protective case and a stylish one. Symmetry Series is the slim and protective case that shows off your style. All of your phone's buttons, features and functions work flawlessly. And, Symmetry Series is easy to remove and install. Opt for an awesome black or go with awesomely clear. Symmetry Series is the expressive case that's slimmer than ever, and as protective as always.
Check Price
Buy at Amazon.com
We earn a commission if you click this link and make a purchase at no additional cost to you.
Tech21 Evo Check for Apple iPhone 11 | Amazon
Protects from drops of up to 12 feet (3.6 meters). Interchangeable colored buttons and Tech21's bestselling check pattern and germ-killing ingredients and the strongest materials work hard in the background.
Buy at Amazon.com
We earn a commission if you click this link and make a purchase at no additional cost to you.
09/16/2021 10:17 am GMT
Main Differences Between Otterbox vs Tech 21
The main differences between Otterbox vs Tech 21 protective cases are:
Otterbox cases are more expensive, whereas Tech 21 phone cases usually cost less.
Otterbox is available in limited color variations, whereas Tech 21 phone cases come in dozens of trendy designs.
Otterbox cases come with a lifetime warranty, whereas Tech 21 provides only a 1-2-year limited warranty on its products.
Otterbox offers more heavy-duty cases, whereas Tech 21 is more focused on fashionable, sleek cases.
Exploring Otterbox vs Tech 21 features
Let's compare Otterbox vs Tech 21 phone cases side by side, focusing on their most essential features and qualities:
Design
If you're looking for a rugged phone case, you should be most concerned about its protective features and reliability. Nevertheless, no one likes to hide their super-sleek smartphone into an ugly case, right? The good news is that you don't have to hide your beautiful phone at all since both of the cases I have tested for this comparison come in almost invisible transparent designs that show off your smartphone's true colors.
Both producers claim that their clear cases are UV-resistant, so they shouldn't get the ugly yellowish shade after some months of use.
Of course, you don't have to stick to the clear versions of these cases since they are also available in various colorful designs. In this regard, Tech 21 seems to provide more fashionable alternatives in comparison with somewhat more traditional and modest Otterbox.
Both of the cases we compare today are super-slim (Otterbox Symmetry has been recently updated to be even slimmer than before), thoughtfully designed not to modify the dimensions of your phone any more than necessary.
Nevertheless, these brands (especially Otterbox) also have other, much more robust protective cases like Otterbox Defender. Tech 21 seems to be more oriented on sleeker designs, but their beautiful Evo wallet cases, for example, seem to provide excellent full-body protection too.
Materials
Otterbox Symmetry is a smooth one-piece protective case made of a combination of synthetic rubber (sides) and hardened polycarbonate (back). This allows some flexibility on sides, making it very simple to put the case on/off your smartphone.
The rubbery sides also have integrated protrusions for all the side buttons, so manipulating your phone feels very natural and straightforward.
Tech 21 is also a one-piece protective case, but it's entirely made of TPU. The producer claims that the material they use is antimicrobial, which is certainly something worth mentioning since phone cases are allegedly some of the dirtiest things we come into contact with daily.
The case should also be 'self-cleaning' thanks to some unique integrated formula. I must honestly admit that I have no idea how this works, but the case really seems to be less prone to sticky and greasy patches of fingerprints. Tech 21 phone cases are also scratch-resistant, so they should stay in great shape for a long-long time.
Which one of these phone cases feels nicer in your hand or pocket? I must say that I found both of them a bit slippery, especially when I had sweaty or wet hands. Tech 21's TPU case feels even smoother, making me feel even more clumsy when I held it in my hand. Symmetry's rubber sides provided a somewhat more reliable grip.
Defender Series for Samsung Galaxy S21 | OtterBox
Looking for legendary protection? You've found it with Defender Series. The multi-layer construction guards your device from serious drops, dirt, scrapes and bumps. Plus, the included holster does double duty as a belt clip or hands-free kickstand. Defender Series works hard and plays harder with a rugged and refined design that's ready for anything and is made with more than 50% recycled plastic.
Check Price
Buy at Amazon.com
We earn a commission if you click this link and make a purchase at no additional cost to you.
Protection
As you surely know, the material of your phone case is not here just to provide you with a nice touch and texture. First and foremost, it should be able to protect your phone effectively when you drop it on a hard surface or when it comes into contact with something sharp. Which one of these cases is going to save your phone from harm reliably?
First, I think it's imperative to say that both Evo and Symmetry cases do not come with an integrated screed shield. That means that for complete protection of your device, you should also get a separate screen protector, which can significantly improve the overall safety of your phone.
Just for the record, I have used both of the cases we compare today with the Maxx Protection by ZAGG tempered glass installed on my iPhone, which deserves some credit for keeping my device intact.
When it comes to Otterbox Symmetry, this is a sleek and fine, yet at the same time surprisingly tough and reliable protective case. It sports a thoughtful bumper that protects your screen at least from the flat impact (e.g., fall on a hard floor).
Otherwise, the case mostly copies the original proportions of your phone, adding a tough layer of plastic and rubber all around its back and sides. Otterbox is known to perform super-rigorous tests on all of their cases – allegedly, each of the products spends 200+ hours in the company's specialized testing facility. From my personal experience, it really shows.
The case I've tested has withstood bumps, drops, and even one truly silly fall from the bar counter directly on the floor tiles. My phone didn't even notice any of it.
I must admit that my expectations were significantly lower when I was testing the Tech 21 Evo case – probably because I already had some (good) previous experiences with Otterbox, whereas it was the very first time I had the chance to try Tech 21.
Nevertheless, the performance of this protective case truly surprised me – it seemed to work just as well as its more expensive competitor, keeping my phone perfectly safe throughout several accidental drops and numerous hits and bumps.
I particularly like the reinforced corners of this case since this is the soft spot where I have destroyed most of my previous phones. In combination with a screen shield, Tech 21 Evo case seems to be a very good solution.
Max Protection by ZAGG Tempered Glass Screen Protector | Amazon
Two times stronger than most tempered glass Max protection Glass features premium impact and scratch protection that helps preserve every pixel Crystal clear and easy to clean Max protection Glass Uses long-lasting oil-resistant technology that prevents fingerprint smudges so you can enjoy clarity all day long.
Buy at Amazon.com
We earn a commission if you click this link and make a purchase at no additional cost to you.
09/16/2021 07:30 pm GMT
Functionality
None of the protective cases I have tested for this comparison were indeed "rugged," so I did not expect any of them to interfere with the overall functionality of my phone – and they really didn't. Both of the cases work very well with wireless chargers, side buttons on my phone were also perfectly responsive through the cases, and the bumpers around the screen were designed precisely not to obstruct the touch screen itself.
Pricing
As we've already mentioned before, Otterbox is not among the cheapest brands on the market. After all, their rigorous tests, an excellent reputation, and lifetime warranty must be, logically, somehow projected in the price of their products too.
Comparing two similar cases like Symmetry and Evo, Tech 21 is undoubtedly a budget-friendlier choice. Depending on the reseller and current deals, you can save approximately ¼ of the price if you prefer Tech 21 to Otterbox.
On the other hand, should such an insignificant price difference even be considered when you're choosing your protective case? Especially if it's meant to save your $1000+ device from harm? In my opinion, unless you're on a super-tight budget, this should not be the critical factor for your decision.
Defender Series Pro Case | Otterbox
Defender Series Pro is the rugged protective Galaxy S21 Ultra 5G case that delivers advanced defense for your device. Defender Series Pro integrates a silver-based antimicrobial additive into the case that helps inhibit microbial growth and defends the case exterior against many common bacteria.
Check Price
We earn a commission if you click this link and make a purchase at no additional cost to you.
How to fit the Otterbox/Tech 21 protective case onto your phone
Unlike many other rugged phone covers, the slim and universal models I have tried for this comparison are both single-piece cases that are very easy to put on/off your device.
How to do it? Just make sure that you're holding the case correctly (you can easily recognize the right direction by the location of side buttons, connectors, and camera protrusions). Then just pull the case on your phone like a sleeve, preferably starting from the upper end.
Make sure that the case fits on your device snuggly, the bumper should be overlapping your screen slightly, and the phone shouldn't move within the case at all.
To put the case of this type off your phone, just peel it off, starting with either of the corners. Thanks to its rubber sides, I found Otterbox Symmetry slightly more convenient during this process than Tech 21 Evo.
Pros and Cons
Otterbox – Pros
One of the most reputable producers of protective cases on the market
Lifetime warranty
Extremely rigorous testing of all products
Wide range of products, including extra-rugged heavy-duty cases
Cases compatible with most devices
Otterbox – Cons
Limited designs to choose from
More expensive than most competition
Otterbox Symmetry case feels a bit slippery
Screen protectors for most of their cases must be bought separately
Tech 21 – Pros
Great value for money
Many colorful designs to choose from
Innovative features such as self-cleaning formula
Wide range of products, including attractive wallet cases
Compatible with most devices
Tech 21 – Cons
Limited warranty
Tech 21's portfolio does not seem to contain super-rugged cases at the moment
Their TPU cases can feel a bit too slippery in hands
Screen protectors for most of their cases must be bought separately
Tech21 Evo Check for Apple iPhone 11 | Amazon
Protects from drops of up to 12 feet (3.6 meters). Interchangeable colored buttons and Tech21's bestselling check pattern and germ-killing ingredients and the strongest materials work hard in the background.
Buy at Amazon.com
We earn a commission if you click this link and make a purchase at no additional cost to you.
09/16/2021 10:17 am GMT
Are there any alternatives?
If you're not 100% convinced about either of the cases we compare today, check out these recommended alternatives:
If you're looking for a real heavy-duty protective case and you're willing to pay a bit more for it, you should definitely have Urban Armor Gear (or UAG) on your radar. This best-selling brand makes dozens of great cases designed especially for outdoor environments and tough workplaces (e.g. construction sites, etc.).
UAG cases are known to be lightweight, shockproof, durable, and attractively looking. They will protect your device with 5-layer construction.
If you would like to find the best possible combination of protection and style, the American brand called Sonix has exactly what you're looking for.
Their portfolio is full of stylish and tastefully original phone cases, including military drop test-certified, scratchproof, and UV-proof. These cases are compatible with all standard wireless charging methods, and they come with a lifetime warranty too.
If you would like to see more Otterbox/Tech 21 alternatives, check out our recent article on this topic.
Sonix Protective Clear Cover for Apple iPhone 12, iPhone 12 Pro | Amazon
This case speaks for itself. Simple, classic, and clear. Slim and lightweight without sacrificing protection. Thin and transparent heavy duty hard outer shell, shock absorbent bumper, and anti-scratch coating. Made for those who want fashionable technology accessories without having to compromise quality.
Buy at Amazon.com
We earn a commission if you click this link and make a purchase at no additional cost to you.
09/16/2021 10:12 am GMT
FAQs
Question: What brand is comparable to Otterbox?
Answer: Otterbox is currently considered to be one of the most popular and reputable producers of protective phone cases. Nonetheless, there are numerous trustworthy alternatives on the market, including Tech 21, an English brand founded more than a decade ago.
Although this brand currently focuses mostly on fashionable and sleek designs, their cases are fully certified for drop protection and come with innovative features such as antimicrobial surface or self-cleaning formula.
Question: Does the Tech 21 clear case yellow?
Answer: Both Otterbox Symmetry and Tech 21 Evo cases come in attractive, transparent designs that keep your beautiful smartphone fully visible. The good news is that both of these cases boast UV protection, which should ensure that they won't turn yellow after some time of use.
Question: Are Otterbox cases worth it?
Answer: Otterbox is one of the more expensive brands of protective cases. Is it really worth it? The price of these cases is higher due to numerous factors.
Besides their great reputation and popularity, these cases are also known to undergo a strict series of tests in the company's own testing facility, allowing Otterbox to offer a lifetime warranty with each of its products.
In any case, the price difference between Otterbox and some other cases is not big enough to discourage you from the purchase completely. Also, keep in mind that these cases are designed to protect very expensive devices, so the investment is definitely reasonable.
Our Verdict: Otterbox vs Tech 21 – Are any of these cases really good for you?
Today we've compared two relatively similar phone cases that both claim to keep your precious device from (almost) any harm. While Otterbox boasts a great reputation, lifetime warranty, and extremely rigorous tests performed on all of its products, their cases are also relatively expensive and lack the style and variety of some of the competition.
Tech 21, on the other hand, catches the eye with many colorful designs, and it also sports various attractive novelties such as the self-cleaning formula and antimicrobial coating. It also attracts customers with lower prices, although their warranty is only limited. Are any of these protective cases really good for you? Sure, they both are, especially in comparison with leaving your phone completely unprotected.
From my personal experience, both cases can truly keep your phone safe against most common accidents, including falls on hard surfaces, scratches, bumps, etc. They both are also super slim and enable the full functionality of your device, so they are perfectly suitable for everyday use.
Now, since we're mostly evaluating these cases from the perspective of our outdoor interests, the real question is: Would I feel safe taking any of these cases on a 14-day long thru-hike? Well, given that I would combine them with some extra protective elements such as the tempered glass and a waterproof pouch, I probably would.
Nevertheless, I still believe that your best super-rugged choice for the outdoors is Otterbox Defender, which offers maximum protection, including dust covers on your I/O connectors and optional screen shield. I must admit that I could not find an adequate alternative to this case in Tech 21's portfolio, which makes me think that Otterbox is probably a better choice for outdoor people, in general.
Have you tried both of these cases too? Let us know which one is your favorite!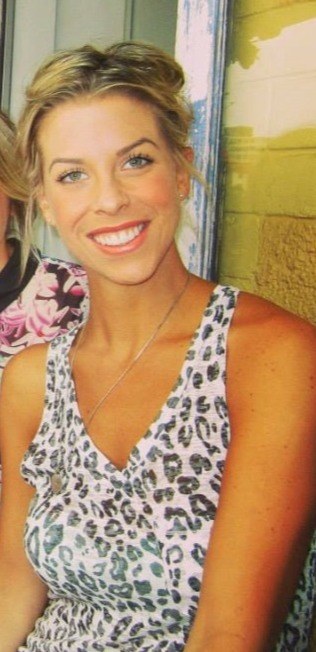 From backpacking to cycling in the mountains, Jodie can help you stay in shape and pick the best outdoor gear, clothing, and footwear. She is a full-time blogger and is our go-to source for backpacking gear reviews, outdoor skills advice and information, destinations for backpacking, camping, and hiking, and a lot more.