Choosing the perfect case for your gear can be tough. On one hand, the case needs a solid level of protection. But on the other hand, it needs to fit your style without being too bulky. In this article, we'll be looking at the main differences between Incipio vs Otterbox, two premium cases for your gear.
There are some key similarities and differences between these two brands that could easily change your mind about which brand to go with.
Main Differences Between Incipio vs Otterbox
The main differences between Incipio vs Otterbox are:
Incipio is moderately durable, whereas Otterbox is extremely durable
Incipio is more artistic in their designs, whereas Otterbox focuses more on pop culture designs
Incipio is has a limited range of device accessibility, whereas Otterbox supports more devices
Incipio is more environmentally friendly, whereas Otterbox collaborates with more nonprofits
| | | |
| --- | --- | --- |
| | Incipio | Otterbox |
| Durability | Durable | Very Strong Durability |
| Price | Lower Price overall | Higher Price |
| Design | Unique, Artistic | Pop Culture, Minimal |
| Availability | Supports Less Gear Brands | Supports More Gear Brands |
| Warranty | Lifetime Warranty | Lifetime Warranty |
| Extra Features | Environmentally Friendly | Collabs with Nonprofits |
| Brand Recognition | Less Recognition, But Features Collaborations with Popular Fashion Designers | Wide Recognition |
Which to Choose at a Glance
When looking for a durable case that features several design options, Otterbox is the way to go. It's got a more reliable reputation, works on more products, and has a solid amount of design options.
What to Look For in Gear Cases
Durability
The number one thing to look for in a case is durability. Life brings surprises at every turn, and it's important to know your technology will be safe when disaster strikes. Let's face it- a beautiful case can look nice, but it won't be around for long if it can't withstand the elements.
Price
Prices can vary widely in the case world. One brand might feature new shock absorption technology, while another brand could focus on collaborations with upscale fashion brands. Some brands are trying to do both! It's best to compare the price to ensure your case is delivering the features you need.
Design
What does the design look like? This is one of the most important questions to ask when getting a new case. Do you prefer minimalist and modern designs? Or do you care about repping the latest pop culture trends? Either way, your case's design is an extension of your personality, so it's important to make sure it fits you first and foremost.
Availability
In today's innovative world, new products are being released every couple of days. When choosing a case, we'll dive into which ones have the highest availability across multiple devices. Whether you prefer Apple, Samsung, or smaller scale brands such as Huwei or Motorola, there's always going to be a case option for you.
Warranty
Since cases are constantly facing the elements, the warranty and customer service is important to take into consideration. Will the case be replaced if something goes wrong? And more importantly, will the customer service be there to support you when you need the warranty?
Extra Features
With so many cases on the market, sometimes it's the small, extra features that can settle your decision. Whether it's a case that's environmentally friendly, or one with a special grip, these features can be game-changers.
Brand Recognition
The reliability of the brand is an important consideration when choosing a case. Is the company brand new, with only a few reviews on it's products? Or has the company stood the test of time? Companies need time to grow, and one with a strong reputation is a sure sign for success.
Incipio
| | |
| --- | --- |
| Pros | Cons |
| Aesthetically Pleasing Design | Less Durability |
| Environmentally Friendly | Less Variety of Products |
| Lower Price | |
| 20+ Years of Business | |
Background
Incipio was born in Orange County in 1999 with $500 in a spare garage. The mission of the company was to protect the phone, a fairly novel idea for the start of the 21st century. They started by making a simple iPhone case that eventually landed in retail stores. In the past twenty years they have expanded to be a global company, won several awards, and have supported all sorts of brands.
Durability
Depending on the case, Incipio has a fairly strong amount of fall protection- ranging from 8ft – 14ft. The cases also feature raised bevel edges to protect the screen and camera from touching the ground, alongside their infamous Impact Strut technology. Cases also come with antimicrobial treatment that protects them and you from 99.9% of surface germs, and are scratch-resistant.
The biggest complaint about these cases is that their thin and slim design can cause them to slip out of your hands. If this might be a problem for you, they have created a special series of cases that feature a stronger grip.
Design
Design is where Incipio excels. In addition to several unique designs handcrafted by Incipio, they also work with popular fashion brands like Coach and Kate Spade New York to create some of the most beautiful cases on the market. Not only are they nice to look at but these cases are slim and sleek, giving your phone a clean and modern aesthetic.
The main complaints with the design relate directly to the buttons. Sometimes the cases can make the buttons more difficult to press, and don't seem to fit perfectly all the time. However this issue appears to have been fixed in more recent models, and with the lifetime warranty, this shouldn't be a problem.
Availability
The availability of the Incipio brand is fairly wide but isn't nearly as widely available as Otterbox. Incipio products are limited to Apple, Samsung, Google, LG, and Motorola devices. Within each of these brands, Incipio has cases from several years back.
In terms of gear, Incipio is limited to phones, tablets, and headphones. They expanded their case market to screen protectors and auto accessories as well, if you're looking for extra protection. Unfortunately, Incipio does not venture into the outdoors or gaming markets like Otterbox, so if you're looking for coolers, drinkware, or controller cases, Otterbox is the answer.
Extra Features
Incipio products have a variety of extra features that stand out from the competition. Most remarkably, their products are environmentally friendly. All of their cases are made from recycled materials, and several of them feature an "Orangicore" composition that is made from 100% plant-based products.
If your lifestyle prioritizes environmentally friendly products, Incipio is the way to go. Their cases are also compositable, and they have a solid trade-in program set up. Once done with your case, you can mail it back to them and receive a coupon for your next purchase.
Notable Products by Incipio
Organicore Clear for iPhone 13 Pro Max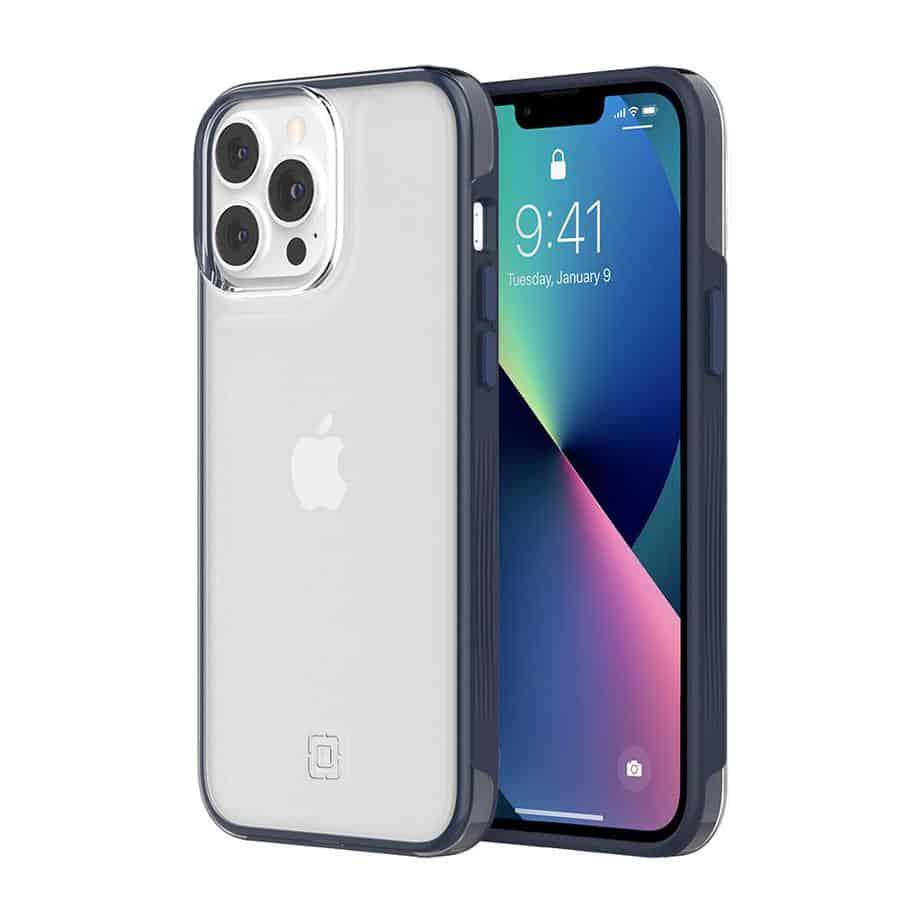 Made specifically for those putting the environment first, this case is clear and 100% compostable. In addition to being conscious, the case continues to protect with Impact Strut technology and protects from falls up to 14ft.
Incipio Grip for MagSafe for iPhone 13 Pro Max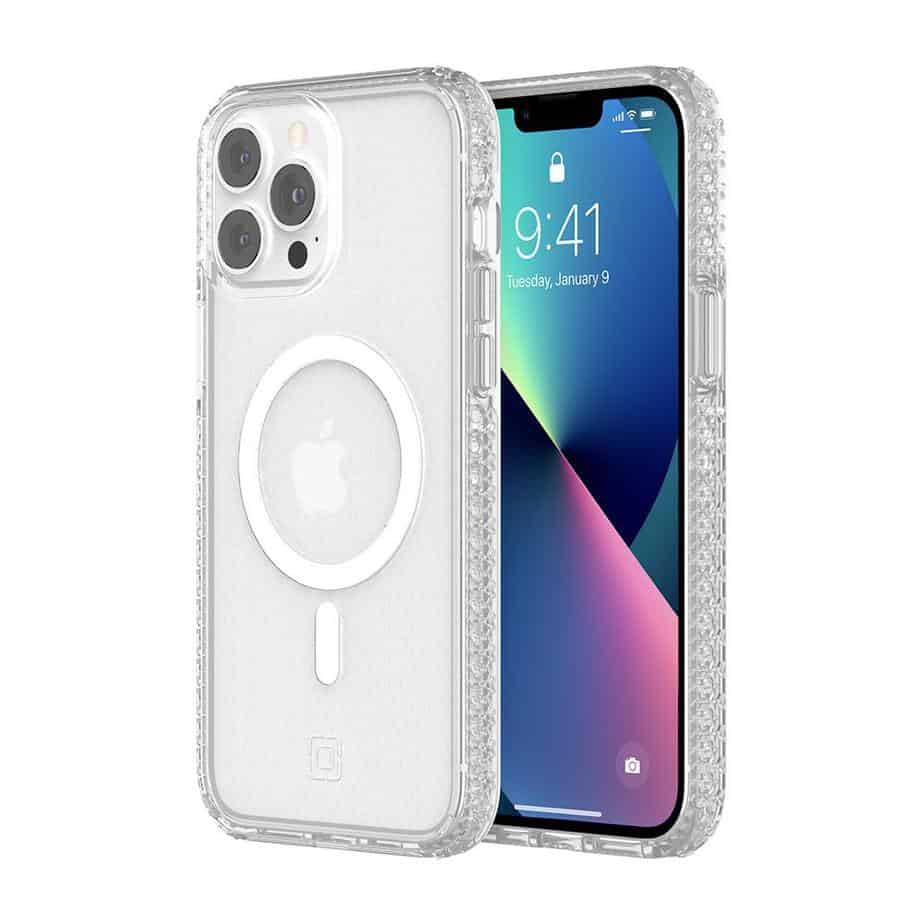 This case is made for those with butter fingers. It's got a nice edge to ensure the case doesn't slip out of your hand, and is tested for falls up to 14ft. In addition, it is ready to be used with MagSafe technology and accessories.
Coach Coach Leather Folio Case for iPhone 13 Pro Max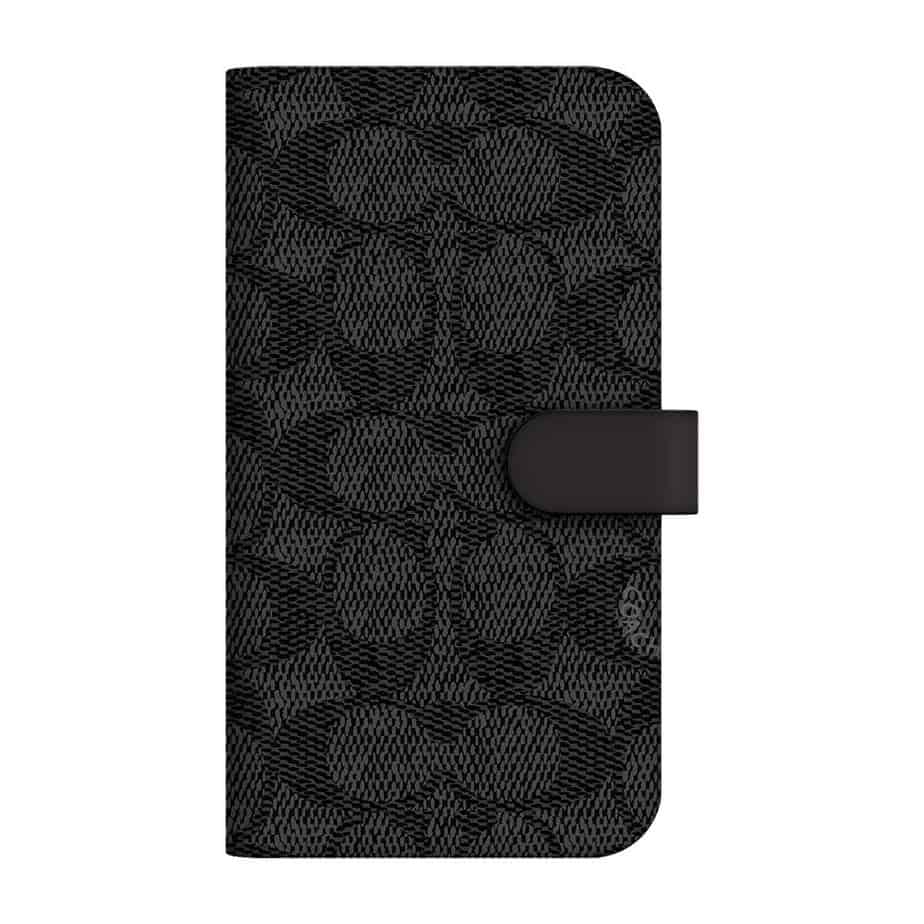 This premium designer case features a slot for your driver's license, credit card, and daily needs. To keep your belongings safe, it's made out of 100% real leather and has a magnetic clip to close it.
Otterbox
| | |
| --- | --- |
| Pros | Cons |
| Higher Durability Options | Less Designs |
| More Variety of Products | No Plant-Based Products |
| Features Outdoor + Gaming Cases | |
| Fantastic Customer Service | |
Background
Otterbox was born out of a garage, much like Incipio. Except Otterbox started one year before Incipion, in 1998. They've always been focused on making some of the most durable cases on the market, and have a good cause to support it. Otterbox's mission statement is to "Grow to Give," where they prioritize the OtterCares Foundation- a nonprofit which aims to inspire kids around the world.
Durability
Depending on the level of protection you want, Otterbox offers several options to choose from. Their top of the line product is the Defender series, which is DROP+ rated- which means it can survive 5x as many drops as military standards. The Defender series also has port protectors for when you're in environments with heavy sand, dust, and lint.
If you're a more casual user, they also have several options that are more lightweight and slick. For example, Commuter line still protects it's edges with a bevel and has a secure grip, but also contains an antimicrobial treatment to help protect against germs on a regular basis.
Design
In terms of design, Otterbox primarily focuses on minimalist designs and pop culture references. Since they prioritize durability, their cases usually don't have much art, besides a wide variety of colors. One of the biggest complaints about Otterbox cases is that they can be bulky, and don't have the "slick" feel that other cases like Incipio have.
However, it is important to note that Otterbox has a collaboration deal with Disney. If their cases do contain art, it's usually related to Pixar, Star Wars, or Marvel characters.
Availability
Otterbox has cases that can fit on almost any device, dating back further than most Incipio cases. From Apple to ASUS, they support almost double the amount of brands. Couple this with the fact that their product line expands beyond phone cases into coolers, drinkware, gaming devices, and accessories, you can fit most of your tech with one reliable brand.
Extra Features
Otterbox has a few extra features that set it apart from Incipio. For one, they have a collaboration with PopSockets, to the point where they have cases that have PopSocket pre-installed. This is extremely handy for those that wish to have a better grip on their phone, or phones who like to lay their phone on it's side to watch videos.
In addition, Otterbox donates $1 for every case sold to several nonprofits, including Khan Academy, JA Worldwide, and the International Youth Foundation. Otterbox also pours a substantial amount of their profits into their own organization, the Otterbox Foundation. The focus of this organization is to inspire kids to become entrepreneurs and philanthropists in the future.
Notable Products by Otterbox
Otter + Pop Defender Series Build Your Own Case for iPhone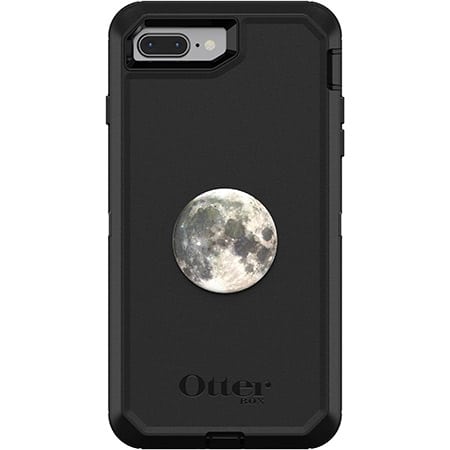 This Otterbox case is made out of the strongest material possible, and features a built-in PopSocket grip. Since the case is customizable, one can pick their own case color and the design on the PopSocket grip.
Samsung Galaxy Symmetry Series Clear Case: Simply Ear-Resistible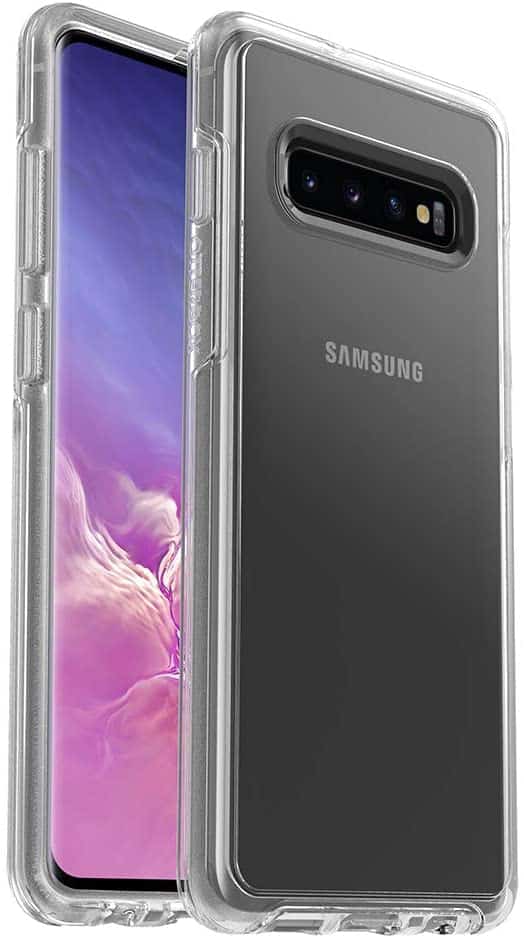 One of the more simple cases in the Otterbox world, but also one of the cutest. This case is perfect for kids as it is easy to install and features a cartoon rendition of Minnie Mouse.
Venture 45 Cooler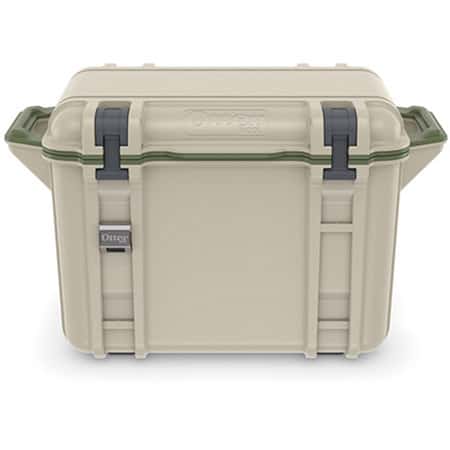 This premium Otterbox cooler can hold ice for up to 14 days straight, and can up to 45 quarts at once. This product is a great example of the strong diversification of the Otterbox brand.
Incipio vs Otterbox: Which is the Better Choice?
If you're looking for a strong, durable case that can protect your device, Otterbox is the way to go. Incipio has far more design options, but Otterbox has enough variety to satisfy most people- and the extra protection and reliability that comes along with it is worth the extra cost.
Since Otterbox supports more devices, there is a much higher chance you'll be able to find a case for your device- even if it's several years old and not a "mainstream" brand. Coolers, gaming devices, and drinkware are also part of the Otterbox brand, with each category receiving equally strong reviews. This goes to show that Otterbox cares about their products across the board, and has experience in diversifying their engineering.
Otterbox wins this race in the long run for its reliable durability. If you're focused on design and sustainability, Incipio may be worth looking into.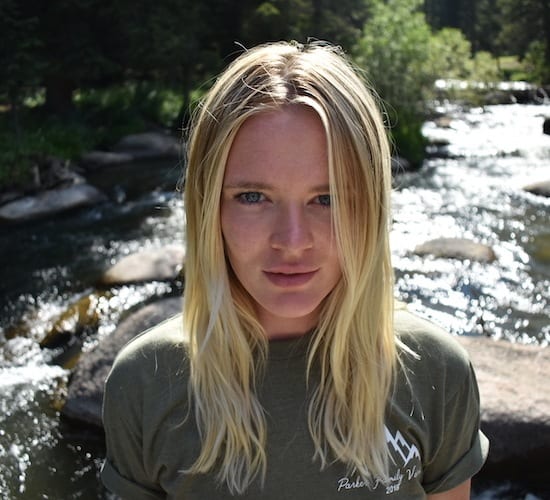 Haley loves hiking and camping. That state of calmness is like no other. A top 14er rock scrambler, Haley wants everyone to experience the highs and joys of outdoor living and here is to help prep the rest of us to do so safely. Here to share her top gear, tips and climb to the top hiking strategies, Haley is a bonafide outdoors guide to love!