If you're after a decent jacket for the outdoors, you might be wondering about the Prana Hellebore. It's a warm, waterproof jacket for women in a variety of sizes in colors. But is the Prana Hellebore worth the money? Is Prana a good brand? How warm is it? What is the sizing like? And is it a durable jacket?
The answer to all of those questions upfront is – yes! But there are a couple of downsides that may make you think twice, particularly if you're petite or on a tight budget.
Keep reading our Prana Hellebore jacket review to find out our honest thoughts on this jacket.
We'll be looking at the key specs, as well as our thoughts on the warmth and waterproofing, sizing, appearance, extra features, care and durability, and pricing. We'll also give you a roundup of our pros and cons, as well as some alternatives to try if the Hellebore isn't for you.
We'll answer some commonly asked questions, too, before we give you our final thoughts on whether we think this jacket is worth going for.
So if you're interested in this jacket, let's start by looking at those key specs!
Prana Hellebore Jacket – Key Specs
Here's the vital info you need to know about the Prana Hellebore:
Colors: Baked Blush, Charcoal, Flannel Colorblock, Sage
Sizes: XS-XL
Outer Material: Matte nylon
Insulation: RDS Certified 650 fill power down
Length: 24 inches
Waterproof: Yes
Removable Hood: No
Price: Check the latest price here

Prana Hellebore Jacket – the Main Features
Now, let's take a look at the Prana Hellebore in more depth. We'll give you our honest thoughts on each feature, so you can figure out if it's the right kind of jacket for you.
Warmth
This is a key point – is the Prana Hellebore warm enough to deal with super-cold winters?
The answer is yes. It's filled with Responsible Down Standard (RDS) certified insulation. What does that mean? It means that the welfare of the birds providing down and feathers are guaranteed, and it gives you a warm and cozy jacket without feeling too bulky. If you have to deal with icy, snowy winters, this is a good choice.
There are other features to help keep you warm, too. For example, it has elasticated cuffs and a secure front closure system that uses snaps and a zipper. It also has a drawcord at the hood and at the hem. This means you can essentially seal yourself into the cold, keeping those cold draughts away from any areas of exposed skin. So you won't have to worry about having cold wrists, for example.
Waterproofing
So how does it hold up against the rain?
It has a lightweight matte nylon outer shell. While it doesn't feel heavy and bulky to wear, it's actually pretty good at keeping the rain out. It also has small features like silicone tipped cord zipper pull tabs and rubber-coated snaps. These small touches help to keep the rain out of small gaps.
The hood is both waterproof and windproof to a certain extent, especially if you pull it tightly around your face.
Overall, it's a good jacket in terms of protecting you against the elements, which is ultimately the most important thing!
Sizing
The Hellebore is available in sizes XS-XL, with a sizing chart to help you figure out which size is best for you. It has a slightly boxy fit, and it does lean more towards the large size – this means if you prefer a snug fit, you might find that your regular size feels a bit too big for you, and you may need to size down.
You can pull the drawstring at the bottom, which gives it a slightly different look (more on that shortly), and this will help it to feel a little more closely fitted.
Appearance
The Hellebore is a nice-looking jacket. Although they describe it as feeling like 'a warm hug', it still looks good – you won't feel like you're wearing a big blanket! It strikes a nice balance between functional and stylish.
It comes in four color choices – baked blush (a color-block style with a rusty orange at the bottom and blush pink at the top), charcoal (a classic dark gray), flannel color block (ice blue at the bottom and chocolate brown at the top), and sage (a grey-green). It's a nice change to see some pastel colors here, and the color blocking is interesting.
It has some nice extra touches, including a raised silicone logo. The hem is adjustable, so you can pull it tight to create more of a cropped 'bubble' shape if that's what you prefer. You can always pull it down to keep you a bit warmer on particularly cold days. Having the option is a nice feature.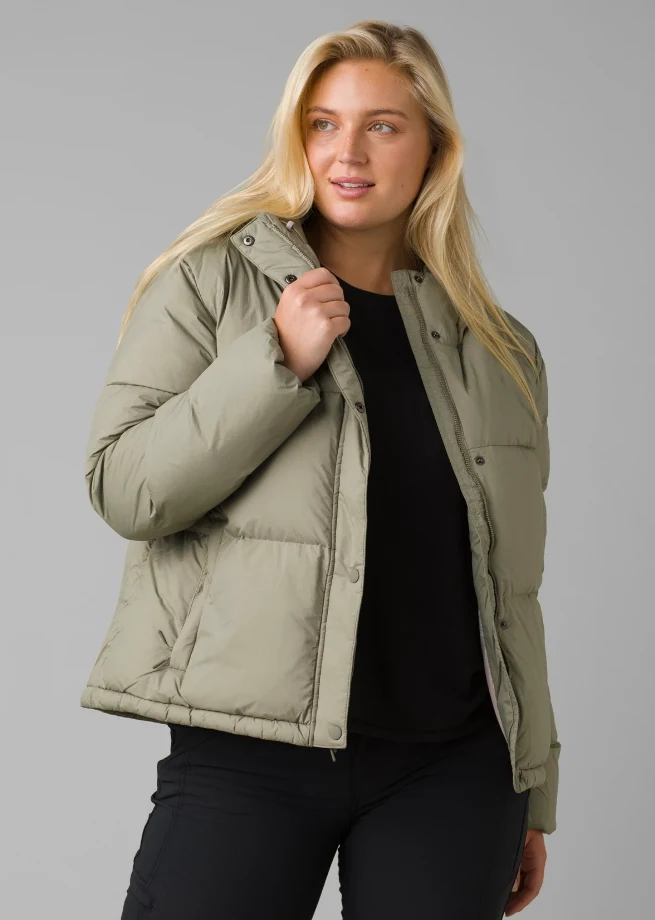 Extra Features
This jacket has an interior security zip pocket. These can be harder to find in women's jackets, so it's nice to see this here. Ideal for stashing your phone or other valuables.
Notably, Prana is hot on sustainability, focusing on clothing that is both socially and environmentally responsible. They take into consideration how they source materials, even down to packaging materials, using recycled fibers where possible.
They also keep the manufacturing process transparent, keeping an eye on how where their products are made, who makes them, what the working conditions are in the factories, and where the materials come from. You can find out more on their social responsibility page.
While Prana isn't perfect in terms of sustainability, they're making a concentrated effort, which is great to see.
Care and Durability
The Prana Hellebore is pretty durable. It can be machine washed on a cold, delicate cycle, and it washes well, so you can keep it clean even if you like to put your outdoor clothing through its paces.
You won't be able to dry clean this jacket, which is something to keep in mind. You'll also need a tumble dryer to dry it properly to ensure the features don't clump together.
Pricing
Unfortunately, buying ethical clothing can be more expensive, and the Prana Hellebore is not what we would consider a low-budget jacket. Having said that, it retails for around $230, and it's not the most expensive out there for a well-made jacket.
It sits in the middle of cheaper brands (like Columbia Sportswear, with jackets priced around $100-150) and the high-end brands like Canada Goose (with jackets starting at $850 and going up to $1000 or more).
Ultimately if you're on a super-tight budget, this may be out of your price range, but we think it's a pretty good deal given the quality and sustainability, and certainly cheaper than some other brands out there.
Prana Hellebore Jacket – Pros and Cons
Let's take a look at the highlights of the Prana Hellebore, as well as the features that could be improved:
Pros
Stylish, with four color options to choose from
Adjustable to keep the cold out
Warm and comfortable to wear
Waterproof
Durable
It can be machine washed
Includes inside pocket for valuables
Prana has a good ethical stance
Pricing is pretty good for what you get
Cons
It may not be what you're after if you like a 'fitted' look
It may be too big if you're very petite
It may be out of reach for those on a low budget
Prana Hellebore Jacket – Alternatives to Try
There are some alternatives to try if you're not sure about the Prana Hellebore. Here are a few we'd recommend:
Rab Nimbus Jacket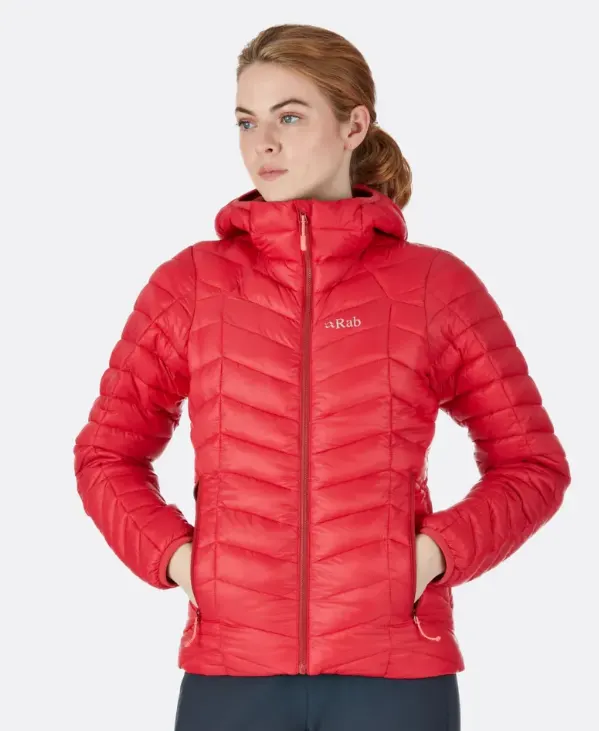 The Rab Nimbus jacket is perfect for wintery weather. From running to the grocery store to going on long winter hikes, it will work well in all conditions. It traps in heat, similar to a down jacket like the Prana Hellebore, but it's synthetic. Perfect if you'd rather not go for a down jacket.
Nanopuff Jacket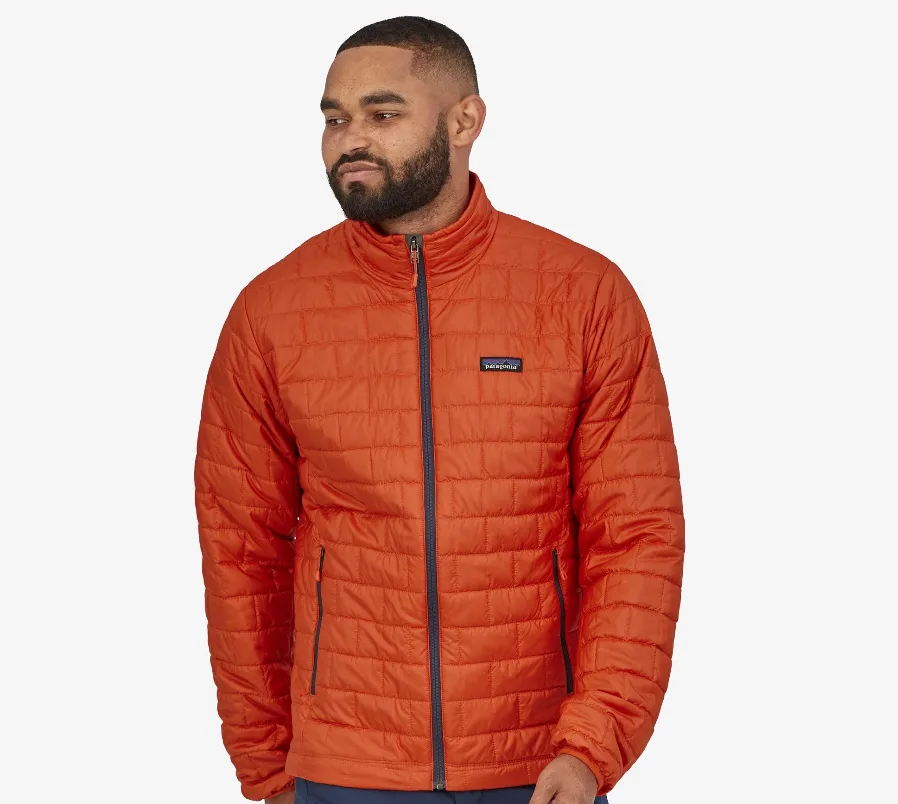 The Nanopuff is an award-winning jacket with a nice quilted pattern. It's versatile, very warm, and waterproof. It's not too puffy (despite the name!), making it ideal for running errands as well as outdoor adventures. It comes in a little cheaper than the Prana Hellebore.
Montane Alpha 100 Jacket
The Montane Alpha 100 is another synthetic insulated jacket. It's super warm, perfect for extreme weather conditions, even strong winds, and rain. It's not as stylish looking as the Prana Hellebore, but it's a really solid jacket for hiking.
Canada Goose Jacket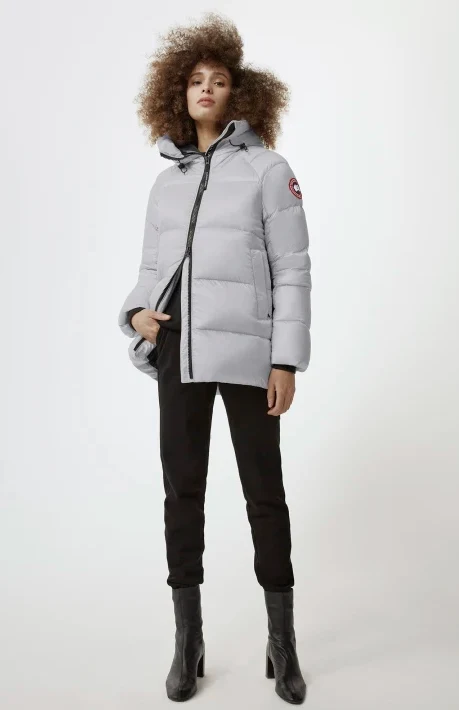 The other option, if you want to invest in a high-end brand, is to go for a Canada Goose jacket. While they're certainly at the top end of the scale in terms of pricing (you can find out why they're so expensive if you want to know more!), they produce beautiful, durable, and ultra-weatherproof jackets.
FAQs
Question: How can I wash the Prana Hellebore?
Answer: There are a few steps you can take to wash this jacket:
• Close all the zippers and pockets
• Brush off any loose mud or dirt
• Machine wash on a cold, delicate cycle using mild detergent
• Tumble dry at a low temperature with three clean tennis balls (this helps to break up clumps of feathers)
• Every 15-20 minutes during the drying cycle, remove and break up clumps of feathers by hand
• You cannot bleach, iron, dry clean, or use fabric softener on this jacket.
Question: Is the Prana Hellebore's hood removable?
Answer: No, the hood is integrated into the jacket and cannot be removed.
Question: What is the returns policy for the Prana Hellebore?
Answer: There's a 60-day refund policy for Prana products. If you don't like it, you can refund it or exchange it, but only if you have an original receipt or a gift receipt, and only if you buy from Prana's official store or one of their retail stores. They don't accept refunds from second-hand shops or non-authorized dealers.
Question: How waterproof is the Prana Hellebore?
Answer: The Prana Hellebore is great in rainy or snowy conditions – you shouldn't have to worry about rain getting in (except in very extreme weather!). It's a solid jacket in terms of rainproofing.
Question: Can I wear the Prana Hellebore while running errands as well as on hikes?
Answer: Yes. As it's pretty easy to move around in, and it doesn't feel bulky, you could wear this to the grocery store or while running errands as well as on hikes or long outdoor walks – it's suitable for all kinds of situations.
To Sum Up … Is the Prana Hellebore Worth It?
We think it is, yes. The Prana Hellebore isn't perfect. It runs large, so if you're particularly petite, you might find that it feels a bit too big. It's also designed to be a boxy fit, so if you prefer fitted jackets, this may not be the one for you.
It's also not the cheapest out there. If you're on a budget, you will be able to find a waterproof jacket for a lower price (like a Columbia Sportswear jacket). However, there's a lot to like about the Hellebore. It's stylish, and the color choices are great – it's nice to see a change from plain green, grey, or khaki with the color block options.
It's comfortable, and the down works really well at keeping heat trapped in. That combined with the drawstring fastenings on key areas means you can essentially seal yourself into this jacket, keeping you nicely protected against the cold. The waterproofing is pretty good, too.
We like that there is an inside pocket to keep valuables safe. We also like Prana's focus on sustainability through the entire supply chain – it may be worth investing in this one if the environmental aspect is important to you. The 60-day return policy is a really nice touch. This takes the risk out of ordering online only to find it doesn't fit or it just doesn't suit you – so you won't have to worry about arguing for a refund or wasting over $200 if you don't like it.
Overall, we think the Prana Hellebore is an excellent jacket – if you want something that looks a little different but still feels comfortable, this is one to take a look at.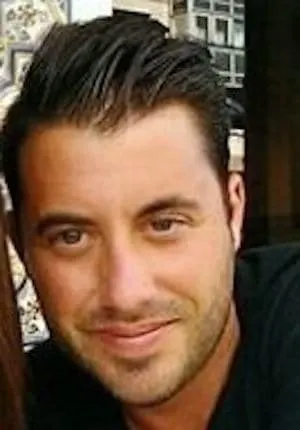 David is a strong advocate of outdoor-related activities and has many years of experience backpacking and hiking around the world, including the Italian and Austrian Alps in Europe as well as central and southern Asia.
Locally, he has also led many groups cycling through Vermont, Nova Scotia, and Wisconsin. David constantly uses and tests the latest gear for the outdoors, which in turn allows him to help others make more informed buying decisions. He's excited to share more of his knowledge and to see others enjoying the great outdoors more because of his advice and recommendations.