If you're in the market for a comfortable and warm jacket that also scores some style points, then the Rab Nimbus Jacket could be a good option for you.
Made by climbers, for climbers, Rab has one of the best lineups of jackets built to last in the most demanding terrains and weather conditions. The Rab Nimbus Jacket is no exception, offering comfortable and durable wear for climbers and mountaineers of all levels.
Let's take a look at the features of the Rab Nimbus Jacket, my first impressions, how it holds up against other jackets in the price range, and commonly asked questions.
Key Specifications of the Rab Nimbus Jacket
| | |
| --- | --- |
| Gender | Male, Female |
| Fill Material | Cirrus |
| Jacket Type | Insulated, Breathable, Windproof, Pockets, Packable |
| Insulation | Synthetic |
| Hood Features | Fixed, Volume Adjustable, Helmet Compatible |
| Colors | Ink, Steel, Army, Beluga, Red Clay |
| Weight | 1.11lbs of Size L |
| Latest price | Check here |
Features of the Rab Nimbus Jacket
The Rab Nimbus is one of the best winter jackets in the budget category for both men and women. Let's have a look at some of its features to help you decide if it's the right fit for you.
Check out some of our other favorite outdoor winter jackets we've reviewed here.
Warmth
While it's not as warm, insulated, or heavy as a parka, it's kind of the point with these types of jackets. The Rab Nimbus jacket is ideal for all winter weather conditions and can be used as a mid-layer in extreme winters or the top layer for most types of outdoor activities.
Whether you're making a grocery run, talking your dog for a walk, or hiking in the mountains to soak in the views, you'll find the Rab Nimbus Jacket to be your trusted companion.
It features Cirrus insulation that traps heat in the baffles similar to how a down jacket does instead of pressing it onto the sheets like lighter jackets. This results in a wearing experience that is much better than most winter jackets in this price range.
The Rab Nimbus traps heat much more efficiently than its alternatives, providing warmth and comfort when you need them the most. The hood is very functional as well and can be worn under a helmet.
I found it to be equally useful as a main jacket during the day and as the mid-layer early in the morning or late at night when I tested it out.
Comfort
This is very subjective and based on my personal experience only, but the one thing that I felt the Rab Nimbus Jacket didn't quite live up to expectations is the comfort.
Now don't get me wrong, this is a very comfortable jacket that I really enjoyed wearing and still do. That said, it does fall short a little on the comfort end when compared to its counterparts.
The Rab Nimbus Jacket features Atmos fabric in the internal lining which is smooth to the touch and slippery against the skin.
The problem I have with the jacket is it's round around the chest and core area, and the hem is high which means the jacket rides up easily every time you lift your arms up.
The sleeves are a little short as well, which makes the movement around the shoulders feel a little constricted. Again, these are minor issues that I've pointed out for the sake of this review, and most people out there looking for a budget winter jacket won't really notice them.
Weatherproof
This is where the Rab Nimbus Jacket has made me a fan. It's one of the best weather resistant winter jackets I have reviewed here and for good reason. The jacket features Pertex Quantum fabric not only kept me warm but also protected me from the wind every time I took this jacket out.
It rains a lot in winters in my neck of the woods, so I thought why not test it out on a rainy day. The Rab Nimbus has a DWR coating which I found to be amongst the best in the budget winter jackets segment.
The DWR coating causes the water torrents to run down the rivulets, so in most rainy conditions, it's not going to get completely soaked. That said, for the sake of the review, I drenched the coat in water using a hosepipe and while it did get soaked, the inside of the jacket still remained dry.
So if you live in an area that sees a lot of rain during the winters, this jacket is a great option to consider. Couple that with the synthetic material and you get a jacket that keeps you warm and dry in cold, wet conditions.
Breathability
This is another area where I think the Rab Nimbus Jacket could be better, but again, this is my personal opinion. Most people looking for a budget winter jacket will overlook this.
The jacket features the Atmos fabric as the inner material and Pertex Quantum fabric on the outside. Both these materials are not known for their air permeability.
This results in less breathability, meaning that you will feel hot after say going for a jog or doing some strenuous physical activity.
That said, the jacket is comparable in terms of breathability to its budget counterparts, with only a few jackets performing better in this regard. In addition, the jacket is not intended for use on its own when intense physical activities such as running or skiing.
So if you're going for a jog, the best bet would be to wear the Rab Nimbus Jacket on top of a breathable article of clothing. If you're going for a hike on a cold day, it's going to give you the warmth your body needs without really causing you to break a sweat. Even if you do sweat, you can always take it off and cool down before putting it back on.
Style
I don't know about you but I like a jacket that's functional and comes in a variety of colors. So while it's not the most stylish jacket out there, it definitely looks better on both men and women than most jackets in its price range.
It's available in 5 colors – my personal favorite being red clay – and I wouldn't mind wearing it outdoors or taking a selfie wearing it.
Other Features
So I bought the large size of the Rab Nimbus Jacket which weighs about 1.11 lbs, so it's one of the heavier jackets in the budget category. That said, you can carry it around and stuff it into its hand pockets, allowing you to carry or clip it to a harness.
I won't say it's the most efficient way to stuff a jacket but then again it's a common occurrence in puffy jackets so nothing unusual about this in my opinion.
Comfort and style: ranking the best fleece jackets available today!
Pros of the Rab Nimbus Jacket
Overall, I'm very impressed with the Rab Nimbus Jacket and the following three reasons are why I think it's one of the best winter jackets you can buy today.
Best in Class Warmth
Not many winter jackets in this price range compare to the warmth that the Rab Nimbus Jacket delivers. It's one of the warmest jackets in the budget segment and doesn't lose too many style points over its competitors.
The fact that it insulates the same way as a down jacket is a big plus, giving you warmth in most winter conditions.
Ideal for All Winter Weathers
Whether it's snowing, raining, or is just cold in general, the Rab Nimbus Jacket will give you the comfort and versatility that not many jackets can match. Its weather-resistant Pertex Quantum fabric keeps the water away in wet climates to help you stay dry.
Value for Money
In terms of quality and price, the Rab Nimbus Jacket is easily one of the best jackets I've reviewed. It's warm, windproof, water-resistant, and comes with the added convenience of choosing a color that matches your style. It's also one of the few jackets that's available for both men and women so that's something to consider when you're looking to buy one for yourself and your significant other.
Cons of the Rab Nimbus Jacket
Not every jacket is going to meet your needs and the Rab Nimbus is no exception. While the cons I've listed below are subjective, you should still keep these in mind to make a well-informed decision.
Less Breathable
Because of the outer and inner fabrics of the Rab Nimbus jacket, its air permeability is relatively low. This causes the jacket to be less breathable and that could be an issue if you're engaging in physically strenuous activities.
That said, as mentioned above, you can always pair it with a breathable fabric or take it out when it gets too hot and sweaty in there.
Comfort Levels
As I mentioned earlier in the review, the comfort factor of the jacket could be better and this is something most people who wear fit to size jackets will experience. The sleeves are shorter than I expected and that made the movement feel a little clunky. It also goes up when you lift your arms. Besides these two things, I think the jacket is quite comfortable, though not the best in the budget winter jackets range.
Looking for a down jacket? Here are the 7 Best Down Jackets you can buy today!
Alternatives to the Rab Nimbus Jacket
No review would be complete without having a look at some of the alternatives available on the market today.
Columbia Interchange Jacket
The Columbia Interchange Jacket is a good budget winter jacket that's similar to its counterpart. Also known as the Whirlibird IV, it features three layers of fabric to trap heat. It's also ideal for all types of winter conditions, such as snow, rain, and wind.
That said, in our review, we pointed out that the heat retention of Columbia Interchange Jacket could be better and from a stylistic point of view, it doesn't match the look of the Rab Nimbus Jacket. A good pick for sure, but in this price range, you're getting more out of the Nimbus.
Montane Alpha 100
If outdoor living is what you seek, then Montane Alpha 100 is a fantastic jacket that you can invest in. It's a little more breathable than the Nimbus jacket and is also highly insulated for heat retention. I've found it to be amongst the best jackets for outdoor activities such as hiking, skiing, and mountain climbing.
That said, the jacket is not really waterproof so if it rains a lot where you live, then consider investing in a different option. While it's a little more breathable, you would still feel hot and sweaty inside after intense physical activity so that's something to keep in mind.
Arc'teryx Thorium AR
Rounding up the alternatives is a down jacket that might interest you if budget is not a concern. The Thorium AR Hoody is one of the most durable jackets available in the market today. It keeps you warm for long periods and is very easy to stuff and carry around.
The only factor here is the price point of course. If you have the budget for it, I would recommend choosing the Thorium AR Hoody, but if you're looking for a budget winter jacket, then Rab Nimbus is a safe bet for sure.
Frequently Asked Questions about the Rab Nimbus Jacket
Question: Is Rab a Good Brand?
Answer: Yes, it's actually one of the best winter jacket brands today. Rab prides itself as a brand for the mountain people and adventure seekers. Naturally, the Nimbus Jacket performed well in all outdoor activities and impressed me with its durability.
Question: Is the Rab Nimbus Jacket waterproof?
Answer: Yes, to a certain extent. The jacket will not permit water because of its fabric and build. This means you can wear it on a rainy day without having to worry about getting wet. In heavy torrential rainfall, the outer layer will definitely get soaked but the inner layer will still stay dry.
Question: Will It Be Uncomfortable To Wear?
Answer: Not in general. The Rab Nimbus Jacket could definitely do better in the comfort department but that's not to say that you can't wear it at all. If you're nitpicking then you may find the jacket has shorter sleeves than usual and the hem could be slightly better. That being said, the benefits of this jacket far outweigh the drawbacks.
Conclusion – Is the Rab Nimbus One the Best Budget Winter Jackets?
The simple answer to this question is yes. I highly recommend the Rab Nimbus Jacket for both men and women. It's well-insulated, warm, weatherproof, and comes in a variety of interesting colors.
Ideal for outdoor use and all types of weather, the jacket is one of the best I've reviewed in the past few months.
If your budget is limited and you need a solid jacket that is durable and functional, then look no further than the Rab Nimbus Jacket.
This is one of my personal favorites and for someone who lives in a town where it rains frequently, this jacket certainly came in handy on those rainy days and nights.
Overall, the Rab Nimbus Jacket is a great budget winter jacket for outdoor use. There are not many options in this price category that can match the level of performance and simplicity that the Nimbus Jacket has to offer.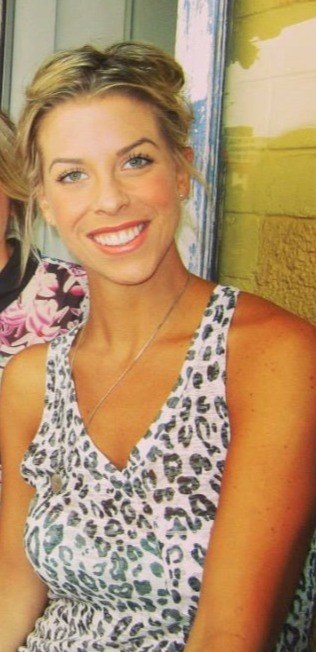 Jodie Chiffey loves the outdoors. If you aren't sure where to find her, check the nearest dirt trail. She loves being outdoors and spends a good deal of time reviewing products like clothing, footwear, and other outdoor gear.
Jodie is a full-time blogger who reviews a lot of the products for us. She writes many of our backpacking gear reviews, outdoor skills advice, and information, and helps visitors find the best destinations for backpacking, camping, hiking, and a lot more.
If Jodie's friends have a travel or outdoors question, they know who to ask and that's why we featured on our website. Now you can get the same great advice her friends enjoy, so you know where to go and what gear to take with you.