Summer tops often don't have too many features you should watch out for while shopping. However, certain tops stand out above the rest when it comes to their comfort on hot summer days. The prAna Foundation Scoop Neck Top is one of those.
As the name suggests, this scoop-neck tank top is made to be a foundational piece of your summer wardrobe. Although it is simplistic in its style, it stands out due to its comfortable material and the range of motion it allows you. So no matter the adventure you find yourself on or the time you spend lounging on a hot summer day, the shirt performs well.
In this article, I will lay out the key features of this shirt, what sets it apart from the competition, and a couple of products you can compare it to to make an educated shopping decision.
Key Features of the prAna Foundation Scoop Neck Top
The Prana Foundation Scoop Neck Top stands out from other tank tops because of its classic styling mixed with modern fabric technology. Prana has painstakingly designed the tank top with a blend of fabric that gives it the extra edge over other tanks and t-shirts.
It is made from a blend of 95% TENCEL Modal sustainable forest fibers. The other 5% is a bit of Spandex that gives it the extra stretch you might need on a particularly active day.
The texture is what really sets it apart from other products. Since there is no cotton in it, it also does an excellent job of handling moisture-wicking. It is also quite quick-drying, making it well-suited for hikes on rainy days or humid weather.
The design of the actual tank top is also essential. The sleeveless scoop neck pocket tank has a silhouette designed into it. In addition, it has back seam detailing to give the wearer a thinner silhouette from any back view. The other feature of the scoop neck tank top that I appreciated was the fit it had under the arms. It is made so that the straps of the top will scoop below your armpits.
It is enough space to keep them from digging into your arms or showing sweat. However, it isn't enough to make it easy for someone to get a glimpse of your bra from the side. This mix is challenging to find! Altogether, the scoop neck tank is a game-changer in your closet. This shirt is an easy yet attractive choice for a casual day, an underlayer on colder days, and an excellent active-wear top.
Pros and Cons of the prAna Foundation Scoop Neck Top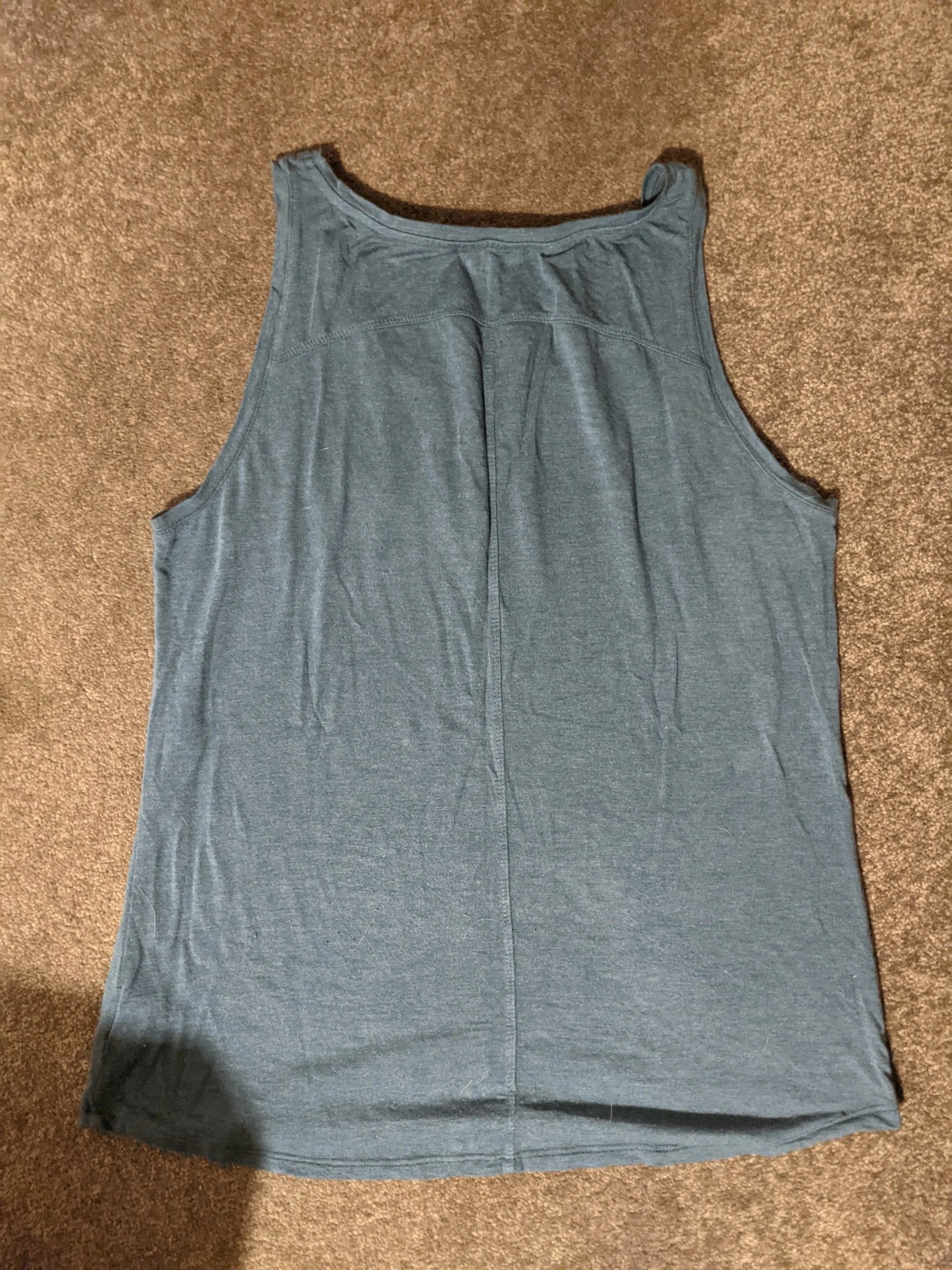 There are also positive and negative aspects to every piece of clothing, no matter the attention put into the design. Although some of these are subjective, they urge you to consider what kind of features you look for in your tops.
Pros of the prAna Foundation Scoop Neck Top
Soft material made for both comfort and functionality.

Silhouette stitching on the back of the tank top for better fit and appearance.

Stretchy Spandex is in the mix to help the shirt be as movement-friendly as possible.
Cons of the prAna Foundation Scoop Neck Top
The lighter colors of the shirt, such as white, have had some reports of translucency in bright light.

The price tag is a little high for the shirt's overall value. With a tag that high, some would want more bells and whistles with the shirt.
Other Alternatives to Consider
It is also a good practice to consider other options in your search for the perfect shirt for all manner of adventurers. These three products rival the Foundation Scoop Neck tank in ways of their own. Depending on what you want from your activewear top, these might suit your preferences more than the Prana Scoop Neck Tank.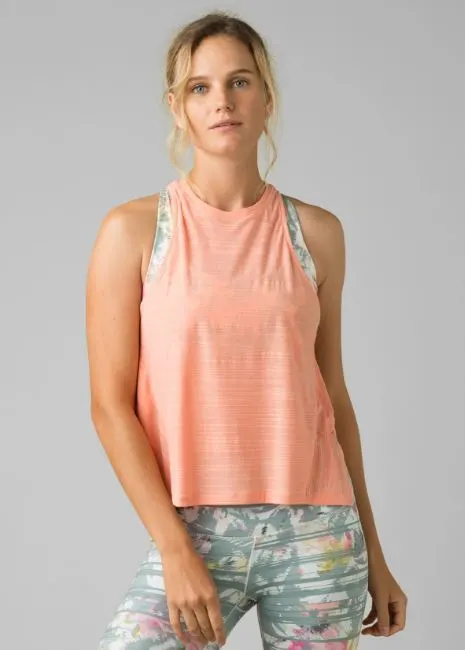 The Prana Northstar Tank is a classic tank meant for everyday wear. This tank from Prana combines style with a sustainable design. The tank is lightweight and semi-sheer, made from a blend of 100% sustainable fabric. The fabric is made from a blend of 85% recycled polyester and 15% TENCEL lyocell.
The Northstar Tank has had a unique design put into their tank, with a scoop-style neck and dropped armholes that limit signs of exertion. In addition, the asymmetrical hemline gives the tank a sporty style that also works well with leggings.
Are you looking for a summery shirt that you can wear on an adventure or daily errands? This is a good option.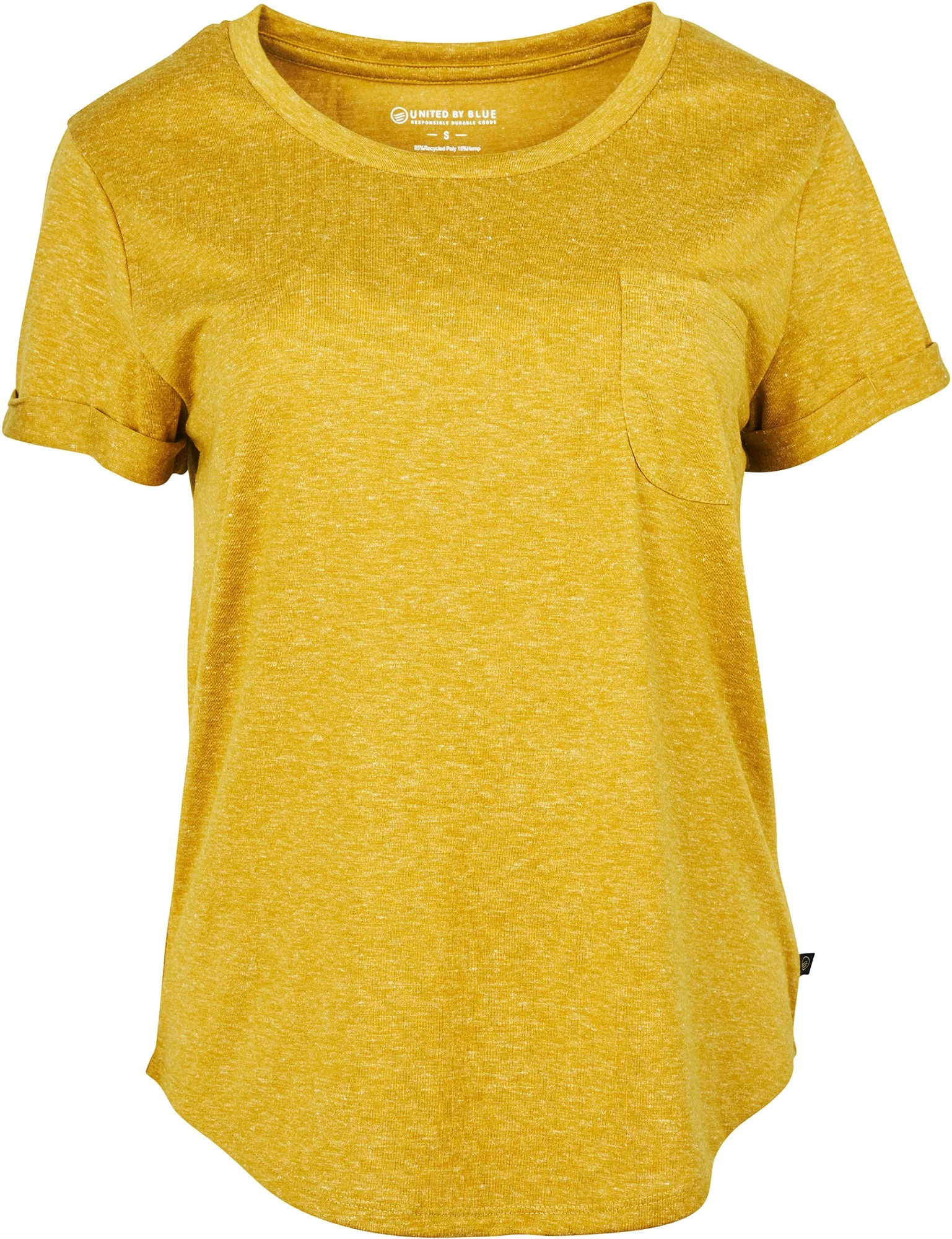 This t-shirt is made from 205 gsm of jersey knit fabric. Unlike the Scoop Neck top and the Northstar Tank, this shirt has short sleeves. It also has a left chest pocket, giving you a helpful place to store something valuable temporarily.
The build of this shirt is a scoop neck, similar to our primary product. It also has cuffed sleeves with a rounded hem around the bottom. United Blue does its best to give back when you buy from them by removing a pound of trash from the world's waterways.
Purposeful shopping is vital to the continued maintenance of our world, but the shirt is high quality. It is an easy fit for a relaxed day or a sweaty adventure.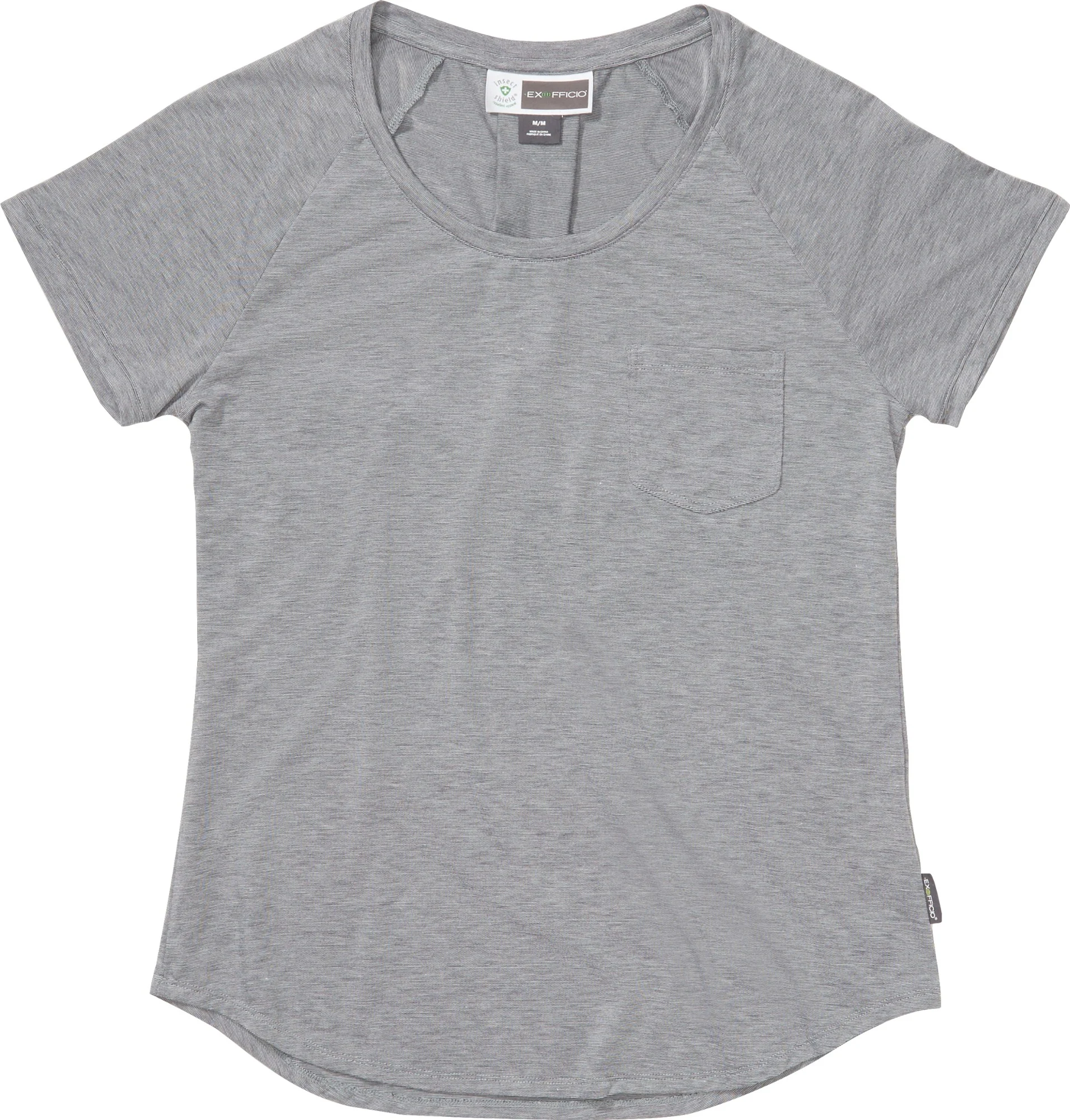 The ExOfficio BugsAway Caddis Shirt has more built into it than the others do. The Insect Shield put over the shirt is an insect-repellent for clothing. It helps to protect you from ticks, fleas, and mosquitoes. Don't worry, though! There is no odor to the shirt and the repellent. The treatment also lasts up to 70 washes.
This shirt isn't only useful for its insect protection. It also has a UPF rating of 50 to shield you from harmful UV rays. The fabric is a moisture-wicking blend of 53% polyester, 38% Nylon, and 9% Elastane. The build of the shirt is also purposeful, with raglan sleeves to increase your range of motion, an inverted box pleat at the back of the neck, and extra back coverage with a shirttail hem.
The biggest allure of this shirt is the shield it gives you against insects. However, it is also a very well-designed piece of closing and provides you with plenty of movement and protection, not just from insects.
Decision Making Tips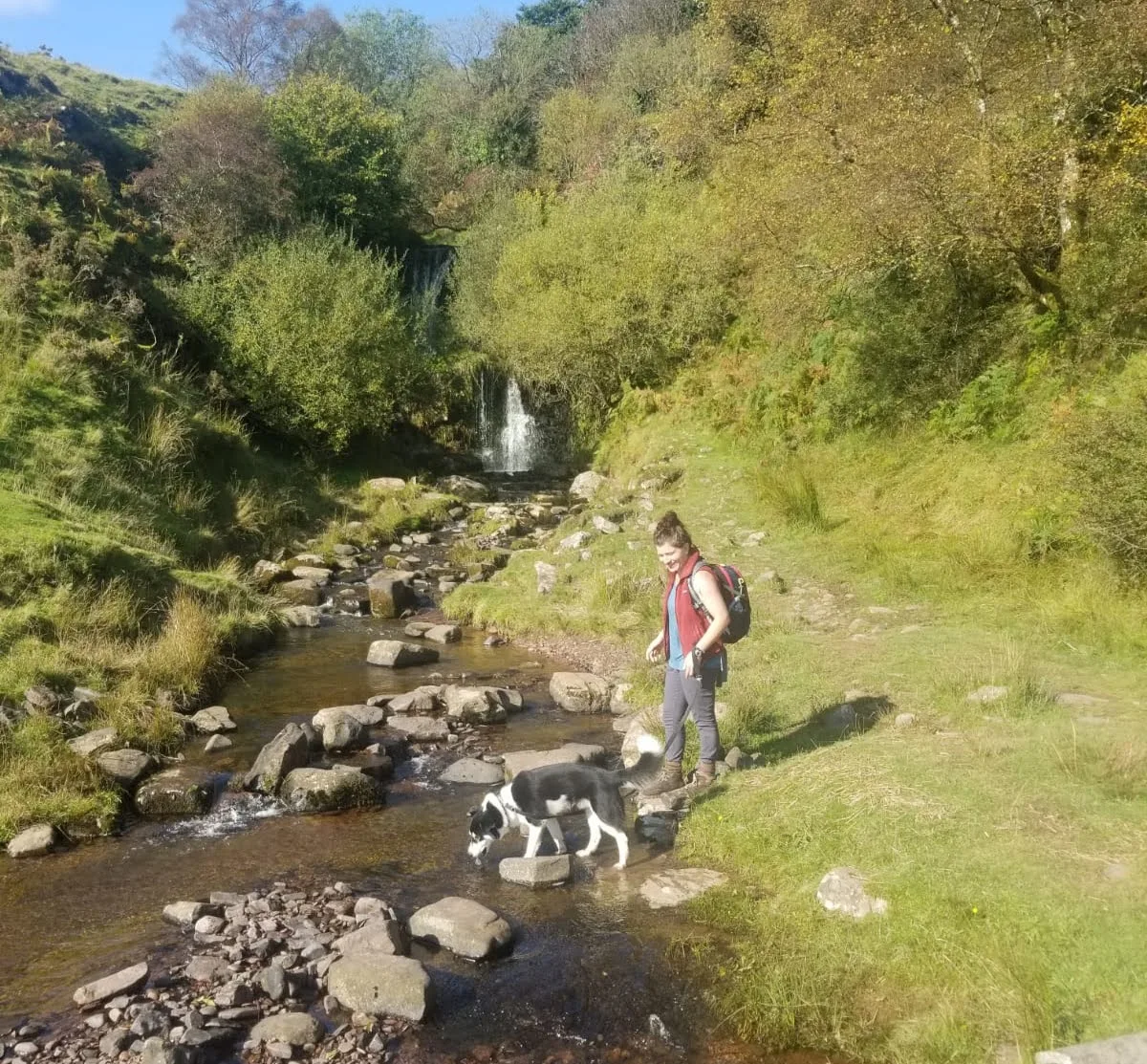 Choosing your clothing for everyday wear that can also be multi-use for a hike or other outdoor adventure can be challenging. So instead of making you learn the hard way, here are my tried and true tips for shirts you plan to wear during the summer.
Look for Quick-Dry Fabrics
Quick-dry fabrics with good moisture-wicking capabilities are pretty valuable for any outdoor wearer. So even if the shirt won't be adventuring with you very often, you won't regret having a shirt that gets rid of the evidence of sweat faster than you can create it!
Find the Right Fit
All of our bodies are different. It can take time to learn that not all of us look like the beautiful model they have wearing the shirt online. Consider the way your body is formed to prioritize the right fit.
For example, my shoulders are broad compared to the rest of my petite frame. That can make specific t-shirts uncomfortable, and vest or tank tops much more suitable for the summer. It also means I want a shirt with drooping arms instead of those that will hug into my armpits and cause discomfort during the day. What are your specifications?
Prioritize Comfortable or Soft Material
Although it might seem like a silly thing to prioritize, a shirt made from a soft material has its place in your closet. It isn't just because it's comfortable and feels nice to wear. It also is much less likely to cause rashes or wear at your shoulders if you have a pack on over it.
FAQs
Question: What makes a good summer top?
Answer: Summer tops come in all kinds of shapes, sizes, and fits. However, most people suggest wearing loose-fitting clothing in the summer. It will help keep you ventilated and cool during the heat of the summer.
Otherwise, features like moisture-wicking and quick-drying can make the shirt more comfortable during the summer.
Question: What color clothes are the best to wear in hot weather?
Answer: Light colors are better to wear in hot, sunny weather. Although the colors don't have much of an impact on the heat around you, they can help you manage your own temperature. Light colors, particularly white, reflect thermal radiation instead of absorbing it. That means your shirt stays cooler and helps keep the heat from the sun off your skin.
Question: Do long-sleeved tops keep you cooler?
Answer: Interestingly, long-sleeved tops have been found to keep a wearer cooler in the summer. Although it might be the opposite of what most of us imagine, a comfortable, loose-fitting top with long sleeves goes a long way. It keeps the sun off your skin and harmful rays away from you. It also helps create airflow between your skin and fabric.
Summary of the prAna Foundation Scoop Neck Top
The Prana scoop neck top is loose-fitting and does an excellent job of wicking the moisture away from your skin. With such a light and soft material, it does quite a good job keeping you cool. It also has a form that stays away from your underarms without letting those next to you see more than you would like.
Altogether, the Prana Foundation Scoop Neck is an excellent buy, particularly if you can find it on sale.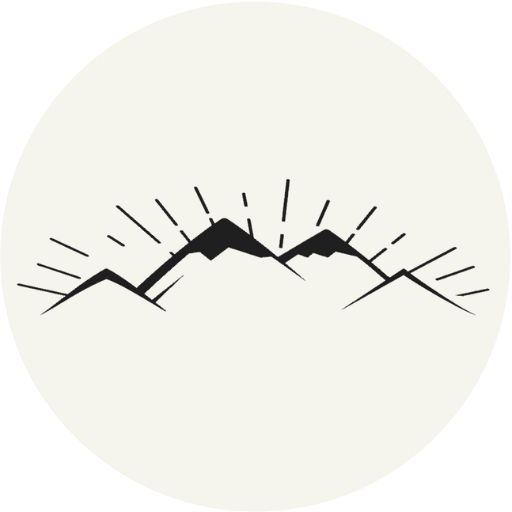 The All-Outdoors Guide team is comprised of enthusiastic experts that enjoy helping others that aspire to be better at outdoor fun. Part of that is making sure you have the right gear and information when it's time to go out and have fun. Some of our team have accomplished amazing feats like climbing 6000 feet to the top of mountains, others have explored every dirt trail they could find and we even have some people that have backpacked solo on various continents. No matter what our readers want to learn and do, our team is here to help them accomplish those goals.