When you're about to purchase a high-end product, you want to know that it's worth the price. Both Patagonia vs LL Bean are on the top of the list when it comes to the best outdoor brands, and so are their price points. When you're out hiking, skiing, hunting, or swimming in unpredictable conditions, you need to be able to rely on your clothing and gear for protection, warmth, durability, and comfort.
With the wrong equipment, you can find yourself in undesirable circumstances or with unnecessary aches and pains due to poor design. Both Patagonia and L.L. Bean are brands you can trust. L.L. Bean has been around for over 100 years and has proven to not only be a lasting company but one that produces lasting products.
Patagonia has a passion for sustainability, recycling, and preserving the earth. They have a mission that many of us are proud to support while producing top-quality products at the same time.
Both brands have great qualities; however, they both have key differences that may or may not appeal to you. Depending on whether you're budget-focused, fashionable, warranty-driven, or passionate about sustainability will have an impact on which brand you choose for your next purchase.
Main Differences Between Patagonia vs L.L. Bean
The main differences between Patagonia vs L.L.Bean are:
L.L. Bean offers a large range of price points, whereas Patagonia mostly has high price points.

Patagonia offers a lifetime warranty, whereas L.L. Bean offers a year's warranty.

Patagonia is more modern in its style, whereas L.L. Bean is more traditional.

Patagonia products undergo intense product testing before being released to the market, whereas L.L. Bean trusts that their products will prove fit under pressure.
A Bit About the Brands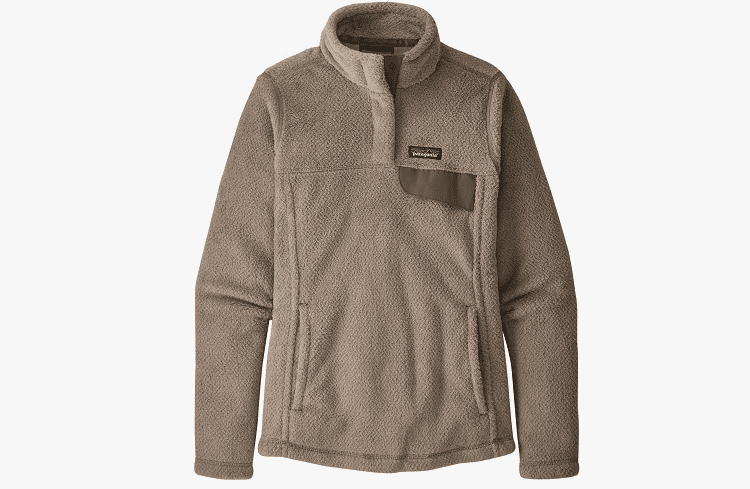 Patagonia
Patagonia is one of the most trusted stores for outdoor gear and clothing. Their products have been tried and tested time and again since they first started in 1973, and they have always come out on top.
Patagonia was founded by rock climber Yvon Chouinard, who started out making pitons. Due to Chouinard's love for outdoor activities, he knew what he and so many other outdoor enthusiasts needed – high-quality, lightweight, functional, and reliable products.
Patagonia, through its founder, has a passion for sustainability and is motivated to make eco-friendly products. Since 1985, this company has been giving 1% of all its sales to charities that aim to heal and preserve our planet. They also encourage other businesses to step up and do the same.
L.L. Bean
If you want to know how to run a successful company, take a look at L.L. Bean, which has been around for over 100 years!
L.L. Bean was founded by Leon Leonwood Bean, a fisherman who started making boots for hunting and fishing. His brilliantly made boots rocketed him into making all sorts of outdoor products that are waterproof, durable, and trustworthy.
L.L. Bean is a famous brand that has been used in T.V. shows and the American Army and Navy in World War 2. It also has over 50 stores located in Canada, Japan, and the U.S.
Materials and the Manufacturing Process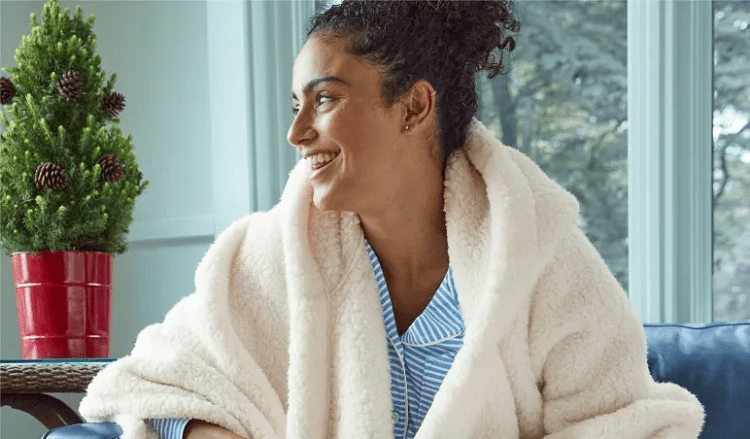 Patagonia
Patagonia is focused on the environment and is one of the leading companies in being environmentally friendly in the making of its products. Patagonia uses plastic bottles in the making of its eco-friendly clothes and gear. In fact, almost all of their products are made up of recycled materials in their mission to eliminate waste.
Another significant step that Patagonia has taken is only to use organically grown cotton in their products instead of using cotton from farms that use harmful pesticides. Patagonia uses Gore-Tex, a waterproof and durable fabric that lets water vapor out without letting water in. They also use their H2No fabrics (which are made by Patagonia) in their products.
All Patagonia clothing and gear goes through intense product testing before it's released to the market. This process is called 24 Killer Wash testing. Any product that doesn't perform brilliantly while being put through the worst conditions won't be launched. This is the kind of reassurance you need when buying such high-priced products.
L.L. Bean
L.L. Bean knows how to make products that last, even in harsh conditions. They use several top-performing fabrics such as Gore-Tex, Loomia, and PrimaLoft®. They also wax their cotton in order to make it more weather-resistant. With L.L. Bean's products, you can expect breathable clothing that is waterproof, durable, and protective.
For warmer wear, L.L. Bean uses natural down for their jackets. This improves on the warmth and makes the jackets soft and comfortable to wear. Keeping their customers warm when facing cold weather is a priority for L.L. Bean.
I recently used the L.L. Bean White Mountain Expedition Pack for a 3-week mission trip. We walked far distances through rain and sunshine. The backpack was completely waterproof, and none of my stuff got even slightly wet. I had to pack a lot of food, water, and equipment in that bag. Even with the heavy weight, I walked with comfort and never experienced back pain throughout the trip.
A bag can have a massive effect on your hike, and I'm pleased to say that I only have good things to say about the L.L. Bean White Mountain Expedition Pack and was so appreciative of the extra back padding.
Pricing and Return Policy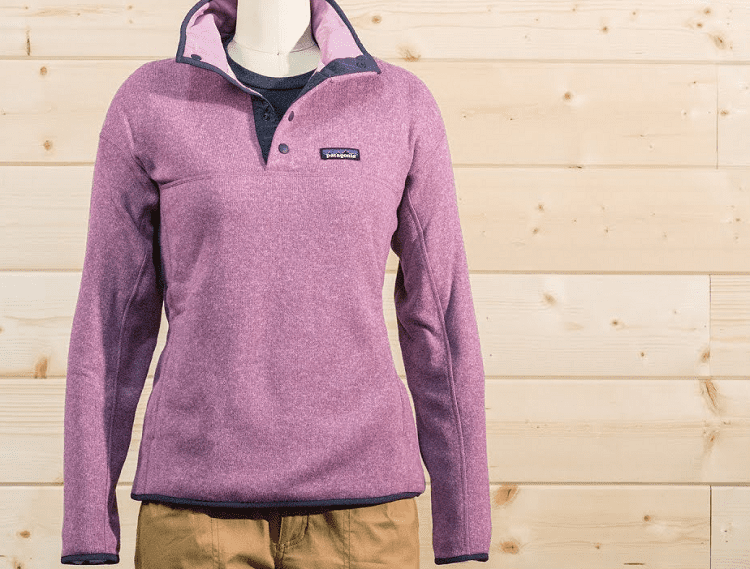 Patagonia
Patagonia is an expensive brand. However, when you buy something from Patagonia, you know it's going to last for decades.
Patagonia's products are popular, and they use top-quality, durable, and weather-resistant fabrics. They put their products through the intensive 24 Killer Wash testing process to ensure that only the best of their products make it to the market. They're sustainable and take action in preserving the planet.
The company believes that you should only buy a product once because it's not doing its job if it fails. That's why they offer a lifetime warranty.
Patagonia also stands by their Ironclad Guarantee, which promises that you can return it for a refund, replacement, or repair – free of charge if you are unsatisfied with their product. They will only charge a small fee if your product needs a repair due to wear and tear.
Worn Wear is a trade-in program that Patagonia runs. This company believes in recycling, and that includes its products. You can trade-in your Patagonia products for store credit, which will lower the cost of your next purchase.
Paying over $250 for a Patagonia product is steep, but taking in all of these factors definitely makes the product worth the price, in my opinion.
L.L. Bean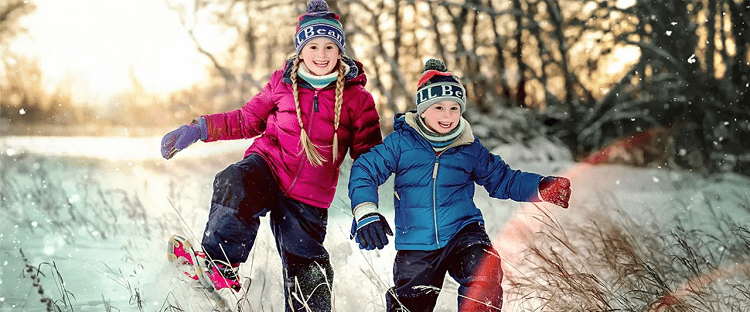 What I love about L.L. Bean is that they produce excellent quality products that are affordable for most people. By providing various prices, they allow beginner outdoor enthusiasts to shop there, starting a trusted relationship from the start. You can buy some of their products for under $100, while others are over $250.
L.L. Bean has stood firm for over a century and has built up an excellent reputation. They have brilliant customer service, and their flagstore stays open all day, all year round.
If you're dissatisfied with the product you bought from L.L. Bean, their return policy allows you to return your products for a refund within the first year. If their product has failed after a year, they are happy to take a look at it and refund you if the product has failed due to their materials or craftsmanship.
If you're budget-focused but want brilliant quality outdoor gear and clothing, L.L. Bean is the place for you to shop.
My Favorite Products from Each Brand
Patagonia Men's Down Sweater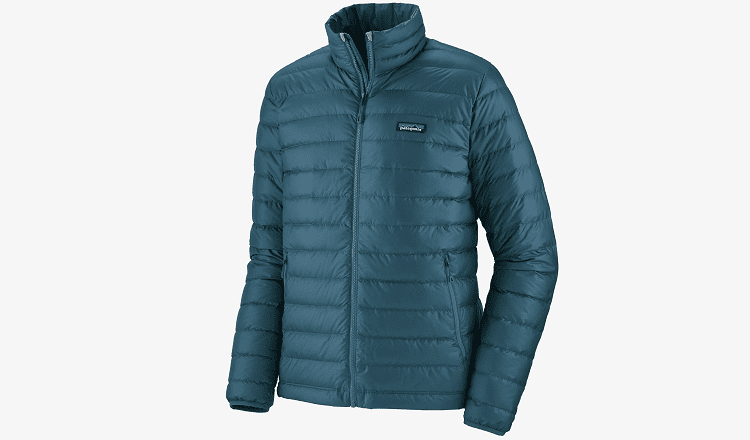 This is one of the best down sweaters on the market. I love how it packs into its own pocket, making it incredibly easy to travel with. You won't find many similar jackets from L. L. Bean or Arc'teryx that can do that.
This sweater can also be worn in both cold and dry conditions, making it a versatile item of clothing to have.
Pros
Versatile in different weather conditions

Packs into its own pocket

Easy to travel with
Cons
Unfortunately, the design isn't a good fit for every body type
Patagonia Women's Re-Tool Snap T Fleece Pullover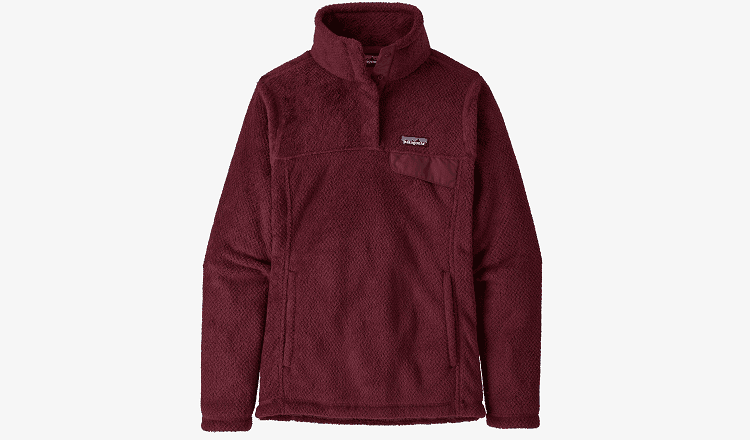 Available in 7 different colors and a wide range of sizes is the Patagonia Women's Re-Tool Snap T Fleece Pullover. This super cute fleece pullover goes perfectly with jeans for a casual look or gym tights for a sporty look, whereas L.L. bean's fleece pullover is less trendy and fun.
This pullover is lightweight and is great as a mid-layer on very cold days. It has a stand-up collar (also covered in fleece) and 3 pockets. Unfortunately, none of them are secured with zippers but the chest pocket flap is held down with snaps.
Pros
Wide range of colors and sizes

Versatile

Lightweight
Cons
L.L. Bean Camp Mocs

I recently bought my husband these Camp Mocs and he tells me how soft and comfortable they are on a daily basis. Another benefit for him is that the insole is moisture-wicking, which keeps his feet dry and comfortable, whether he wears them with socks or not.
I appreciate the care and effort placed into making the shoe. Each Camp Moc is handmade and well constructed. They are a bit more narrow than my husband would've liked, but he's happy with them regardless.
These shoes are great to wear at work and will support you throughout the day while you're on your feet. You won't find anything like these Camp Mocs on the Patagonia Website.
Pros
Soft and comfortable

Supportive

Handmade and well constructed

Moisture-wicking
Cons
L.L. Bean Men's Trail Model Rain Jacket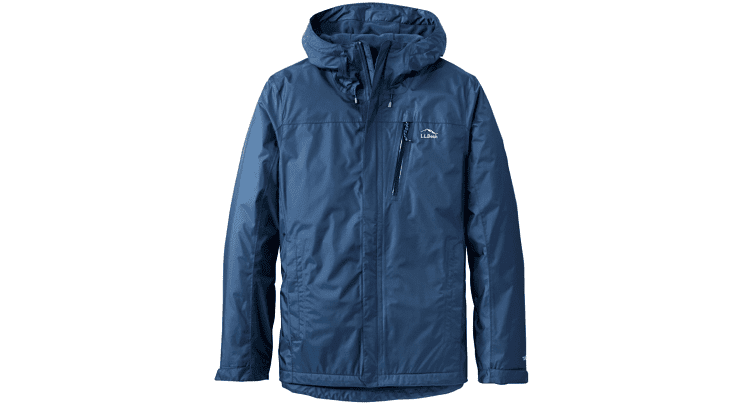 The L.L. Bean Men's Trail Model Rain Jacket is lined with fleece, which is exactly what you need in a rain jacket for extra warmth. It also has adjustable cuffs to keep both the wind and rain out. This rain jacket comes with a hood and a velcro cover over the zippers. The only thing I don't enjoy is that the hood can't roll up and tuck into the collar, so it just flops behind your head when not in use.
You won't find a rain jacket this affordable in the Patagonia section.
Pros
Fleece-lined

Hood

Adjustable cuffs
Cons
The hood doesn't tuck away
Best Places to Buy Patagonia Online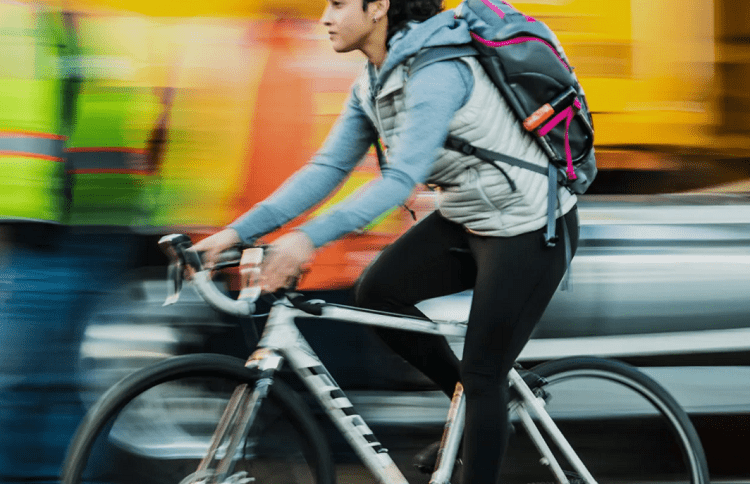 Patagonia

: You can buy women's, men's, kids' and baby, packs, and gear as well as collections directly from their store on their website.

REI Co-Op

: You can purchase around 473 products on REI, with many products at a reduced price.

Backcountry

: You can find a wide variety of Patagonia clothing on this site, along with their range of prices.
Best Places to Buy L.L. Bean Online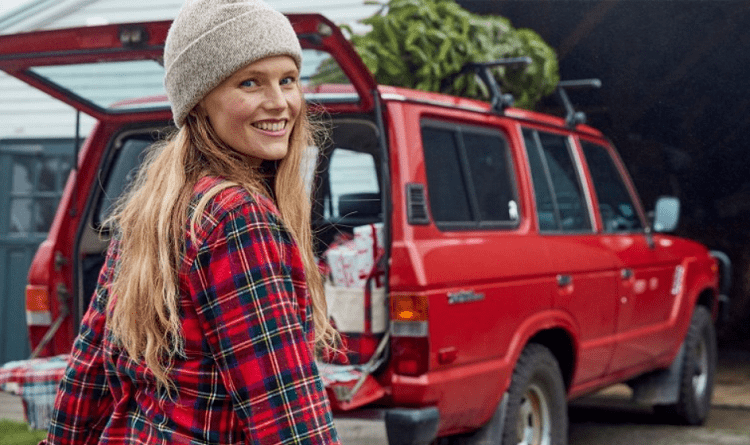 L.L. Bean

: All of the products are available to buy from their website. They even have a sale category, which makes finding specials even easier.

Nordstrom

: L.L. Bean has branched out a bit, and you can now find their clothing and shoes online on the Nordstrom website.
FAQs
Question: Is There a Better Brand than Patagonia?
Answer: Patagonia is one of the leading Outdoor gear brands, but they do have competition. If what you're looking for is unavailable at Patagonia, Arc'teryx is another brand that offers similar clothing, gear, and excellent quality. You may find Arc'teryx to be the better brand for you.
Question: What is the Most Popular Patagonia Product?
Answer: The most popular Patagonia product is the Nano Puff jacket. This jacket is made of recycled materials, made to last, breathable, lightweight, and can be worn while hiking in the mountains or at your next barbeque.
Question: What Is L.L. Bean Famous for?
Answer: L.L. Bean is famous for its Maine Hunting Shoe. This shoe was the first L.L. Bean product put on the market, and many improvements have been made to it since it was introduced in 1912. Variations of this shoe have been featured on T.V. shows and worn by the American navy and army.
Question: Which Brand Has the Best/Most Functional Outdoor Gear/Clothing?
Answer: Patagonia. They don't release clothing/gear that performs poorly in their product testing process and they're driven to make long-lasting clothing/gear to lower consumption. Between L.L. Bean and Patagonia, you can expect Patagonia to come out on top every time.
Conclusion: Patagonia vs LL Bean Brand
Both Patagonia and L.L. Bean are brilliant companies that create various durable and long-lasting products that use top-quality fabrics.
Both companies care about the environment, but Patagonia takes it a step ahead by using plastics and organically grown cotton in their products. They also run their Worn Wear program to "recycle" or pass their products on to the next person to lower consumption and waste and get the most out of their products.
L.L. Bean is more affordable than Patagonia. They're the best option if you want good quality products for a more reasonable price. They also care about warmth and comfort, and you'll find both in their natural down jackets.
However, I think Patagonia is the better choice considering all that it offers, such as its intense product testing process, modern look, charity donations to earth preservation charities, and their Ironclad Guarantee.
More on Patagonia Products and Brand Comparisons: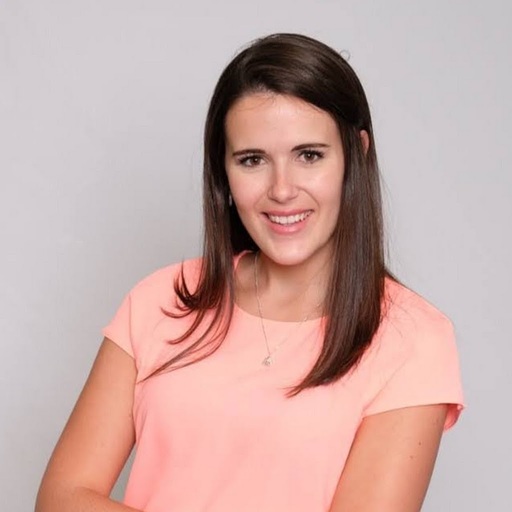 Keri-Beth is an outdoorsy South African freelance writer. She loves camping, hiking, and wandering in nature. She knows how to navigate in the wild and she'll show us how to get there. In her spare time, she enjoys photography and going on other adventures with her husband, who is a professional drummer.