Many outdoor brands have sprung up over the last decade due to an increased interest in exercise and the Great Outdoors. Prana is one of these, specializing in flexible outdoor gear and yoga clothes. The Mariel Jegging is one of these that could be the best of both worlds.
The Mariel Jegging is a skinny-fit jegging for women. They have created them in their standard clothing brand colors of Black and Coal. These jeggings are perfect for adventuring. They are flexible with a stretchy, thick waistband to encourage an active lifestyle or comfort while traveling.
Although you may already have an idea of our opinion, the rest of the article will pull out the key features of the jeggings. We will also highlight some of their pros and cons and give you alternatives if you want options on the table.
Key Features of the prAna Mariel Jeggings
First, it is of primary importance to realize that these pants are created with everyday use in mind. Therefore, although they are convenient for activities like hiking, they are not explicitly hiking pants.
The primary features of these jeggings do encourage an active lifestyle. The pants are in the line that has included some of Prana's first high-rise waists. This feature alone has been one many reviewers rave about since most activities don't lend themselves well to your pants pooling around your knees.
The waistband also helps with this potential problem. It is a pull-on elastic waistband. That gives it the flexibility to adapt to an array of body types within a size bracket. It also helps to keep them firmly in place no matter what you are doing. On the regular size of these pants, the inseam is 28 inches long, and the rise is 9 ¾ inches high.
Other key features included in the design of Prana's Mariel Jeggings include:
UPF 50+ fabric

Abrasion-resistant

Quick dry

PFC-free DWR finish over woven fabric
The fabric of these pants consists of a mix of 65% TENCEL Modal, 30% Nylon, and 5% Elastane. It is this mixture that makes them so flexible and pliable. The pants also include front slash pockets, back welt pockets, and drop-in pockets on the side panel of the pants. All of these zippers shut and flow cohesively with the rest of the pant's material.
For those of us that love to spend time outside, these pants make a travel-friendly companion. They allow full freedom of movement while protecting you from the elements so that you don't have to be a fair-weather adventurer.
Pros and Cons of prAna Mariel Jeggings
These are a handy pair of pants to have along on just about any adventure. However, it is always good to look at both sides of the coin. There are pros and cons with these pants you should consider before purchasing.
Pros of the prAna Mariel Jeggings
Durable and protected zipper lining on all the pant's pockets.

The material's 'quick dry' feature is true, with the pants completely drying after the rain.

The abrasion resistance in the fabric means increased longevity, even on tough trips.
Cons of the prAna Mariel Jeggings
It sounds like cords and strings in the elastic waistband snap while you try to pull the pants on, even in the lower end of the size bracket.
Other Alternatives to Consider
Comparing and contrasting products is a helpful way to be able to feel confident in your purchase. It can also guide you to an option that is more suitable for you, even if the others have high ratings. You can find excellent options from prAna as well as similar outdoor retailers like Patagonia and Fjallraven.
prAna Briann Pants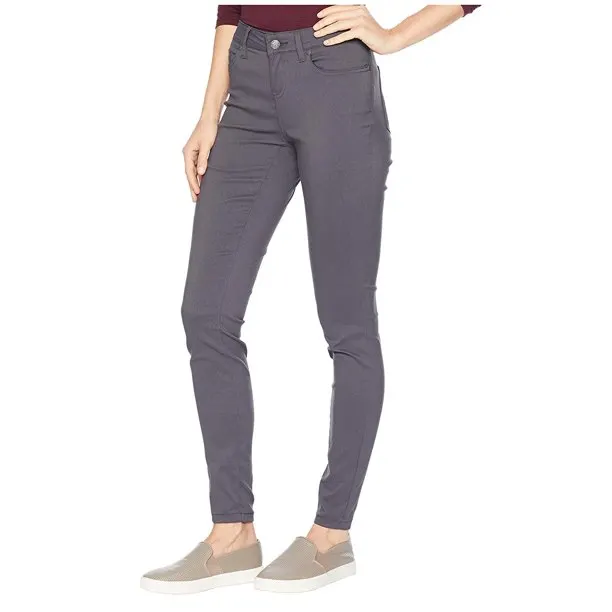 The Prana Briann pants are another skinny style panda with a stretch woven 'Zion' fabric that enhances their overall performance. The material is a different mix that makes it less abrasion-resistant. It comes from 97% Nylon and 3% Elastane. It also includes five zipper pockets.
Even if these pants aren't as durable as the Mariel Jeggings, they still have many desirable features. For example, they have a UPF rating of 50+ and are wrinkle resistant. They still have a PFC-free DWR treatment and quick-drying properties as well. In addition, they are not high-waisted like the others but are mid-rise instead.
This product is best suited for someone who still wants stretchy pants' comfort at a lower price tag and is willing to sacrifice some durability to get it.
Patagonia's Pack-Out Tights
These hiking tights from Patagonia are another excellent option to consider when searching for a skinny-fit pair of hiking pants. These tights are specifically constructed to increase your mobility no matter what adventure you have in the wilderness. Like many Patagonia products, it is Fair Trade Certified sewn to give you peace of mind with your purchase.
The fabric is stretchy, made from a combination of 87% polyester and 13% elastane. It is made in a double-knit mossed jersey style with their miDori bioSoft to make it particularly good at wicking away sweat and HeiQ to enhance the material's odor control.
It has a regular or mid-rise with a wide waistband that lies flat right under a standard pack. Even though these are tights, they have drop-in pockets on each leg and a zippered side pocket.
All in all, this is a good option if you want a tight material that is still very comfortable and allows you a full range of motion. In addition, since they are tights, they can also work as an underlayer should the temperature drop.
Fjallraven Abisko Trail Tights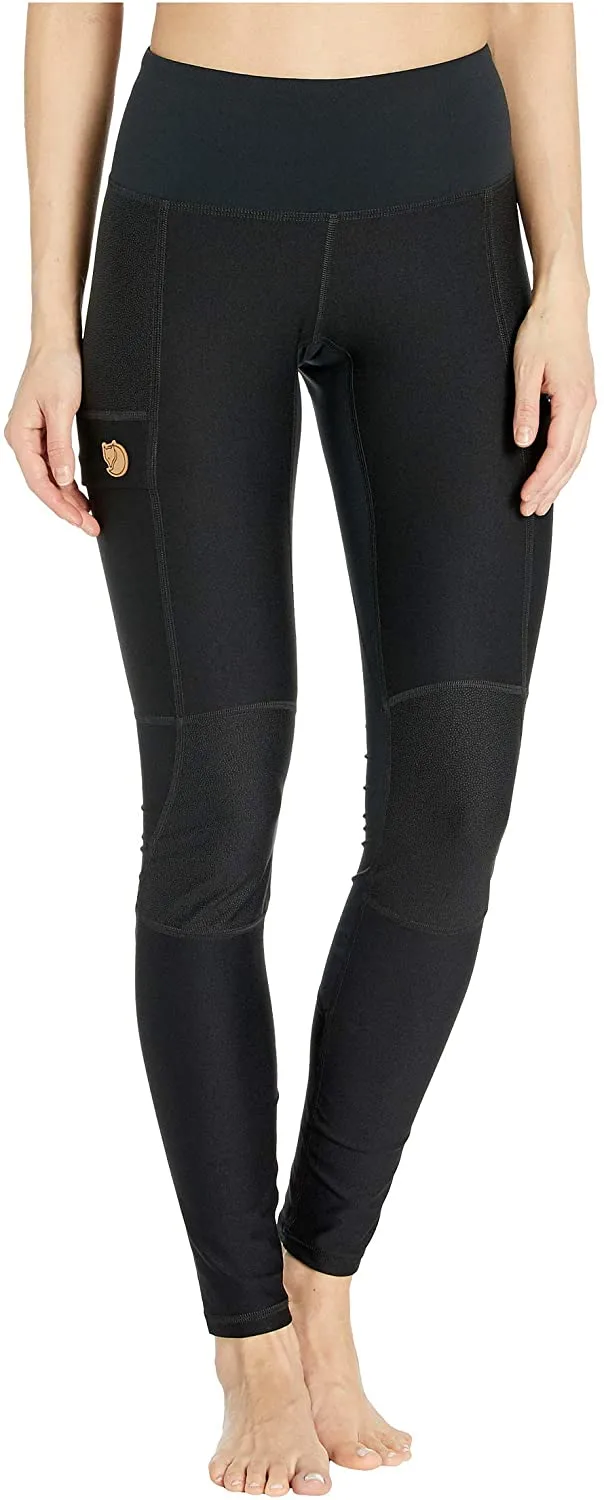 The Trail Tights from Fjallraven are another option when it comes to tighter-fitting pants for the trail. The fabric might be tight, but it is also made quite dense with a durable stretch to make it fit for trail use. The fabric is designed to ventilate better at the waist, the crotch, and back of the thighs. In addition, it is reinforced on the knees to make it even more durable.
The tights are made from 82% Nylon and 18% Elastane. They have sun protection features with a UPF rating of 50. These pants have a high rise with a comfortable waistband and drawstrings on the inside for the best fit. They include a small pocket on the back, a map pocket on the right leg, and a small zippered pocket on the left.
These tights from Fjallraven protect your legs while you hike and are more ventilated than the other options. If you struggle with mobility or need an extra wicking and ventilated material, these are likely the pants for you.
Decision Making Tips
Deciding on the clothes you are going to wear on a hike is a difficult one. It can take quite a bit of trial and error if you aren't careful. I have been on plenty of trips where I made regrettable decisions and learned from them. Here are some tips I would give those looking for their first pair of hiking pants to find the right pair for them.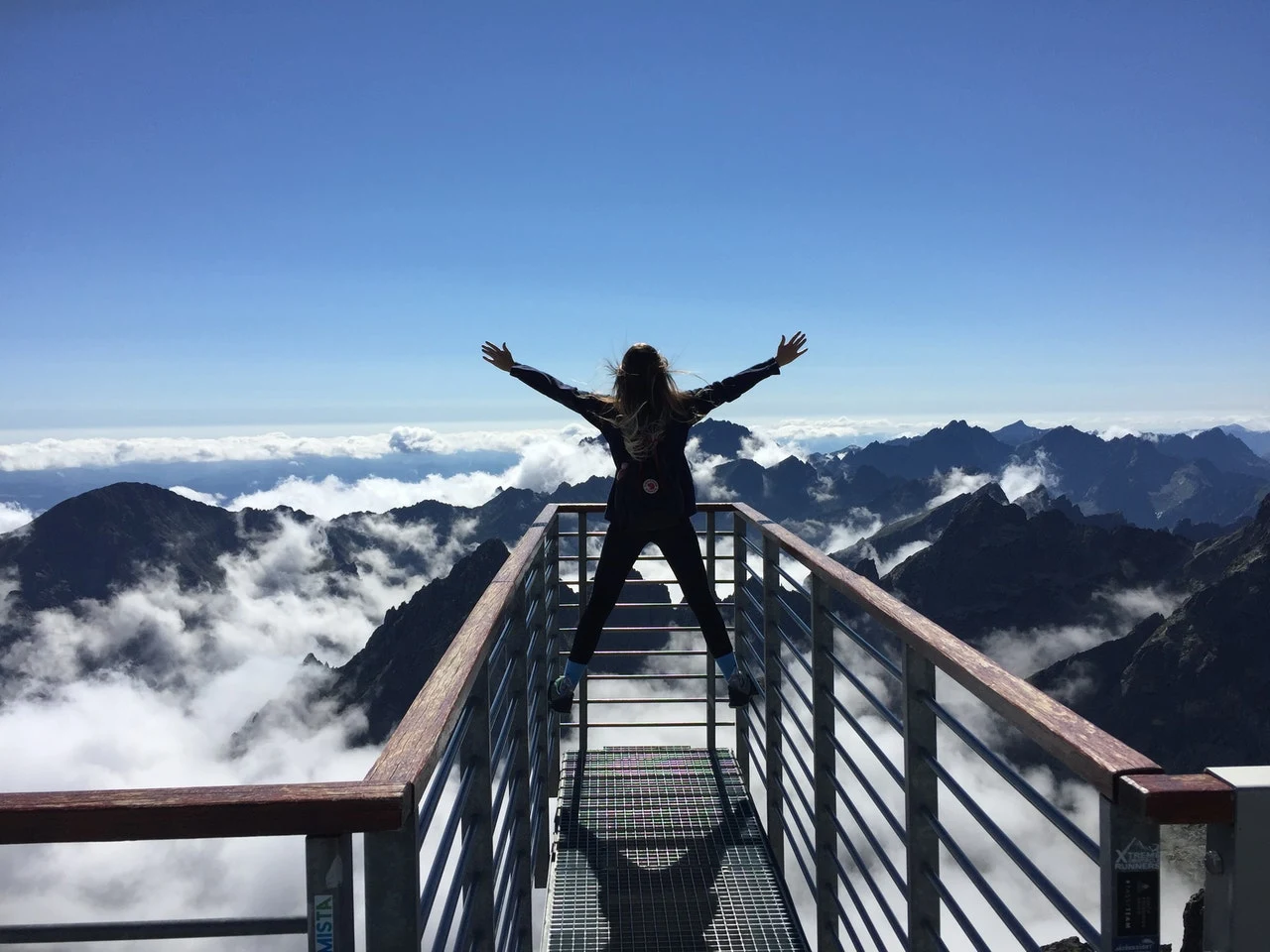 Look for water-resistance
The more clothes you can wear with some kind of water resistance, the more protected you will be while you hike. It often helps when you sweat as the clothing will dry faster. It is beneficial in any kind of misty or rainy weather. Some pants have quick-drying properties and others that take it up a notch with a DWR treatment. Those that have quick-drying properties will have some kind of nylon, elastane, or other synthetic material.
Do not EVER wear pants made from cotton, even a small percentage. There is a saying for hikers, simple yet powerful: "cotton kills." Cotton is almost the worst material in terms of water resistance, soaking up and retaining water for lengthy amounts of time.
To zipper or not to zipper?
Having zippered pockets is a beloved feature for some and an irritating one for others. It is valuable to have at least one pocket that can zipper shut even on a side panel. That way, if you have any valuable belongings you want to bring with you, like your car keys or phone, you can be sure it won't fall out while on the trail.
Some people don't prefer having all their pockets zippered since they can scratch at their hands every time they use them. However, if you need easy access to the items in your pockets, having to zip them up can be pretty irritating.
Find adaptable pants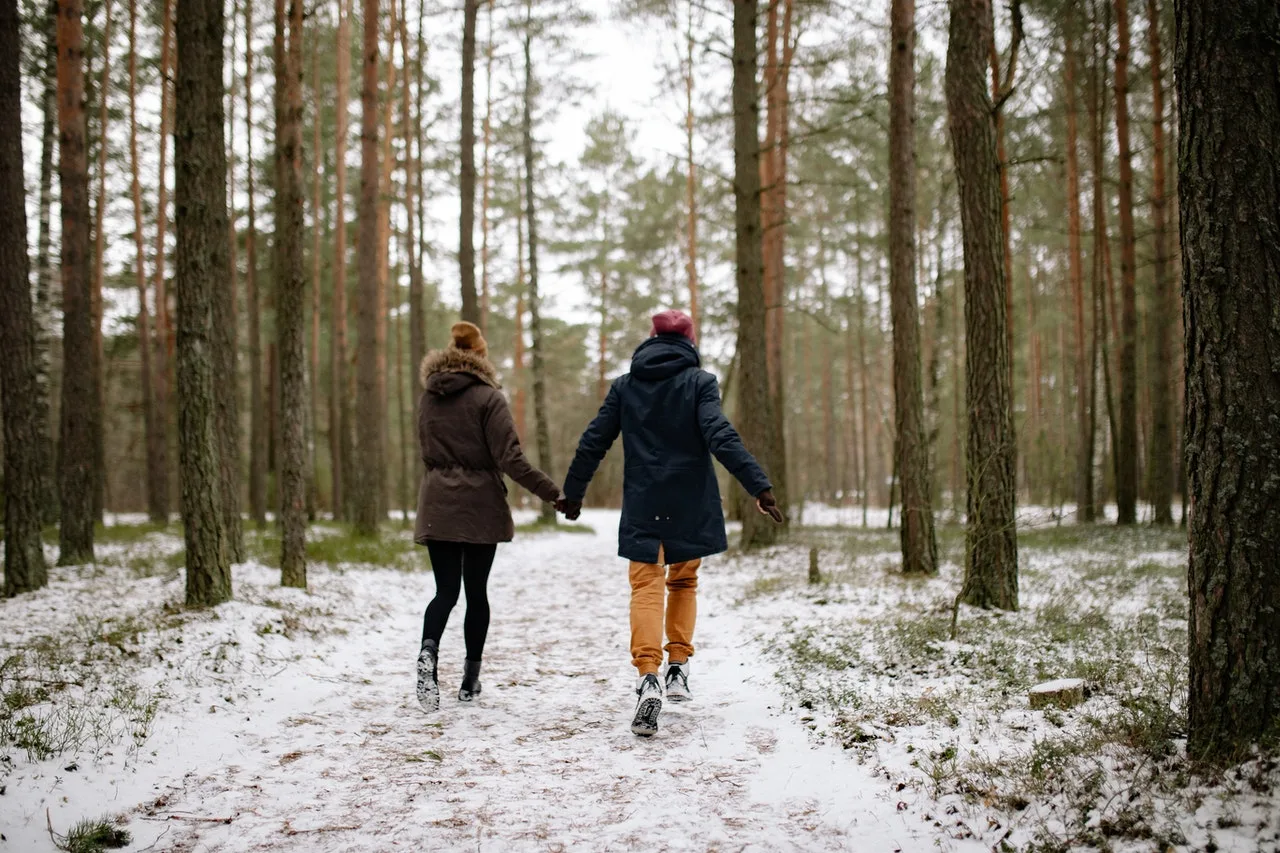 The last feature you want to look for is adaptability, especially if the pants are made with a thicker material. This especially applies to the two Prana products in the article since the other two products are thinner tights.
Adaptability comes in many different forms and can include ventilation zippers, roll-up bottom cuffs, and zip-off bottom halves. These features all help to regulate your body temperature so that you stay regular on the trail. Sweating too much or getting too cold is never a good thing, particularly on a multi-day adventure.
FAQs
Question: What makes good hiking pants?
Answer: Good hiking pants should be made from material and in such a way that they are durable. They should also be some kind of quick-drying fabric like spandex or nylon. Pay attention to their material weight compared to the temperature you expect. They should be able to adapt to keep you warm in cold temperatures and well-ventilated in hot.
Question: How long should hiking pants last?
Answer: Hiking pants should be made from a durable material. However, they are also pants that many outdoor adventurers might use while climbing over rocks and branches. If you are an avid rock climber or backpack on rugged trails, be prepared to wear your pants out faster.
High-quality hiking pants should be able to last for ten years of moderate use. That means they will pull through while holding their shape and color all the while.
Question: Are hiking pants better to wear than jeans?
Answer: Absolutely, 100% yes. Jeans are often made from denim, a cotton-based material. As we have already discussed, cotton is a very bad option for your outdoor activewear. Your hiking clothes should wick away moisture, be breathable, waterproof, and comfortable.
Jeans might be okay for everyday wear, but you will find them to cause rashes and significant discomfort after a day wearing jeans on the trail. They also get much heavier when they are wet and restrict your movements.
prAna Mariel Jeggings Review: Final Thoughts
The Prana Mariel Jeggings are well-suited to a variety of uses. They have a thicker material that distinguishes them from hiking tights while still giving you an attractive, fitted look. You can easily wear this outside of a hiking trip and not look out of place. Altogether, the experience with them has been nothing but positive, and I can't wait to get back out onto the trails!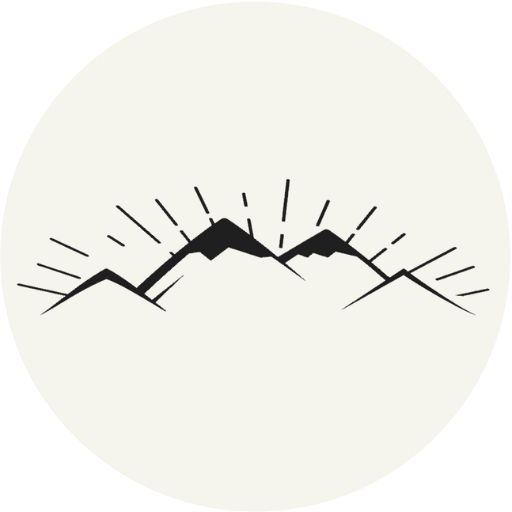 The All-Outdoors Guide team is comprised of enthusiastic experts that enjoy helping others that aspire to be better at outdoor fun. Part of that is making sure you have the right gear and information when it's time to go out and have fun. Some of our team have accomplished amazing feats like climbing 6000 feet to the top of mountains, others have explored every dirt trail they could find and we even have some people that have backpacked solo on various continents. No matter what our readers want to learn and do, our team is here to help them accomplish those goals.