Whether you love hiking, climbing, backpacking, camping, or cycling, you're probably always on the lookout for new outdoor wear that suits you and your lifestyle. Prana (or otherwise known as prAna) is a brand devoted to creating sustainable, stylish, and comfortable outdoor wear for everyone.
Personally, I love hiking. There's just something about getting up into the mountains and breathing in that fresh, crisp air; I can't get enough. But, anyone who has hiked will know, if you're wearing the wrong thing, it can mess with the whole experience.
I'm always on the lookout for new pants that are stylish, versatile, and most of all comfortable, which brings us to the Dollia Ankle Pants that I'll be reviewing for you today. Firstly, let's check out some of the main features and specifications of these pants to give you a general overview of what we're looking at.
Features
Workwear inspired design
Multiple pockets, including side cargo pockets
Stretchy, comfortable organic cotton blend material
Ankle length
Versatile style for many looks
Specs
Style: Cargo-style pants
Sizes: 0-14
Colors: Mud, Clove, Charcoal, Morro
Pockets: 2 front, 2 back, 2 cargo side
Material: 97% organic cotton, 3% spandex
Rise: High-rise
Inseam: Regular, 27″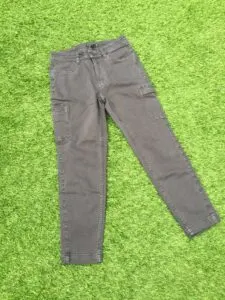 Now you've got a basic overview of these pants, let's jump into my review. When I received the Prana Dollia Ankle Pants, firstly, I was impressed with the packaging.
They're trialing a new sustainable, plastic-free way to ship their clothes, so instead of the usual plastic polybag, these pants came in a paper, recyclable bag; brilliant! More companies should definitely be following in their footsteps.
Here are some more things I love about these pants:
Pros
Sustainability
Following on from that theme, one of the things I do really love about these pants, and the whole Prana range in general, is their commitment to sustainability. It's not often that you see companies striving towards lessening the impact our clothing habits have on the environment and climate.
When you delve into it, Prana is a very impressive company, working towards a more sustainable future on many different fronts. Check this out for some more in-depth information on how they're doing this.
A couple of things I was particularly impressed about is their commitment to animal welfare when it comes to any products they may need, such as wool and down. They adopt the golden standard of animal welfare, the 5 Freedoms Act, which ensures the animals they use have a healthy and happy life.
Prana is also working to combat the climate crisis with a promise to reduce its greenhouse gas emissions by 30% by the year 2030. They're also proud members of the Outdoor Industry Association's Climate Action Corps, which is a group of like-minded companies all trying to work collectively to reduce their emissions and pave the way for a healthier, more sustainable clothing market.
Pockets
Okay, ladies. Sustainability and saving the planet are all well and good, but we all know what we really want, and that is pockets! Full-sized, real pockets that actually fit out things in! That's the real dream and I won't hear otherwise.
When I first took the Dollia Ankle Pants out of the packaging, I was impressed with how many pockets there were, but I thought they looked more stylish than functional, so I was skeptical about the practicality of the (many) pockets in these pants.
The verdict: I can report that the back pockets are, in fact, tiny. Disappointing, I know. You won't be getting your phone in there, ladies; however, come around the front pockets and it's like they've been designed for men! They fit my phone easily without any part poking out (granted, I only have an old iPhone, so it's not very big, but still!).
The side cargo pockets are a nice extra too. I love the look and style of them, but they're also very functional. One doesn't have a closure, so I wouldn't put anything too precious in there, but it seems the perfect place to tuck some protein bars or trail mix while you're hiking away!
The other side has a flap covering the opening of the pocket, so it's a bit more secure and it also fits my phone, which is great, leaving those large front pockets free for hands or other things!
Comfort
For me personally, comfort usually comes before style. Lucky for all of us, these Dollia Ankle Pants cover both bases! They look similar to jeans so I wasn't really expecting them to be that comfortable but, wow. They're made with a mix of organic cotton and spandex and they're super comfortable.
I love the stretch they have, meaning even if you're hiking, walking, or climbing up a few rocks, you'll have the flexibility you need in these pants.
Versatility
Finally, another thing I really like about the Dollia Ankle Pants is how versatile they are! I went with the charcoal color, but all the colors available are neutral enough to suit pretty much any color top. The style is also pretty versatile too. You can pair them with your favorite hiking top, a classic tank, a shirt, or your favorite slogan tee, depending on the situation.
I would happily wear this style of pants on a day hike (probably not a long hike), to the store, to the park, or to a restaurant depending on how they're styled. It goes back to sustainability, and I really love it when one item of clothing can be worn and restyled multiple times.


Cons
So, we've had a look at what I love about these Prana pants, but let's take a look at the things I'm not a huge fan of.
Sizing
This seems to be an issue with so many clothing brands, but the sizing on the Dollia Ankle Pants seems to come up very small. I'm usually a comfortable size ten, but I thought I would size up for these pants; thinking about hiking, I like my clothes to be a bit baggier, but even the 12 are slightly tight.
I wondered if it was just me, but after looking into some reviews, it seems a lot of women are having the same issue with these pants, so I would definitely recommend sizing up at least one, but probably two, sizes!
Ranges
The Dollia Ankle Pants have an inseam of 27″ because they're only supposed to go down to your ankle, but that's the only length option. I wish there was a petite and a tall range for these pants because, being 5'11", a 27″ inseam is just not going to cut it. They are more like 3/4 lengths on me, which kind of ruined the style for me.
I'm sure a 27″ inseam as an ankle pant is okay for a majority of women, but you've got to think about us tall and tiny people out there!
Leg Fit
I love the overall design of these pants, especially the cargo workwear look. However, I'm not a huge fan of how tight they are on the legs for me. This style would be great for everyday wear, but for me, I'm looking for a pair of pants that I can wear to the store but then on to a full day hike, and I prefer my hiking pants to be a bit baggier on the legs.
I would have preferred a straight leg to a skinny leg fit for these, but some people have suggested they do fit them that way, so of course, it all depends on your personal body shape.
Alternatives to the prAna Dollia Ankle Pants
If you're not sure the Dollia Ankle Pants are right for you, you might want to check out these alternatives, equally as sustainable and stylish, pant options.
Summit Pant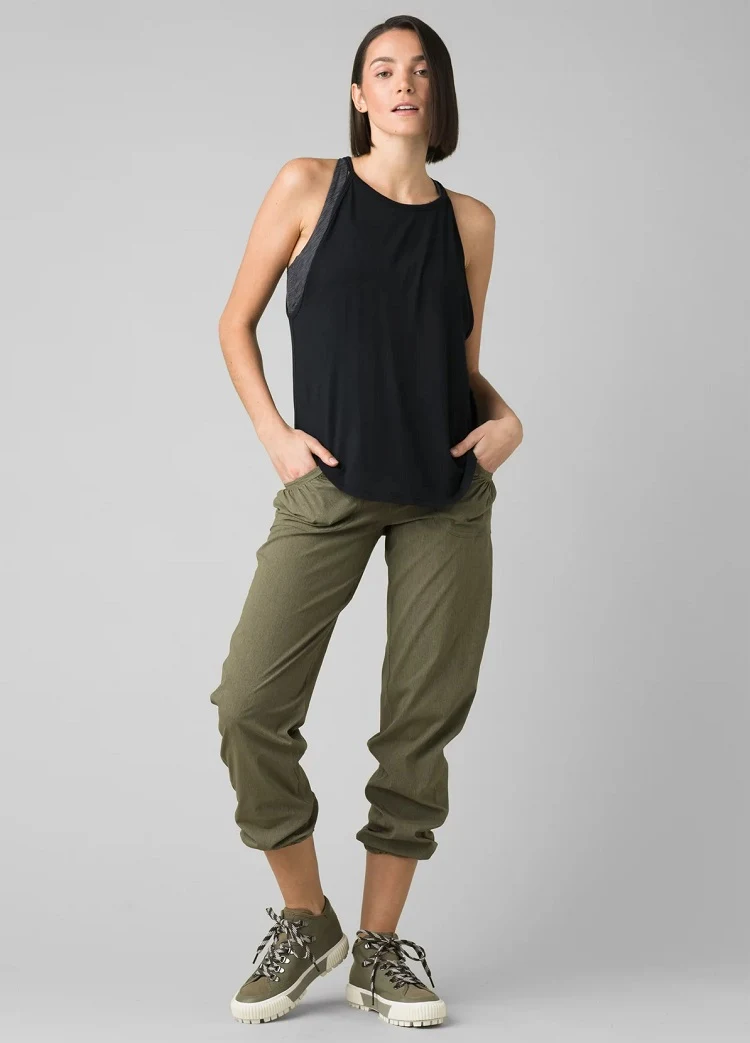 Are you looking for a dedicated pair of hiking pants? Hundreds of people love the Summit Pant from Prana and for a good reason. They're stylish, come in three colors, five sizes, and three inseam lengths! Not only that, they're fit for purpose.
The waistband made with Chakara fabric offers support where you want it whilst the loose-fitting pants are made with a soft, moisture-wicking material, perfect for all-day hikes.
If you're planning on hiking through different temperatures, always be prepared with the Summit Pants that have a cinching mechanism inside each leg to transform them into a 3/4 length hiking pant instead.
Halle Pant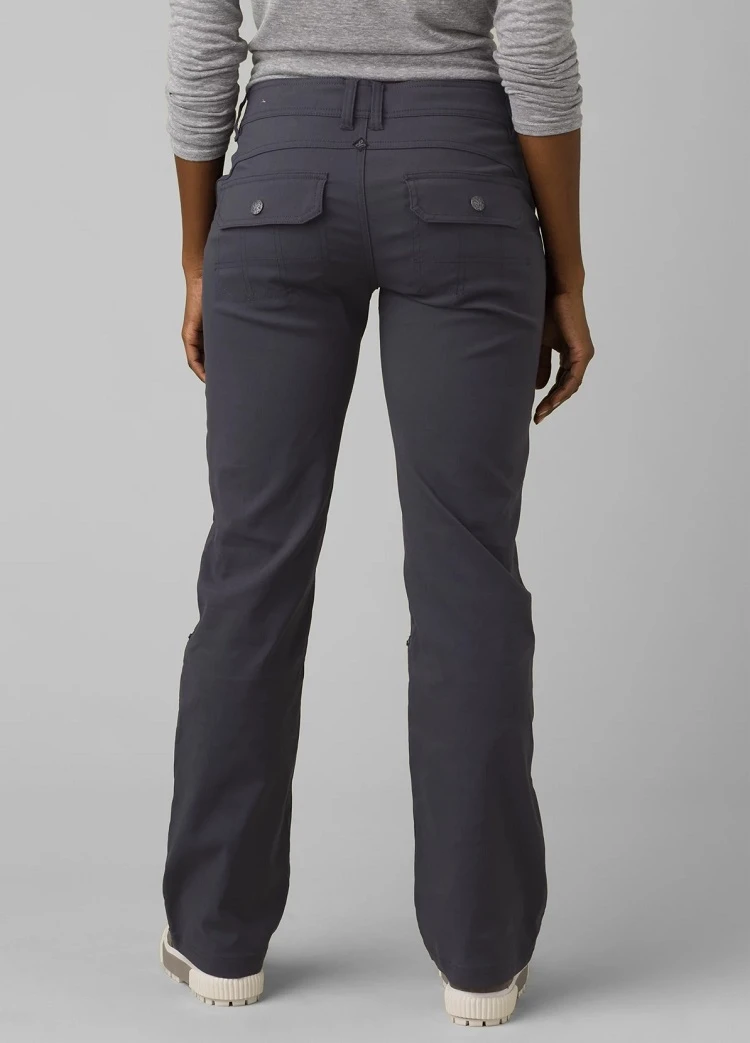 For traditional-looking outdoor pants, try the Halle Pants on for size. They feature front and back pockets as well as zipped pockets on the side too. Not only that, they're fast-drying, offer UPF 50+ protection from the sun, and are comfortable and stretchy.
They're made with Prana's legendary "Zion" material, made specifically for outdoor adventure, whatever that may look like. They come in a full range of sizes with inseam options too and a huge ten color options.
Rockland Legging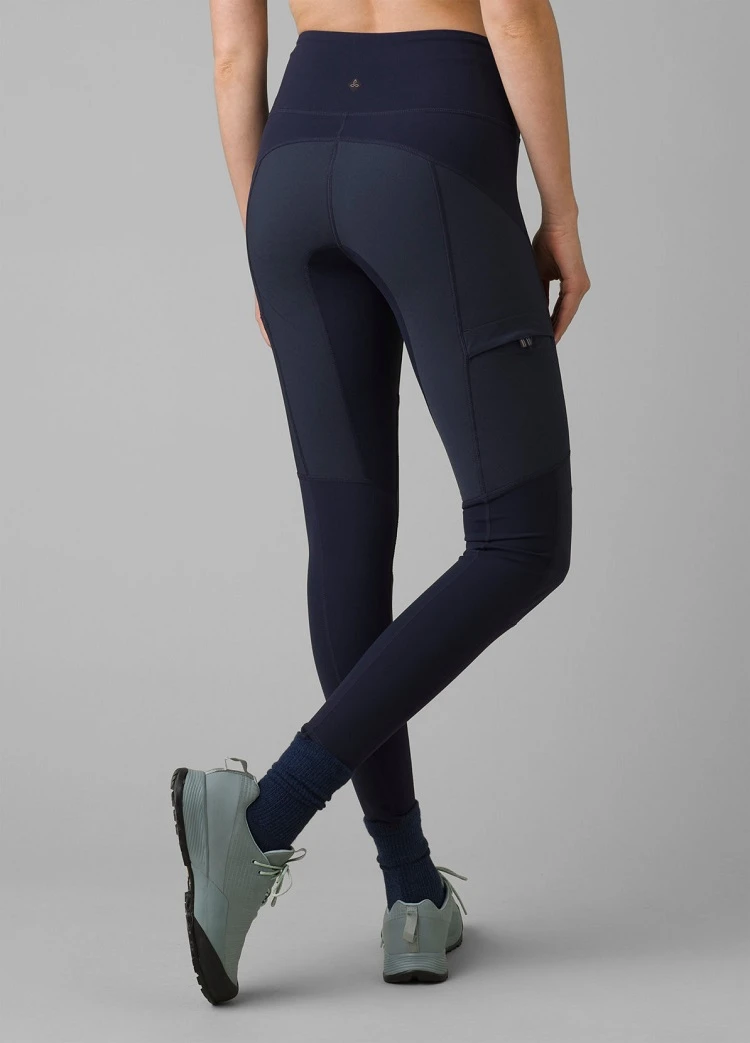 If you're more of a climber, maybe the Rockland Leggings will be more your speed. They've been made specifically with climbing in mind, with a combination of Chakara compression stretch jersey and recycled polyester 4-way stretch material.
The overlap of the materials has been made to avoid any unwanted snags when climbing. Need to keep your stuff secure? No problem, they also have velcro closure pockets. Prana isn't letting anything fall through the cracks (quite literally!).
FAQs
Question: What Are the Dollia Ankle Pants Made Of?
Answer: They're made from 97% organic cotton and 3% spandex.
Question: Are the Sizes Accurate for the Dollia Ankle Pant?
Answer: No. A majority of customers say that the pants come up small, so I would recommend ordering a size or two up from what you would normally wear.
Question: Are the Dollia Ankle Pants Suitable for Hiking?
Answer: Yes, they're made with a comfortable stretchy material so you could wear them for a hike, however, I wouldn't recommend them for a long hike or for backpacking.
Conclusion: Should I Get the Prana Dollia Ankle Pants?
If you're a taller person or you want a pair of pants to wear on all your outdoor adventures, I would not recommend the Prana Dollia Ankle Pants. A pair of Prana's dedicated hiking pants would be better suited.
However, if you're looking for a stylish pair of pants to wear in everyday settings and possibly on a short hike, yes. As long as you are not super tall, and you size up, these are great-looking pants with functional pockets and soft comfortable material.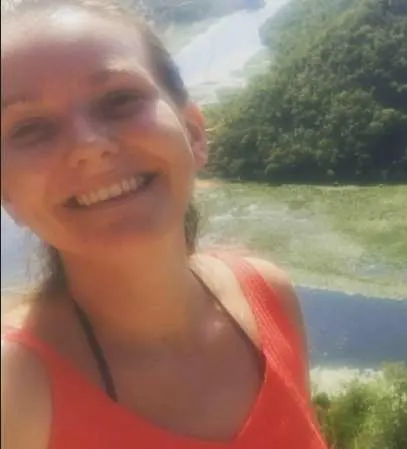 Daisy Hubbock loves spending time in the outdoors and has fun meeting random dogs along the way. Converting her van into her full-time home is her idea of fun. She loves traveling around the UK writing and exploring.
Daisy was born just outside of London, England. As soon as she turned 18, she went off on her first international adventure. She backpacked through Asia and learned how to travel on a tight budget. After learning these things, she had such a good time and wanted to teach other people how to do it as well.
As she travels, she spends a lot of her time volunteering helping animals, hiking, or hanging out with locals. Daisy enjoys finding little-known-to-tourist locations she can enjoy.