If you've ever been to Canada during the winter, chances are you've seen or at least heard about Canada Goose jackets. Canada Goose jackets are high-quality weather-resistant outerwear pieces that have been proven to withstand the toughest conditions without giving way or declining in overall quality over time. Canada Goose jackets have gained notoriety over the years due to several controversies and media stories breaking about the company in recent years.
Aside from external conflicts and debacles, Canada Goose has long been the subject of scrutiny due to practices that are taking place within the internal workings of the well-respected clothing brand itself. Canada Goose jackets are known for being very expensive pieces of outwear clothing that many people buy for extreme weather and adverse working conditions.
Recently, a UK high school banned students from wearing Canada Goose jackets in an effort to reduce cultural inequality amongst students. For a jacket to cause so much trouble you may think that it's very flamboyant and eye-catching but this couldn't be more untrue when speaking about Canada Goose jackets. Canada Goose jackets were originally designed with working class individuals in mind specifically laborers in Canada who work in a variety of different fields and professions.
Over the years, the high-quality outerwear clothing manufacturer began gaining popularity amongst the urban demographic ironically due to its protective abilities and image that it gives to the person wearing it.
While some people simply buy Canada Goose jackets to say that they're wearing a $500.00-$1,000.00 piece of outerwear, the actual design and intention behind the company pricing their jackets so high are based in real numbers and variables.
Most outwear coats that claim to protect people from "extreme" temperatures and weather conditions only use basic materials such as cotton or other textiles that don't provide any real lasting protection against the outside elements.
The basic economics behind any clothing company is very simple, the final cost of the merchandise is determined based upon the costs of the materials and tools used during the manufacturing process.
Canada Goose jackets and other clothing items are so expensive because they use very high-quality materials to produce and manufacture their product options. If you live in an area that Is known to have a very cold climate, Canada Goose jackets may be just the answer you're looking for when it comes to staying warm this winter.
Even with all of the high-quality materials and precisely manufactured products, some people can't see themselves paying close to over $1,000.00 for a single jacket. When you ask the experts however, they give you some very interesting points to think about as to why you should consider purchasing a higher end Canada Goose jacket over competing brands available on the market.
While the price of a single Canada Goose jacket is significantly higher than other options that you would find on the market, it's durability and longevity are what set the brand apart from other outerwear companies. In this guide, we're going to give you an in-depth look at how Canada Goose jackets are sources, manufactured, produced, and priced so that you can decide whether or not these particular branded coats are the right fit for your winter clothing selections.
We'll cover the exact reasons for why Canada Goose jackets are so expensive and will even give you a few product recommendations from the clothing company if you're interested in purchasing one of their items.
Make sure you read all of the information included in this article fully so that you can ensure you're making the right purchase decision when it comes to the right winter jacket that's going to keep you warm this season. Canada Goose offers a lot of different styles, colors, and design features in their various coat options which makes finding the perfect coat easy but difficult at the same time.
By the end of this guide, you'll have a complete understanding as to why Canada Goose jackets are so expensive and why so many people choose them as the preferred coat for winter and other occasions where extreme weather conditions may be a factor.
About the Company: Canada Goose
Canada Goose was founded in 1957 by Sam Tick under the original name Metro Sportswear Ltd. The company was started in Toronto, Canada, and primarily manufactured raincoats, snowmobile suits, and woolen vests during the early days of the company. In 1970, Sam Tick's son-in-law David Reiss joined the Metro Sportswear Ltd. Company and went on to help Sam launch a completely new era for his company and clothing products as a whole. When Sam Tick first created Metro Sportswear Ltd.
He produced his clothing items in a small warehouse and worked for other factories as a cutter while steadily improving his own clothing line. Sam Tick's son-in-law David Reiss helped him create an innovative volume-based down filling machine which would begin the moment that Canada Goose became such a distinctive brand amongst other clothing companies that are available on the market.
David Reese also played a huge role in why the company is named Canada Goose today because he started the "Snow Goose" clothing label back in the 1970s which would eventually evolve into the Canada Goose that we all know today. Later on, David Reiss would become CEO of the company once Sam Tick stepped down as head of operations.

When the company first began, it's primary target markets were Canadian city police departments, municipal workers in Canada, Canadian Rangers, and a wide array of other officials that help prominent position in the Canadian government or infrastructure. In the 1980s, Metro Sportswear Ltd.
The company expanded its operation to include 50 employees and more infrastructure components to aid in the process of manufacturing their apparel items. In 1985, the company really started to take transformative steps that would shape the entire direction of the company going forward.
In the same year, David Reiss acquired a majority stake in the company and began releasing apparel under the name "Snow Goose" which would later be sold in Europe, however there was already a company selling clothing under the name "Snow Goose" so the Reiss decided to change the company name to "Canada Goose" which is what we all know the brand by today.
Since then, Canada Goose has been on a meteoric rise to the top with David Reiss' son Dani Reiss joining the team in 1997. Shortly after David Reiss' son Dani joined the company, they experienced an annual revenue of about three million dollars for 2001 however this was largely due to the fact that at the time, the company was licensing some of its apparel designs and materials to other companies in the industry.
David Reiss' son put a very quick halt to the private label production of Canada Goose products in countries like Asia and kept all of the operations in Canada where they still produce and manufacture clothing apparel till this day.
Since the mid-1990s, Canada Goose has become an international company with offices located in Stockholm, Sweden, and New York City just to name a few. The brand has grown exponentially since it's humble beginnings and is now trusted and worn by people all across the globe.
In 2013, CEO Dani Reiss received the "marketer of the year" award from the Canadian Marketing Association for the outstanding work that he has done for the Canada Goose company since joining the team in 1997.
Canada Goose: About the Bran
Canada Goose manufactures a wide range of outerwear jackets that are specifically designed to keep you warm in extremely cold temperatures or any other adverse weather conditions. Canada Goose offers a huge selection of jackets, coats, snow pants, hats, gloves, and a lot more.
The brand focuses on providing long-lasting apparel options that can withstand repeated abuse without losing their innate value of resilience over time. While Canada Goose does not openly boast about being a company centered around "style" their jackets and various other clothing options remain the go-to choice for many inner-city youths who want something fashionable and functional to wear.
Canada Goose clothing products are made to provide functional value to the individual wearing them which is why so much time and effort is put into making sure that every jacket is made using premium materials and superior manufacturing processes. Canada Goose has been able to remain a staple in the sportswear industry for decades due to the amount of dedication, care, and practicality that is put into manufacturing their various coats.
Canada Goose is more than a clothing company offering you a product to buy, Canada Goose actually cares about their customers' lifestyle and well-being. That's why all official Canada Goose clothing comes protected with a lifetime warranty so you can take on the most treacherous weather without even breaking a sweat.

Canada Goose prides itself on being a company that focuses on uncompromised craftsmanship that combines durability and luxury seamlessly. Canada Goose apparel is designed with the arctic environment in mind which allows the textile design engineers at the company to think about and implement protection for all of the possible variables that you'll face in the extreme cold way before you get there. This kind of preemptive thinking is something that the Canada Goose clothing brand is known for and one of the key qualities which set their products apart from the rest.
Having been in the clothing industry for decades, the amount of experience and detail that you find in Canada Goose parka, coats, and more is a true treasure. Every piece of Canada Goose clothing that is available on the market has undergone a 13-step production process which ensures that any material imperfections or discrepancies are absent from your high-quality outerwear jacket.
Each piece on a Canada Goose garment whether it be the stitching, buttons, or zipper is meticulously sewn and placed on the final product that you buy off of store shelves. Before being released to store or online, every Canada Goose jacket goes through a hand-inspection process that further maintain a consistent level of quality and performance for the clothing brand.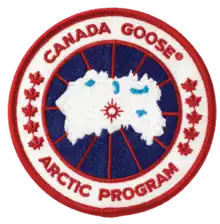 Where to Find Canada Goose Online?
It's hard to find Canada Goose jackets online, BUT my preferred place to check first is Backcountry, especially for the latest models.
Find Your Jacket
We earn a commission if you click this link and make a purchase at no additional cost to you.
What Makes Canada Goose Jackets Expensive?
You may be wondering, why do Canada Goose jackets cost so much money? The answer is quite simple yet very complex at the same time. When you look at traditional winter coats or sportswear that is available on the market, most of the apparel out there uses readily available materials and fabric which provide very minimal practical protection against extreme weather conditions especially cold temperatures.
Canada Goose uses the utmost highest quality faux fur, down insulation, and wool to manufacture their products. The materials used to produce Canada Goose jackets aren't your standard run of the mill fabrics. They're sourced from all-natural premium locations and farmers who help bring the Canada Goose experience to life.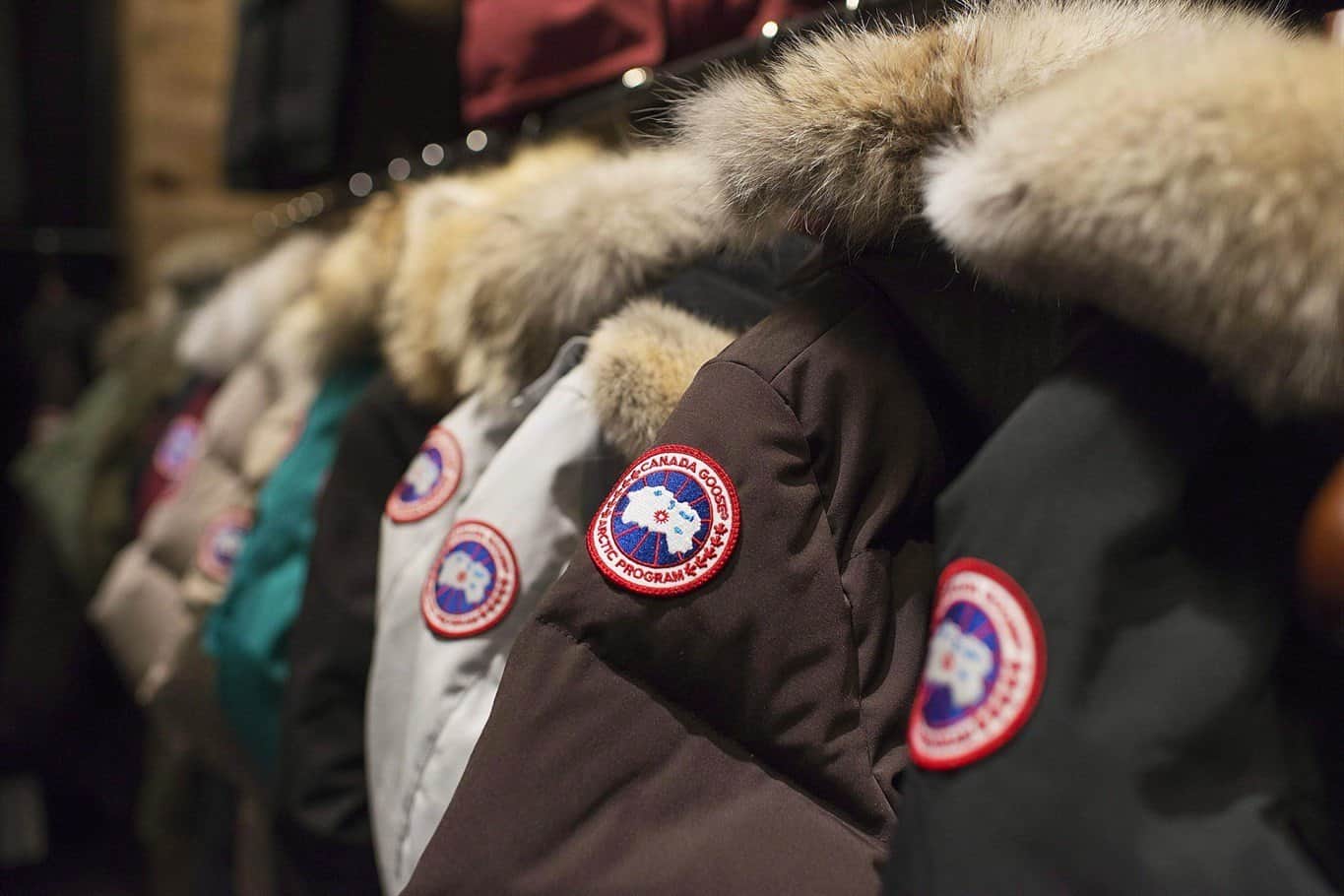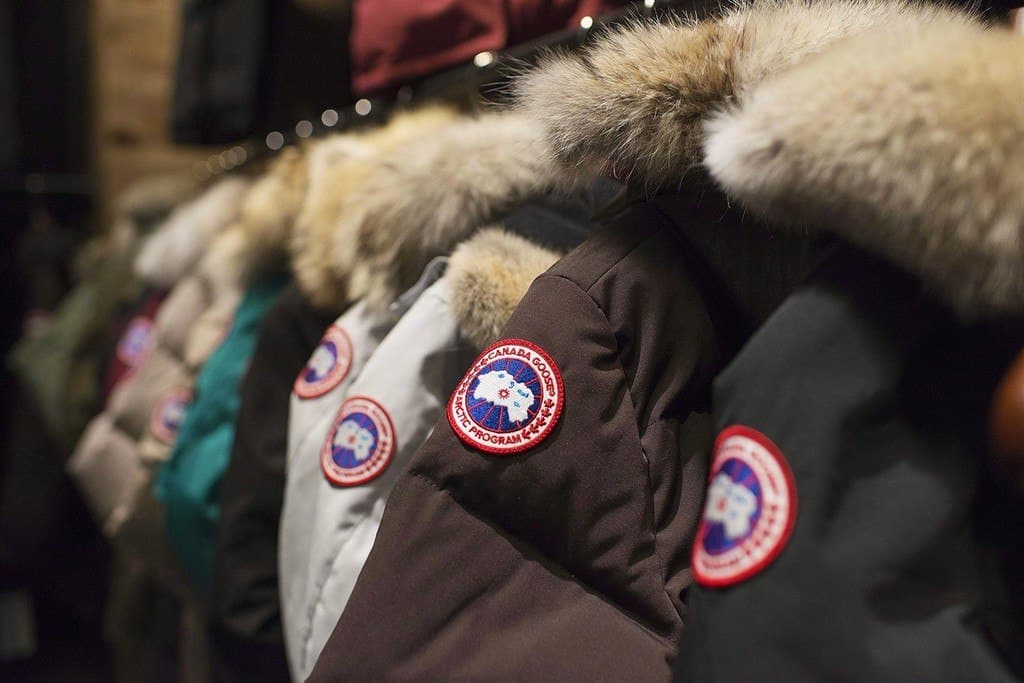 Down
Canada Goose utilizes goose down that is sourced from Canadian Hutterite farmers which is one of the main reasons that their coats are so expensive. Goose down is considered to be one of the best natural insulation materials on the market and it costs a premium price to obtain.
Every ounce of goose down used to produce a Canada Goose coat contains approximately two million fury filaments that interlace to create a near impenetrable layer of protection against extremely cold temperatures and other adverse weather conditions. The interlaced pattern achieved using goose down creates pockets of air which act as insulators for your entire body.
All of the goose down used to create Canada Goose apteral products is laboratory tested to ensure compliance with all applicable clothing standards out on the market today. The goose down used in Canada Goose coats is also hypoallergenic which protects those with sensitive allergies from having a negative adverse reaction as a result of their skin coming in contact with the material.
Canada Goose only uses goose down that is sourced from Canadian Hutterite goose which is prime livestock animals. The goose down used in the manufacturing process of Canada Goose coats is also lighter than most insulating materials on the market which reduces the weight of hefty sportswear and outerwear jackets without sacrificing warmth and comfort. Canada Goose also uses a cruelty-free method to obtain their goose down and has been an active member of the Down Association of Canada for 30yrs.
Fur
Canada Goose also uses high-quality coyote fur to manufacture their warm insulating removable hoods that you find on many of their apparel products.
The premium coyote fur used in Canada Goose coats helps to interrupt the natural flow of air which reduces the odds of you getting frostbite in extremely cold temperatures. Canada Goose remains committed to their promise to only use ethical methods for sourcing the coyote fur used in the manufacturing process of their coats.
Wool
Canada Goose uses wool that is sourced from sheep that are raised with the utmost care and affection. Canada Goose does not use wool from sheep that have been subject to mulesing or any other controversial practices. Canada Goose verifies all of the wool that comes into their factories to ensure quality product manufacturing and production.
Real-World Comfort & Protection: Canada Goose
Canada Goose outerwear products are manufactured to provide lasting functionality and protection for people who regularly encounter treacherous outdoor weather conditions. Canada Goose utilizes an array of unique textile manufacturing processes which enables them to deliver premium clothing options that can withstand virtually any challenge.
Canada Goose provides a wide range of collections that contain apparel which is specifically designed to aid those in varying climates and conditions.
Canada Goose Collections
GORE-TEX
Black Label
Heritage
Altitude
HyBridge
GORE-TEX
The Canada Goose GORE-TEX collection is an outerwear line that was designed to protect you from rain. The Canada Goose GORE-TEX collection features premium coats for men and women that utilize high-quality GORE-TEX material that is very resistant to the retention of moisture.
Canada Goose GORE-TEX jackets provide a powerful barrier between your body and the external elements to keep you comfortable and protected under any conditions.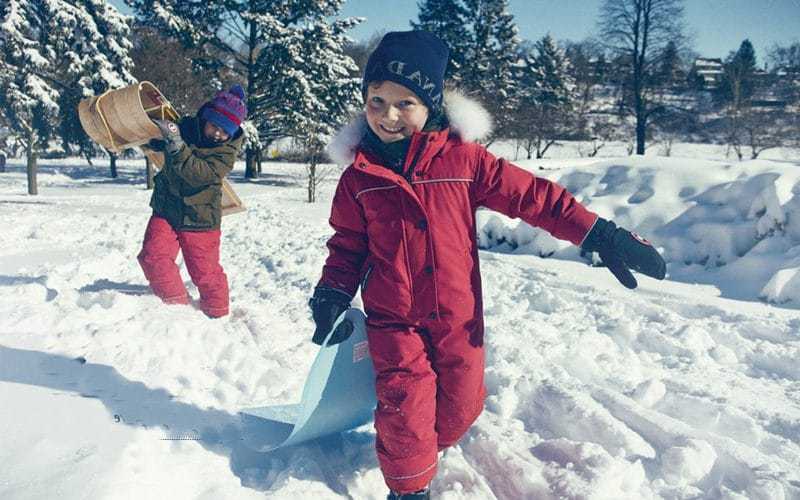 Black Label
The Canada Goose Black Label collection offers a stylish outwear line that is long-lasting and highly functional for those that want protection without limiting their freedom. The Canada Goose Black Label features premium styles designed for men and women wrapped in a package that is perfect for those urban survivalists that are serious about the clothes they wear.
The Canada Goose Black Label collection comes in a variety of designs, fits, styles, and comfort levels to accommodate the needs of practically any individual.
Heritage
The Canada Goose Heritage collection takes design tips from original Canada Goose apparel and gives them a modern update. The Canada Goose collection features signature styles that the company has been known for since they began producing high-quality apparel. The Canada Goose Heritage collection is designed to protect you against extreme cold weather and other external conditions which may impact your comfort or mobility
The Canada Goose Heritage collection serves as a reminder that quality textile manufacturing and materials never go out of style. The Canada Goose Heritage collection is available in both men and women sizes and styles.
The Canada Goose Heritage collection features many iconic styles and coat types that have increased the company's brand image over time. The Canada Goose Heritage collection is the perfect option for those who want traditional comfort and protection with a modern twist.
Altitude
The Canada Goose Altitude collection was designed specifically for those mountaineers who want a reliable and durable outerwear jacket that protects them against the elements while out exploring. The Canada Goose Altitude collection features the distinctive down material that Canada Goose is known for in addition to peak-performance integrations which make the coats perfect for active individuals who want to maintain mobility and freedom without sacrificing comfort or protection.
The Canada Goose Altitude collection comes in a wide range of different styles and designs for women and men alike. The Canada Goose Altitude collection is perfect for those mountain explorers who want a modern edge on extreme weather conditions.
The Canada Goose Altitude collection integrates key design features that allow you to perform at your maximum ability without losing any of the important features that you would expect in an outwear coat.
HyBridge
The Canada Goose HyBridge collection is the perfect hybrid outwear option for those who want comfort and protection for their active lifestyle. The Canada Goose HyBridge collection integrates high-quality insulating textiles and materials with flexible fabrics that provide great dynamic range and mobility for unimpaired movement and versatile performance.
The Canada Goose HyBridge collection crosses between a full functional sportswear piece and a traditional heavy winter coat for the perfect balance between durability, capability, and functionality.
Canada Goose offers a plethora of high-quality and unique outerwear clothing options that are designed to fit the needs of virtually anyone looking to take on the elements without being phased. Canada Goose collections use the same premium manufacturing and production techniques to deliver unrivaled product quality and durability.
Regardless of what your lifestyle consists of, Canada Goose has the perfect outerwear option for you and your needs. All of the collections mentioned above were designed to provide you with exactly what you want in a premium sportswear coat without having to make any sacrifices. Canada Goose apparel collections are for those that are serious about long-lasting, capable, and unique clothing.
Top Canada Goose Product Recommendations
Canada Goose offers a wide range of different coats and product options for you to choose from. Below, we're going to list some of the top Canada Goose product recommendations that will help you stay protected against extreme weather and other adverse natural conditions.
All of the Canada Goose product recommendations listed below come in sizes for men and women so you'll be able to get the exact fit you want and need.
HyBridge Knit
The Canada Goose HyBridge Knit was designed for adaptability and versatility in a wide range of different weather conditions. It features a unique layering design that adds total protection for you against virtually any type of weather.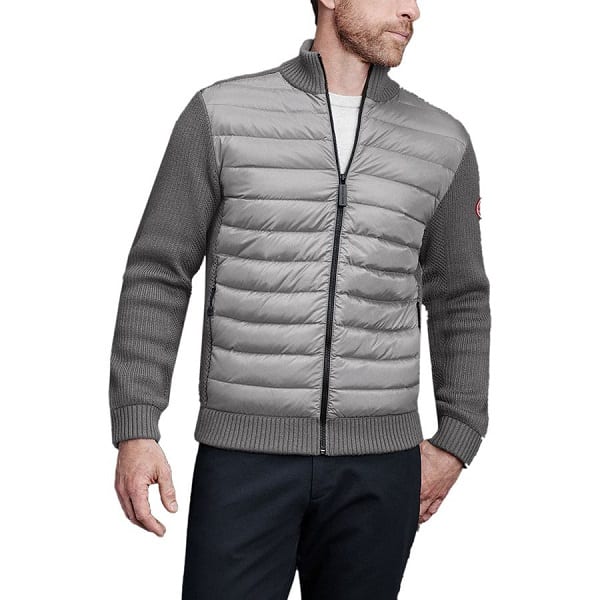 This jacket by Canada Goose is considered a middleweight jacket that uses Merino wool to provide a lasting barrier against extreme weather conditions and uses thermal mapping to accurately distribute natural warmth caused by body heat to various areas of your anatomy. This allows the jacket to help you maintain balanced warmth and breathability regardless of the conditions externally.
The HyBridge utilizes strategically placed down-filled hood, upper back and front body layering to ensure that you're completely protected against all adverse weather conditions. Furthermore, it features 2 exterior front pockets that have a zipper closure for easy access and functionality when out in the wild.
In addition, the HyBridge Knit is made using traceable and mulesed free Merino wool that is extra fine and comfortable. It also comes with rib-knit cuffs and a hem that adds shape retention and comfort to the overall design of the hood.
Lightest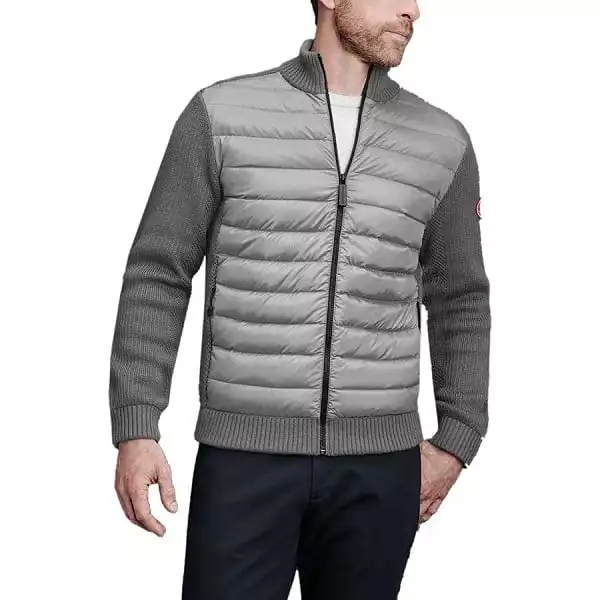 Nomad Jacket
The Canada Goose Nomad Jacket is made using GORE-TEX SHAKEDRY fabric which is highly water-resistant and breathable. This jacket was designed with full protection and functionality in mind, the jacket features a slim style that has mesh venting underneath the back panel to allow you to maintain consistent airflow and repel rain in extremely moist or wet climates.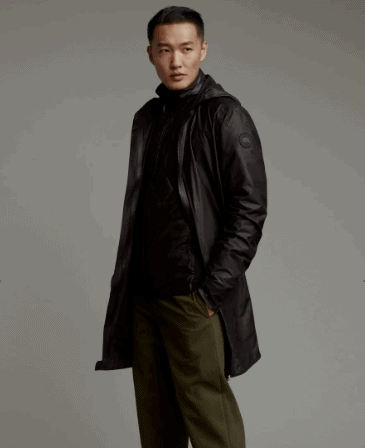 The Canada Goose Nomad Jacket was created to work as a textile system with the HyBridge Lite Jacket which adds layers of warmth retention and durability to the already high-quality water-resistant Nomad Jacket. It is perfect for those explorers who constantly come in contact with unpredictable weather conditions or other adverse factors that may impact their ability to perform when out in the wild.
Furthermore, the Nomad features a full-seam construction that blocks rain from making its way into your coat and it comes with a single-adjustment hood that makes it easy for you to get the perfect fit for protection against extreme rain and cold.
Nomad by Canada Goose comes with mesh venting underneath its rear panel to increase the entire functionality of the intricately woven water-resistant system. It comes with a hood that has an extended brim construction which allows the hoody to move with your body keeping it out of your line of sight while exploring.
In addition, the Nomad also has articulated sleeves and underarm gussets that enhance the dynamic range of the fit and motion capabilities of the jacket. It is a lightweight clothing option that is so versatile you can roll it up for storage while exploring.
Best for Rain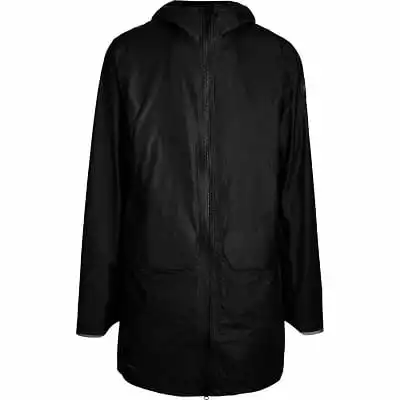 HyBridge Perren Jacket Black Label
The Canada Goose HyBridge Perren Jacket Black Label was designed for breathability and maximum warmth retention without sacrificing functionality. It features strategically placed Tensile-knit fabric near the elbow to provide protection for all areas of your body.
The HyBridge Perren utilizes a unique design that provides ultimate flexibility and comfort while protecting you from extreme weather conditions of all sorts and features reflective tape on the back of the collar to provide increased visibility in climates with low light so that you're always safe no matter what trails you decide to traverse.
The Canada Goose HyBridge Perren also comes with Tensile-knit elbow, underarm, and hem paneling for added ease of movement and comfort without sacrificing your ability to remain active. It has two fleece-lined exterior pockets that provide increased storage space and the jacket comes with one interior mesh pocket for even more room to store all of your valuable tools and items.
Furthermore, HyBridge Perren has an undersleeve that uses Tri-Durance PF fabric that increases your flexibility and warmth retention, the same material is used on the side panels for even more versatility. It also comes with cuffs that have matte PU zippers and a gusset so that you can adjust your fit easily and hassle-free without giving up any valuable warmth.
The HyBridge Perren also features a black tonal Canada Goose Arctic Disc that gives the jacket extra maneuverability and performance enhancement which makes it perfect for individuals who want to ensure their warmth without giving up flexibility or functionality.
Canada Goose offers a lot more product options that are all designed using the same dedication and care that you expect. Before deciding on which Canada Goose coat is right for you, take into consideration the environments that you will be traversing while wearing the jacket so that you can choose the perfect option that comes with all of the right design features you need.
Canada Goose Men's Lodge Jacket
The Canada Goose Lodge Hoodie is a lightweight and outdoorsy jacket that's ideal if you want to engage in sports during winter and cold weather. It is also compressible which makes it easy for storage when you travel.
It is made with Canadian Hutterite down insulation that's covered with a quilted, rip-stop nylon shell which gives this jacket high protection level against wind.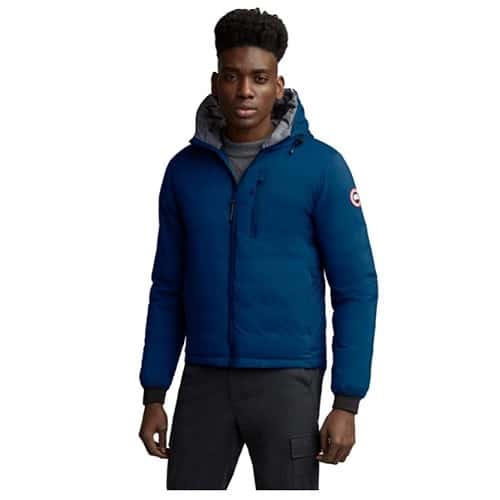 With a two-way reversible coil zipper, it not only gives additional protection by preventing coldness to enter through the zipper area, but it also prevents your body's heat from escaping. This means, you're able to stay warm and comfortable which is one of the main features that Canada Goose endorses.
The collars of the Canada Goose Lodge are also filled with down insulation and are tightened with a drawstring which is easy to tighten and tie up to additionally prevent wind from blowing in your back.
The back of the neck of this hoodie is a brushed tricot material that is super comfortable to wear without causing discomfort even if you wear it for a long period of time.
Most Affordable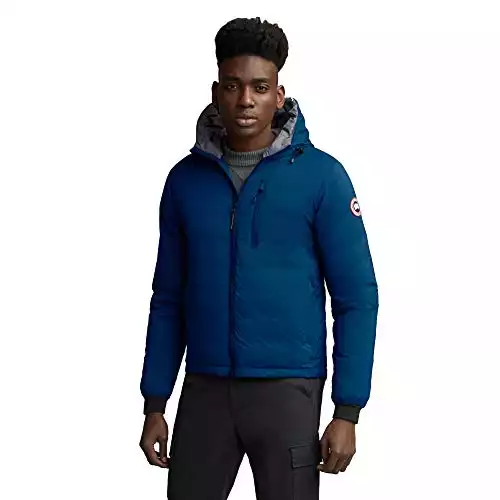 Canada Goose Lodge Hoodie | Amazon
Warm and windproof but compressing to almost nothing, the Lodge Hoody is ideal for backcountry activities and lightweight packing.
Buy at Amazon.com
We earn a commission if you click this link and make a purchase at no additional cost to you.
Where to Buy
Canada Goose clothing is available in a wide array of sports good stores and sportswear retailers dedicated to selling activewear performance. Canada Goose styling options may be limited if you decide to shop with a third-party retailer so make sure that your selected store has the style, fit, and color that you want before finalizing any purchases.
The best way to ensure that you have access to all of the Canada Goose clothing options out on the market, you should visit their official site where you'll find exclusive deals and other perks you won't find anywhere else. The official Canada Goose website also hosts their entire collection of sportswear jackets, coats, and accessories so you'll be able to get the perfect fit and style without a hassle.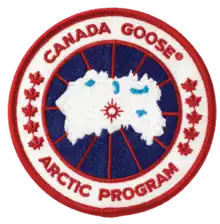 Where to Find Canada Goose Online?
It's hard to find Canada Goose jackets online, BUT my preferred place to check first is Backcountry, especially for the latest models.
Find Your Jacket
We earn a commission if you click this link and make a purchase at no additional cost to you.
Conclusion
If you're looking for a high-quality sportswear coat or insulating jacket to take on the wild outdoors, Canada Goose has the perfect selection of premium jackets, hoodies, accessories, and more to help you do just that.
Canada Goose commits itself to use ethical practices in the process of obtaining and sourcing all of its materials which adds a level of trust and comfort when purchasing their products. Canada Goose specializes in protective outerwear clothing that is designed to keep you warm, dry, safe, and mobile and their extreme passion for textile manufacturing are displayed in every piece that they release to the public.

When it comes to high-quality sports performance and outdoor exploration, no other clothing company comes close to providing the level and quality of apparel that Canada Goose has been able to repeatedly achieve.
If you've been wondering why those Canada Goose jackets you see everywhere are so expensive, now you have more understating of the backstory and how the company is able to charge those prices while still being massively successful. Even though Canada Goose jackets and products are quite expensive, they are worth their weight in gold due to the intricate amount of detail and passion put into every piece of clothing.
If you're in the market for a high-quality outerwear coat that will protect you against extreme arctic temperatures, Canada Goose has exactly what you need.
Lightest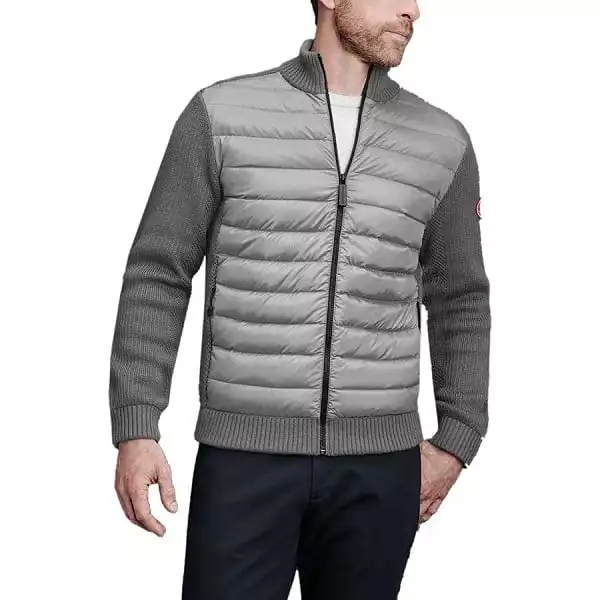 Best for Rain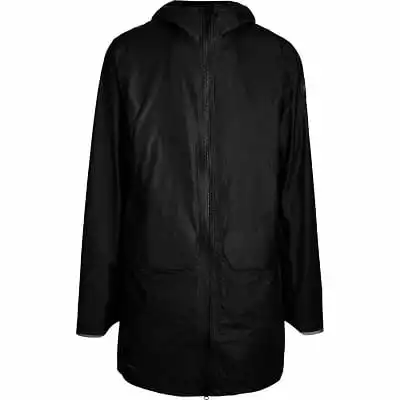 Best Pick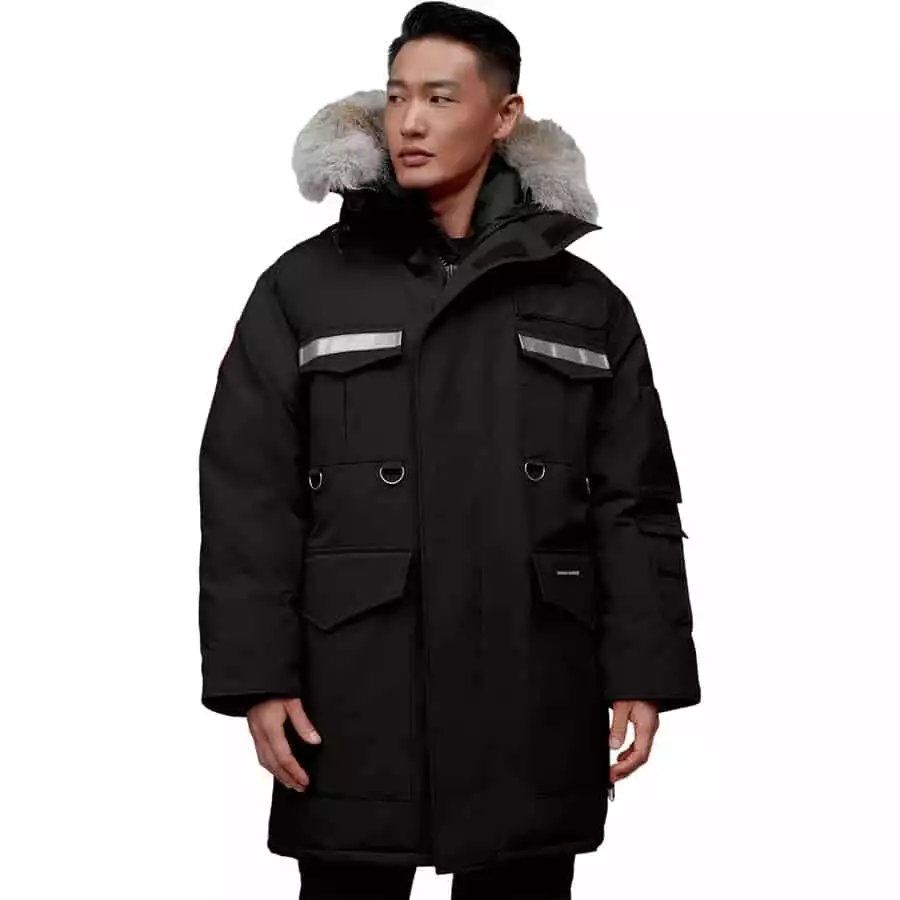 Most Affordable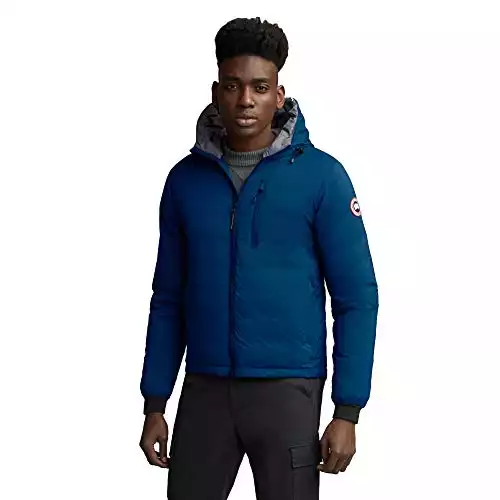 Canada Goose Lodge Hoodie | Amazon
Warm and windproof but compressing to almost nothing, the Lodge Hoody is ideal for backcountry activities and lightweight packing.
Buy at Amazon.com
We earn a commission if you click this link and make a purchase at no additional cost to you.
Further read: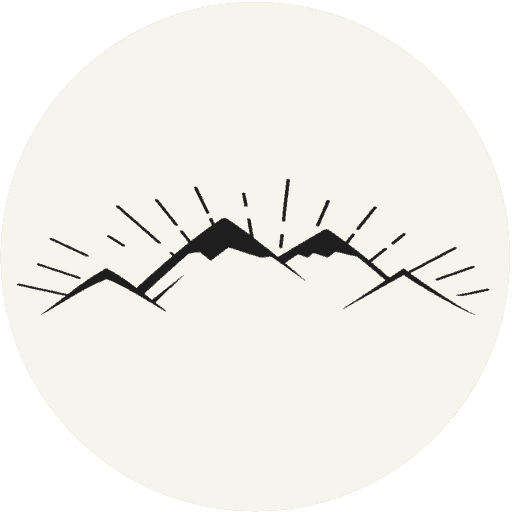 The All-Outdoors Guide team is comprised of enthusiastic experts that enjoy helping others that aspire to be better at outdoor fun. Part of that is making sure you have the right gear and information when it's time to go out and have fun. Some of our team have accomplished amazing feats like climbing 6000 feet to the top of mountains, others have explored every dirt trail they could find and we even have some people that have backpacked solo on various continents. No matter what our readers want to learn and do, our team is here to help them accomplish those goals.