Arguably the single most important piece of outdoor gear is a solid backpack. Too small of a backpack means you won't be able to carry all the equipment needed for your trip. Too large of a backpack and you'll need excessive weight and an improperly compressed load.
Weight is always an important factor to consider and plays heavily into which backpack you should or shouldn't buy. Even more important than weight is comfort.
An uncomfortable backpack isn't just irritating, but can actually cause damage to your back, neck, and shoulders. For these reasons, it is well worth the extra expense of purchasing a backpack from a reputable, high-performance outdoor gear brand – such as Arc'teryx.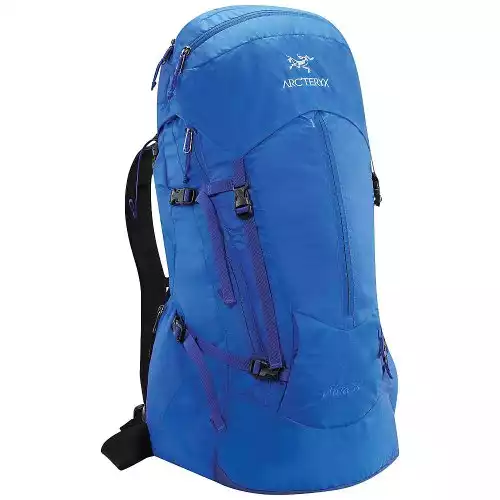 Arc'teryx focuses on technical outerwear and equipment. They are best known for their apparel lines, but they certainly produce top-notch camping and hiking gear as well.
Arc'teryx backpacks and daypacks are some of their most popular products when it comes to hiking equipment. Arc'teryx's Altra line features a range of different bags, from daypacks up to large volume multi-day backpacks. Their Altra 35 is a smaller bag, being a daypack in design but with the quality construction of a serious backpack.
At first glance, you can see that the Altra 35 looks very much like a slimmed down, more compact version of a beefier backpack you'd expect for a week-long excursion into the backwoods. It has a classic "technical" design that is very pleasing to the eye but includes practical features.
The Altra 35 isn't Arc'teryx's most popular or highest-rated daypack, but it does offer plenty in terms of advantages. Those searching for a new daypack that gives them a little more than the typical single-compartment casual pack effect may find the Altra 35 to be a great choice.
Design and Features of the Altra 35
The Altra 35 is a bit between being a daypack and a backpack, though most will put it into the daypack category due to its capacity. That being said, it is a larger daypack and may be used for an overnight or weekend backpack in a pinch.
Here are a few of the design specs you need to know about the Altra 35:
Internally framed hiking bag
Comes in Short, Regular and Tall options (unisex but aimed towards men)
Torso fit of 16″-18″ (short), 18″-20″ (regular), and 20″-22″ (tall)
Waist/hip fit of 27″-32″ (short), 32″-37″ (regular), and 37″-42″ (tall)
Gear capacity in 33L (short), 35L (regular), and 37L (tall)
Weight is 2lbs 9oz (short), 2lbs 10oz (regular), and 2lbs 12oz (tall)
Includes 7 pockets + main compartment
Allows for the top and side access
Built with one aluminum stay
Exterior constructed of ripstop nylon
The Altra 35 retails for about $249.95, however, Arc'teryx no longer produces the Altra line. Therefore if you have your heart set on this model you will need to purchase from retailers. The bonus to this is that even though the bag will be harder to find, you'll also get it with a discount off the retail value.
With the specs out of the way, here are the main features that the Altra 35 offers:
Exterior made of 100D Invista HD Mini Ripstop nylon and 210D Ripstorm nylon
Bag bottom made of tough 420D Invista HD plain weave nylon
Padded bottom and Hypalon exterior trim keeps wear and tear to a minimum
Bag exterior coated with a silicone and polyurethane water-resistant substance
Unique front kangaroo-style pocket for keeping frequently used gear
Dual stretch side mesh pockets + extra secure drawcord cinch for water bottles
Dual zippered side access to pack's main compartment
Built-in hydration sleeve, complete with hose port and clips
Combination compression straps and compression wings to compact bag load
Exterior micro daisy chain for additional storage
Versatile collar with drawcord can extend for packing large loads
Top lid expands when needed and may be removed (includes 2 zippered pockets + map pocket)
Features a lightweight webbing hipbelt for added stability
The suspension system offers ergonomic fit and breathability
Unisex in size but harness anatomically suited for average male figure
Shoulder straps made of breathable foam lining plus mesh for comfort
Shoulder straps adjust vertically and horizontally to get custom fit
Right off the bat, you can see the feature list that Arc'teryx really put a lot of effort into designing and constructing the Altra 35. This daypack is really a step above most and an impressive choice for new outdoor enthusiasts and seasoned pros alike.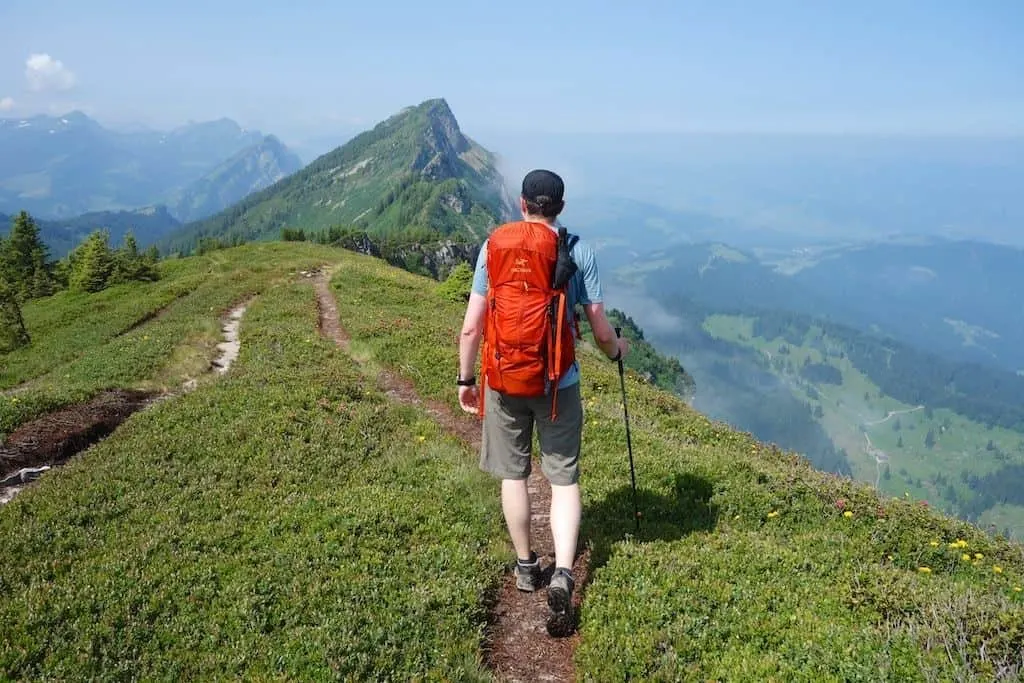 Advantages of the Altra 35
Here are three big pluses of the Altra 35
Feature-Rich without Sacrificing Utility
There is a fine line between a daypack with too few features and one that has so many extras it loses some of its functionality.
The Altra 35 is a great example of a daypack with quite a few different features, but one that still is highly usable. It has the right number of pockets and organization options, plus the side and top access to the main compartment are excellent. This certainly isn't your typical plain Jane daypack, but it also isn't overdone.
Larger than Average Daypack Capacity
The Altra 35 is right between a typical daypack and a typical 1-3 day backpack. Being 35L in capacity it is on the high end for a daypack but just a bit too small for a multiple-day backpacking trip. This actually leads to this bag's overall versatility.
You will have plenty of space if you use it just for a day, even if you're a new backpacker that doesn't quite yet have UL or a technical style of lightweight gear. However, if you're a seasoned backpacker with UL or similar quality gear, chances are you could get away with using the Altra 35 for a weekend trip with ease.
Durable and Constructed of Quality Materials
Durability is always something to consider when shopping for a backpack. Daypacks tend to not be as tough as their backpack cousins, but this isn't quite the case with the Altra 35.
This model is surprisingly durable and able to handle basically any terrain. The reinforced bottom and wear points show that Arc'teryx really designed this bag to hold up to regular, heavy use. There are quite a few reasons why so many love the Altra 35, but these three major benefits sum it up well.
Disadvantages of the Altra 35
Before purchasing, you may want to consider these two potential downsides
Will Require Rain Cover for Wet Weather
The combination silicone and PU coating on the exterior of the bag keep the interior dry in humid and misty conditions or the odd light rain, but the Altra 35 won't withstand heavy rain.
This isn't a huge deal, as you'll likely want to use a rain cover for any backpack in wet weather as added protection, but something you may want to consider when weighing pros and cons. A universal rain cover will likely work well with this bag, but you can also purchase a cover designed specifically for this model.
Not Designed for Heavy Loads
A temptation of some new backpackers is to overload a backpack will too much weight. Just because the gear all fits doesn't mean you should push the limits of the bag.
Remember, the Altra 35 is designed as a daypack. The suspension and harness system simply isn't designed for super heavyweight and you may end up with a sore back. Be reasonable and don't overload this backpack and you'll likely never experience any discomfort.
Neither disadvantage should be an issue, so long as you are aware of them and plan ahead.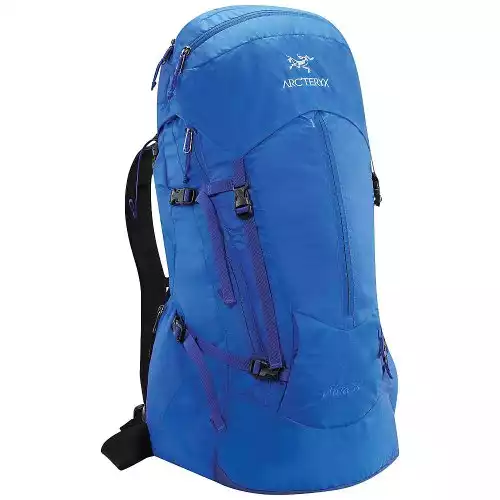 Should You Buy the Altra 35?
Overall the Altra 35 is a good pack to purchase if you want a bigger daypack that has similar features to full-size backpacks. It is a very tough backpack, great for any climate, but be sure you carry a rain cover if there is a chance of wet weather.
As long as you treat the Altra 35 as a daypack and don't attempt to overload it, there should be no issues with discomfort. The Altra 35 is a very nicely designed large daypack with the quality level you'd expect of an Arc'teryx bag.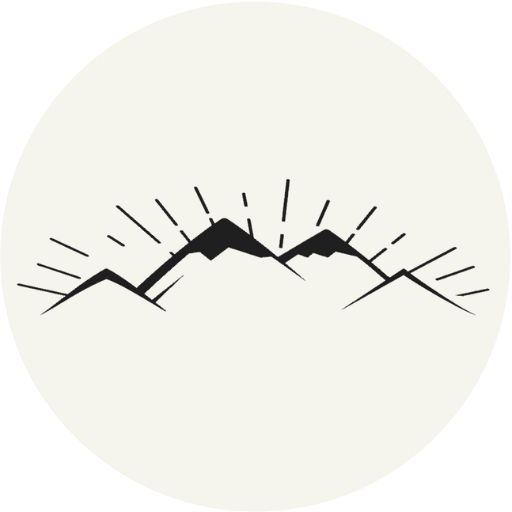 The All-Outdoors Guide team is comprised of enthusiastic experts that enjoy helping others that aspire to be better at outdoor fun. Part of that is making sure you have the right gear and information when it's time to go out and have fun. Some of our team have accomplished amazing feats like climbing 6000 feet to the top of mountains, others have explored every dirt trail they could find and we even have some people that have backpacked solo on various continents. No matter what our readers want to learn and do, our team is here to help them accomplish those goals.