The folks at Gregory Packs are pros at designing high-quality bags that can handle the rigors of the backcountry in their backpacks for travel. They don't just specialize in large capacity serious backpacks made for week-long adventures, however, but in other accessories for camping gear or daily use.
Gregory has some wonderful smaller capacity backpacks that are ideal for casual use, day hikes, and overnight trips. These smaller backpacks are equally tough and just as well built for you to carrying your camping gear.
One particularly impressive smaller model is the Z 40. It is an all-around perfect backpack for everyday use and hiking. The bag looks great and has enough features to make more experienced outdoor enthusiasts happy without being excessively outfitted for those who only want a basic pack, which makes it a great option.
If you're in the market for a new bag for travel, hiking or overnighters, check this out.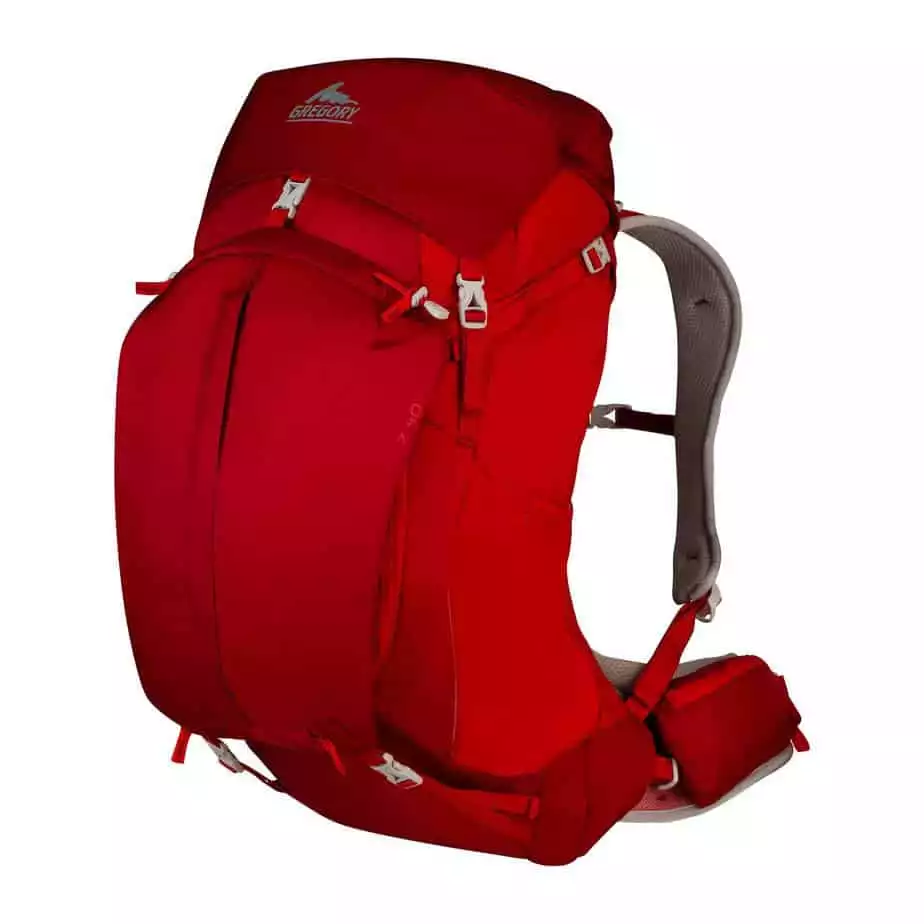 Z 40 | Gregory
This ultralight pack is ideal for weekend to weeklong backpacking enthusiasts that crave light weight and comfortable convenience.
Check Price
We earn a commission if you click this link and make a purchase at no additional cost to you.
Specs and Features of the Z 40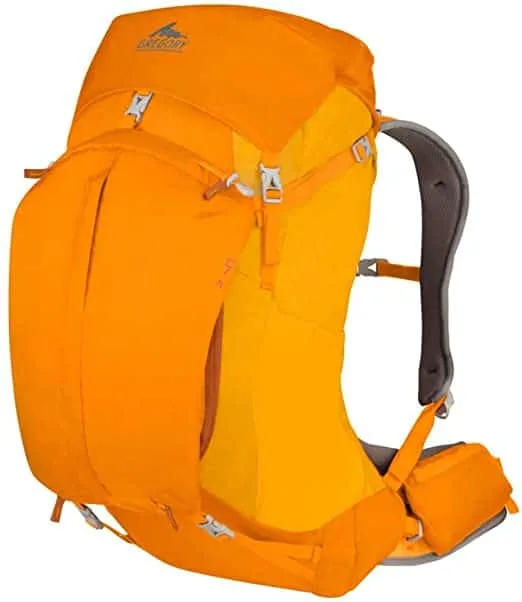 First off, this backpack is available in 3 sizes made for men:
Small – 38 liters / 2 lbs 11 oz / 16″ – 18″ torso / 28″ – 36″ hips
Medium – 40 liters / 2 lbs 14 oz / 18″ – 20″ torso / 30″ – 38″ hips
Large – 42 liters / 3 lbs 1 oz / 20″ – 22″ torso / 32″ – 40″ hips
Materials used:
210 denier robic dynagin
100 denier robic GR shadowbox
200 denier polyester oxford
265g stretch polyester
190T nylon taffeta
Harness system made of ventilated EVA foam
Main feature includes:
Four color options – Storm Black, Spark Red, Marine Blue and Solar Yellow
Steel internal framing
Suspended mesh back panel with updated CrossFlo DTX technology
Top and front access to the main compartment with drawstring and U-zipper
7 pockets plus main compartment
Gregory Comfort Zone loadout of under 18lbs
Padded yet breathable hip belt and shoulder straps
Pockets on waistbelt for quick access to snacks, keys, phone, etc
Top lid is removable and has a zippered pocket
Additional zippered pockets and bucket pocket on the front of the bag
Mesh water bottle pockets on sides of the bag
Hydration compatible (built-in sleeve and hose port)
Trekking pole loops
Compression straps on sides and bottom
Built-in rain cover for weather protection
With the details aside, here are the major selling points for the Z 40.
Advantages of the Z 40
If you need some good reasons to go ahead and treat yourself, consider these:
Very Comfortable with an Excellent Suspension System
One of the most common praises for the Z 40 is how comfortable it is. Comfort is a major factor for any piece of gear, and this backpack is going to make your back feel great. Even women find that this backpack fits nicely, as long as they are within the size ranges.
The combination of EVA foam with ventilation is necessary for proper padding without causing overheating or chafing. The Z 40 harness system works perfectly and will keep you cool as possible on hot days. The CrossFlo DTS, or Dynamic Transfer Suspension, system is technology developed by Gregory Packs.
This system creates space between the backpack and the wearer which gives maximum ventilation. It is built is a steel internal framing wire which is under tension over a mesh back panel. This design keeps the back panel comfortably and securely against the wearer but the actually backpack itself doesn't touch.
Durable, All-Terrain Design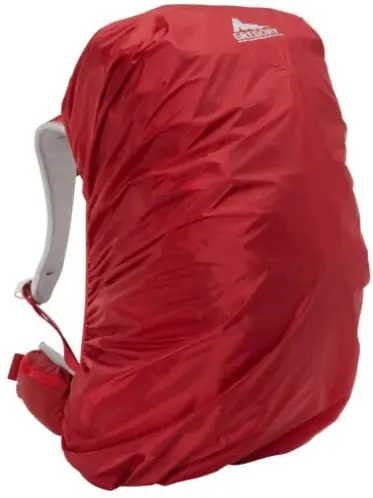 If you're already familiar with Gregory Packs, you won't be surprised to know that the Z 40 is exceptionally tough. The materials used are specifically chosen for durability and longevity. This bag is resistant to stains, tearing, punctures and scratches.
You won't need to worry about it becoming frayed from occasional bumps into trees, brush or rock. It can handle a lot of abuse and will last an incredibly long time if cared for properly. The materials look wonderful as well so you really get the best of both worlds.
Versatile Size
The 38 to 42 liter capacity of the Z 40 is perfect for a variety of uses. It is ideal for an all-day backpacking trip or an overnighter. Some people may even be able to get a weekend of gear in it if they pack very light and are camping in warm weather.
This backpack is also perfect for traveling. It is big enough to hold quite a lot but is still small enough that it won't be a hassle to use for carry on or to shove under a bus seat.
Although Gregory Packs has the Comfort Zone rating of under 18lbs, many people end up really packing in gear and end up close to 25 to 30lbs. While it's not recommended, there are rarely complaints that the Z 40 can't handle more weight than advertised. The suspension system, as discussed before, can really handle quite a lot while still keeping you comfortable.
Numerous User-Friendly Features
Despite the reasonable price of the Z 40, it really has some neat features that make it feel like a much more high-end, expensive bag. A removable top lid is useful if you want to reduce the weight for a shorter hike. There are attachment loops that work well for either trekking poles or an ice ax.
The dual access to the main compartment is exceptionally useful. You get the easy loading style of a top drawstring design but the luxury of a full front zip so you can get gear on the bottom of the bag without having to empty it. This backpack even has a sleeping bag compartment, which is excellent for only a 40L capacity.
Last but not least, the integrated rain cover is a real lifesaver. The Z 40 is pretty moisture resistant and should be fine in a little drizzle but you'll definitely want to put on the cover if it's truly raining. If you've ever forgotten your rain cover at home and were surprised by some rainy weather, leaving your gear wet, this feature will really be appreciated.
Disadvantages of the Z 40
You'd be hard press to find any bad reviews about this backpack but if you're torn between the Z 40 and another model, these two disadvantages should be considered to ensure you make an informed decision.
Hipbelt Inadequate for Some
Some men, especially those on the larger side, can find that the hipbelt seems a bit inadequate. Either the belt feels a bit on the thin side, doesn't feel padded enough or it seems to run small despite the waist/hip range options.
The hipbelt issue could be a customer issue, meaning they are going much farther past the Comfort Zone limit of 18lbs. This isn't a fault of the backpack but it's good to keep in mind if you think you'll do the same.
Another problem with the hipbelt is the pockets. The hipbelt isn't super wide but the pockets still seem to be a bit on the small, shallow side. Only very small items will fit and even some larger smartphones with a heavy-duty case may be too tight.
Lack of Tool/Gear Attachment Points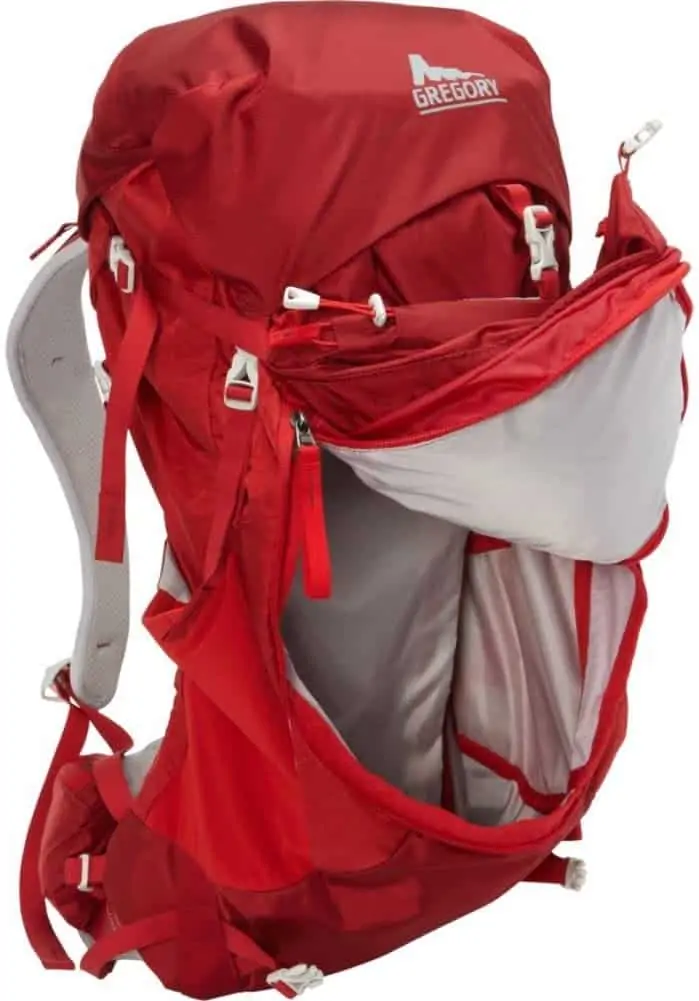 The final disadvantage is that there really aren't that many attachment points on the backpack. You do get two loops for trekking poles but some users find that they miss having more options to tie on gear outside of the bag.
Some extra loops would have been ideal for snapping on a flashlight, navigation equipment, gloves or even a rain shell. There is plenty of room inside the backpack, especially with all of the compartments, but it's still a bit of an inconvenience to not have more gear storage on the outside.
Being priced well at only $105, and being able to find it cheaper on sale, the Z 40 is a must-have for outdoor adventurers that find they are missing a good all-around day or overnight pack. Even travelers will enjoy the design of this backpack and find it is perfect for any situation, whether you're just flying on a plane or exploring a new city for the day.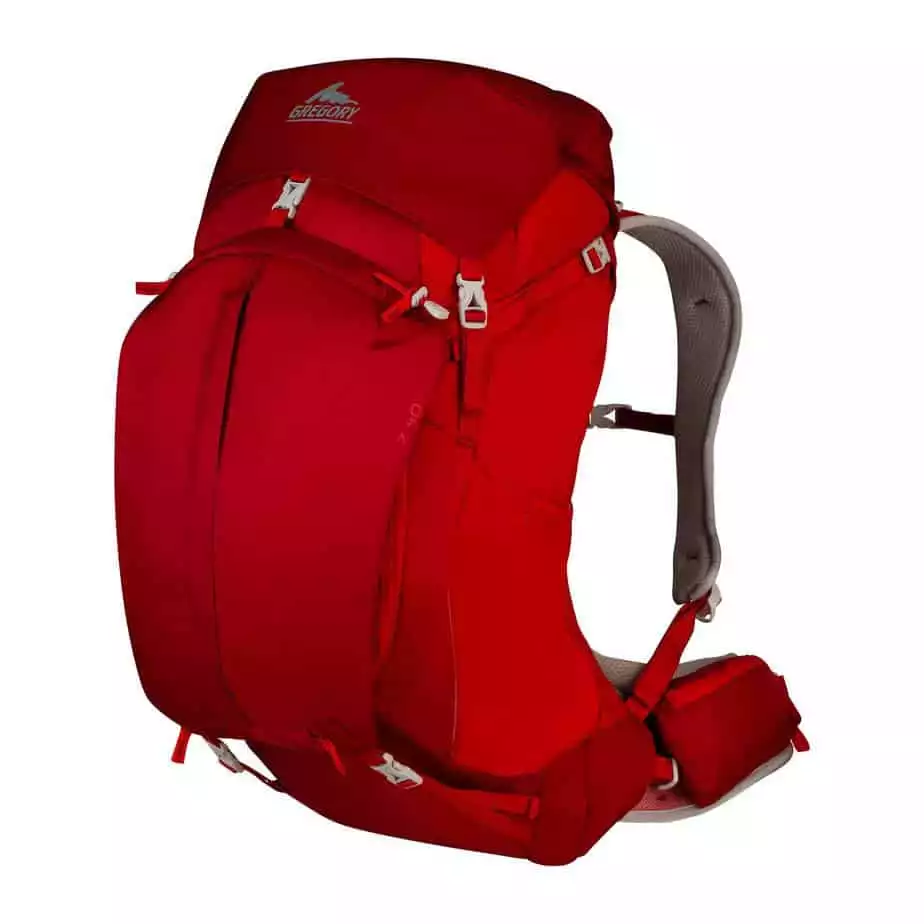 Z 40 | Gregory
This ultralight pack is ideal for weekend to weeklong backpacking enthusiasts that crave light weight and comfortable convenience.
Check Price
We earn a commission if you click this link and make a purchase at no additional cost to you.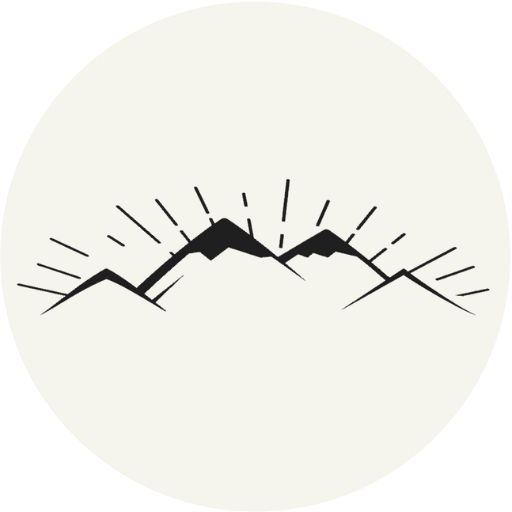 The All-Outdoors Guide team is comprised of enthusiastic experts that enjoy helping others that aspire to be better at outdoor fun. Part of that is making sure you have the right gear and information when it's time to go out and have fun. Some of our team have accomplished amazing feats like climbing 6000 feet to the top of mountains, others have explored every dirt trail they could find and we even have some people that have backpacked solo on various continents. No matter what our readers want to learn and do, our team is here to help them accomplish those goals.