Today, "fitness tracker" is sort of a misnomer – they're really more like lifestyle trackers, with fitness tracking being just part of the equation (along with things like heart health and sleep).
As someone who spent years researching fitness watches, I understand the hole-of-research you can fall into. There are so many options, plus new trackers emerging all the time, and choosing between them is no small feat. I would stay up late into the night looking at watch after watch, trying to find the one that had the perfect combination of the features that were most important to me. In the end, I settled on one of the very first ones I'd ever researched, a newer version of the fitness tracker I already owned.
Knowing my must-haves (a few of which became features I said "goodbye" to for the sake of other perks) definitely helped, and I urge you to figure out the one, two or three features that are absolute necessities in your fitness watch.
In this article, we're going to start by giving you an overview of common features you'll find in a lot of smartwatches, including the ones on this list. Then, we're going to talk about two activity trackers: the Suunto Traverse and the Garmin Fenix 3 followed by a section that talks about their main differences and why you might choose one over the other. After that, there's a section about things to think about before you buy a fitness watch.
Fitness Watch Features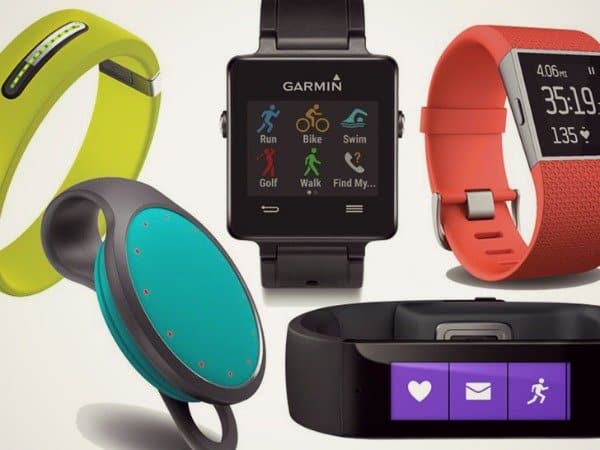 Originally, fitness trackers offered a couple of basics like step counting, calories burned and sleep tracking. Today, they have so many more bells and whistles. Basically, though, all fitness trackers, whether they're bare-bones or advanced, will track your activity based on your movement, and you'll set goals so that you can see how successful you are at reaching them.
In this section, we'll go over the features to look for when buying a fitness tracker. This will help you determine what you need, what you can go without, and which smartwatch fits into your specifications.
Battery Life
You're going to hear a lot about battery life as you research activity trackers – it's often one of the main features used to promote the watch. Before you get wooed by this, though, ask yourself how important battery life is. If you're going to wear your watch around-the-clock and you're always on-the-go, you may need it to last as long as possible.
If you're like me and you don't wear your watch to bed or you only put it on during workouts, though, you'll have plenty of time to charge it in between. My smartwatch can go about a week on one charge, but if it only lasted 48 hours, I'd be fine with that. Also, if the watch has a USB charger, you can charge it in the car as you drive.
GPS
If you're a runner, cyclist or hiker, or engage in any other sport that requires you to track things like pace and distance, you'll need a smartwatch with GPS. Some watches have GPS built right in, while for others you'll need to have your smartphone on you in order to get accurate GPS tracking.
Heart Rate Monitors
Heart rate tracking isn't exactly about heart health (though for some users, it could be). Instead, it's about figuring out your specific caloric burn based on your heart rate. If you wear your tracker to bed, it can take note of your resting heart rate in the morning, which will make the watch even better at tracking your health.
Smartphone Notifications
Really think about this one. At first, you may think how I did: that you don't want to be bothered with message pings while you're working out. For me, though, I would end up pulling my phone out of my pocket every time I had a message, which caused more than one trip and slips during a hike. Having the notifications and previews right on my wrist means I don't have to interrupt my workout flow to see who needs me, and I can pick and choose who I respond to.
Waterproof
Some of the original fitness trackers, namely the ones without an actual watch face, were pretty water resistant, meaning you could even shower with them without worrying about damaging them. Today, unless your smartwatch says that it's waterproof, it's best to keep it dry.
If you're going to be working out in a place where you may get splashed, look for a waterproof model. You wouldn't put your laptop near splashing water, and a smartwatch is like a tiny computer for your wrist.
Suunto Traverse
The Suunto Traverse Collection is designed with the adventurer in mind. While athletes who don't spend a ton of time working out in the outdoors may still be able to reap its benefits, it's really geared toward those who are going to be exploring nature. The Suunto Traverse comes in amber, black, white, graphite, slate, and sapphire black.
Battery Life
You'll get up to 100 hours of battery life with a Suunto Traverse watch, which makes it an excellent choice for anyone who's going to be in the wild and away from a charger for a few days in a row.
Navigation
Suunto Traverse watches use GPS as well as GLONASS navigation systems to figure out your location and speed. FusedAlti measures altitude, vertical speed, and total ascent, and combines barometric pressure information with satellite altitude. You can also save points along the way so it's easier to retrace your steps as you head back. There's also a digital compass if you need to quickly orientate yourself.
Topographic Maps
Suunto Movescount, which is the name for the Suunto sports community, lets you create topographic maps that include information like terrain data, which is most useful if you're going to be doing something like trekking or hiking. There's an altitude graph that lets you find the optimal ascent and descent in order to plan your routes. You can then update the route to your watch so you have the path right on your wrist.
Suunto Movescount App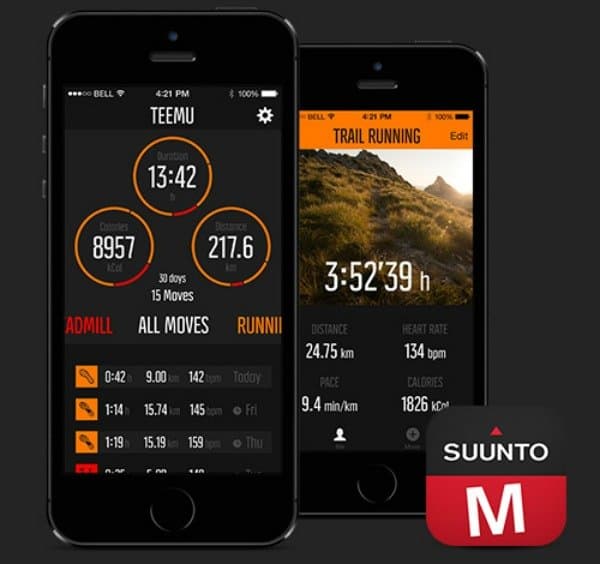 There's a version of the Suunto Movescount App for both Android and iOS. Once you're finished for the day, you can wirelessly transfer the data from your watch to the app, where you can then visualize your path on a 3D map that includes important metrics. You can also add pictures to bring your experience to life, then share your film with others via the SuuntoMovie YouTube channel.
More Features
Auto-adjustment for daylight saving time
Backlight in flashlight mode
Barometric trends to predict weather changes
Push notifications
Storm alarm
Sunrise and sunset times
Vibration alerts
Water resistant to 100 meters / 330 feet
Suunto Traverse Alpha
While we're mainly focusing on the original Suunto Traverse collection, we also wanted to mention the Suunto Traverse Alpha. This watch has even more outdoor features than the Traverse, with tools specifically for hunting and fishing, like a location-based moon phase calendar and shot detection.
Garmin Fenix 3
While the Suunto Traverse watches are for serious outdoor enthusiasts, the Garmin Fenix 3 is more of a multisport training watch that can be used along with all sorts of activities, outdoor ones included. There are features for fitness training as well as outdoor navigation.
There are three models to choose from:
Gray with high-strength, scratch-resistant crystal, and a black band
Silver with a red band
Premium sapphire with a sapphire lens and stainless steel band
Each watch has a 1.2-inch, high-resolution Garmin Chroma Display with an LED backlight that's easy to read even in intense sunlight. They also all come with a protective stainless steel bezel and buttons, plus reinforced housing that provides the durability you can rely on.
Battery Life
The Fenix has between 16 and 20 hours of battery life in GPS training mode, 50 hours in UltraTrac battery saver mode, or six weeks to three months in watch mode. Battery life will vary based on settings.
Fitness Metrics
The VO2 max estimator is best when used along with a heart rate monitor. It can crunch data like your running speed, beats per minute and heart rate variability in order to estimate the max amount of oxygen you can consume each minute. When you track changes to your VO2, you'll be able to see your fitness improvements and how you compare with others.
Other fitness metrics of the Fenix include:
Race Predictor to estimate ideal finish time
Recovery advisor with timer and check
Reports about your running cadence, ground contact time and vertical oscillation (when used with the HRM-Run monitor)
Ski/Board mode to add distance, speed and vertical drop to an automatic run counter, including auto-pause for the lift line
Swim training features to track distance, pace and stroke count; enter the size of the pool before starting
Navigation
GPS and GLONASS satellite reception allows for tracking in even more difficult environments.
Other navigation features include:
3-axis compass
Altimeter for elevation data and ascent/descent monitoring
Barometer to predict changes in weather via short-term air pressure trends
Sight'n Go
TracBack
You can also create a breadcrumb trail as you workout to mark locations like start and finish lines; course checkpoints; campsites; or your vehicle. You can also create or follow courses, and up to 1,000 locations and 10,000 track points can be marked and stored.
Connect IQ
The Connect IQ store lets you add apps, data fields, watch faces and widgets to your Fenix.
More Features
BaseCamp to plan and share your adventures
Garmin Face It app to customize your watch face with any photo you want
Glove-friendly remote for VIRB cameras
Smart notifications with text for alerts, emails and text messages
Water rated for 100 meters
Which One Should You Go With?
The Suunto Traverse and Alpha watches are best for anyone who's going to be spending a lot of their time outside and if this is where your primary workouts are going to be.
It has so many advanced navigation features that it's ideal for both long and short trips, but it's not as feature-rich when it comes to other types of sports. It has a longer battery life than the Fenix, which means it'll last even through a multi-day trip, and you can put your pre-planned route right on your watch to keep an eye on the trail as you go.
That's not to say that the Garmin Fenix 3 isn't a good option for outdoor activities, though. Both watches have similar navigation systems and features, including being able to leave a breadcrumb trail behind and to share your routes with others. The Fenix also has a display that's easy to read even if you're in direct sunlight.
The Fenix has other types of fitness tracking, too, specifically for running, swimming and skiing, making it the better option for those who enjoy both traditional workouts and adventurous excursions. You'll need the heart rate monitor add-on in order to get the most out of the fitness tracking features, though.
How to Buy a Fitness Watch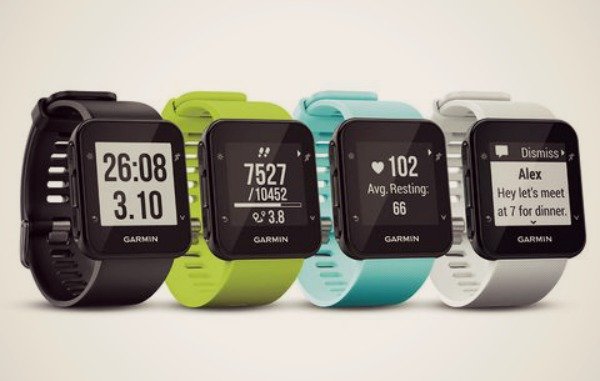 In this section, I'll talk about my first-hand experience and what I learned when fitness watch shopping, and also give you advice about how to buy the right fitness watch for you.
Take a look at the accompanying app
The true functionality of your watch doesn't actually exist in the watch itself – instead, it lives in the accompanying app, which is where you'll go to see trends and deeper workout insights. Truthfully, being able to access the Fitbit app, which I'd already grown used to, is what ended up making me choose a FitBit watch instead of another brand.
Take a look at the app to see if you like the interface, and also make sure that it's compatible with your phone's operating system. Some apps will even let you connect with friends to engage in some old-fashioned competition.
Check the return policy
I owned an Apple Watch in the past and didn't like it at all, so I knew that whichever watch I chose would have to have some type of return policy so I could get a refund if I ended up disliking it. Mine came with a two-week return policy, so I wore it around-the-clock for those two weeks, learned all of the features and played with it constantly to make sure (a) it worked and (b) I loved it.
Make sure you can keep it protected
This is a pretty pricey piece of tech to wear on your wrist, and since I'm a hiker, often a clumsy one, I needed to make sure there were add-ons I could purchase that would protect it. I found some screen protectors online with good reviews and ordered them right away. Also, some watches will come with optional insurance and/or a warranty.
Understand that you'll never truly have the newest model
I had to accept that whatever watch I chose, a new one would be coming out in the near future, and I'd eventually no longer have the newest model. This is just the world we live in, and if you wait for the next model, you'll always have another reason to not go through with the purchase.
Know the limitations of fitness trackers
Yes, fitness trackers, particularly new ones, do a pretty great job at recognizing and recording your activity. However, when it comes to advanced metrics, like those you'd need for tracking activity during specific sports (like your yoga class), you may not get the sort of in-depth, broken down stats you want. To get the most reliable tracking possible, look for a tracker with a heart rate monitor and GPS.
Overall, fitness trackers are a wonderful addition to a healthy lifestyle or to a lifestyle that you're hoping to get on the healthy track. While all trackers, even the most advanced ones, have limitations, they're best when used as a motivational aid instead of a 100% accurate way of gathering statistics.
This Might Interest You: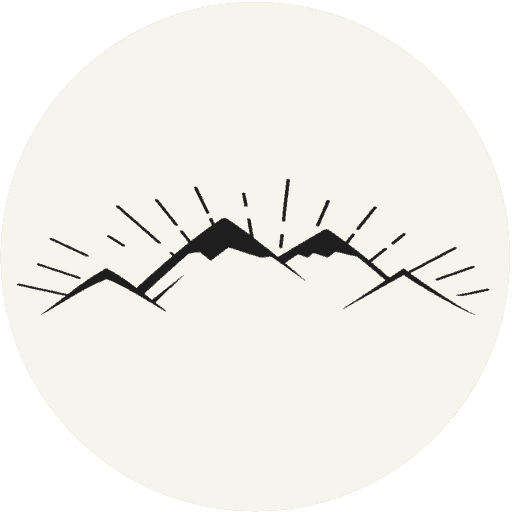 The All-Outdoors Guide team is comprised of enthusiastic experts that enjoy helping others that aspire to be better at outdoor fun. Part of that is making sure you have the right gear and information when it's time to go out and have fun. Some of our team have accomplished amazing feats like climbing 6000 feet to the top of mountains, others have explored every dirt trail they could find and we even have some people that have backpacked solo on various continents. No matter what our readers want to learn and do, our team is here to help them accomplish those goals.