The Asolo Reston hiking boot is a lightweight option for those outdoor enthusiasts who want to feel fresh all day long. Crafted with a Gore-Tex liner, these hiking boots are waterproof and breathable, keeping your feet comfortable in both rain or shine.
PRODUCT DISCONTINUED [Note to Readers]: The Asolo Reston is no longer actively produced by the brand or sold online (in most retailers). For a very SIMILAR alternative, I'd recommend checking out the Asolo TPS 520 (REI.com / Amazon) as one of the best substitutes for the Reston.
If you're worried about durability, don't be. Even thought the Asolo Reston Hiking boot is a lightweight boot, it is extremely durable. This is a product that is designed to last.
This lightweight-hiking boot is the perfect option for those casual adventurers who want to hit the trails without being weighed down with a pair of clunky and heavy hiking boots.
The Asolo Reston offers a light and stylish alternative. Don't let your shoes weigh you down! Instead, let them allow you to explore new and interesting terrain, be it in your backyard or across the globe.
The Asolo Reston Hiking boots have survived trips to Nepal and the long journey up the Appalachian Trail. This is a hiking boot that offers unlimited support, no matter your adventure.
PROS
CONS
Lightweight

Strong Traction (when dry)

Excellent fit

Fits small

Poor Traction when wet
Asolo Reston Hiking Boot Advantages
The Asolo Reston hiking boot is a lightweight shoe that provides a surprising amount of stability due to its Asolo/Vibram Natural Shape Rubber and EVA sole, EVA midsole and Natural Shape anatomical footbed. A solid toe guard keeps feet protected and secure in the hiking boot.
A leather bottom and fabric top of the hiking boot allows support and flexibility in movement when needed. No slipping and sliding in the Asolo Reston hiking boot! Despite it's lightweight quality the Asolo Reston hiking boot is very durable. It shows very little wear and tear after extended use.
One user claimed to walk over a hundred miles in their pair and claimed they still looked brand new! Lastly, the Asolo Reston hiking boot has a waterproof Gore Tex lining that keeps the feet dry but allows them to breath as well.
This feature prevents users feet from getting clammy or sweaty inside the hiking boot. It is an excellent feature that is designed for hot weather hiking.
Sizing
The Asolo Reston hiking boot has been called a snug fit by many. It fits to the exact form of the users feet. This is excellent for many reasons. It ensures little to no blistering and prevents the foot from shifting around while hiking.
However, because of this snug fit the Asolo Reston hiking boot does have a tendency to run small.
Many users have had to buy a half or full size larger than their normal shoe in order to ensure a comfortable fit. This has posed a big issue for those who have bought the Asolo Reston hiking boot online.
It's highly recommended that users try on this hiking boot in store before deciding on a purchase, especially if you have wider feet.
A few users have complained of some light heel rubbing in longer, steeper ascents, but this has likely been because of an incorrect fit. When the fit is right, there should not be any room for the feet to slide around.
Comfort
The Asolo Reston hiking boot has been said to have the "lightness of a sneaker and support of a hiking boot." The lightweight aspect of this hiking boot combined with the cushioning of the sole has made it a reasonably comfortable boot.
While one can feel the terrain while wearing them, the Asolo Reston hiking boot provides enough of a sole to cushion the feet. The Asolo Reston hiking boot offers amazing support without being rigid or clunky.
While it is a waterproof hiking boot, it is also breathable. This quality ensures to keep feet cool in warmer weather.
However, that only applies if the fit is right. Customers have complained of blistering and stone bruising in cases where the shoe did not fit. Users should allow room to break into the hiking boot and be sure to wear thick socks if they plan to hike in the Asolo Reston.
Others have complained that the midsole cushioning really offers little support. They claim that the sole is quite soft, particularly in the arch area.
It is also important to note that the Asolo Reston Hiking boot is not designed for winter wear. Despite the Gore-Tex insulation, it will not keep feet warm during colder seasons.
Water Resistance
The Asolo Reston Hiking boot claims to be waterproof. This statement has been met with mixed reactions.
The waterproof material has been quoted as "breathable" across the board. It's the actual "waterproof" quality that has come under fire. While some have stated no issues, others have.
One such user claimed that her shoe soaked very easily and stayed that way. Hiking in a thunderstorm left her swimming in her shoes.
The traction of the hiking boot also decreases greatly when wet. However, others have gone on to say that they've waded through streams and puddles and remained completely dry.
It's difficult to say if the reasoning here is simply a product flaw or varied customer experience.
Traction
Traction is another area of debate when it comes to the Asolo Reston hiking boot. In hot, dry weather the traction is excellent. It offers a nice balance between flexibility of movement and support of the foot. All of this changes in wet conditions. The quality of the traction decreases dramatically when the ground is wet or muddy.
Users have complained of slipping easily on terrain that is not dry. Snow and slush offer the same issues. That being said, the Asolo Reston hiking boot is not designed to be a winter boot. However, due to its waterproof abilities, one would assume that it would hold up better in wet conditions.
Value
The value of the Asolo Reston Hiking boot depends on the use. In terms of pricing, it is fairly standard in comparison to hiking boots of a similar design. If you're looking for a day hiking boot (nice weather only), this hiking boot provides everything you could possibly need for a reasonable price.
However, if a multi-purpose hiking boot is what you're looking for the Asolo Reston Hiking boot is not the right choice for you. The price is not worth it in that case. You wouldn't be receiving a product that offers the support and flexibility needed for more rugged hiking or camping excursions.
That is simply not what the Asolo Reston Hiking boot was designed for and users will be disappointed in the product if that's their intention when they buy the Asolo Reston Hiking boot.
Conclusion: Asolo Reston Review
The Asolo Reston hiking boot is an excellent lightweight option for dry and pleasant hiking excursions.
It is a great option for anyone looking for a durable, lightweight boot for camping, hiking or a simple day-to-day shoe. The snug fit will ensure your feet stay comfortable and cool throughout the day. The Asolo Reston Hiking boot will keep you feeling light and fresh all day long.
However, if you were looking for a durable, multi-season hiking boot, I would look elsewhere. The Asolo Reston hiking boot is not designed for more unpredictable weather conditions and may leave you struggling.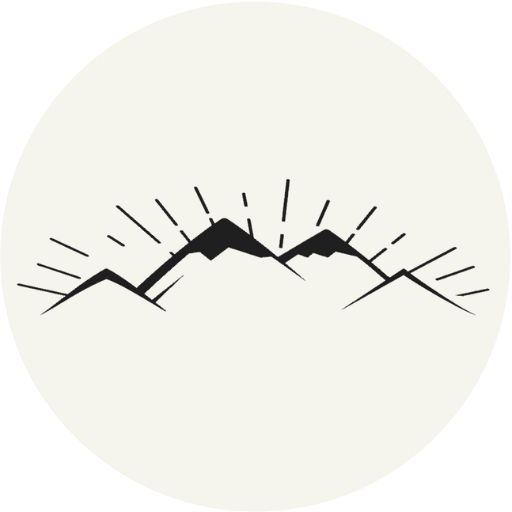 The All-Outdoors Guide team is comprised of enthusiastic experts that enjoy helping others that aspire to be better at outdoor fun. Part of that is making sure you have the right gear and information when it's time to go out and have fun. Some of our team have accomplished amazing feats like climbing 6000 feet to the top of mountains, others have explored every dirt trail they could find and we even have some people that have backpacked solo on various continents. No matter what our readers want to learn and do, our team is here to help them accomplish those goals.