Oboz is a highly respected outdoor gear brand that focuses on making some of the best outdoor footwear you can find. Those familiar with the brand may already be aware of the success of the Sawtooth Low, a popular hiking shoe that has done a lot to make this brand better known.
However, sometimes a hiking shoe just doesn't cut it and you need more protection. This is where the Sawtooth Mid comes into play. In our Oboz Sawtooth review check how these boots really are and if they are worth the buy!
Sawtooth Mid Hiking Boots
The Sawtooth Mid is everything so many love about the Low, but with an increased height, putting it between a hiking shoe and a full-height hiking boot.
It is a very technical, attractive look boot and its functionality matches its appearance. When it comes to affordable, durable, and long-lasting mid-length trail runners hiking boots, you can't really go wrong with the Sawtooth Mid and their comfortable cushioning, toe box, and wide forefoot.
Design and Features of the Sawtooth Mid
Before getting into the main reasons why the Sawtooth Mid is a great trail shoe choice for the average hiker, here are the details you need to know.
Retails for $150 direct from Oboz
Comes in sizes 8 to 14, with half-sizes for 8 to 11
Available in two color options – Olive and Umber
Has ankle support and comfortable heel for long time wear
Upper made of nylon mesh and waterproof Nubuck leather
Lined with waterproof, breathable mesh and nylon
Dual-density EVA foam midsole
Support nylon shank
High-traction sticky rubber sole
It has 3D moduled toe cap and heel
The review focuses on the men's Sawtooth Mid trail running shoes, but Oboz always makes this model in a women's version as well, with equally high marks and positive reviews.
Advantages of the Sawtooth Mid
The Sawtooth shoe is such a cult favorite of Oboz that it isn't too surprising that their mid-height boot version is so popular. There are many reasons why fans of the Sawtooth Mid love these boots, but most of their advantages can be summed up in these three main advantages.
Easy Breaking In Sometimes with Immediate Comfort
While it might not be completely true to say any boot is "break-in proof", there are quite a few that find the Sawtooth Mid to come pretty close to it. Though there is certainly a few individuals that experience a little soreness or blisters while breaking in this boot, the vast majority find that these are exceptionally comfortable right out of the box.
The Sawtooth Mid tends to have a very gentle breaking-in process, which leads many to head straight out to the backwoods with these from the get-go. If you have an upcoming trip and don't have the time to break in a pair of boots, these would be a reliable choice.
Durable Construction with Serious Water-Resistance
Like many Oboz lightweight hiking shoes, the Sawtooth Mid is incredibly durable. The nubuck leather upper, combined with nylon mesh panels, is not only comfortable but also provides serious protection.
The addition of rubber toe rands ensures that rock and the general brush won't wear down the toe. The injection-molded heel cup and the aggressive tread on the outsole further help make this boot as tough as a lightweight boot can be. The sole is fairly sticky, but not overly so, which makes it excel in slippery, muddy, or wet conditions.
You'll also find that the Sawtooth Mid is truly a waterproof boot. While some companies oversell how water-resistant their footwear is, Oboz is right on point when they say these boots are about as waterproof a hiking experience as you can achieve in a boot. They will certainly keep your feet dry in rain, dew, and stream crossings.
Very Affordable When Comparing Quality to Price
Oboz is fairly well-known for being priced respectably and not inflating prices just because they are a well-known brand among outdoor enthusiasts. The Sawtooth Mids are priced at an even $150, though you might find these on sale every now and then from some retailers.
A price of $150 is quite affordable when considering the quality, design, and overall durability of the shoe. The Sawtooth Mid is built to last and you'll get quite a lot of use out of it. This price is going to be a real treat for those technical hikers accustomed to spending $200 plus on footwear and a very reasonable investment for someone looking to buy their first pair of dedicated or "serious" hiking boots.
Chances are if you go ahead and purchase these boots you'll be very happy, however, to make a truly informed decision you should also consider potential downsides.
Disadvantages of the Sawtooth Mid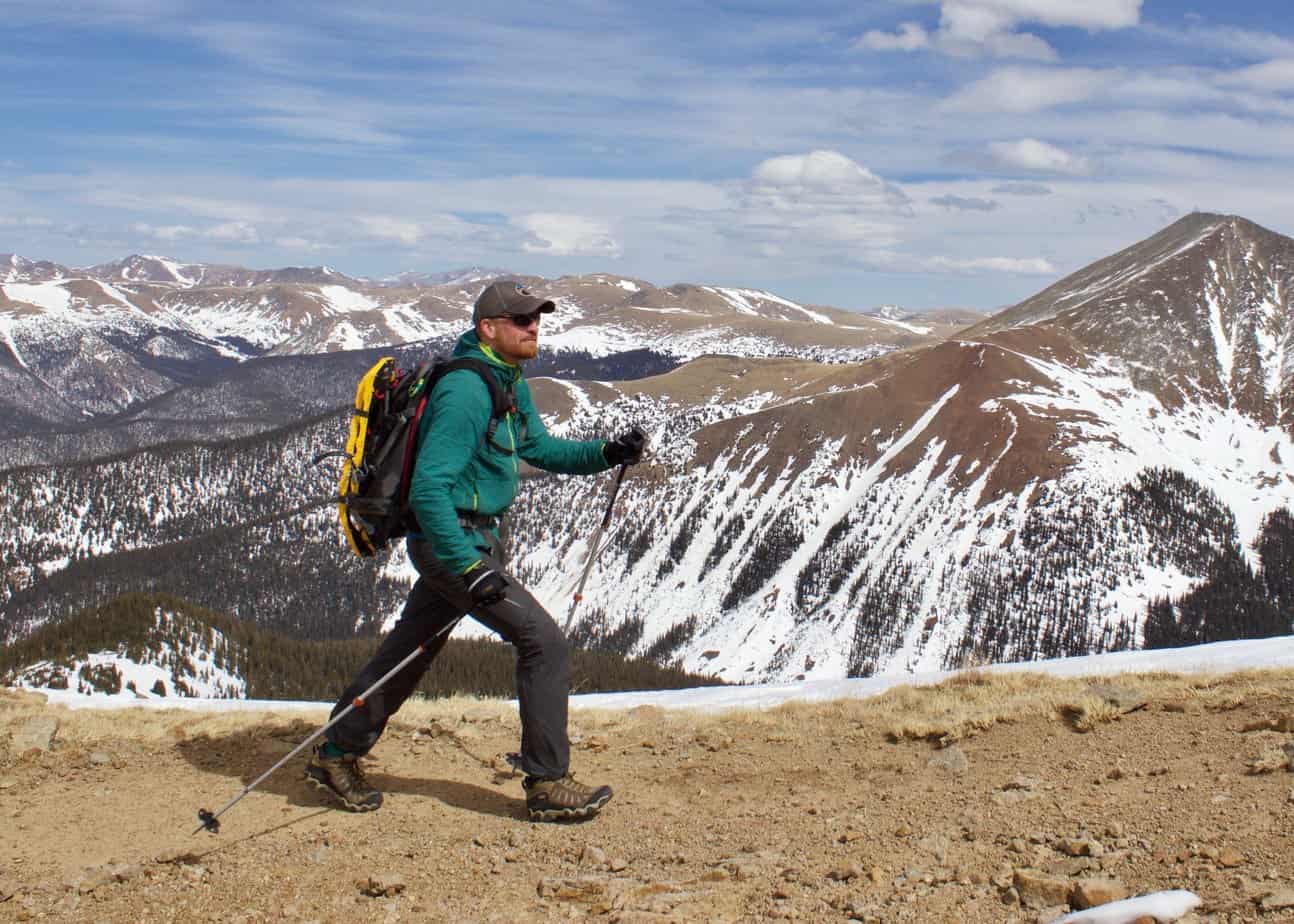 While the majority of shoes and boots will have the odd bad review, for the most part, the Sawtooth Mid has wonderful ratings. That being said, there are two potential drawbacks to this model's design that you might want to be aware of.
Not Ideal for Rocky Terrain Combined with Heavy Gear
The Sawtooth Mid is a very versatile shoe and does offer excellent traction, but this shoe isn't the best when it comes to intense rocky terrain combined with a heavy backpack. This isn't exactly a failure on the design as the Sawtooth Mid is designed as a light backpacking boot, not one designed for long trips with heavy backpacks.
If you need a heavy boot to work with a heavy load, these will not be a good choice. That being said, if you stick to light to moderate gear and treat this boot as it was designed by Oboz, chances are you'll never have an issue with any type of terrain variations. Push these boots past their limits and you might find yourself with sore feet or lose traction and risk a fall on rocky or slippery conditions.
Unique Sole Design Takes Getting Used To
One of the first things many notice about the Sawtooth Mid is that the sole has a unique design that makes it stand out.
The rear of the sole has an interesting cut-back design plus the entire sole itself is fairly edgeless compared to other boots. These two factors can make these boots seem a bit strange or even unbalanced at first. However, many customers quickly find that within an hour or so of walking or hiking they are adapted to this shape and find it quite comfortable.
If you try these on in the store and walk around you might notice it feels a bit odd but if it fits well and you like the model, certainly give it a try out on the trail before you write this off. You might be pleasantly surprised.
With only two potential disadvantages, the Sawtooth Mid is still a highly recommended boot and will likely work very well for you, so long as you consider its intended purpose and allow yourself to get accustomed to unusual but useful sole design.
Should You Buy the Sawtooth Mid?
For a mid-rise backpacking boot designed for light to moderate all-season hiking you really can't beat the Oboz Sawtooth Mid. Though it has two potential drawbacks, there really isn't anything seriously wrong with these boots. The Sawtooth Mid waterproof hiking boots are an ideal alternative to hiking shoes when you want more protection but don't want the weight and heft of full-size boots.
The Sawtooth Mids really do check out as being durable and waterproof as well. Overall the Sawtooth Mid is a solid 4.5/5 star rated mid-height hiking boot, ideal for a variety of conditions and hiker experience levels.
If you want a mid-size hiking boot that you can take on those daylong or light weekend backpacking trips, these are definitely worth trying out. These are versatile, have an accurate fit, and have all the perks you could want in this category of a hiking boots.
Recommended Reads: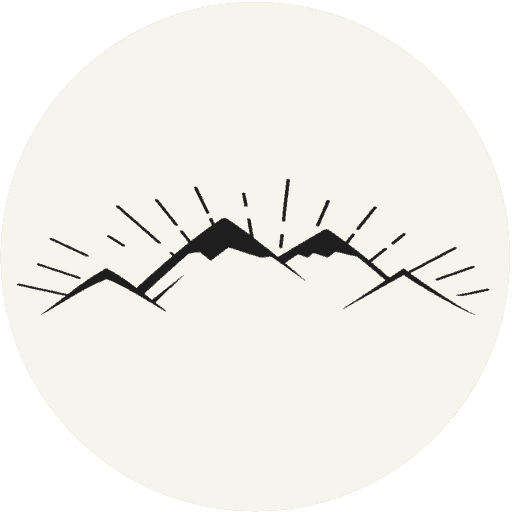 The All-Outdoors Guide team is comprised of enthusiastic experts that enjoy helping others that aspire to be better at outdoor fun. Part of that is making sure you have the right gear and information when it's time to go out and have fun. Some of our team have accomplished amazing feats like climbing 6000 feet to the top of mountains, others have explored every dirt trail they could find and we even have some people that have backpacked solo on various continents. No matter what our readers want to learn and do, our team is here to help them accomplish those goals.