When it comes to hiking shoes, the choices are virtually endless. Dozens, probably hundreds of brands produce them in models that vary from ultra-light trail running shoes to heavy, ankle-stabilizing boots. Ad of course, not all hiking footwear is created equal.
The wrong pair of shoes can leave you deeply uncomfortable, and in the direst situations, bad shoes can be downright dangerous. It's not a choice to take lightly.
Generally speaking, we can break hiking footwear down into three basic types.
Trail running shoes are typically lightweight shoes built similarly to running sneakers, but with added traction to handle the more challenging terrain that's found on trail runs. They're the perfect choice for trail runners (obviously), but they're also a popular footwear choice with hikers, primarily because they tend to be very light and breathable.
They're best for dry, warm hikes, and aren't a great option for cold or wet hikes because they typically don't insulate well and aren't waterproof. They also tend to have thinner soles that flex easily for running (which can sometimes be uncomfortable on rocky, uneven terrain)
Approach shoes and low/mid-cut hiking boots occupy the space between trail runners and full-on hiking boots. They tend to feature low or mid-cut ankles, similar to running shoes, but they're often thicker, stiffer, and waterproof. Approach shoes specifically also often have some rubber on the top side of the shoe that's meant to assist in climbing easy routes. They offer many of the benefits of traditional hiking boots in a lighter package, but they don't have much ankle support due to the low cut.
High-cut hiking boots provide great ankle support and are usually also cushioned to keep you comfortable even when you're carrying heavy loads. They're also waterproof, and winter models are insulated to keep you warm while remaining reasonably breathable. Their chief downside is weight and the fact that they can be more prone to chafing due to the higher ankle cut.
So which of these is right for you? That depends on how far you're going and how much weight you're carrying. But for most people on most hikes, I'd recommend something from the middle category, and that brings us to the La Sportiva Spire GTX.
La Sportiva Spire GTX Features
La Sportiva may not be a brand that many casual hikers have considered. At least in the US, the company is primarily known for its rock-climbing shoes and for more hardcore mountaineering gear. But Sportiva makes a variety of hiking shoes and boots, too, and if the Spire GTX is any indication, they're all worth considering.
The Spire GTX is a low-cut hiking boot that Sportiva describes as "mid-duty," and it's targeted at day hikers and ultralight backpackers who're looking for a shoe that offers many of the advantages of a hiking boot with less weight and more breathability.
Like most of the best hiking boots, it features a Vibram rubber sole with pronounced treads for grip. The shoe's upper is, as the name would suggest, surrounded with Gore-Tex — specifically Gore-Tex Surround — which makes it waterproof.
Other than that, it doesn't have much in the way of features. Its marketing copy is filled with terms like "Impact Brake System™" and "Nano Cell 2.0 Technology," but the bottom line is that it's a low-cut hiking shoe, and it has all of the things you'd expect a low-cut hiking shoe to have.
Testing the Spire GTX: A Trial By Mud
There are really only two things that matter for this kind of hiking shoe: whether it's comfortable and whether it's waterproof. I was particularly curious about the latter question because while the Spire GTX is marketed as being waterproof, they look remarkably porous. Most of the upper looks like it's made with mesh, in fact. Would they really hold up?
Putting them on and putting them into use, I was first surprised by the comfort. Hiking boots often require a breaking-in period before they're pleasant to wear, but the Spire GTXes fit my feet like gloves, and it was easy to forget I was even wearing them.
Obviously, a shoe's comfort level is going to vary from person to person since our feet are all different, but I was very impressed with just how good the Spire GTXes felt for me. And because they're much more breathable than a high-cut hiking boot, they're comfortable enough to wear all day — peeling them off to let your feet breathe won't be your first thought when you finish a hike and get back to camp or your car.
For me, at least, one aspect of comfort is traction — it's hard to feel comfortable on a hike if you're constantly worrying about slipping. There were no surprises there; the Spire GTXes Vibram rubber soles were as sticky as Vibram soles usually are, and I've had zero slipping issues, even when hiking up and down over slippery materials including mud, wet rocks, and wet leaves.
While the traction didn't surprise me, the waterproofing did. Shortly after getting them, I took them to a small local mountain for some rainy-day hiking. I stomped through puddles and brooks, submerged them halfway in mud, and did just about everything I could to make my hike miserable.
But the only time my feet got wet was when I accidentally stepped in too deep a puddle, and the water level was above the top of the shoe. That allowed a little water in through the top, which is inevitable regardless of how well the shoe is waterproofed. But even in that kind of total submersion, the waterproof bits of the shoe held, so my foot didn't get particularly wet. I suppose I should have known better than to doubt Gore-Tex.
In short: I have been really impressed by the La Sportiva Spire GTX. It's lightweight and breathable almost like a trail runner, but with better traction and some pretty hardcore waterproofing. These will be my go-to shoes for most hikes from now on.
Disadvantages of the Spire GTX
I haven't had any major or even minor complaints about the Spire GTX, but there are three that I foresee other people potentially having: fit, aesthetics, and price.
Fit is difficult to discuss in a meaningful way because it's so personal. But it's unlikely that these boots offer a great fit for everyone — I don't think that's possible. I'd suggest trying them out in a store (and walking around in them for a while), or buying them from someplace with a solid return policy so that you aren't stuck with a shoe that doesn't work for you.
Aesthetics is a similarly personal issue, but La Sportiva's aggressive branding and bright colors — the Spire GTX features huge "Sportiva" text and a neon-green heel — probably aren't for everyone. I don't think this should really matter in a hiking boot, but it could be a dealbreaker for some.
Price may be the biggest sticking point. La Sportiva is a high-end outdoors brand, and with an MSRP of $190, the Spire GTX is one of the pricier options in its category. Given Sportiva's reputation for quality, my personal feeling is that's probably money well spent.
These shoes are likely to last a while, and if you do a lot of hiking, the value of having comfortable, dry feet is tough to calculate. That said, $190 hiking boots aren't in everyone's budget, and if you're not going to use them regularly, it's hard to justify that kind of cost.
Should You Buy the La Sportiva Spire GTX?
For most people, I'd say the answer is probably yes. It's an excellent all-around hiking boot/shoe that will handle a variety of situations well. It's light and breathable enough that it's not going to feel heavy or muggy at the end of the day, but the waterproofing and thick Vibram sole means that you still get the weather protection, traction, and foot comfort that you might expect from a bigger, heavier boot.
There are a few groups of people who shouldn't buy a Spire GTX. Medium- or heavy-weight backpackers should steer towards a more supportive boot because the Spire GTX simply isn't designed for carrying heavy loads comfortably over long periods. A boot with ankle support will almost certainly be better.
Similarly, winter hikers and shoulder-season hikers in colder climates will want to avoid the Spire GTX because, again, it's not the right tool for that job. Something heavier and more insulated would be better.
For everyone else, though, I'd recommend a pair. They'd make a great option for day hikers, climbers with long approaches, ultralight backpackers, and they would even be comfortable to wear around town if you live in a very rainy area and need something waterproof so you can step in puddles with impunity.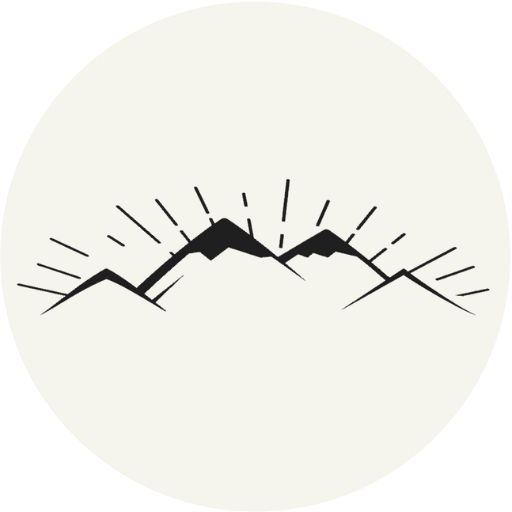 The All-Outdoors Guide team is comprised of enthusiastic experts that enjoy helping others that aspire to be better at outdoor fun. Part of that is making sure you have the right gear and information when it's time to go out and have fun. Some of our team have accomplished amazing feats like climbing 6000 feet to the top of mountains, others have explored every dirt trail they could find and we even have some people that have backpacked solo on various continents. No matter what our readers want to learn and do, our team is here to help them accomplish those goals.